In August 2019, JOM contacted me to see if I would be interested in reviewing a new set of gravel-specific handlebars from Zipp.  While I didn't have a glaring need to replace the Specialized shallow drop 6061 alloy bars that came stock on my Diverge E5 (the absolute bottom of the rung base model), I was getting ready to upgrade the drivetrain from the stock 8-speed Shimano Claris, meaning I would soon be replacing the Claris STIs with some 11 speed 105 5800s.  I gladly accepted. Before long, JOM delivered to me the 44cm size of the brand new Zipp Service Course SL70 XPLR Handlebars. Along with the handlebars, Zipp was kind enough to include a Service Course stem and a package of Service Course bar tape. The bar tape, while not the subject of this review, is excellent.
First Impressions
Out of the box, I was quite impressed with the quality and finish of these bars. It should be no surprise that their fit and finish is equal to that of Zipp's other Service Course SL items. They're light and solid feeling, no doubt thanks to their 7050 aluminum alloy construction. I did throw these on the scale back in August, but seeing as though it is February of the following year, I have misplaced the note on which I scratched their weight figure. Zipp claims a weight of 260g +-5% for the 42cm size. I am confident my set in the 44cm size falls roughly into that range.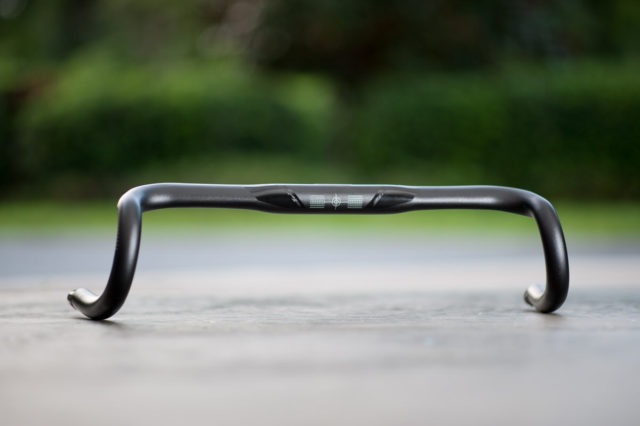 Installation
I dislike bars that do not have a set of crosshairs printed on the front of the bar. The SL70 XPLRs are not among those! They have a great set of crosshairs that make centering and lining up the bars and stem a simple and quick task.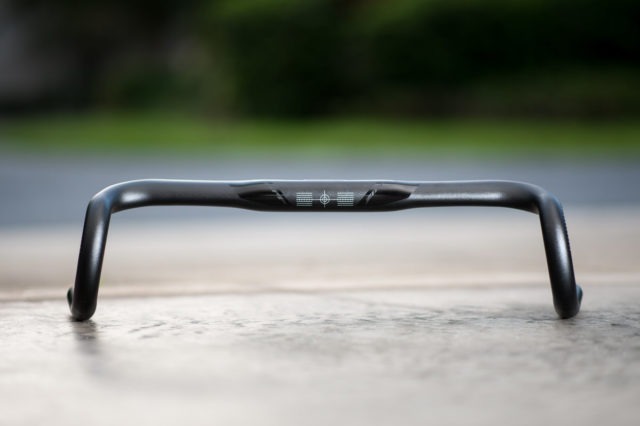 Additionally, they have markings printed on the bends down to the drops to aid in aligning your STI levers.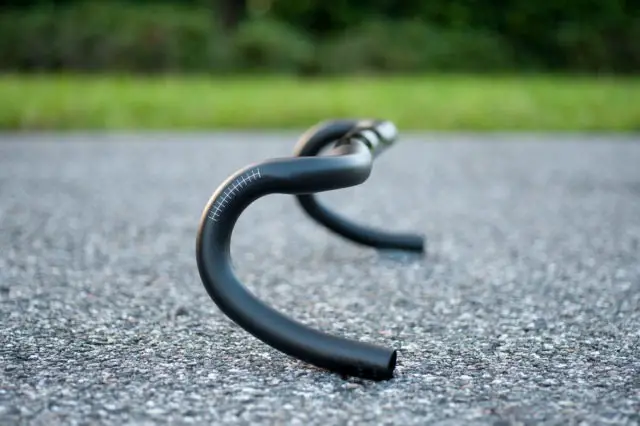 Which brings me to the best thing about these bars – you can set up your levers in a traditional position. Meaning, your position on the hoods can be just like it is on a non-flared set of bars. More on this below…
In Use
I have been fortunate enough this past year to be able to ride with these bars over dirt roads, gravel roads, rocky fire trails, forest road two-track, and singletrack in Minnesota, Tennessee, Georgia, and Florida. Four words can perfectly sum up my experience with them: they are truly excellent.
I have never liked flared bars. In my experience, flared bars make you wind up having an awkward position on the hoods where your wrists get turned inward. Shifting and grabbing the brake levers feels just plain weird. I'm sure some folks like this, but I am not a fan. The Zipp Service Course SL70 XPLR fixes this problem entirely. The hoods feel like a standard non-flared bar, while the drops are flared just enough to give you a bit of added control on the drops, which is great for technical or loose surface descending. What's more, you can still get tucked in and aero on the drops above where the flare begins. Anecdote alert: I spent a few days this past fall riding singletrack around Chattanooga and in Cloudland Canyon State Park across the border in North Georgia with a friend who was on his full-suspension mountain bike. I was on my Diverge with these bars. Long and flowing descents were a dream with the added control on the drops. I had no issues keeping up with him as long as the terrain didn't get too rocky.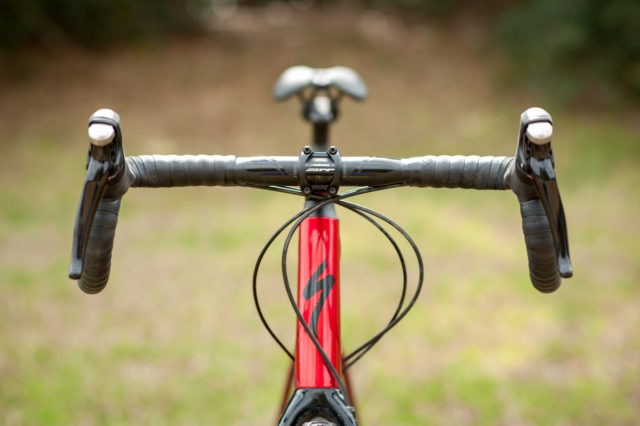 Above all, the Zipp Service Course SL70 XPLR handlebar is just plain comfortable. The tops have a gentle sweep that places your hands in what I find to be the perfect spot for cruising along over varied terrain. Cables are routed in a groove along the underside of the tops. Once you wrap the bars, you wind up with a beefy, but not bulbous bar to grip. I have large hands and find this to add to the comfort immensely.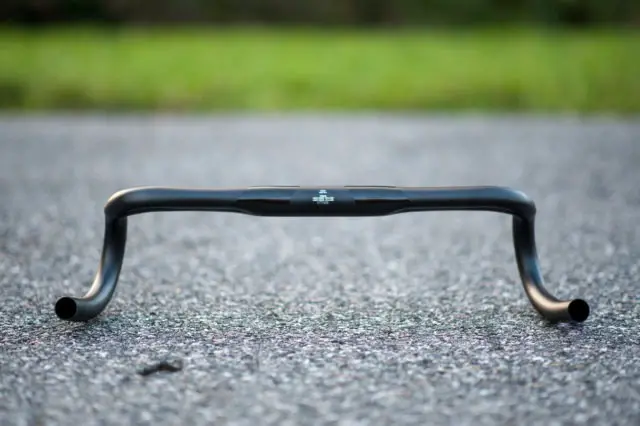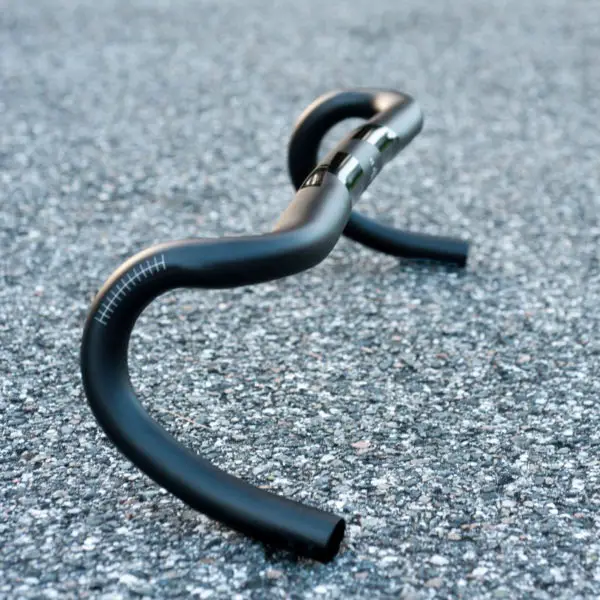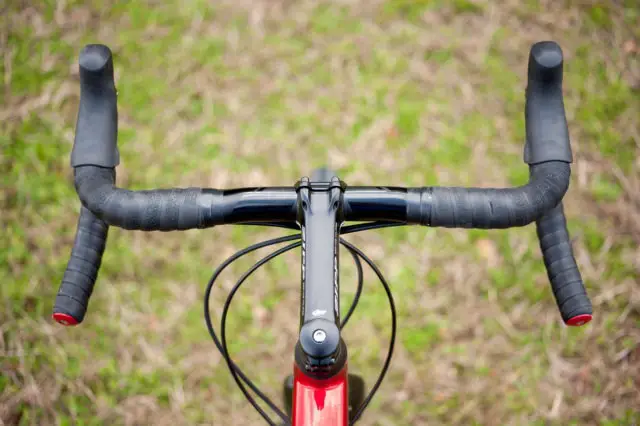 Conclusion
If I haven't made it apparent enough by now, I absolutely love these bars. They are perfect in every way. They look great, they're lightweight, made out of strong 7050 aluminum, and allow you to get comfortable in all positions.  If you are looking for a great set of bars to make your trusty gravel steed more comfortable and secure, get these now.
Specifications (from Zipp's Website)
Weight: (42 cm) 260g ±5%
Size: 40, 42, 44, 46cm (Center-to-center)
Reach: 70.0mm
Clamp Diameter: 31.8mm
Clip Compatible: Yes
Drop: 115mm
Flare: 5 Degrees
Outsweep: 11 Degrees
Backsweep: 3 Degrees
Material: AL-7050
Additional Images