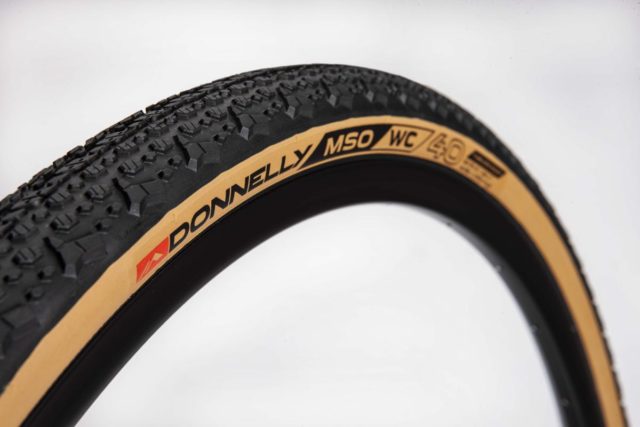 "The original MSO gravel tire was released in Spring 2012 and essentially wrote the book on what a gravel tire should be. Donnelly is set to rewrite the script with the release of the all-new MSO WC gravel tire."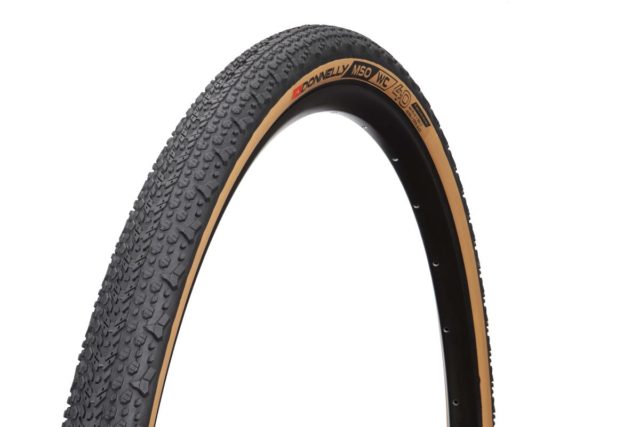 "Expertly crafted in Europe, the MSO WC is made of the finest materials with scrutinizing care, producing a tire of the absolute highest quality. Constructed with variable 240 TPI nylon casing, the new MSO WC rides incredibly fast and smooth, while durable protective layers along the sidewall and under the tread will keep you rolling through the roughest conditions."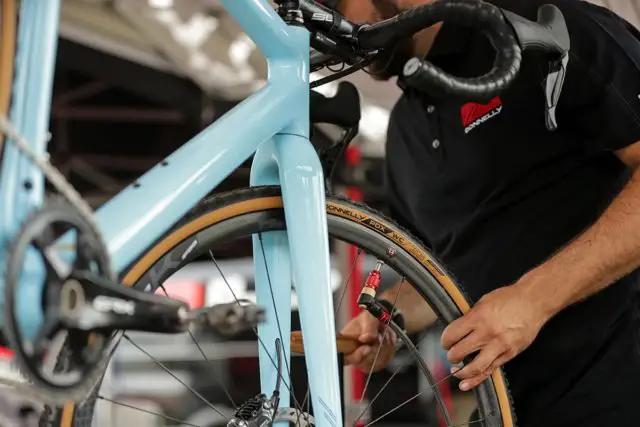 "I'm very excited about this tire," says Donnelly Founder and General Manager Donn Kellogg. "It's absolutely different than anything on the market right now and represents the continuous growth of European production for Donnelly." For more than a decade, Donnelly has been working collaboratively with it's Czechoslovakian manufacturer on it's race-winning cyclocross tires, constantly refining and improving. "The blending of our extensive expertise and vast experience in tire development is clearly evident with this tire. Before you even put them on your bike, you'll see and feel this tire is a level above anything available," states Kellogg.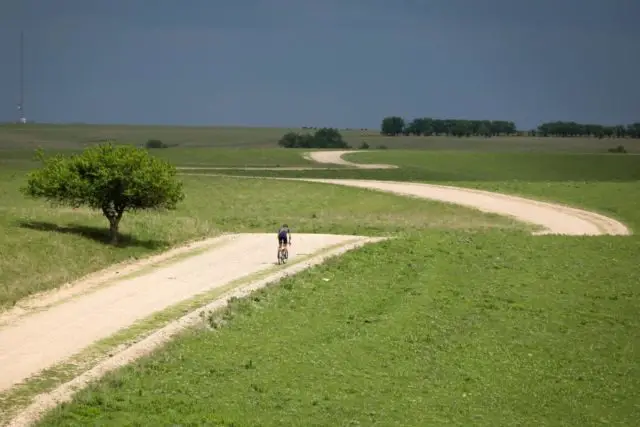 James Sullivan, Donnelly Product Manager adds, "We had incredible success with the PDX WC tire this past cyclocross season with both Gage Hecht and Lance Haidet winning on it, so I am enthusiastic to offer the WC series gravel tires. I've been riding and testing this tire for months now and I know riders are going to absolutely love it."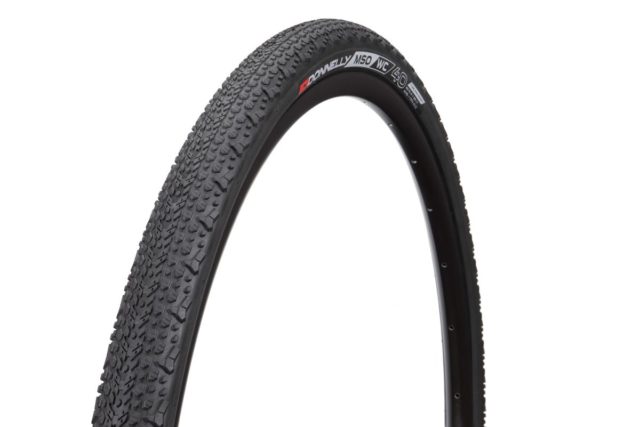 The Donnelly MSO WC will be available in 700×40 and 700×36 in both tan and black.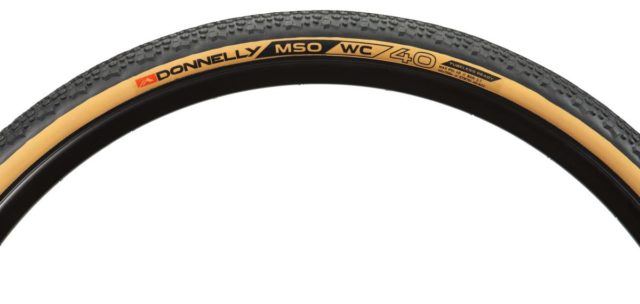 Sullivan adds, "The MSO tread pattern remains unchanged so it will still roll smoothly on hard-packed dirt roads and offer traction when the gravel gets loose. Many people don't know this but the side knobs are the same as those on the PDX cyclocross tire. It hooks up extremely well in the corners." Sullivan adds, "Now with more precise European manufacturing, more attention to details, and more internal enhancements,  a great tire just got a whole lot better."