Wahoo, the leader in workout apps and connected fitness devices, is excited to reveal the newest KICKR smart trainer. The fifth-generation KICKR improves on the legendary realistic ride feel that Wahoo riders prize, and also offers riders a wide range of improvements to elevate every ride.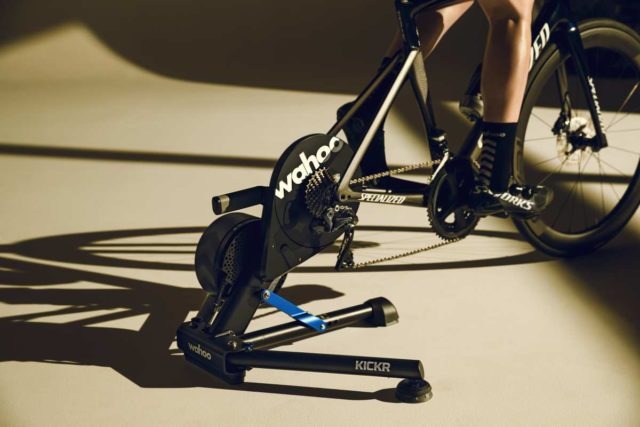 The new KICKR, the same smart trainer used by World Tour teams INEOS and BORA-Hansgrohe, brings to market several new fe​atures. This version of the category-leading KICKR refines power accuracy to +/-1% from +/-2% by using a proprietary auto-calibration process. This gives the new KICKR unsurpassed power accuracy without the need for users to perform a spindown, saving valuable time and providing riders confidence in the accuracy of their power data.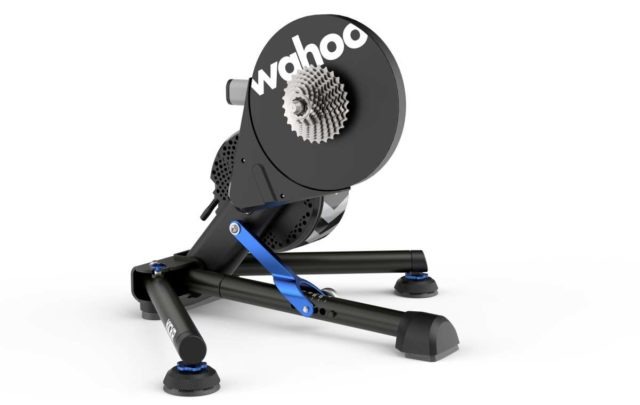 Additionally, to create a more natural, comfortable ride feel, the new KICKR also comes equipped with the new AXIS feet. These feet allow a bike installed onto the trainer to smoothly tilt up to 5 degrees from side-to-side with each pedal stroke in a controlled, realistic motion. Like the previous KICKR, this version is nearly silent which makes riding it feel more like riding outdoors.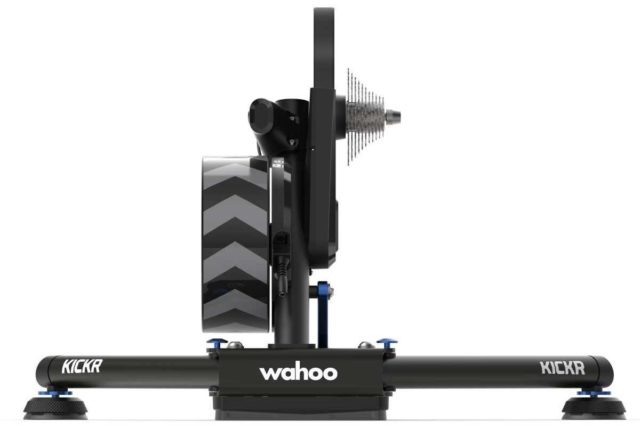 "With key updates that improve any indoor ride, our newest KICKR will deliver an elevated experience for all Wahooligans," said Product Manager Tyler Harris. "Without any need to calibrate, and improved accuracy, riders can be more confident than ever in power numbers, and with the new AXIS Feet providing subtle side-to-side motion, ride feel has never been more realistic."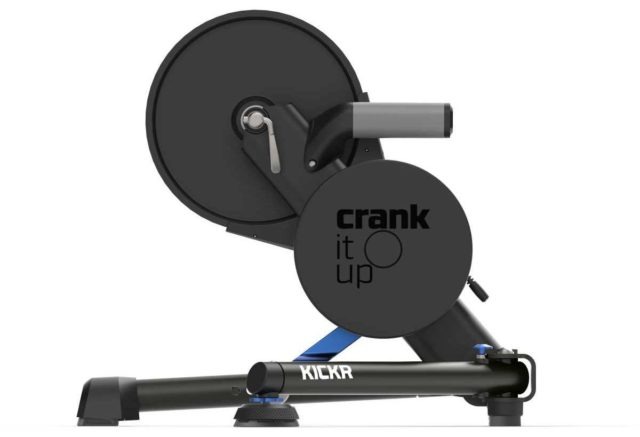 Despite adding in several new features, the new KICKR will maintain the same retail price of the previous generation, $1,199.99. Wahoo also offers the only complete indoor riding ecosystem; KICKR is compatible with the KICKR CLIMB Indoor Grade Simulator, KICKR HEADWIND Smart Fan, and KICKR DESK. KICKR is also fully compatible with indoor workouts from Wahoo's The Sufferfest virtual training app.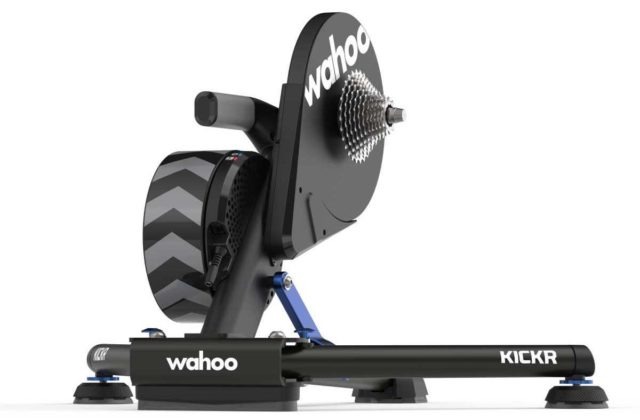 KICKR is Wahoo's premium-level direct drive trainer and intended for athletes serious about indoor riding and racing. Other indoor training options from Wahoo include the KICKR BIKE smart bike ($3,499.99), KICKR CORE wheel-off trainer ($899.99), and the KICKR SNAP wheel-on trainer ($499.99).
The newest KICKR is available now from WahooFitness.com