"Wahoo Fitness, the global leader in connected cycling computers and indoor training ecosystems, is proud to announce the new ELEMNT ROAM, the brand's third GPS cycling computer. ROAM is the first with a color screen, and the first to offer expanded navigation features. Also sporting a brand-new form factor, ​ROAM is the latest product of Wahoo's ongoing innovation in the fast-growing cycling computer segment." – Wahoo Fitness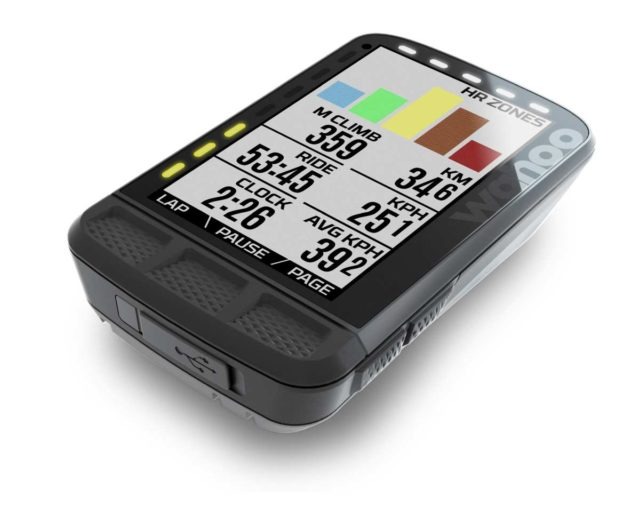 "ROAM is designed to help cyclists ride further, longer, and explore new roads or trails. New Smart Navigation features can automatically route you back onto a planned itinerary when you go off course, create a new route on the fly, or help you find the fastest way home. ROAM's crystal-clear 2.7" color display and 17+ hour battery life makes it easy for cyclists to navigate wherever their adventures take them. Like all Wahoo ELEMNT cycling computers, ROAM comes with a free, easy-to-use, smartphone-based app for initial setup and ongoing management."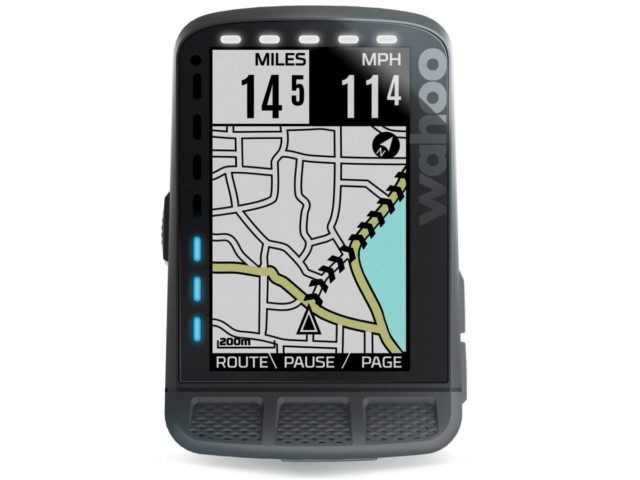 "Other new features found on ROAM include an ambient light sensor that automatically turns the screen backlight on or off and adjusts the brightness of the screen and Quick Look LEDs through changing light conditions, indoors or out; and an integrated out-front mount (patent pending) that gives ROAM a clean, sleek look."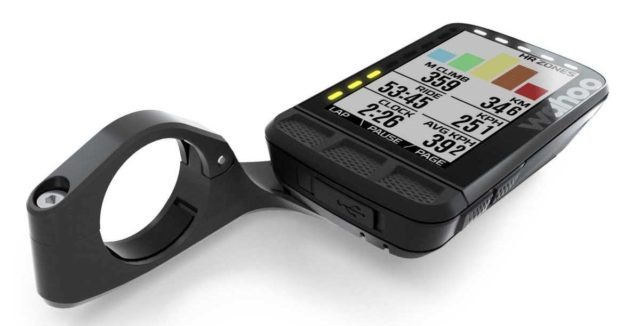 ROAM's interface includes several new Smart Navigation features accessible directly on the computer, including:
Get Me Started – Navigates cyclists to the start of their route Back On Track
Back on Track – Navigates cyclists back to their route if they take a wrong turn
Take me To – Allows cyclists to select a location on their ROAM using new pan and zoom functionality, and get directions to that location Saved Locations
Saved Locations – Easily route to locations saved on ROAM Route To Start
Route to Start – Find the shortest route back to the start of your ride Retrace Route
Retrace Route – Reverse your route to navigate back to the start along the original route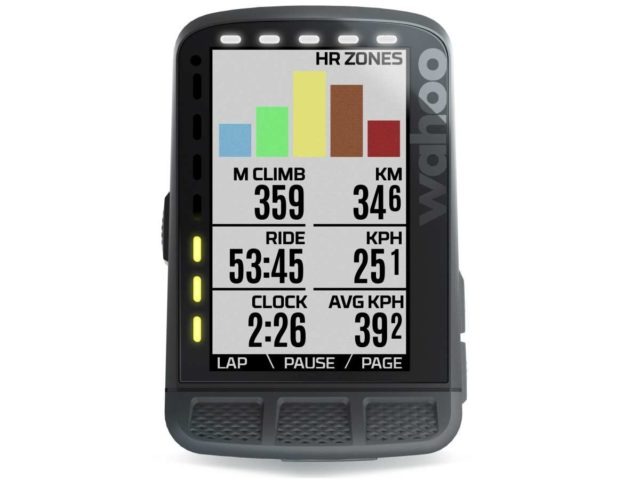 "As more cyclists are using their bikes to explore lesser-trafficked areas, or navigating while riding new roads or trails, we are so excited to offer ROAM — a computer purposefully designed to meet the challenges of cyclists around the world, especially navigating while riding," said Chip Hawkins, Wahoo CEO and Founder. "With ROAM, we've taken our proven, intuitive, and easy-to-use ELEMNT platform — loved by all kinds of riders — and added features to create a powerful new tool that cyclists can use to guide them on every kind of ride."

Like other ELEMNT computers, ROAM integrates with the entire Wahoo Fitness Ecosystem, including KICKR smart trainers, TICKR heart rate monitors, and RPM Speed and Cadence sensors. ANT+ and Bluetooth Smart connections allow ROAM to work with non-Wahoo sensors as well.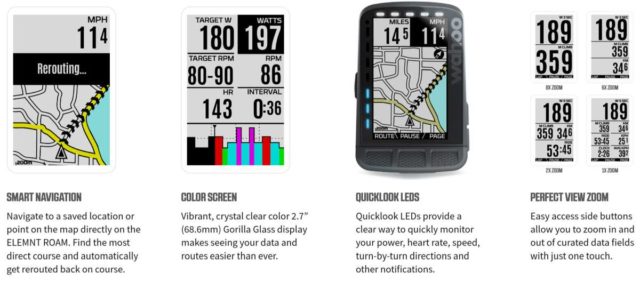 The new computer boasts the same customizable interface as other Wahoo ELEMNT computers, including the Perfect View zoom feature that can help cyclists see a map more easily, or customize their data fields on the fly.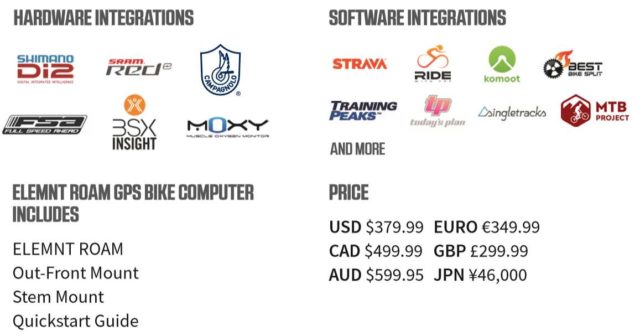 As indicated by the image above, Wahoo has integrated with a ton of new partners relating to software and hardware. MTB riders or Gravel Cyclists who enjoy riding trails on their drop bar bikes will be pleased with the addition of mapping integrations for Singletracks and MTB Project.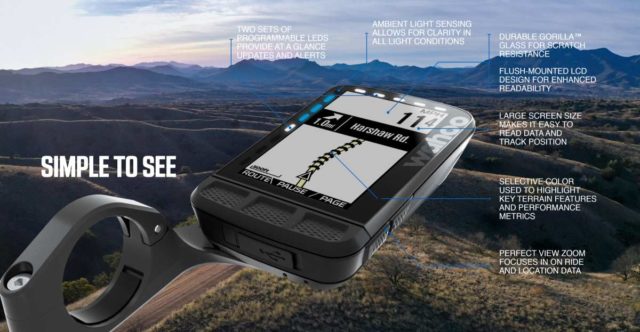 ROAM is available today at WahooFitness.com, and through all Wahoo dealers. This new class-leading GPS cycling computer is available for $379.99.