"Redshift Sports was founded in 2013 by Stephen, Erik, and Scott with the goal of making components that help cyclists and triathletes ride further, faster, and more comfortably on the bikes they already own.  We are a small group of mechanical engineers who happen to be avid (if somewhat average) cyclists and triathletes."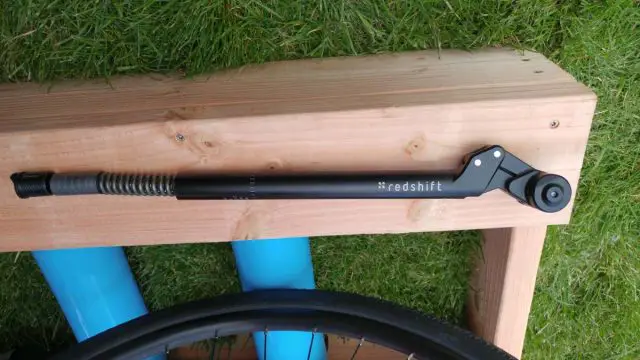 "In late 2015, we launched our second product – the ShockStop – on Kickstarter. The response was again fantastic and with our backers help we were able to bring the ShockStop to market in 2016." See our review of the ShockStop Suspension Stem HERE.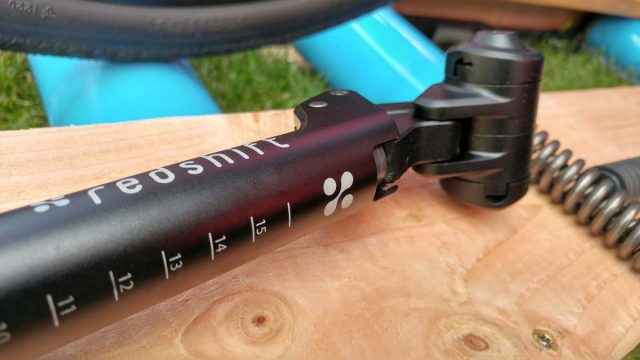 For 2018 / 2019, Redshift will manufacture an adjustable-stiffness suspension seatpost, that smooths out your ride. The product is deemed perfect for gravel, road, commuter, mountain, and e-bikes.
Brief Demonstration Video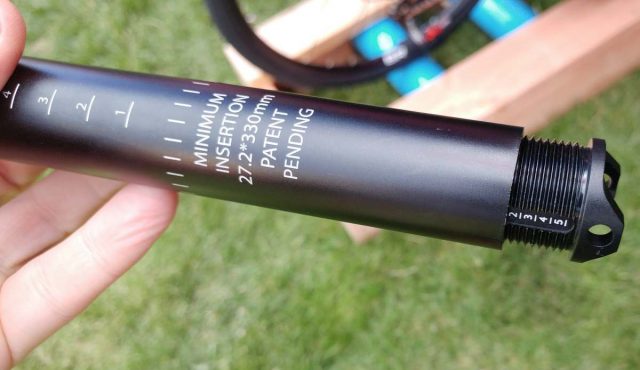 The spring rate and pre-load can be adjusted from the base of the seatpost, to suit one's riding style and local terrain.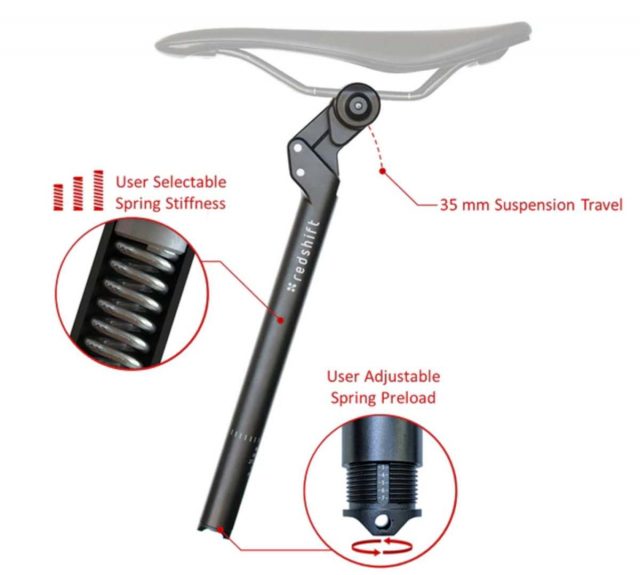 The post features 35mm of travel, so it should take the edge off some of the bigger hits, especially when riding along a gravel road.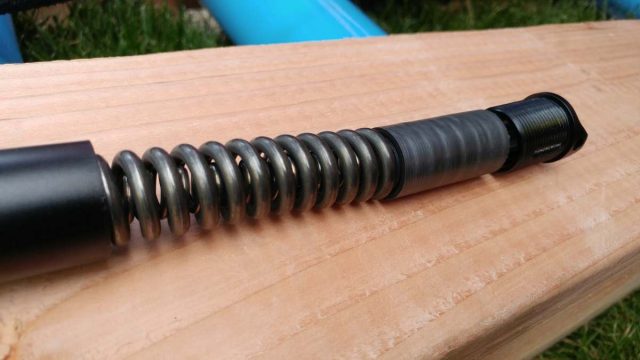 "The ShockStop Seatpost suspends your body, isolating you from the imperfections of the road and trail. We optimized the travel and suspension kinematics to provide a plush, bottomless feel."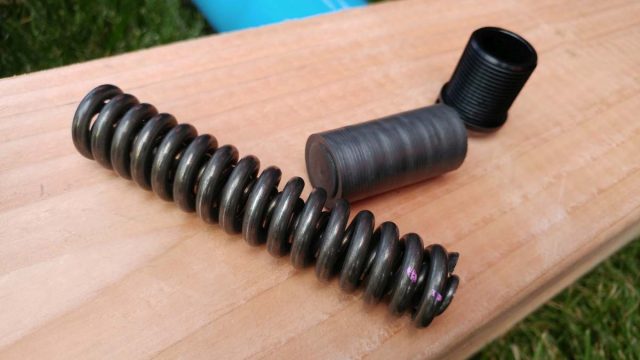 How Does It Work?
"The ShockStop has an internal spring which applies force on the seatpost's four-bar linkage, which in turn suspends the saddle and rider. As you ride, the seatpost allows the bike to move under you as it encounters uneven terrain, which reduces the accumulated effects of bumps and vibrations by up to 60%."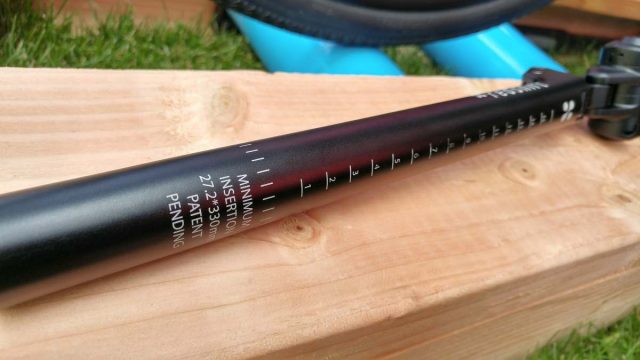 You may be wondering, how does the ShockStop Suspension Seatpost compare to similar seatposts from other manufacturers. Rather than re-invent the wheel, check out this link.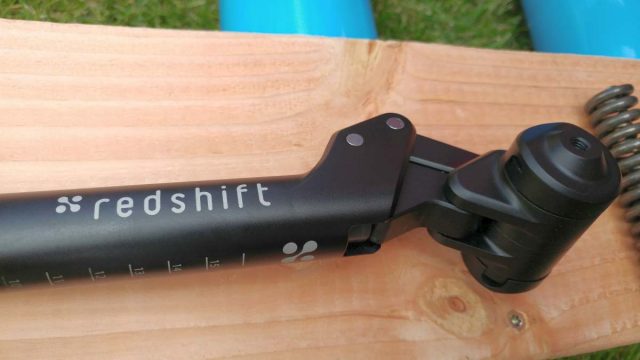 "The ShockStop Seatpost will fit any bike that has a round seatpost 27.2mm in diameter or greater (the vast majority of bikes)."
The ShockStop Seatpost is available on a pre-order order basis through Kickstarter (link at bottom). As an indication of how in demand this product is, the original pledge goal of $US 20,000.00 has been far surpassed (currently at $US 394K with 2,019 backers as at 10/5/2018).
Thanks for watching!
ShockStop Suspension Seatpost Kickstarter
Don't forget to Like the Gravel Cyclist Facebook page, follow G.C. on Instagram and subscribe to our Youtube Channel. We are also on Twitter!