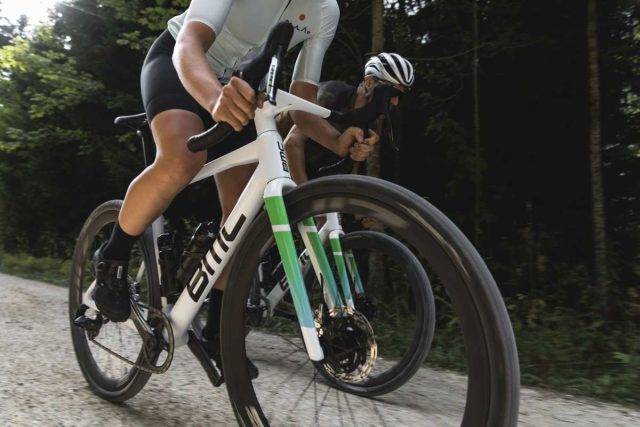 "BMC introduces the all-new Gravel Performance Series with the launch of Kaius 01, its first high-performance gravel bike. Developed using the revolutionary technologies BMC features on its innovative road models, Kaius 01 is a racing machine designed to withstand the demands of unhindered gravel riding."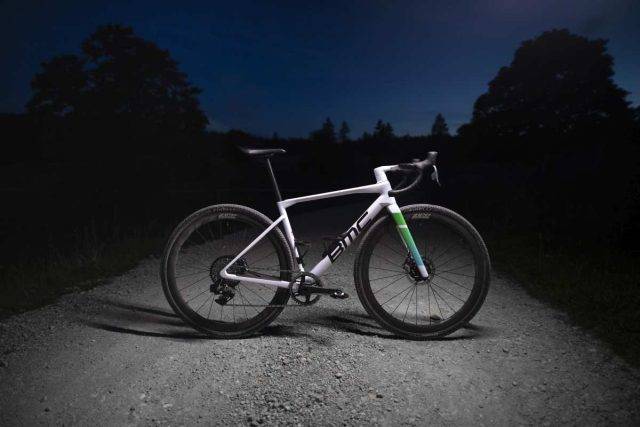 With the launch of Kaius 01, BMC introduces its first-ever gravel performance racing bike that unlocks speed across all surfaces.
The premium carbon gravel bike is built with an unprecedented carbon layup and gravel-specific geometry that ensure the perfect balance of stiffness, lightweight, and compliance for optimal traction on loose surfaces, front-end stability, and unmatched climbing prowess.
Harnessing the precision and performance of BMC's renowned leading road technologies, Kaius tunes into the gravel wavelength to access unbound speed.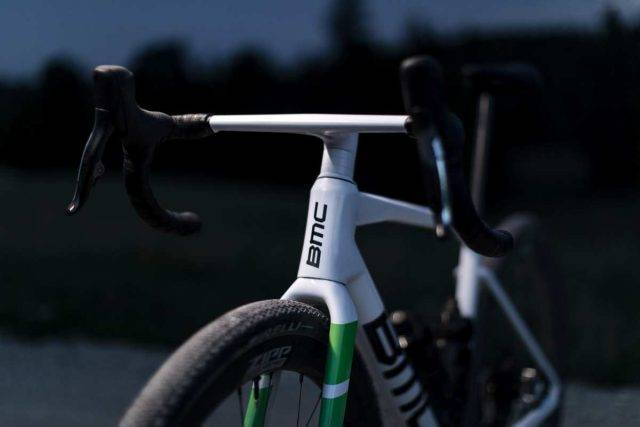 "Kaius is an ultra-lightweight gravel bike built to go fast when the terrain gets rough," Conrad Glassey, Head of Product Management at BMC.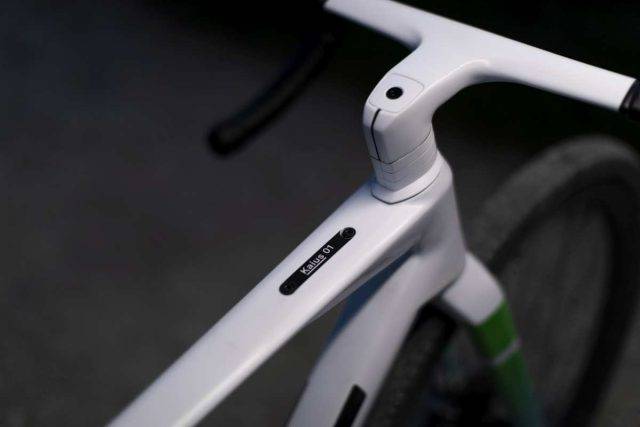 "The Perfect Gravel-Racing Bike"
"Kaius 01 arrives with the perfect combination of weight, stiffness, compliance, and aerodynamics. Teaming unmatched climbing capabilities with sprint-winning power transfer and the requisite strength for peace of mind against stone strikes, Kaius 01 opens the full spectrum of what is possible on every surface a rider encounters."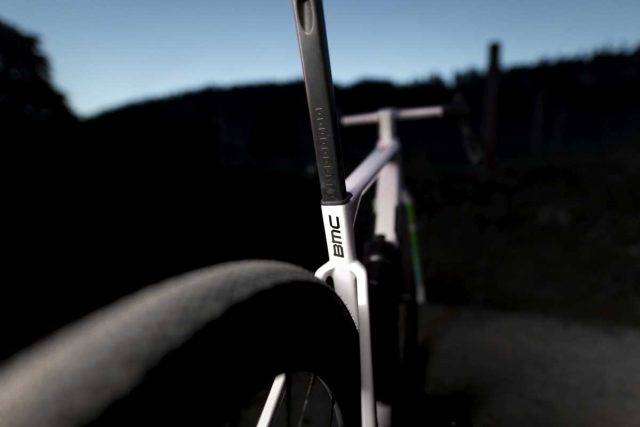 "An unprecedented premium carbon layup uses high-module fibers to provide stiffness, keep the weight low and balance out the added weight required to achieve compliance and robustness. This pushes overall weight to a minimum and power transfer to a maximum. Frame areas exposed to rocks and shocks, such as the lower face of the downtube, feature protection to give riders peace of mind when pushing over bone-rattling surfaces. "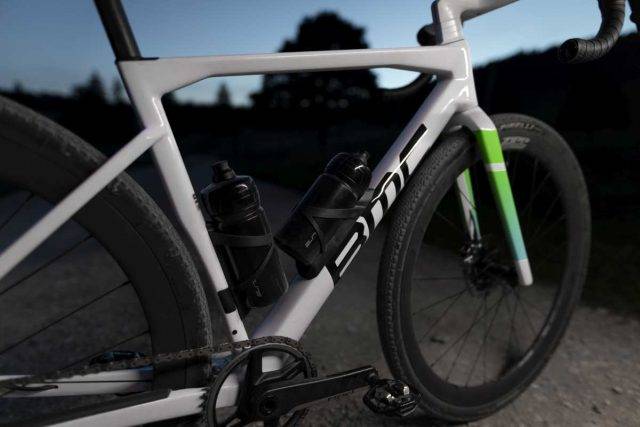 "The result? A gravel-specific racing bike whose compliance sits in the middle range of BMC's Tuned Compliance Concept Race Technology."
Race-Ready Geometry
"Kaius 01 was built with one purpose: to be fast on gravel roads. That is why BMC produced a gravel-specific frame with a longer reach shifting the front wheel forward to improve stability and increase traction. With the shorter stem providing responsive handling, Kaius 01 sports a progressive and race-tuned geometry for an ever-evolving riding style. "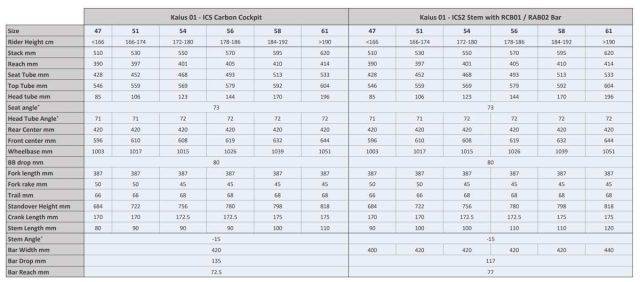 Stefan Christ, Head of R&D at BMC gives insight into the processes that led to fusing the two worlds of road racing and gravel riding: "We tuned Kaius to the gravel wavelength to harness the precision and performance of our leading road technologies whilst ensuring front-end stability at speed and high traction on loose surfaces."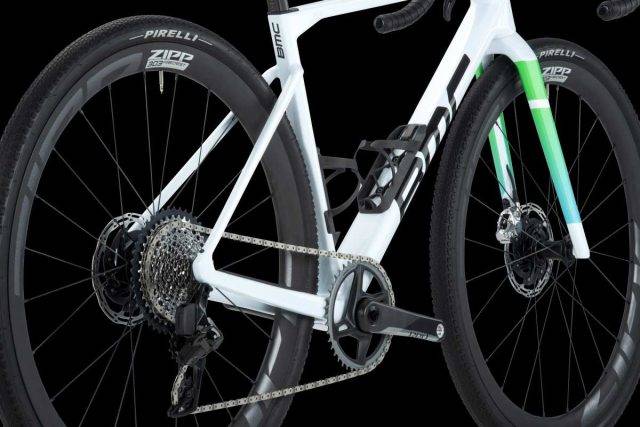 Integrated Functionality
"Adding proven performance and welcome usability, Kaius 01 uses BMC's proprietary lightweight ICS cockpit systems. The all-new ICS Carbon Aero Cockpit is used on Kaius 01 ONE to match the performance of BMC's race machines with a reduced frontal section. The 360 mm top width at the hoods allows for an efficient aerodynamic position, while the 12,5° flare and the 420 mm width at the drops provide great control at high speeds. Kaius 01 TWO and THREE feature BMC's own ICS2, their advanced stem system where the cables are fully integrated. ICS2 additionally provides a high level of adjustability and WorldTour performance."
"Arriving at the highest level of integrated functionality, Kaius 01 features BMC's Aerocore design, an evolved solution that integrates the bottle cages into the frame to optimize aerodynamic performance."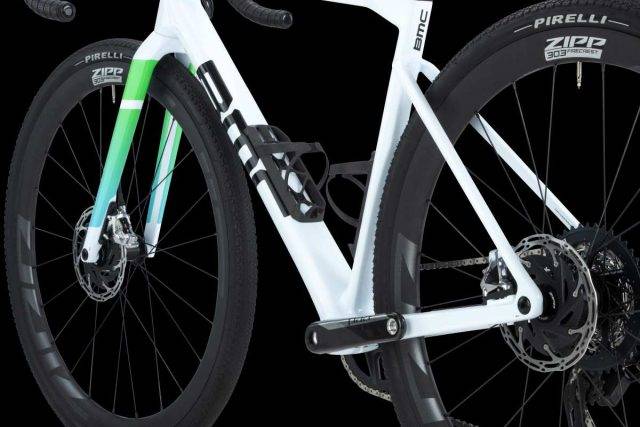 Lightweight & Versatile
"Being a gravel-race bike, Kaius 01 is not only stiff and compliant, but also lightweight. The module clocks in at a mere 1.785 kg, with a frame weighing only 910 g, the fork 400 g, the seat post 160 g, and the cockpit 315 g."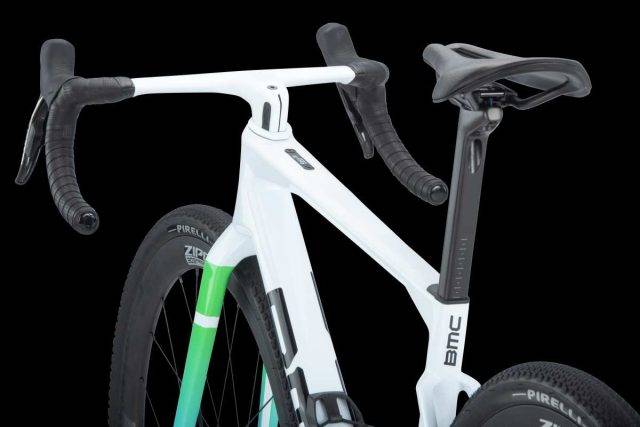 "Kaius 01 comes with all a rider would expect from a high-end gravel race bike. Versatile by design, it can fit 1x and 2x drivetrains, tires up to 44 mm, a dropper post, our new MTT Suspension Stem, and top tube bolt-on bags. "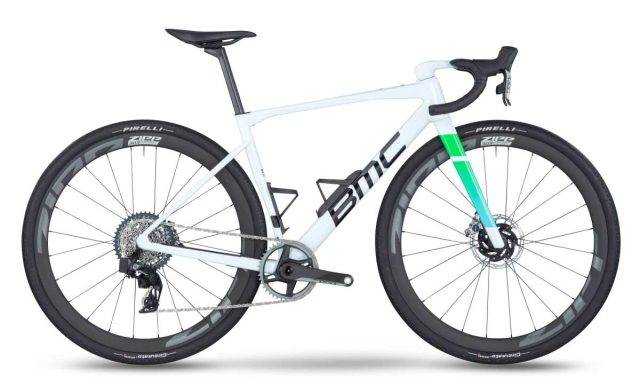 "Whether across scorched Spanish deserts or horizonless American gravel, Kaius is your trusted guide on every journey you choose," David Heine, Head of Marketing at BMC.
Kaius Models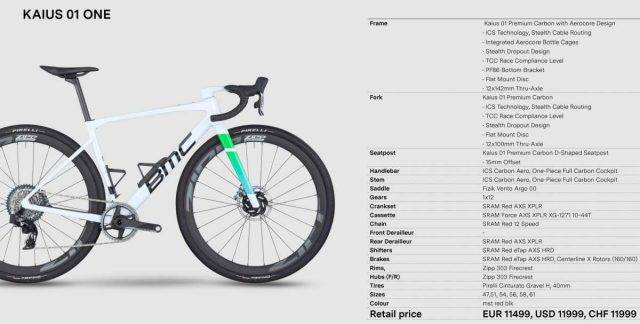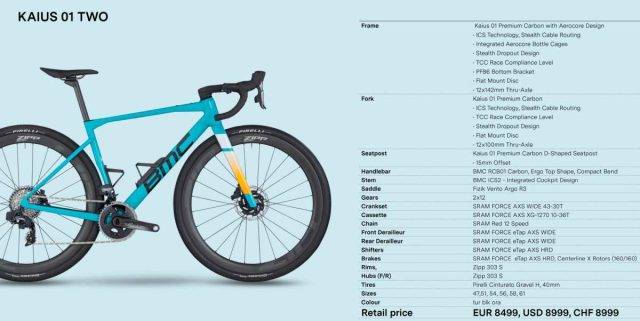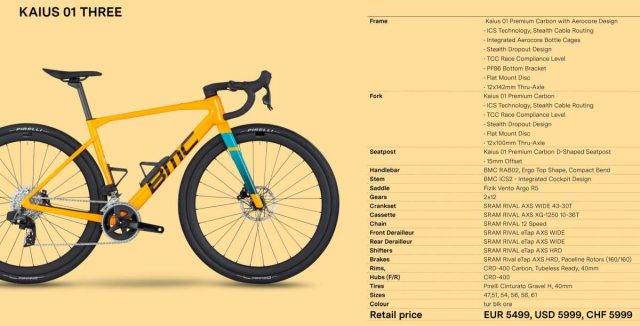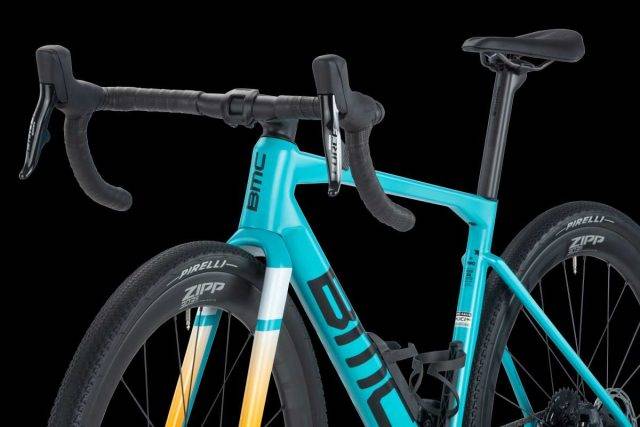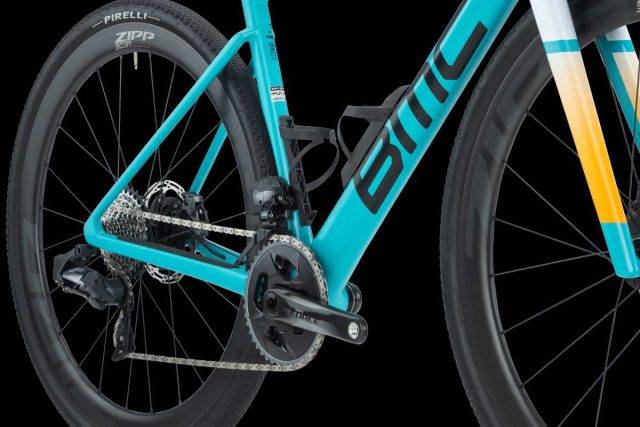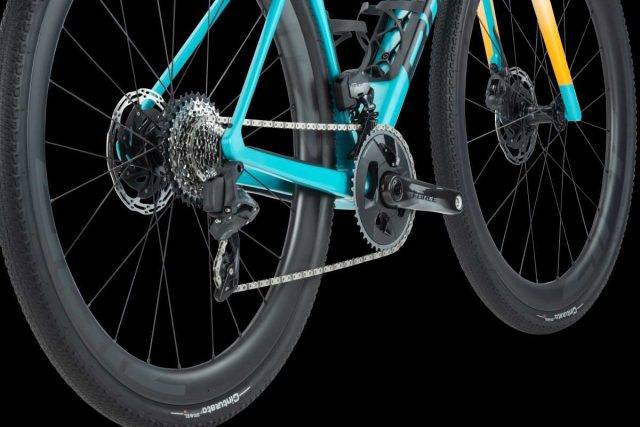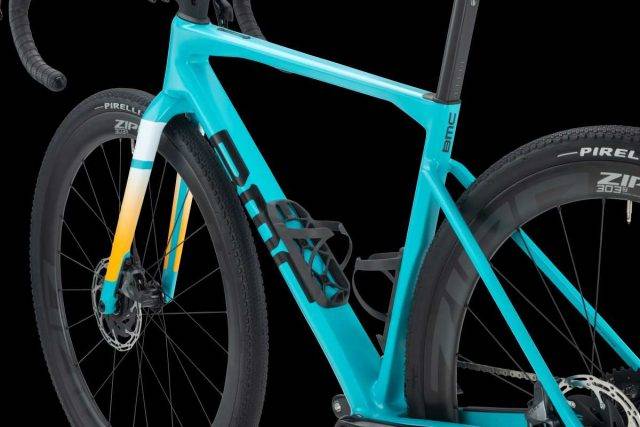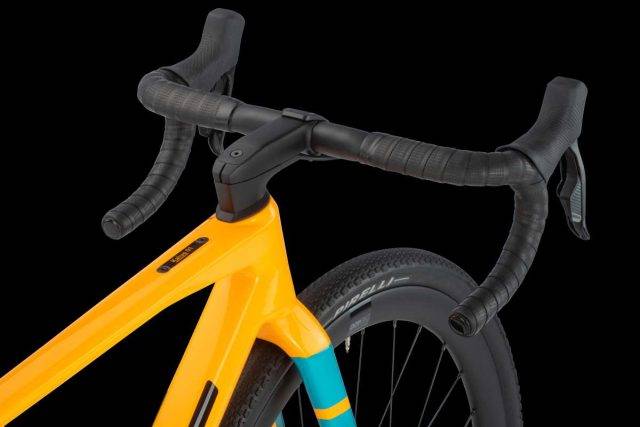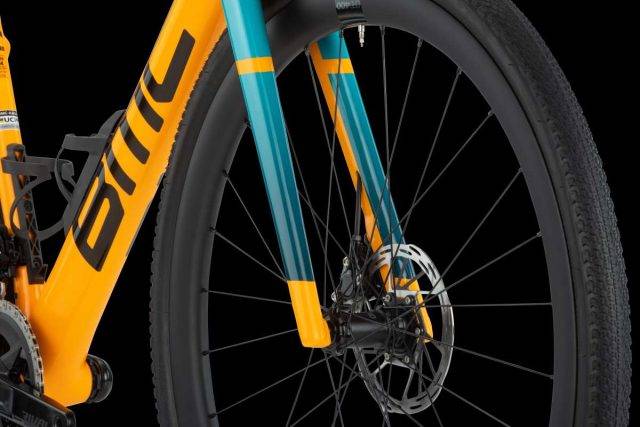 Sizes, Availability & Prices
Kaius 01 is available in six sizes (47, 51, 54, 56, 58 and 61) and three models. Kaius 01 ONE, TWO and THREE, are available from September 2022, costing 11'499 (11'999 USD), 8'499 (8'999 USD) and 5'499 (5'999 USD) Euros respectively.