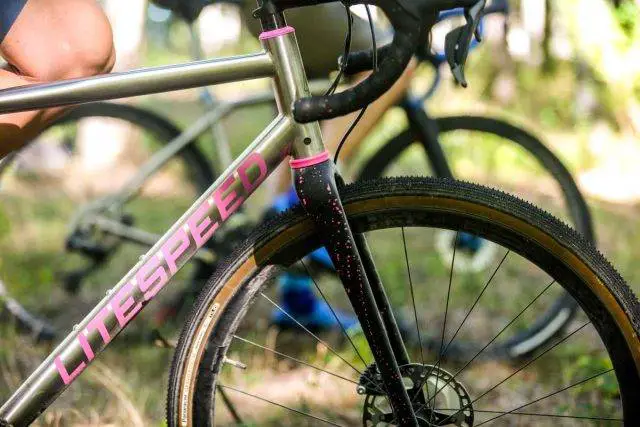 "Litespeed today debuts the new Ultimate G2, a showcase of modern design updates—and innovative technical advances in titanium—to the ever-evolving gravel category. The result is next-level tier of performance titanium gravel riding, ready for race day—and every day in between." – https://litespeed.com"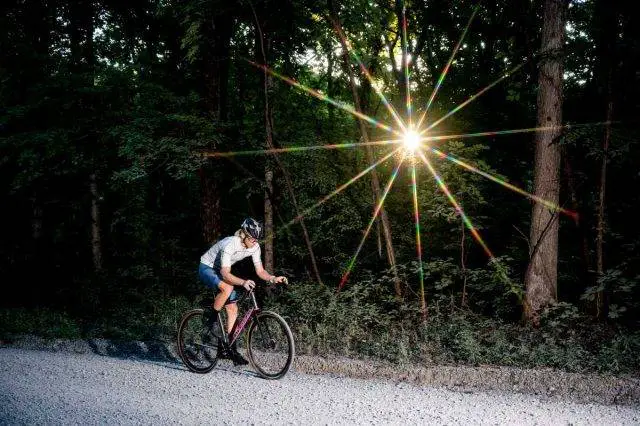 "Whether it's the rippers on the podium, or any of the rest of us in the long chain of "chasers", ">I've never felt more in tune with how a great bike should behave, says Litespeed engineer Brad DeVaney. "We're all asking for more; more gears, more tire, more comfort, more acceleration, more speed. In the creation of the Ultimate G2, I feel we're delivering "more" in spades."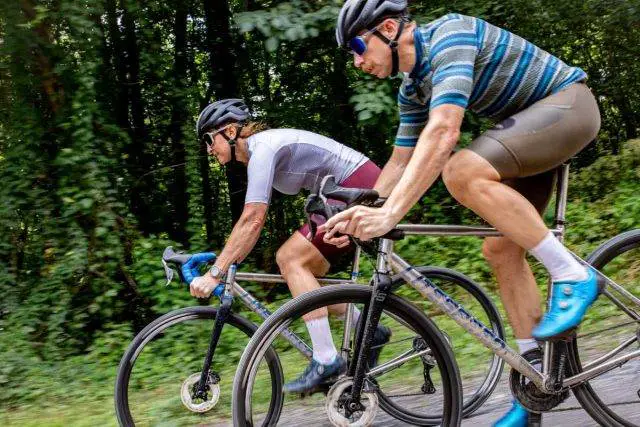 "While the venerable Ultimate name in the Litespeed range is one cyclists world over are familiar, the new G2 iteration sees a ground-up redesign in the interest of making the best titanium gravel platform even better. After testing prototypes on courses including BWR San Diego and Unbound in Kansas, we've developed the most modern, most aggressive titanium gravel race bike available today."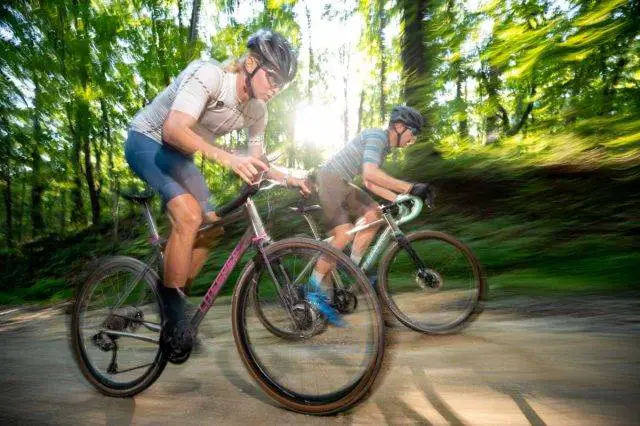 "The Ultimate G2 reflects what today's gravel riders are demanding—on the race course, and off. From geometry updates with new head angle and trail numbers that deliver crisp, confident steering with minimal input, modern clearance capacity, tubeset adjustments for greater targeted drivetrain stiffness, and that legendary day-long comfort titanium is known for, the new Ultimate G2 hits the marks."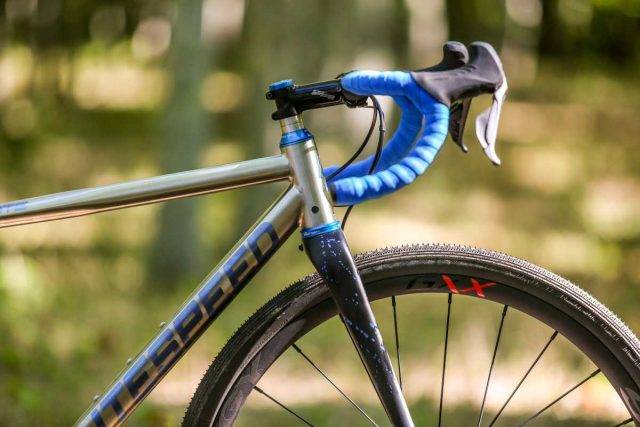 "The centerpiece is the workmanship that exists within the titanium frame, a superlative example of custom-formed tubesets designed by and crafted in-house by Litespeed. Performance-improving tube shape changes allows the Ultimate G2 to deliver targeted ride characteristics— stiffness in the drivetrain and front end, even some aerodynamic benefits not seen in titanium gravel bikes today."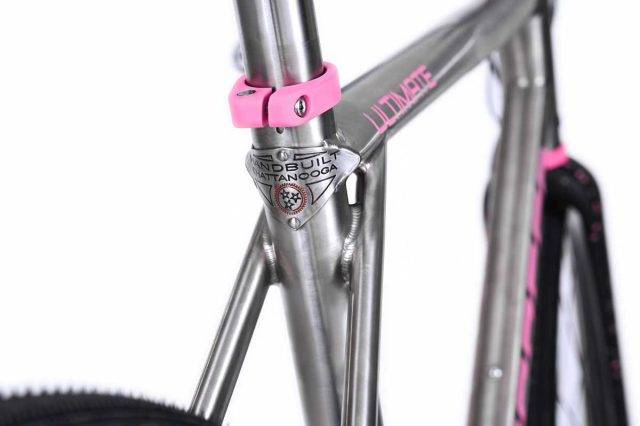 "The Ultimate G2 earns stiffness from its most notable visual update, the Interlocked Dropped Seatstays. By adopting a wide seatstay stance and extending the stays upward beyond the seattube and into the aft of the top tube, the Ultimate G2 achieves exceptional tire clearance— without the need for a seatstay brace. At the chainstays, the Ultimate G2 adopts our new CNC-machined titanium yoke, which provides for the increase in tire clearance, as well as necessary chainring clearance."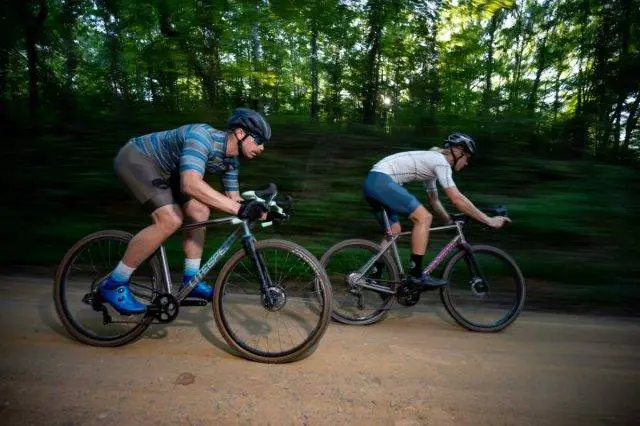 "The new clearance capacity allows the Ultimate G2 to excel on a wider range of terrain than ever. Wide tire clearance (up to 48mm on standard tread tires, or 50mm on fine-tread varieties) gives riders the choices of tire width for their terrain. From fast, groomed fireroads or sweeping pavement descents with 36mm tires, to confident footing on rocky singletrack or through loose sand with 45mm tires, the Ultimate G2 has it all covered."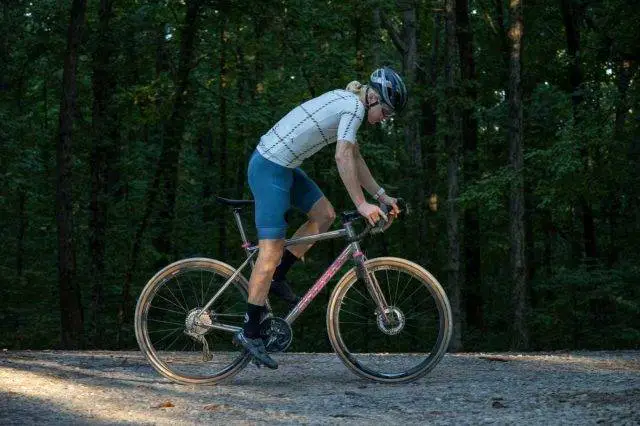 "The result is a gravel bike with the chops for surgical handling during high-paced riding, and a new degree of handling deftness and steering balance. Find the start line and load up a race plate, or just load up for a fun session with friends—on any terrain, on road or off, the Ultimate G2 is dialed to rip."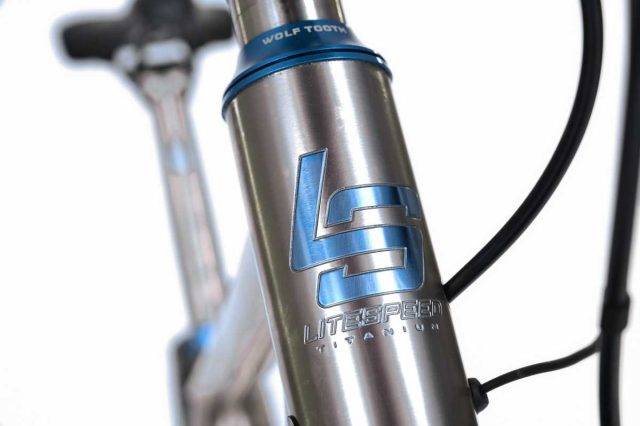 "The Ultimate G2 is replete with upgrade options to make the bike truly yours. Built standard with three bottle mount locations, customers can select optional top tube nutrition storage bosses, bosses for rear rack application, a threaded T47 bottom bracket and etched logo options."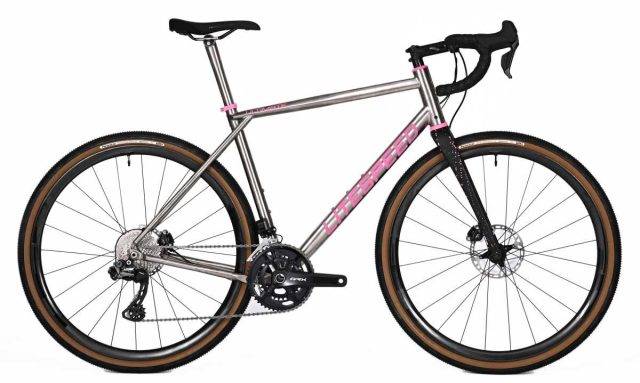 "As part of the new model debut, Litespeed introduces Ceramic Color Coating (CCC), exclusive to the Ultimate G2 on debut. Ceramic Color Coating features cosmetic ceramic color treatment on the frame's graphics, along with a CCC-treated Cane Creek 40 Series headset, seat collar and color-matched bar tape. This premium upgrade option will price at $495, available in Blue Sapphire, Hot Pink, and Blue Mint."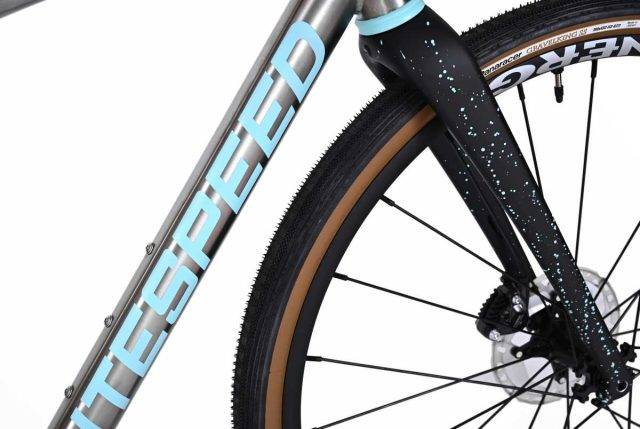 "The Ultimate G2 will also feature Litespeed's TiDize color anodization upgrade options including new blue, purple and gold upgrade options that include color-matched anodized Wolf Tooth headset and seat collar. The Ultimate G2 will also introduce a range of eight complimentary vinyl logo options (including yellow, neon pink and pastel orange) for a truly individualized look and style."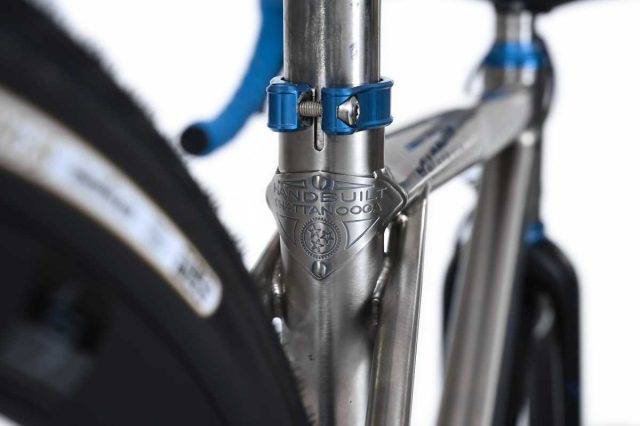 "The Ultimate G2 will be available in sizes extra small through extra large. A size medium frame weighs 1,430 grams."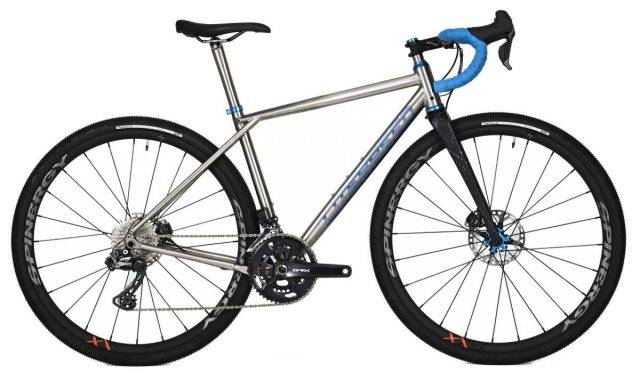 Features of the Ultimate G2
Full 3AL/2.5V titanium frame, meticulously shaped and cold-worked tubeset to optimize performance and weight savings
Targeted tubeset-specific wall thickness that contributes to frameset weight savings
Interlocked Dropped Seatstays, which improve tire clearance and rear-end stiffness
Butted headtube and bottom bracket for weight savings
Updated geometry for precision high- or low-speed handling characteristics
Tire clearance to 48mm on 700c wheels
Threaded T47 bottom bracket upgrade option available
Unlimited customer-selected build options, including 1x and 2x drivetrain options, wheelset, seatpost, tire and saddle choices and finish options, with special component orders upon request.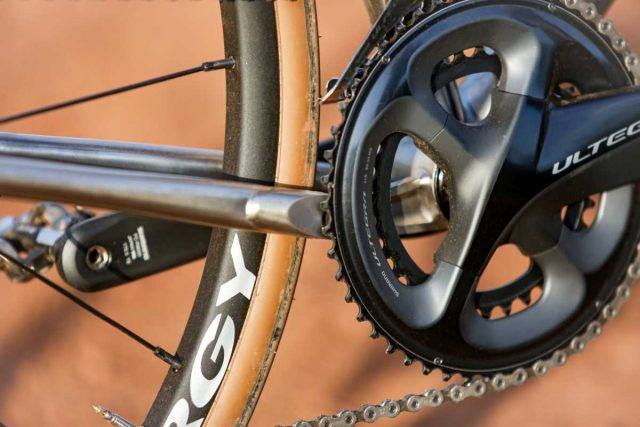 "The Ultimate G2 is handcrafted at American Bicycle Group's 48,000 sq. ft. facility in Chattanooga, Tenn. Pricing starts at $4,950 with Shimano GRX mechanical components. The Ultimate G2 frame will price at $3,095."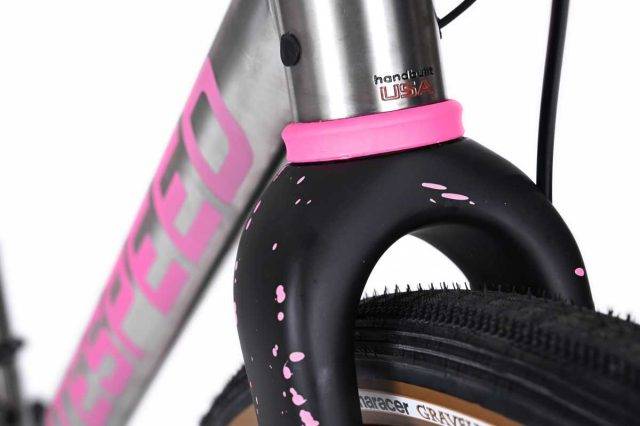 "All build options of the Ultimate G2 can be configured and ordered direct online at Litespeed.com, or special ordered through Litespeed's global network of specialty retailers.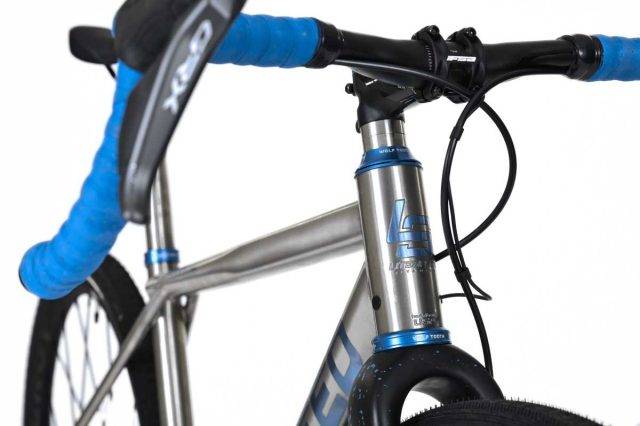 "Like all Litespeed models, the Ultimate G2 is rider-friendly when it comes to shipping, assembly and mechanical service. Litespeed offers its >Home.Delivery.Right premium delivery option, taking your fully-built Litespeed to your door, fully assembled and ready to ride. When shipped in Litespeed's Probox, a bike arrives to customers 90% assembled and takes just a few minutes to assemble. All a rider needs is a basic knowledge of bike mechanics and two sizes of Allen wrenches. At the bottom of the Litespeed homepage, there are home bike assembly videos to aid in the process."
Additional Photos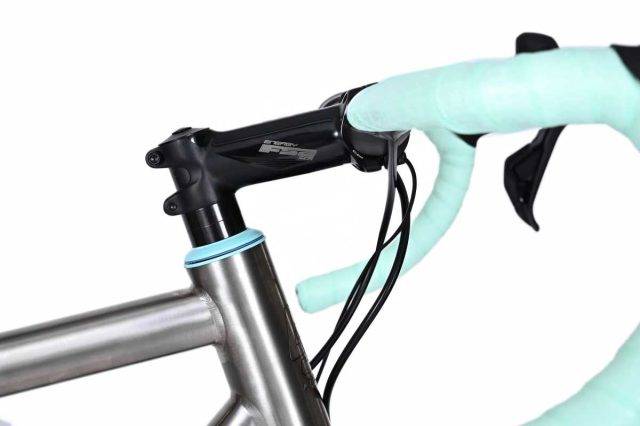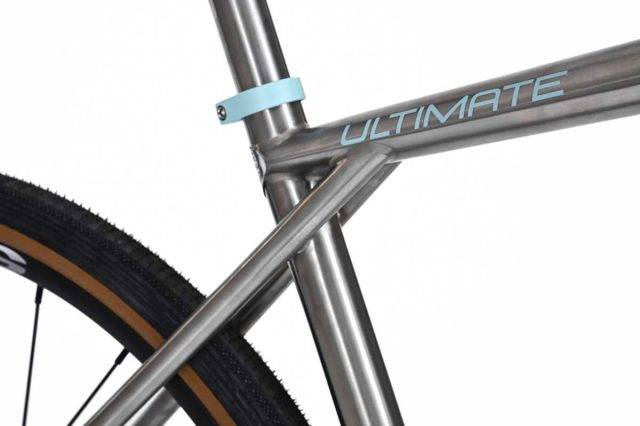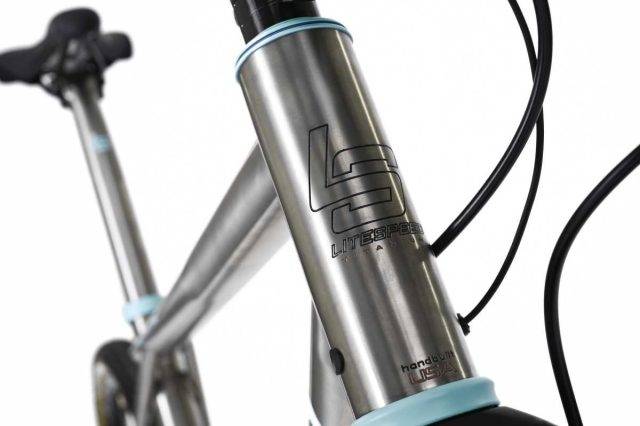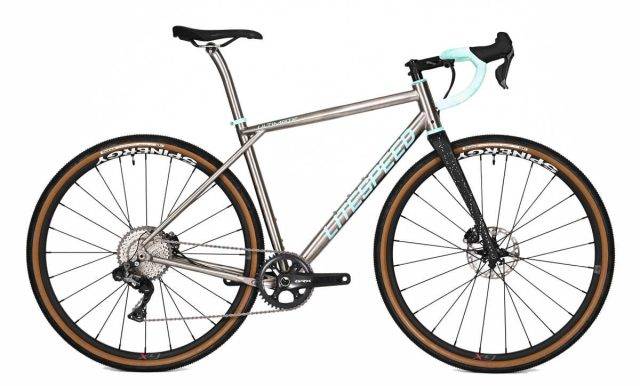 More information available at Litespeed.com