"Calfee Design, headquartered in La Selva Beach, California, is a designer and manufacturer of carbon fiber bicycle frames. Directed by Craig Calfee, the firm employs about 20 people building carbon and bamboo bicycle frames as well as repairing carbon frames from other manufacturers. Calfee built his first carbon fiber bike in 1987, the first all-carbon fiber frameset to be raced in the Tour de France for Greg LeMond in 1991″ – Wikipedia.org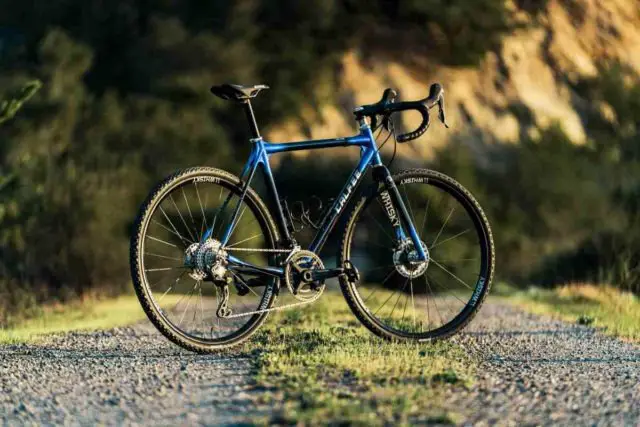 Calfee is renowned for its one-of-a-kind high modulus carbon fiber pressure molded lugs that give a distinctive webbed interface look between each frame tube. The company was arguably the first to produce a bamboo frameset, which is still offered today in the form of a do-it-yourself project. JOM of Gravel Cyclist has been smitten by the Calfee brand ever since he spotted Greg Lemond's race bike from the 1991 Tour de France, and owns at least two Calfee bicycles.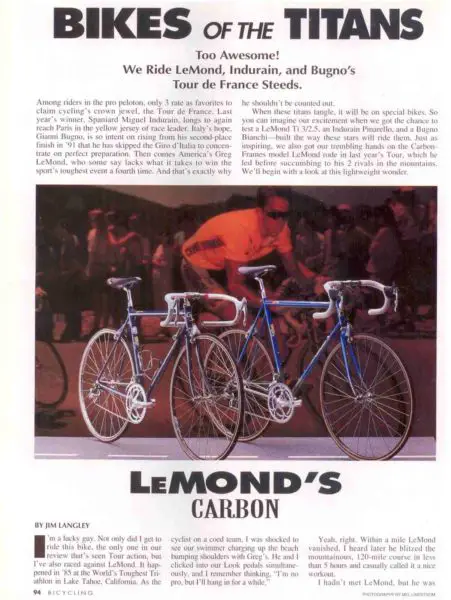 Calfee have adapted with the times; oversized headtubes to cater to tapered carbon forks, press-fit bottom brackets and so on, but the company still offers traditional looking frames with … external headset cups! What?! Every Calfee can be customized down to the most minute level of detail. Custom geometry, extended headtubes, rear suspension before everyone else was doing it (on their Manta Adventure model), S & S couplings and a lot more.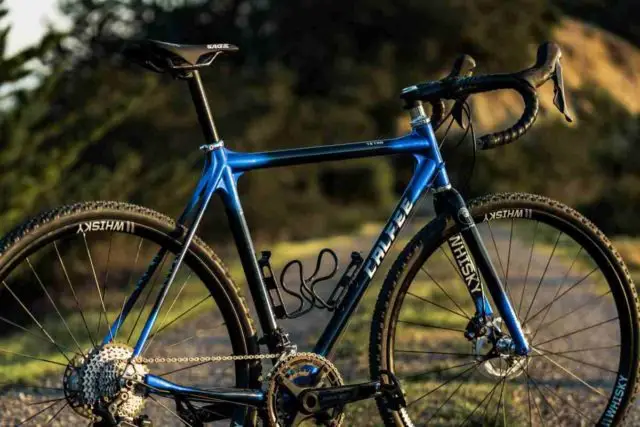 This brings us to Calfee's newest bike design. "Call it our Classic with a modern twist. Some have even called it our 'Back to the Future' bike. Nothing beats the compliant characteristics of our Classic tubing, especially in All-Road or gravel situations. Further, our Adventure geometry has been praised by Gravelers, Cyclocross racers, Randoneurs, and can still hold its own on the weekend Fast-Ride."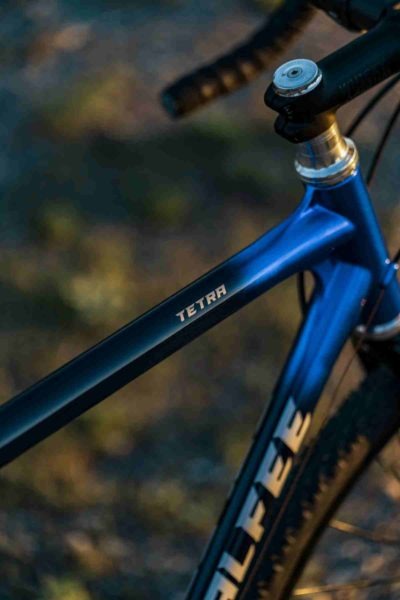 "To top it off, our new, Made-in-California molded-chainstays add even more compliance, stiffness, and exaggerated tire clearance to build the machine of your dreams. With a twenty-five year warranty, our bikes are designed to last a lifetime. Anything else, just ask."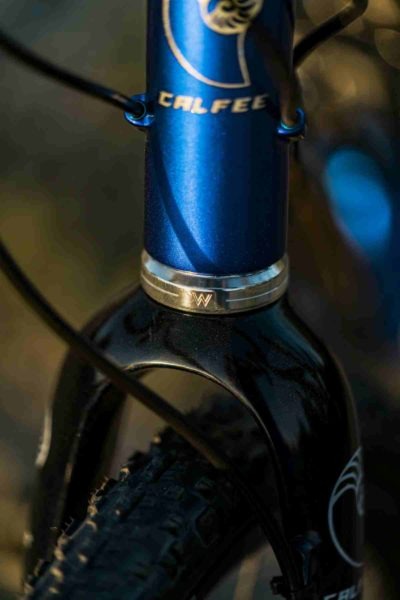 Gravel Cyclist has one of these beauties inbound for review a little later, watch this space! Pricing and further information can be seen by following the link below.
Additional Photos