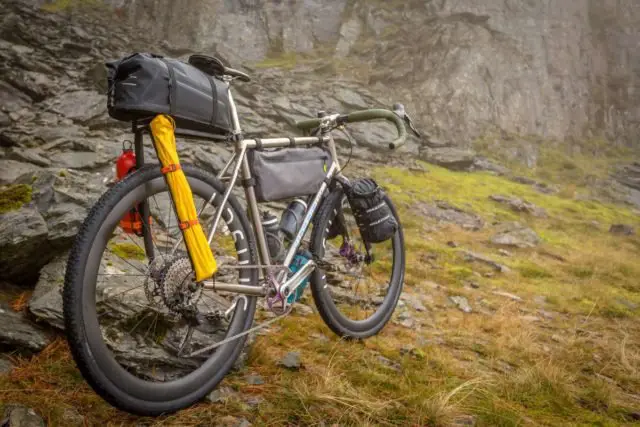 Tailfin, designer and manufacturer of Technical Bikepacking Solutions, is releasing its distinct take on the classic bikepacking cargo cage. As we have come to expect from the brand behind the highly regarded AeroPack rack system, the new cage is packed full of clever design features complemented by trail-tough build quality and a classic, understated outline. The new Cargo Cage provides the perfect solution for extra carrying capacity for any adventure.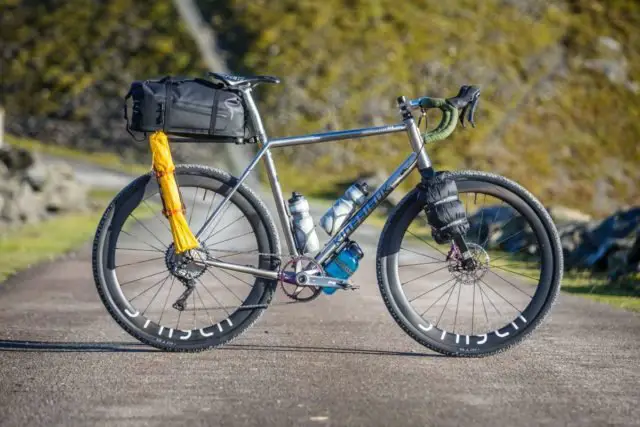 Strong, Light & Practical
The Cargo Cage is CNC machined from 7075-T6 aluminium, the highest grade used in the cycle industry, creating a cage that is stronger and far less likely to fail when in use compared to welded or sheet metal versions. And did we mention that this construction method also makes the Cargo Cage super light? How does a weight from 56.6* grams sound?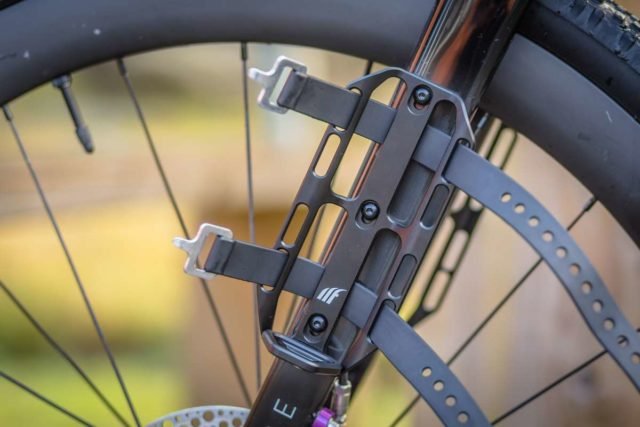 Look closely and care has been taken to make the Cargo Cage as free from sharp edges as possible. Carefully chamfered edges ensure zero risk of damage to soft bags or straps and ensure a clean, scratch-free interface with your fork, frame or compatible Tailfin rack system. The integrated strap guides help hold gear securely while also retaining the straps when not in use. These slots have been specifically designed around the dimensions of the ever-popular Voile cargo strap, although other straps will of course still work. 
*small cage without Load Chip and bolt.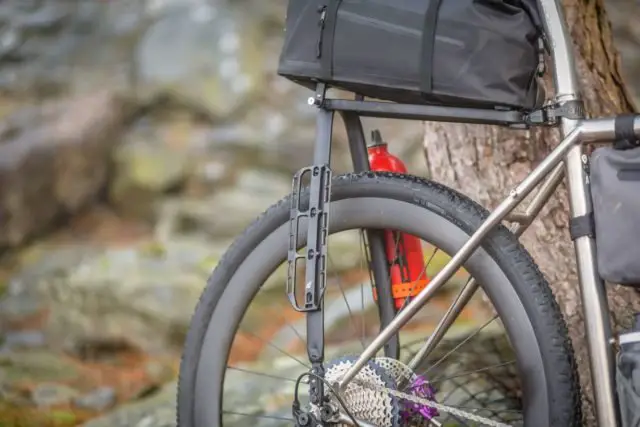 Modular Design
The Tailfin Cargo Cage's party trick, one which sets it apart from the competition is its modular design. By adding or removing the Load Chip the Cargo Cage can be used either as a cradle or transformed into a heavy load supporting 'L' shaped cage. This modularity allows for greater functionality and a far wider range of uses. A single cage can now be used to carry everything from long items such as tent poles and fishing rods to shorter, bulkier items such as cook kits, water bottles, and dry bags. Carrying capacity is no problem with the new Cargo Cage, each size has been strength tested and will happily carry items of up to 5kg (11lbs) on-road and 3kg (6.6lb) off-road.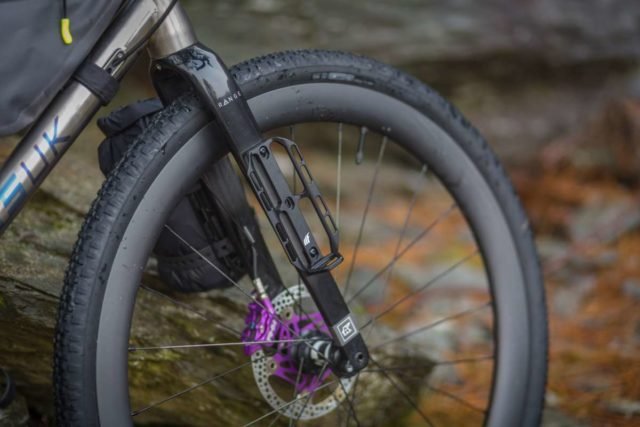 Your Choice of Size
The new Cargo Cage, unlike most cargo cages on the market, is available in two sizes, Small and Large. The Small can be mounted with either two or three bolts and the Large can be mounted with anything from two to four bolts. The size and shape of the cages mean you can fit one to almost any location on a bike that has bottle cage or cargo mounts – be it the frame, fork, or Tailfin rack system.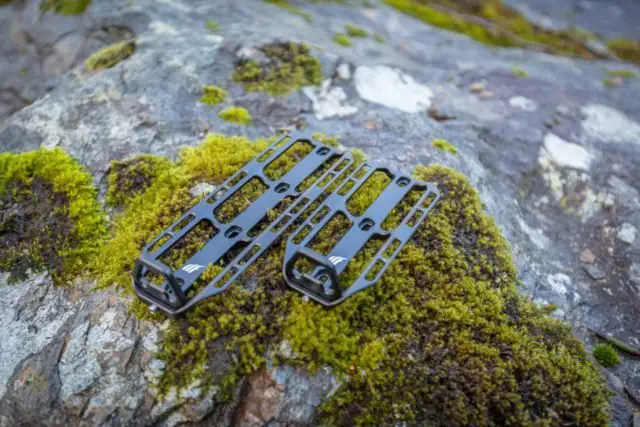 The carefully chosen 72mm width ensures a clean fit to the underside of the down tube regardless of Q-factor. The low profile design when in cradle mode places the cage close to the fork and frame, providing far less risk of snagging on rocks or larger obstacles when riding unloaded.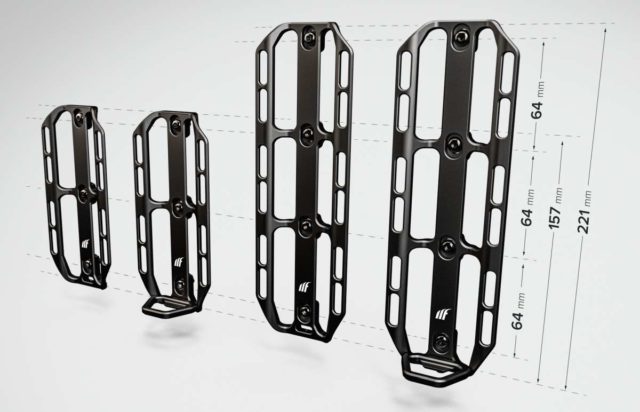 Finally, its beautiful, streamlined design blends in with any bike, and is unobtrusive enough to be left on the bike between trips.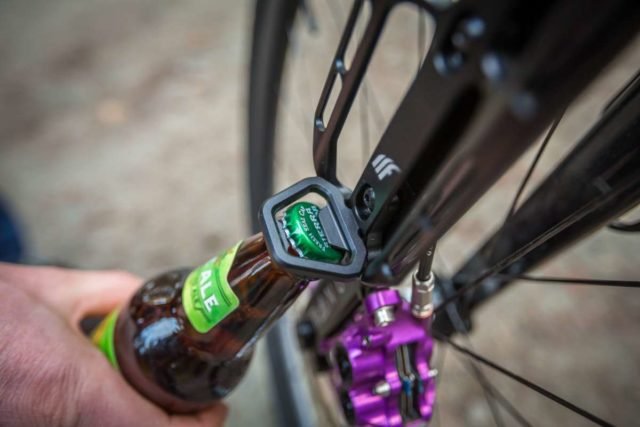 "We wanted to overcome both the material and functional limitations of current cargo cages," commented Tailfin founder and Mechanical Engineer Nick Broadbent. "Existing cargo cage designs are lacking in many ways: plastic injection moulded versions are heavy and can crack, while metal cages have weak points at the welds and, like sheet metal versions, can look crude. The majority are L-shaped so have limited use, are location-specific, and can damage or scuff forks.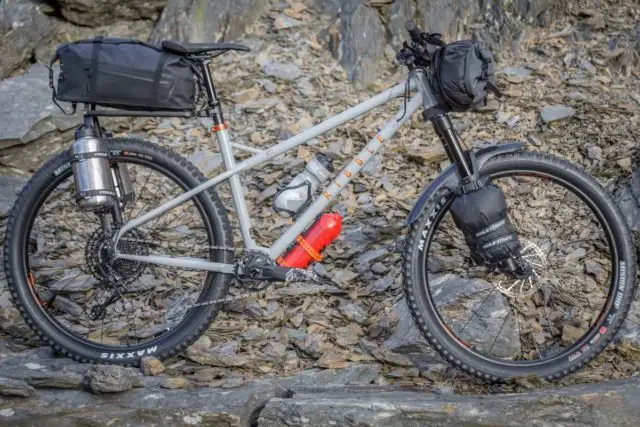 "With the Tailfin Cargo Cage, we've created a modular piece of kit that not only provides extra capacity but also the capability to carry a far greater range of equipment, all in a single, streamlined, tough and light package."
Specifications
Construction: 7075-T6 Aluminium

Length: 157mm (S), 221mm (L)

Width: 72mm

Depth: 16mm

Weight (Cradle only/with Load Chip): 56.6g/67.8g (S), 78.9g/90.2g (L)

Colour: Tailfin Black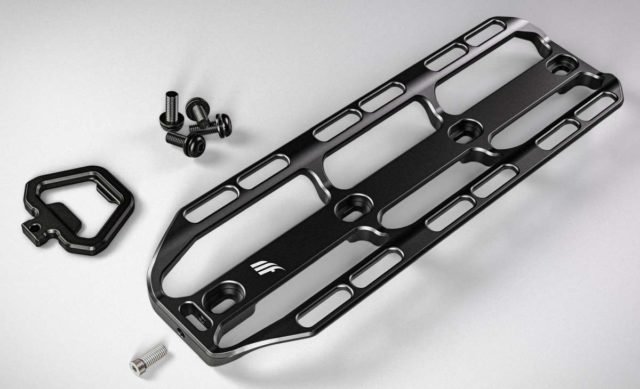 The Tailfin Cargo Cage is available to buy from www.tailfin.cc in Tailfin Black only. The Small costs £39 (€45 / $55) and the Large £45 (€50 / $60).