"Full Speed Ahead (FSA) produces world-class bicycle components for road cycling and mountain biking and we support many of the world's leading road and mountain bike teams." – FSA.
The paragraph above was quoted directly from FSA's website. FSA would be remiss if they neglected to develop components for the burgeoning market that is gravel bikes.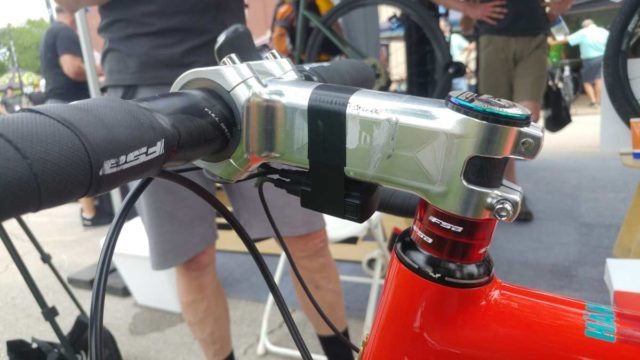 Judging by this pre-prototype stem I spotted in plain sight at last weekend's Dirty Kanza expo, FSA has been busy.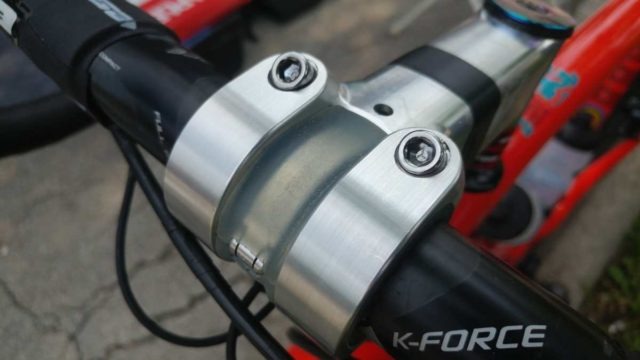 Thus far, I have ascertained this stem is tentatively named "VAS", aka Vibration Absorbing Stem, designed for gravel and drop-bar off-road riding. At the heart of VAS is a polymer bushing and hinged center clamp that isolates the handlebar from the stem, whilst preventing rotation and slippage at the same time.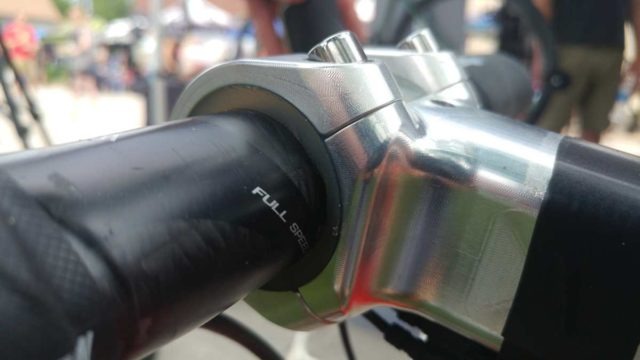 Isolation lessens the vibrations and impacts from a rider's hands, arms and joints which in the long run, makes for a more comfortable ride. Over a 200-mile course such as Dirty Kanza, saving energy no matter how small the amount, adds up at the end of the day.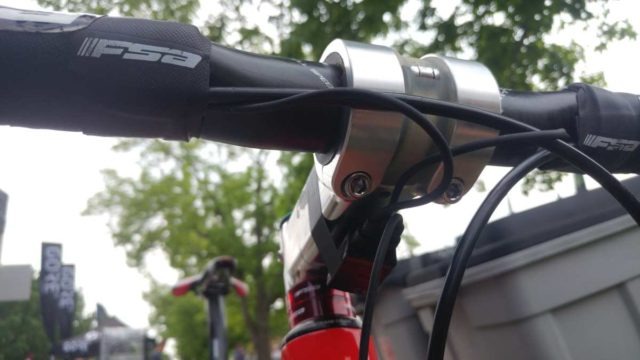 Weight and other specifications are unknown at this time, but the stem is compatible with the usual 31.8mm handlebar size. Whilst the stem was not race-tested at the 2019 Dirty Kanza, one of FSA's representatives did record some test miles at various parts of the course.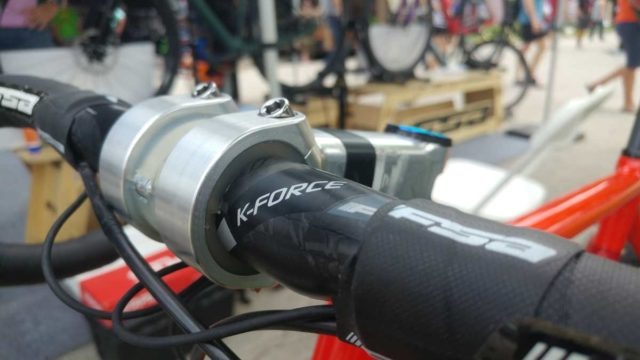 Finally, FSA has two products that are new to their line-up but not necessarily on everyone's radar; a new handlebar and dropper seatpost. I'll be posting information about those products in another article.
Watch this space!
Additional photos of the FSA VAS Gravel Stem