If the name Spinergy rings a bell to some of our readers, that's likely because you recall their original wheel design, the Rev X. The Rev-X may be long-retired, but that doesn't mean Spinergy has been sitting around reminiscing about the good old days. The company developed its patented PBO spoke technology several years ago (read more about that technology below) and has designed several wheelsets around those spokes, including the GXC, a carbon rimmed wheelset designed for the rigors of gravel, but now with a custom option.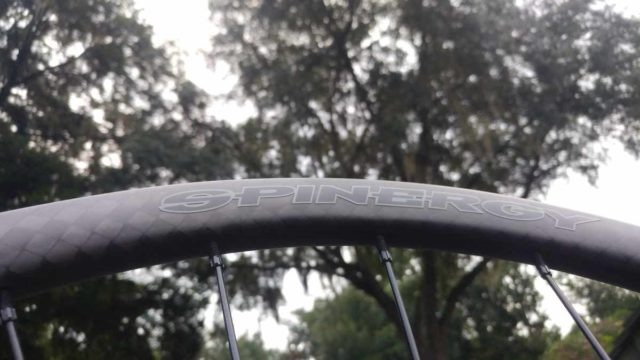 Spinergy Design Lab – A Custom Wheel Configurator
And – Introductory Offer to win a set of Custom Wheels!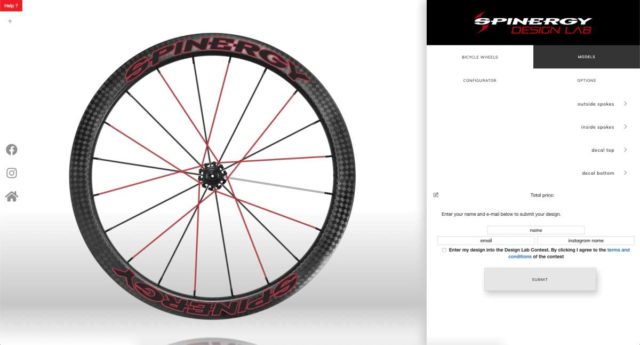 "Spinergy, Inc. is excited to introduce the Design Lab: a web-based tool that brings wheel customization direct to our customers. This interactive configurator allows for the visualization of a wheel build using any combination of 10 spoke and 9 decal color choices. As an introductory offer, Spinergy is launching a contest whereby users of the Design Lab website can submit a custom wheel design, which serves as a chance to win the set in one of the following models:"
GX Gravel Wheels
LX MTB Wheels
Z-lite Road Wheels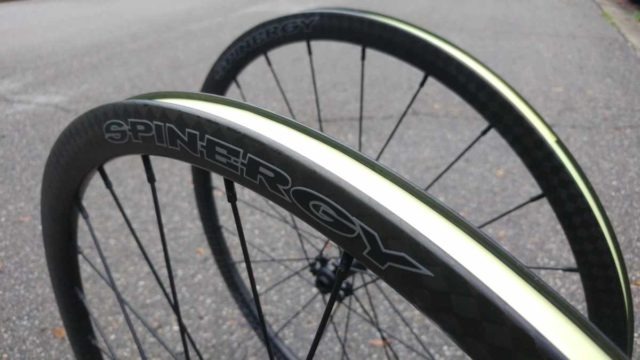 The contest runs from Thursday, July 25th, 2019 through August 15th, 2019 at 11:59 PM PT. Winners will be selected and contacted by Monday, August 19th, 2019. Terms and conditions for the contest can be found at https://www.spinergy.com/bicycle/design-lab/contest-rules
"Along with the design autonomy that we provide our customers, Spinergy's industry-only PBO fiber spokes offer a revolutionary technology for stronger, lighter, and faster wheels. A single PBO spoke contains over 30,000 strands of Polyphenylene Bensobisoxazole fiber, delivering 3times the strength of stainless steel at just half the weight! PBO fiber strands are encased in a chemical resistant, water/UV proof composite offered in a variety of colors. The outcome is a flexible spoke with incredible strength that will absorb impacts more efficiently while staying in true. PBO spokes take the sting out of the road. Their vibration-dampening qualities are unmatched in the market. No other spoke and rim combination provide the performance and ride handling that Spinergy does: A difference you can feel on your first ride."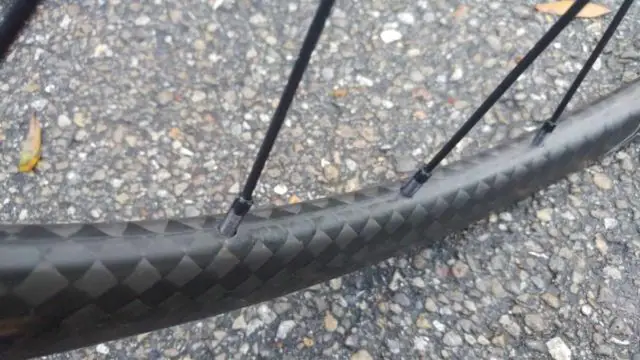 A brief excerpt from our friends at BikeRumor about the GXC wheels – "Spinergy smooths the gravel with new GX wheels and fiber spokes". That said, JOM of the Gravel Cyclist crew is running a set of the GXC wheels through their paces, so expect to see a video review in the not too distant future.