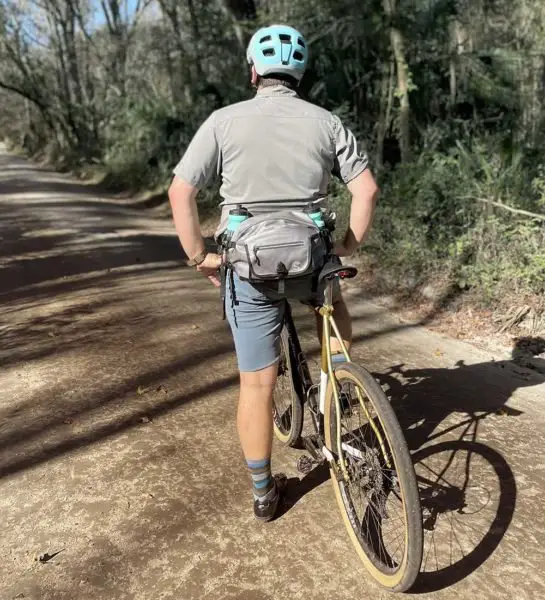 Review by Michael McAleer
There are those who just can't bear the thought of adding luggage to a bike; whose multitools stow away in their steerer tubes or downtubes, and for whom walking home occasionally is an acceptable trade-off for not having to carry a spare tube on every ride.
I used to be one of these folks.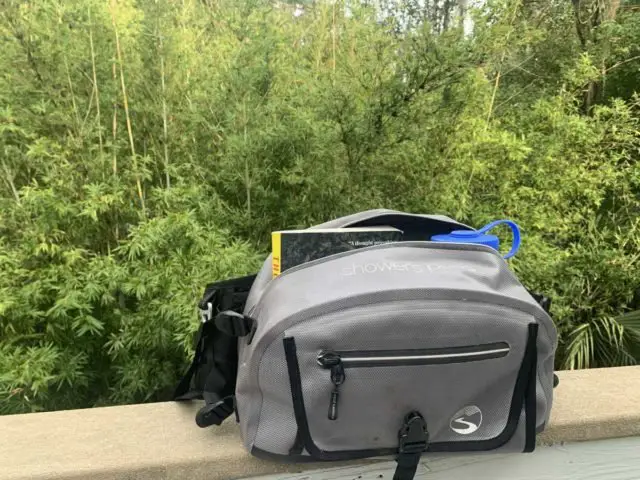 But that was before I discovered what bags could really do for me. A good bag like the Ranger waterproof hip pack from Showers Pass can carry beverages on a gravel ride. It can haul a change of clothes on your commute. It can bring a book and a blanket to the park. Or a rain jacket and a sub sandwich to the mountain bike trails. (What's the weirdest thing you've ever brought along on a ride?)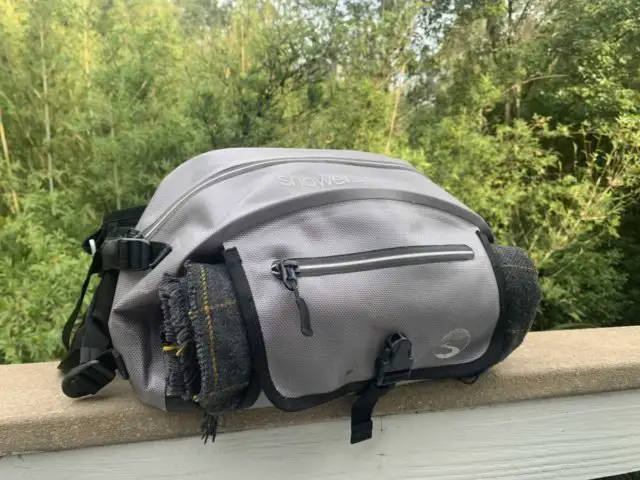 The Specs
Material: Fully welded construction with a single-sided TPU coating
Volume: 7-litres
Weight: 1.5 pounds
External tool roll – perfect for keeping dirty/wet items separate
1 large compartment and 3 internal organizer pockets
Adjustable waist fits waists size 24 – 48 inches
Water-resistant zippers on the main compartment
Internal stretch pocket
Reflective accent on the side provides subtle low-light visibility
Hip belt pockets for easy access while riding
Locking hip belt for secure and custom fit
Includes one SP HydraPak SoftFlask 500 ML hydration bottle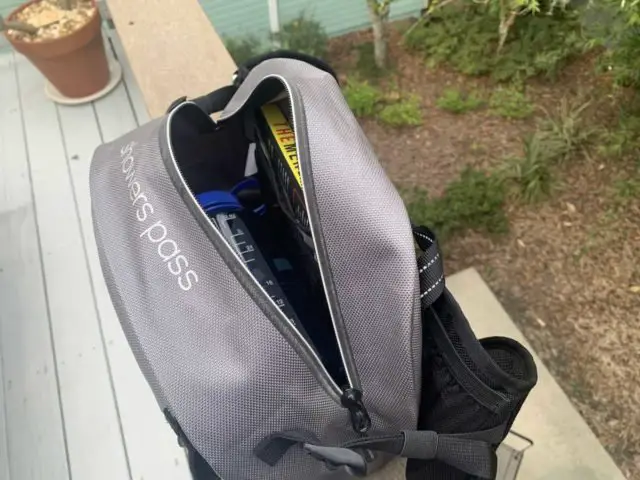 The Ranger's rather huge 7-liter capacity means it can carry quite a bit. Its waterproof main compartment is big enough for a change of clothes, with a divider to protect a book or other flat object and two mesh pockets for your phone, wallet, etc.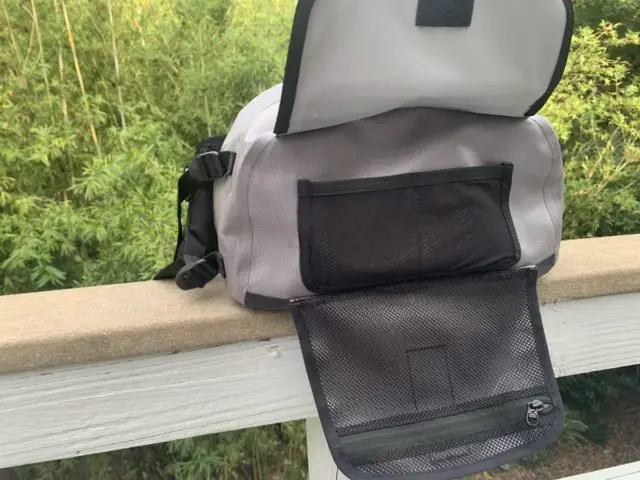 The outer tool roll is roomy enough to cinch around a jacket or small blanket and includes three more mesh pockets and one additional waterproof pocket, for small items you may want easy access to.
There are even two mesh pockets on the waistband — one on each side — that are large enough to hold a water bottle each. In fact, Showers Pass ships the bag with a 16 oz. collapsible bottle that works nicely here and a second bottle can be added for half price.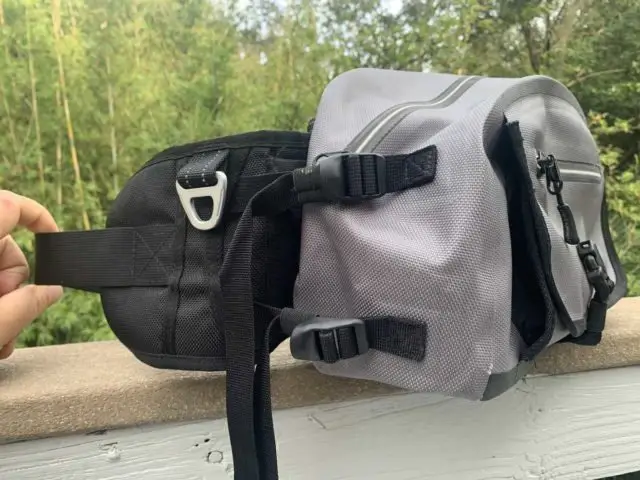 Fit and Comfort
In my experience, hip packs struggle to carry much more than a small, lightweight load comfortably. And it seems to me that's just inherent in the way a hip pack is worn. Showers Pass has designed the Ranger well, though, and it has a few tricks up its sleeves to help it succeed with large and moderately heavy cargo loads.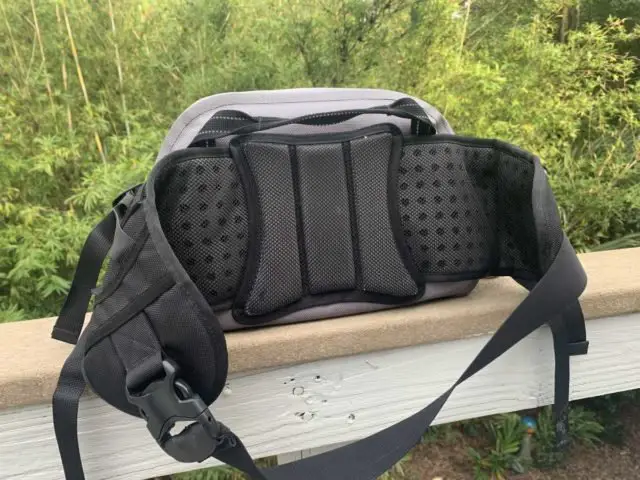 For one, the waistband is wide and well-padded. This not only makes the pack more comfortable but also helps it resist sagging and bouncing. And the fact that water storage is kept on the belt itself helps a lot with this as well.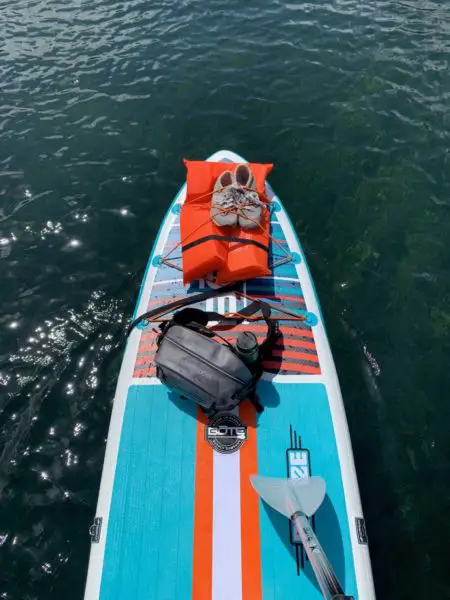 Second, the Ranger has small adjustable straps — two on each side — that cinch the pack up snugly against the wearer's back. These are a huge help and keep the pack firmly in place when the terrain is rough or the pack is full.
Third, the buckle is thoughtfully placed toward the side of the belt, rather than front and center. Riders with any amount of beer gut or middle-aged pooch will likely appreciate this.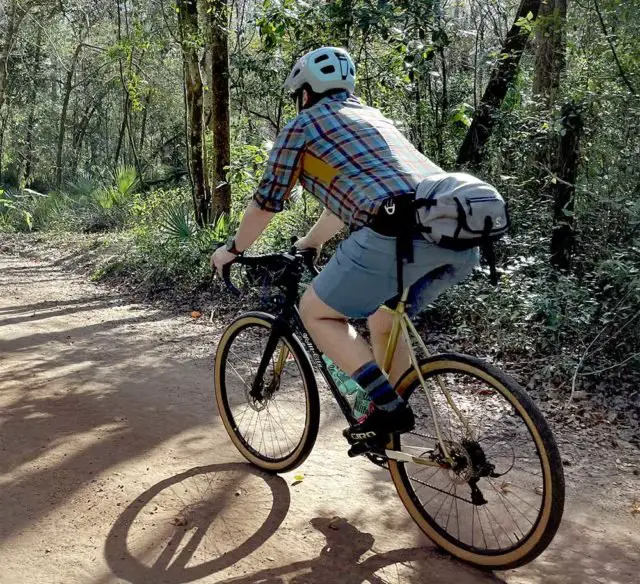 Waterproofing
Showers Pass is based in the rainy Pacific Northwest and their durable, functional rain gear has earned them a solid reputation. If you want your bag waterproof, Showers Pass has the experience to make it so. This bag performed well enough on a couple of rainy rides that it has also become my go-to small bag for canoe tripping. On a rain-soaked three-day jaunt through the Okefenokee Swamp, it kept a book, a phone, and other essentials from getting the least bit soggy. Generally speaking, I wouldn't assume any bag with zippers is submersible. But the Ranger hip pack at least seems impervious to rain and splashes.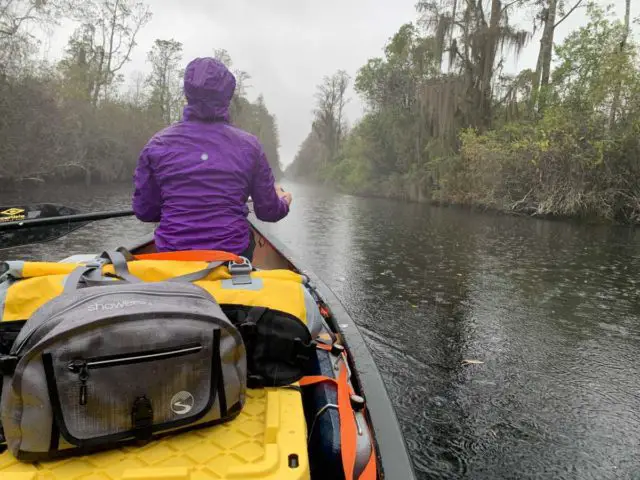 Gripes
While I appreciate the ability to carry an extra bottle or two on the waistband (keeping heavy items like water bottles on the band means less bouncing/sagging in the bag), it's pretty tedious putting a bottle back in its mesh pocket. Think of these as backups, rather than bottles you'll drink from regularly… kinda like a bottle kept under your downtube.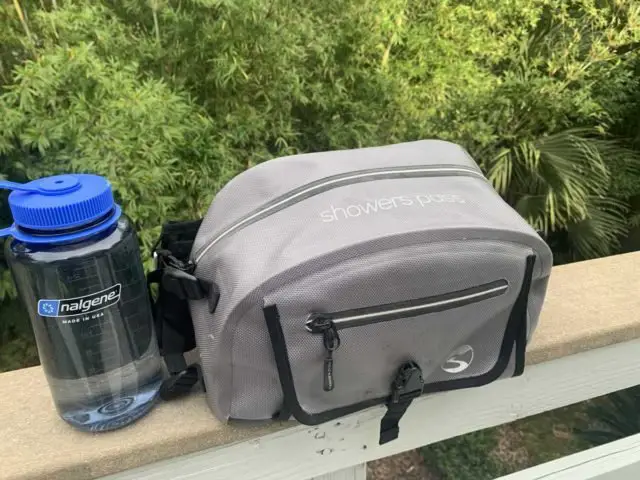 The waistband on this particular bag is on the short side. I imagine it would struggle to reach around a waist larger than 36 inches. Fortunately, Showers Pass has updated the Ranger and it's now made with a longer waistband to fit riders with waist sizes from 24 – 48 inches.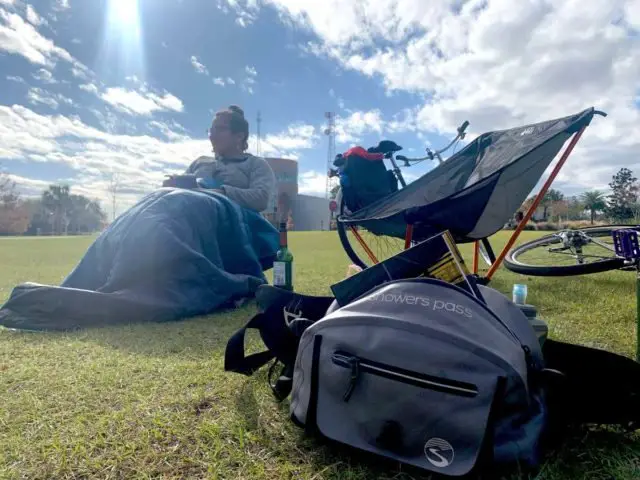 Who's it for?
Most of us, really. A good hip pack is a versatile and useful thing to have, and the Ranger from Showers Pass is certainly a good hip pack. Though some won't consider it cheap, its capacity and features are rich for the price. And having used it dozens of times now in myriad circumstances, I get the feeling it's going to be plenty durable. Do I wear it on every ride? Nope. But I do find that it comes in handy often enough to keep it for infrequent use.
Priced at $US 130, available directly from Showers Pass