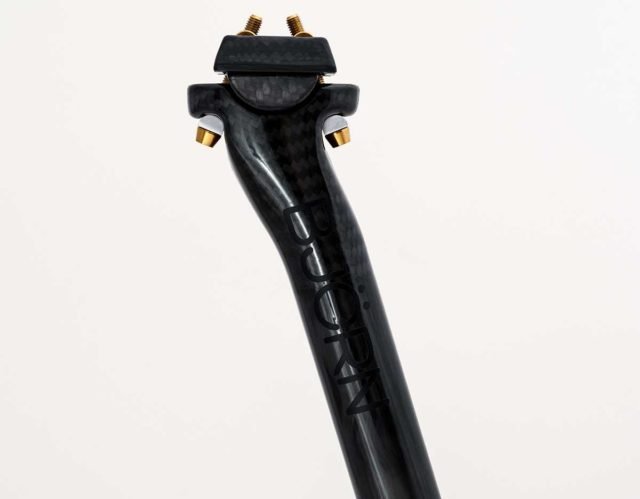 Who are Bjorn Cycles?
"Bjorn Cycles is a Russian brand that produces full carbon saddles, handlebars, and seatposts. All products are designed and entirely hand-made in Moscow. They aim to make reliable, lightweight, and comfortable cycling components in order to help riders achieve their best results. At each stage of production, all Bjorn products are tested for static and dynamic loading to make every ride safe." – Bjorn Cycles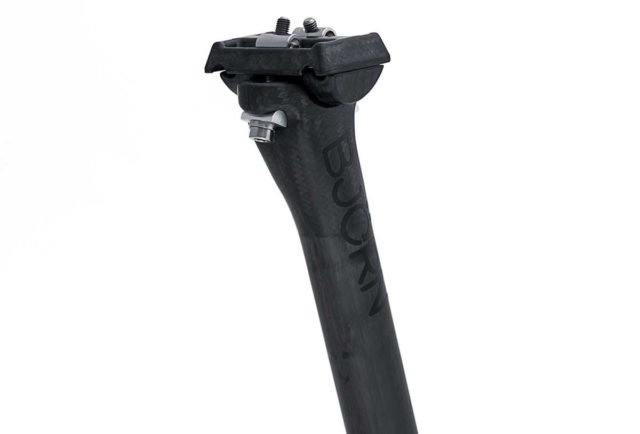 Bjorn introduces 'Glagol', the new seatpost for everyone who values comfort, wants to shave a few grams from the weight of their bicycle, or simply wants their bicycle to stand out from the crowd.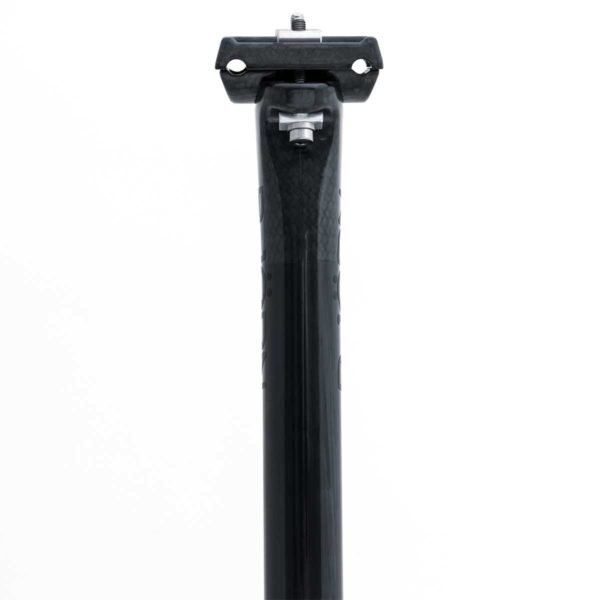 Glagol is available in four lengths (from 250mm to 400mm) to suit riders of different heights and in the most popular diameters, 27.2 mm and 31.6 mm. The ability to choose between the straight and 20 mm setback versions allows to adjust the position of the rider on the bicycle and use the seatpost on most road, gravel, and mountain bikes.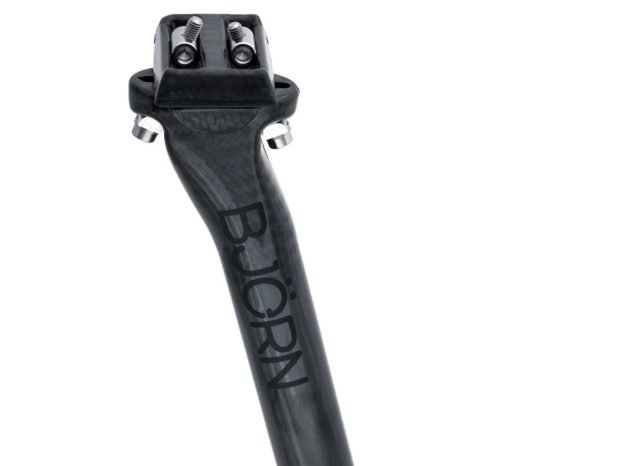 Special attention was paid to every single detail. Titanium fittings are lighter than steel, stronger than aluminum, and will not corrode over time. The wide clamping area helps to tighten both bolts evenly with a standard multitool. The clamp itself allows mounting saddles with both round and oval rails.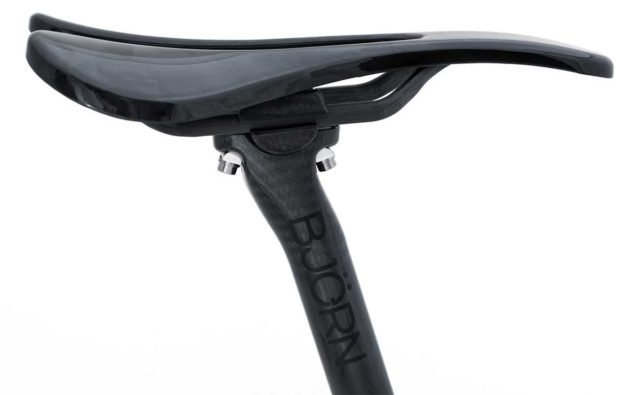 Maximum load on this seatpost is 300kg (versus the usual 100kg weight limit you get with a comparable lightweight seatpost), and weighs only 135 grams for the 400mm length! The seatpost is constructed from aerospace-grade materials; T700 carbon fiber prepreg and GR5 titanium for bolts. Price is $US 250.
Gravel Cyclist will be taking delivery of a review sample later, watch this space!