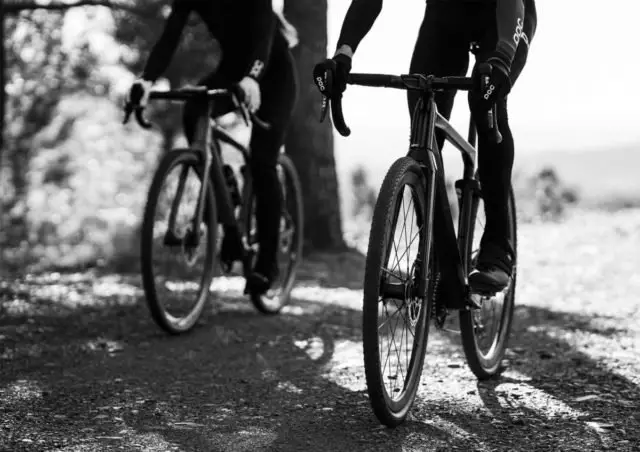 In a move to match pace with evolving trends in drivetrain components, ROTOR Bike Components has expanded its range of chainrings to be even more compatible with SRAM® AXS® and Shimano® GRX®.
New Q RINGS® combinations for Shimano® GRX®, and a new 50/37 for SRAM® RED and Force eTap AXS® give users 12.5 percent ovality for taking on the tough terrain that's currently attracting cyclists. ROTOR has also honored individual preferences with an AXS®-compatible 50/37 round chainring as well.
Gravel riding has evolved in a short time with new demands for gearing because riders have become more daring with their route choices», said Julio Madrigal, Product Manager for ROTOR. «At the same time road gearing has also been reimagined. We've chosen to add to our existing range of chainrings for both SRAM® and Shimano® to meet these new demands and concepts.
Q RINGS® for SRAM® – ROTOR BCD110x4 chainrings
Q RINGS® options have never been better because drivetrain innovations have never been more diverse. When SRAM® upended standard chainring sizes with its RED eTap AXS 12-speed groupset, ROTOR pivoted quickly on the concept and created compatible Q RINGS®. 50/37 and 48/35 Q RINGS® combinations with either BCD 110×4 or BCD 107×4 are new standards for SRAM® loyalists who want non-standard chainrings.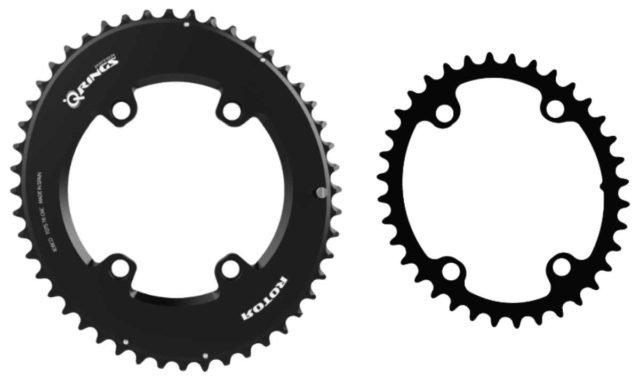 ROTOR BCD110x4 chainrings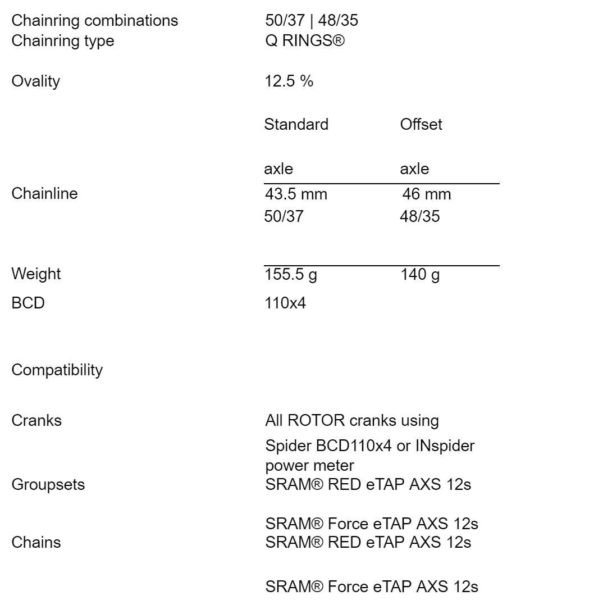 ROTOR BCD107x4 chainrings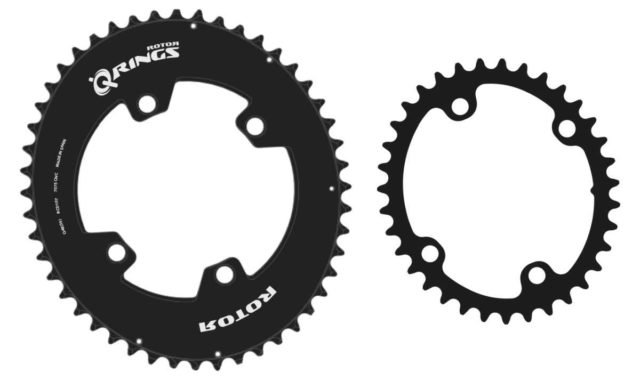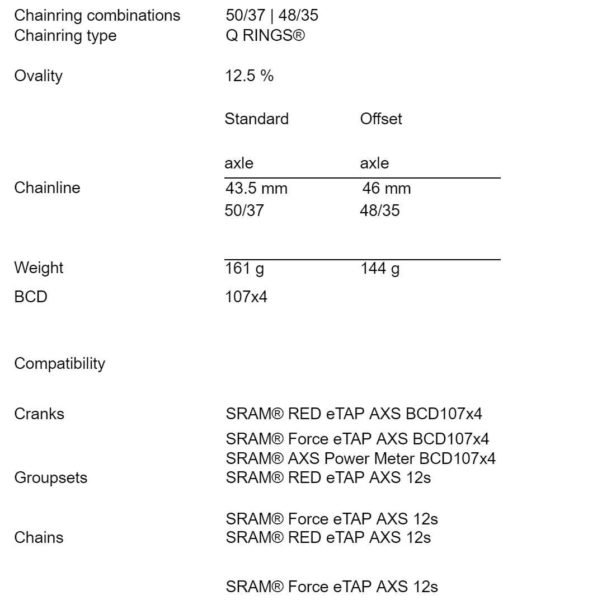 Round rings for SRAM®
Once SRAM® shattered assumptions of what road gearing is (or was), ROTOR reacted with chainrings designed for the new gear range. SRAM® RED® and Force® eTap® AXS® users already have a 48/35 round chainring option, now they have 50/37 as well.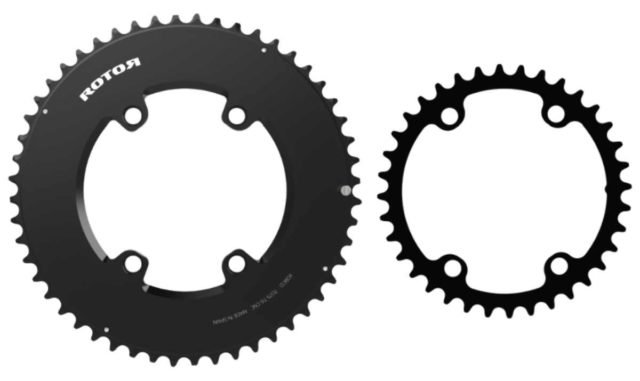 As long as drivetrain components keep evolving, ROTOR will continue to make sure that every user has the option to ride with chainrings oriented around his or her pedaling preference, whether it be oval or round.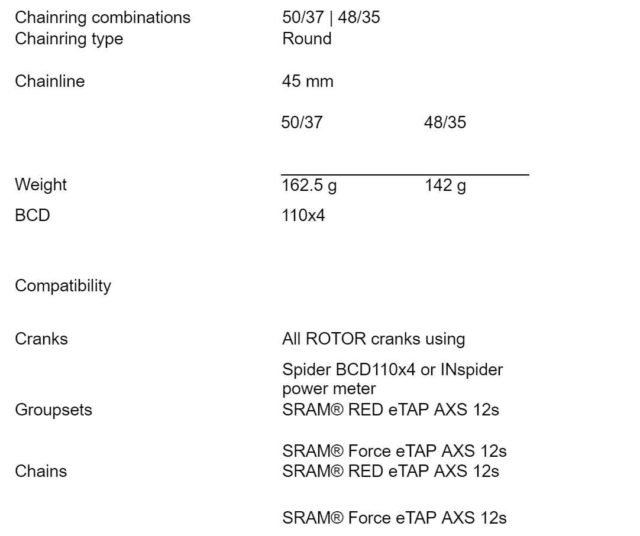 Q RINGS® for SHIMANO®
Shimano® took an early lead in the gravel category when it introduced its dedicated GRX® groupset for gravel.
Not one to follow, ROTOR quickly caught up with compatible 48/31 and 46/30 Q RINGS® combinations with BCD 110/80×4 for GRX®.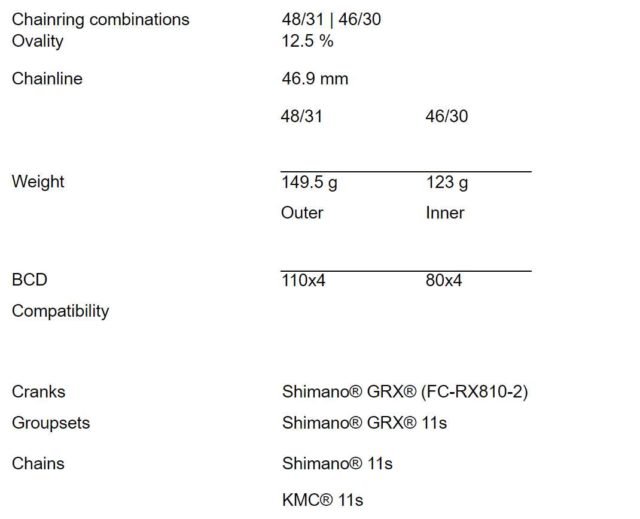 GRX-compatible Bolts
Sometimes less is more with gravel gearing and 1x cranksets definitely have some benefits over 2x combinations. To get more out of a 1x GRX® setup, add Q RINGS®. ROTOR has made this possible with a set of GRX-compatible stainless-steel bolts for Shimano® models FC-RX810 and FC-RX-600.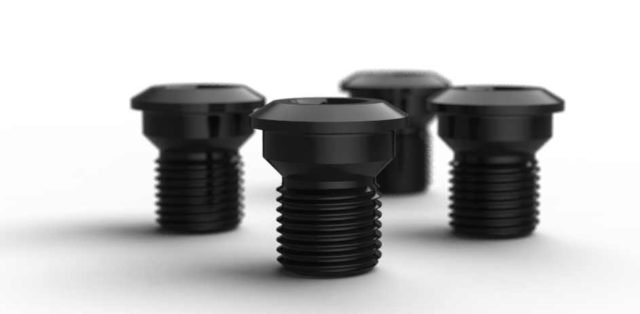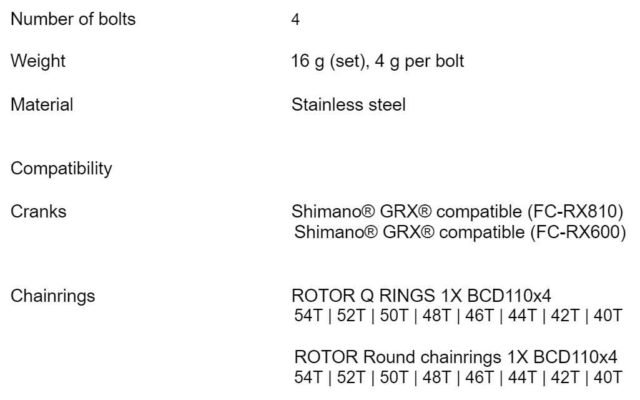 Pricing, availability, and more information available from Rotor Bike