"SILCA was founded in 1917 by Felice Sacchi just outside of Milan, Italy. The company innovated and grew quickly by innovating as the first company to put gauges on pumps, the first company to produce a true 'high-pressure' frame pump, the first to work with the revolutionary lightweight material plastic after the end of WWII. More recently, the company was first with a valve controlled CO2 inflator, and with some irony, the first to move away from plastics and back to wood handles.  Along the way, the company ideals became deeply rooted in a combination of durable materials, traditional craftsmanship, and innovation. It is no accident that so many of the SILCA pumps of the 1960's and 70's are still in use today, nor is it accidental that we continue to sell replacement parts for those very pumps." – Silca
Silca Moves to the USA
"By 2013, SILCA was the oldest company in the bicycle industry to have been continually owned by the same family. In August of 2013, Claudio Sacchi, grandson of Felice, sold the company to me, Joshua Poertner. For 14 years previously I was Technical Director at Zipp Speed Weaponry and have been a lifelong SILCA fan since buying my SILCA pump in 1990, a pump still in daily use today. Sadly, Claudio lost his battle with cancer shortly after selling the company, and while we miss him greatly, we are inspired to rebuild this iconic brand to be the industry leader in this category."

"In 2014, SILCA headquarters and manufacturing moved to Indianapolis, Indiana, USA where we still are today.  Here, we are rebuilding a once great icon into a new great icon.  We use the finest materials and craftsmanship achievable in our products.  Here in Indianapolis, we are surrounded by an amazing thing called the motorsports industry, which attracts some of the finest minds and manufacturing capabilities anywhere in the world. It is from those minds and often times that same equipment that SILCA parts are now born.  Each and every SILCA component is designed for beauty, function, strength, durability, and longevity before it is carefully produced by hand to the highest standards.  We take great pride in upholding the 101-year history of this brand."
Silca Sicuro Titanium Bottle Cage
Bottle cages lead a thankless life. They may be inanimate objects, but the duties they perform are among the most critical of all aboard one's bicycle. The pressure of carrying about a rider's hydration supply is tough enough for a bottle cage on a roadie ride, cruising relatively smooth pavement. Bottles cages not up to to the task of bumpy pavement or a pothole will see them launch their contents, bottles/bidons, depending on your chosen vernacular, into the air and onto the road. Therein lies two problems. You just waved bye-bye to your hydration supply and any fellow cyclists within the immediate vicinity, behind or to the side, are at risk of riding over your bottle(s) and potentially crashing. I've seen the bottle-eject-rider-crash scenario happen a couple of times during my 28 years of cycling. None of it has been pretty.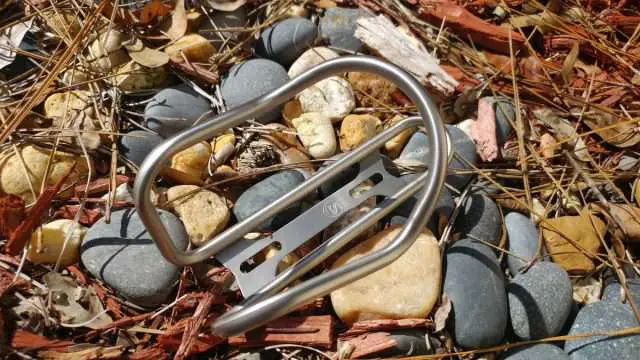 The genre of gravel cycling puts more demands upon a bicycle, including the humble bottle cage. Bumps are non-stop, potholes are aplenty and riding off-hand (aka one-handed), downing hydration requires a bottle cage to be tough, resilient and above all, never eject a bottle barring the absolute worst of environmental challenges. I hear you ask, why did riding one-handed get a mention? There have been times in the past when I've had to slam a bottle back into its cage, as both hands were needed on the handlebar/controls immediately, to avoid a potential crash. Now, this isn't an opportunity of hydration pack users to chime in and sing their virtues… I do use them from time to time but hopefully, you understand the point I'm trying to make. A bottle cage shouldn't be a dainty and fragile item.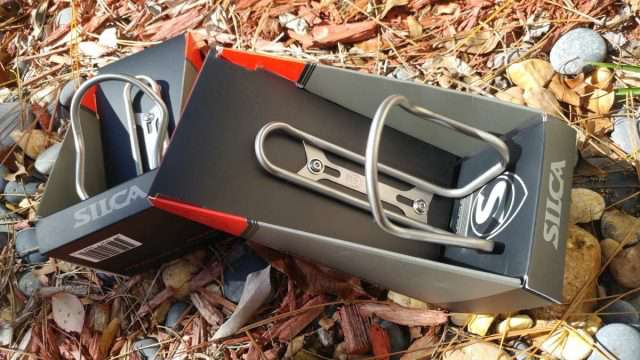 For these reasons and more, I've eschewed most weight weenie carbon fiber bottle cages, as many are simply not up to the task. Enter, the Titanium bottle cage. Sure, there are cheaper options constructed from Stainless Steel or Aluminium, but for the past 16 years, I've relied almost solely on the security of a certain well-known brand of Titanium bottle cage. Appearance-wise, Titanium bottle cages compliment just about every bike on the market, they are light, and generally, don't mark up your water bottles. Just like Stainless Steel and Aluminium bottle cages, you can bend them to ensure they maintain an even stronger grip on your bottles.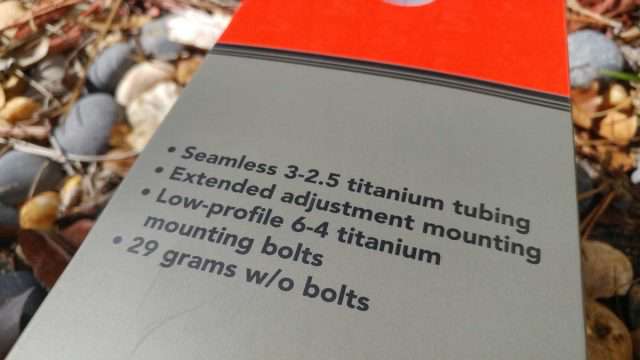 It is difficult to improve upon a simple design, but Silca has done that with their Sicuro Titanium bottle cages. The USA-made Sicuro cages feature a simple, pleasing design, with clean and attractive welds – if you pay attention to those sorts of things.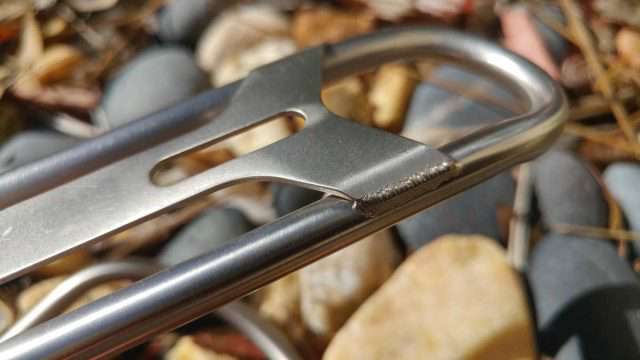 Adding to their functionality are elongated slots for mounting them to one's bike, versus a fixed hole for each bolt. Silca calls this feature "extended adjustment mounting". This simple but ingenious slot in the design cuts a few grams and allows a rider to position their cages perfectly to suit their needs.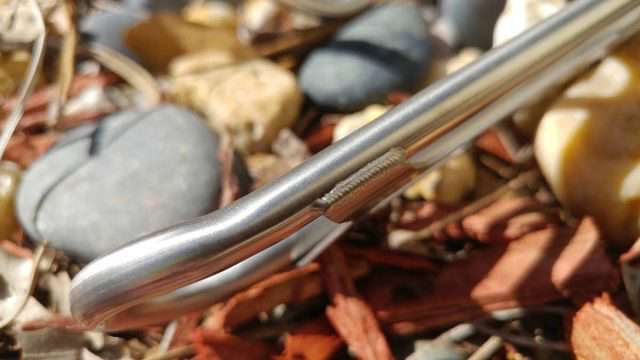 Need to carry bigger bottles? Shift them down low, keep the weight low. Need to shift them a little to facilitate a frame bag, adjust to your heart's content!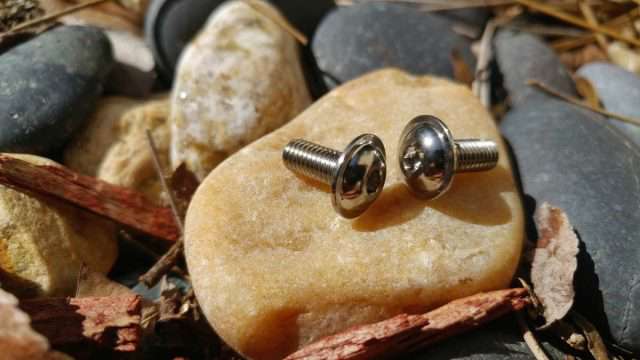 Complimenting the Sicuro bottle cages are a pair of 6/4 Titanium fixing bolts, a very thoughtful touch. What's the point of bolting a Titanium bottle cage to your bike if it isn't attached to the frame with Titanium bolts? Am I right?! I'm all about ditching the possibility of corrosion and rust on my bikes, and I fit Titanium bolts to all of my bicycles for that reason alone (and maybe the 60 grams I'll save on the overall bike replacing every bolt). Hat tip to Silca for including bolts but don't forget to apply Titanium anti-seize prep on those bolt threads.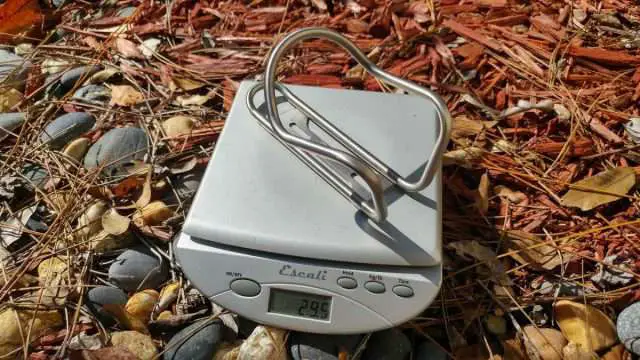 Now, it wouldn't be a proper review on the Gravel Cyclist website if I didn't pacify my inner weight weenie and throw the cages onto my trusty gram scale.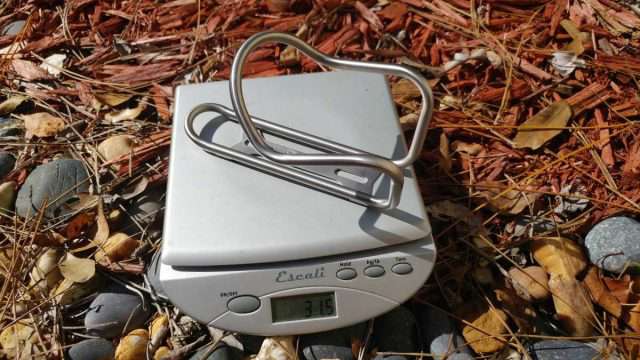 As the images above and below indicate, Silca is almost spot on with their weights; 29.5 and 31.5 grams respectively. A smidge over the marketed weight on both samples, but I can certainly cut some slack considering how well they perform, more on that further down.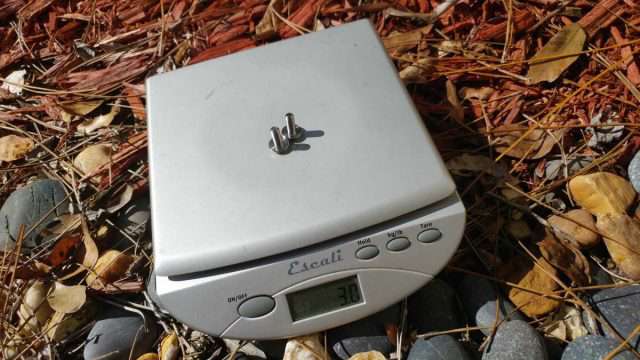 The Silca-supplied fixing bolts weigh about three grams a pair. The entire package of two Silca Sicuro Titanium bottle cages with four bolts will add about 67 grams to your bike.
They're light and look good, but do they perform?
For the past three months, I've been switching these cages between various personal and review bikes with two of my favorite water bottle combinations.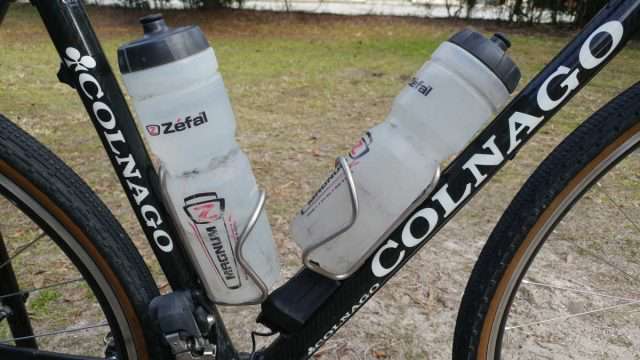 Above, the Zefal Magnum holds about 33 ounces of water, or about one litre if you prefer the metric system like me.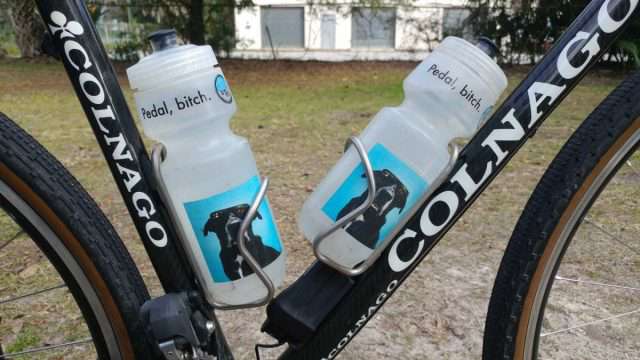 The other favorite, these "Pedal, Bitch" bottles, are sold by my good friends at Pro Cycle and Triathlon of Fairhope, Alabama. These bottles are of the standard size variety most people are familiar with, except with added inspiration to keep turning those pedals.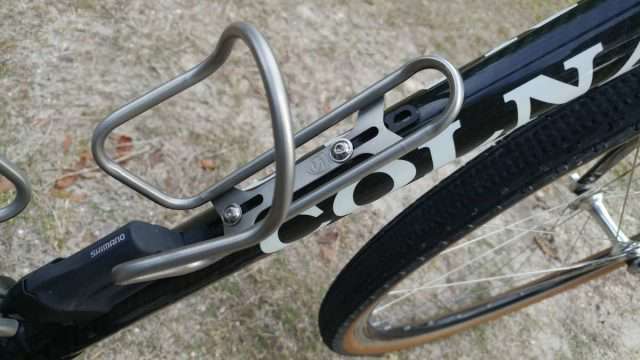 Regardless of the bottle chosen, the Silca Sicuro Titanium bottle cages have refused to throw, eject or toss my precious bottles from my bike(s), no matter the abuse I've thrown at them.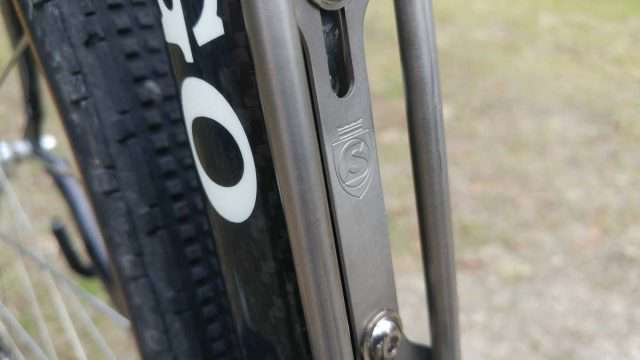 They've also endured dirt, grime, cow poo, horse poo, human sweat, human saliva (I try not to think about what slobber flies out my mouth/nose when I'm suffering) and more! But because of the tough and resilient nature of titanium, do you reckon I've scratched them up? Nah.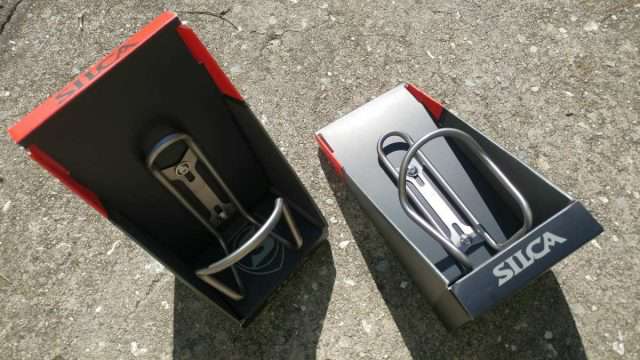 Priced at $US 70.00 to $US75.00 each with or without shipping, I think they are a bargain for what you're getting. Bomb-proof performance, classically good looks and a thoughtful design that suits any bicycle, gravel or otherwise – for a lifetime. Pundits will tell you that Stainless Steel or Aluminium cages are equally up to snuff, and sure, that might be the case, but I say, life's too short to skimp on everything.