"The all-new Rev Pro MIPS helmet is the perfect combination of lightweight ventilation, aero speed, all-day comfort and maximum safety."– Giant Bicycle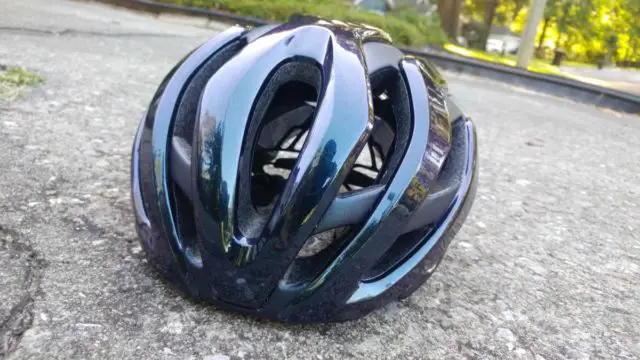 Features of the Giant Rev Pro MIPS helmet include an effective cooling system that is highlighted by the large center vents that allow good airflow through the helmet, and over your head. There are numerous vents (21 total, including the two center vents) which makes this helmet a great choice when riding in hot/humid conditions which are typical during our Florida summers. In addition to maximal airflow, this helmet is super comfortable and lightweight.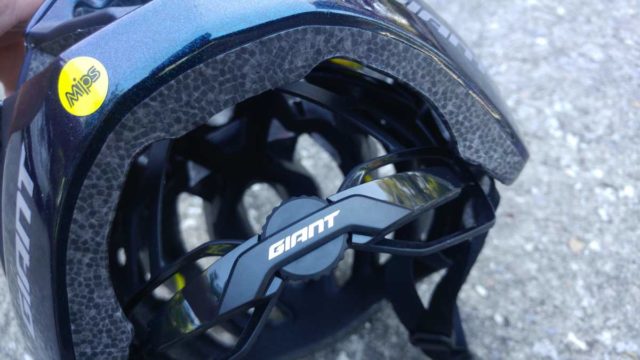 Giant's Cinch Pro retention system has three height settings and an easy-to-use adjustment dial to assist with getting that perfect fit (note: the Cinch Pro system is pony-tail friendly).  In addition, it comes outfitted with anti-microbial padding and a lightweight chinstrap.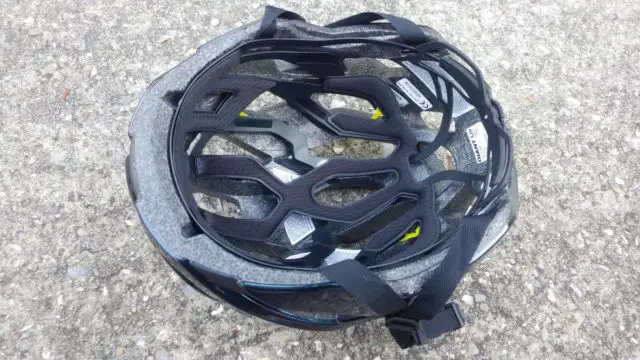 In regard to safety, according to Giant's web site, the "in-molded outer shell is combined with a secondary, submerged shell, and MIPS protection to provide maximum integrity and protection upon impact." EPS foam is used in the construction of the Rev Pro to improve energy dispersion in case of impact.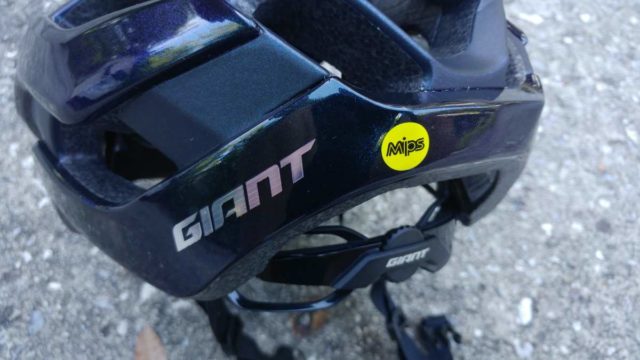 It's reassuring that the helmet you are wearing will offer great protection should anything go awry during your ride and you end up hitting the deck (which I did during one of my test rides, more on that later!).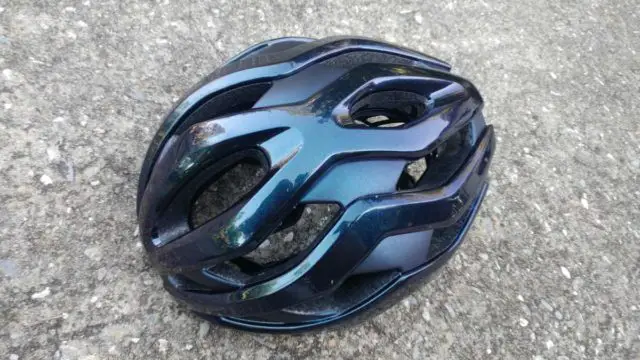 Test Rides
I received the Giant Rev Pro MIPS helmet in size Medium (55-59 cm), which weighs in at 286 grams. The color is an attractive dark blue (note, this color is not available to the public at this time).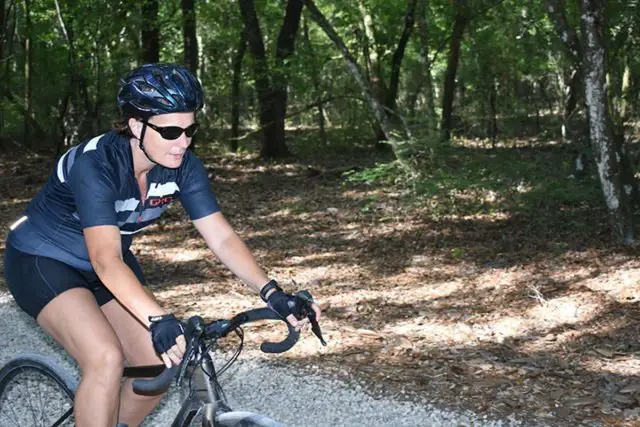 Now on to my experience testing out this helmet during several gravel rides and a mountain bike ride. I headed out to Andrews Wildlife Management Area for my first ride donning the Giant Rev Pro MIPS.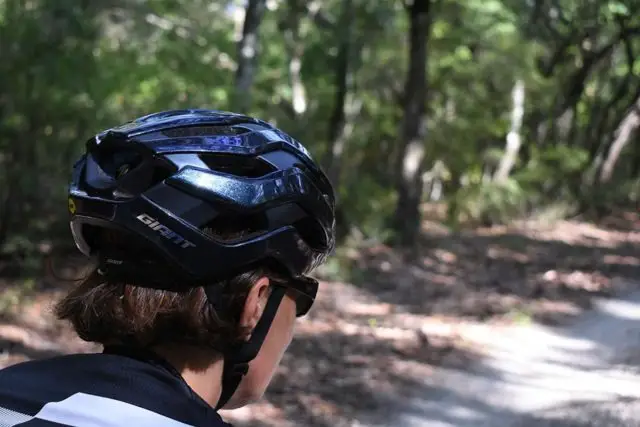 During the ride, I found the Giant Rev Pro MIPS helmet to be very comfortable as far as fit, and also the perfect helmet for riding in the heat and humidity of north-central Florida. The Cinch Pro retention system is easy to use and the chinstraps were soft and lightweight. The ventilation system did an excellent job of transferring heat away from my head.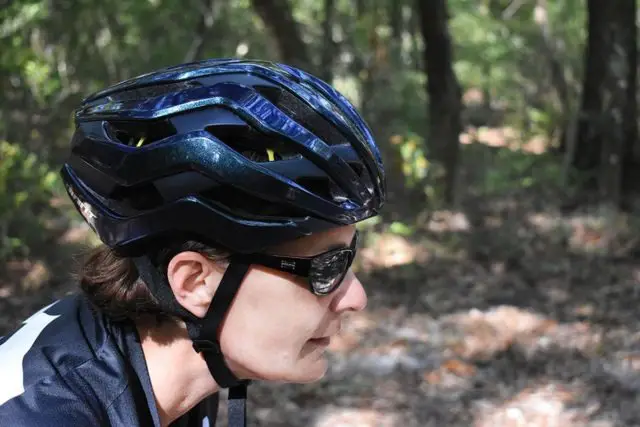 As a side note, I have always had issues finding a well-fitting comfortable helmet for my gravel rides in sunny Florida. At the end of my rides, I typically end up with an indentation in the middle of my forehead from the pressure of ill-fitting helmets. Now that is NOT an attractive look at the end of a hard ride! I experienced no such issues with this helmet, which was quite a pleasant surprise. In addition, it is an attractive helmet, it looks good both on and off the bike (well I don't really wear a helmet when driving but if I did, this would be my first choice!).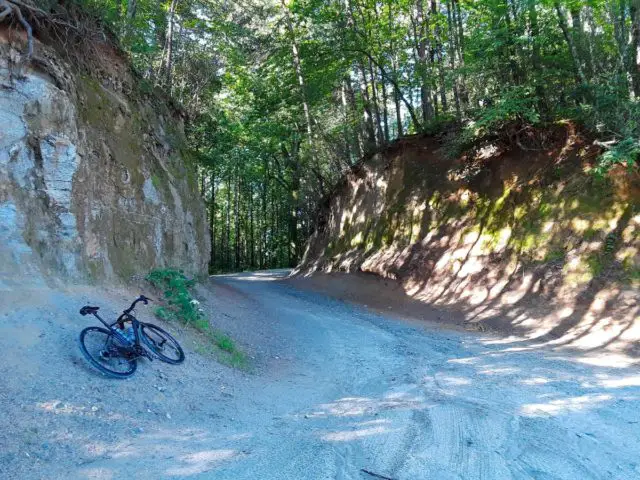 I also had the opportunity to wear this helmet during a ride in upstate South Carolina, on Horse Pasture Road in the Jocassee Gorges area. This is a challenging ride with plenty of elevation gain and amazing vistas all the way out to Jumping Off Rock Overlook. While working hard on the ascents and bombing down the descents on this gravel-covered road, I never once gave this helmet a thought. This says a lot when your equipment doesn't interfere with your riding experience.  Here again, the helmet really shined due to its top-notch comfort including fit and ventilation.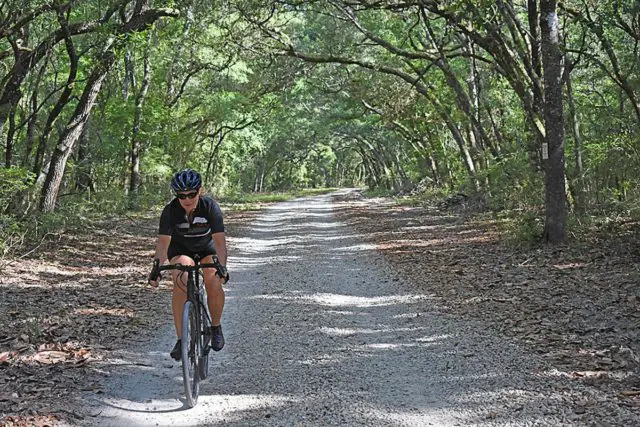 Most recently I headed out to our local mountain bike trails for 35 solo miles of good singletrack fun! Up to now, I have been very impressed with the high-quality construction and design of the Rev Pro MIPS Helmet, however, another aspect of this helmet was to be tested on this ride. Somehow (not sure how), a large chunk of wood came flying out of the ground after I rolled over an innocuous stick… which impacted my rear wheel and sent me airborne! I hit the deck hard including my neck/head area while still attached to my carbon hardtail. Luckily I was able to shake it off and came away with only leg bruising and a stiff neck. I felt quite fortunate and attribute this at least in part to the helmet which definitely provided plenty of protection that day!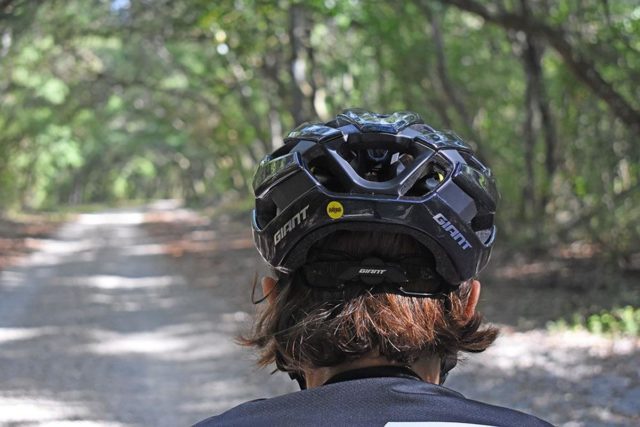 The Giant Rev Pro MIPS helmet comes in three sizes: S (51-55cm), M (55-59cm), L (59-63cm). Color options include standard black, matte black, matte yellow, and white. It is a reasonably priced pro-level helmet that provides excellent ventilation and all-day comfort along with the reassurance of the MIPS system. This helmet has an MSRP of $US 250.