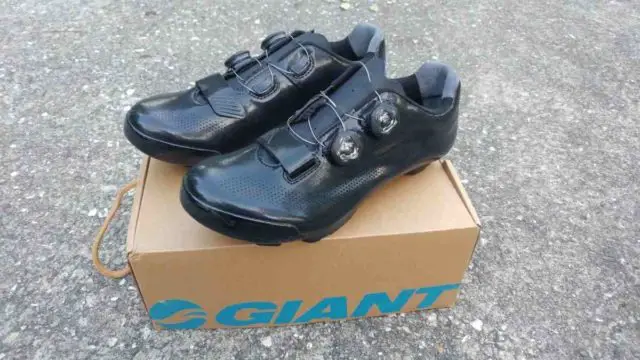 It is no surprise that Giant Bicycle is recognized as the largest bicycle manufacturer in the world. Their bikes can be seen everywhere in over 50 countries and 12,000 retail stores, but they started from humble beginnings. Here's a little company history courtesy of that great online resource, Wikipedia.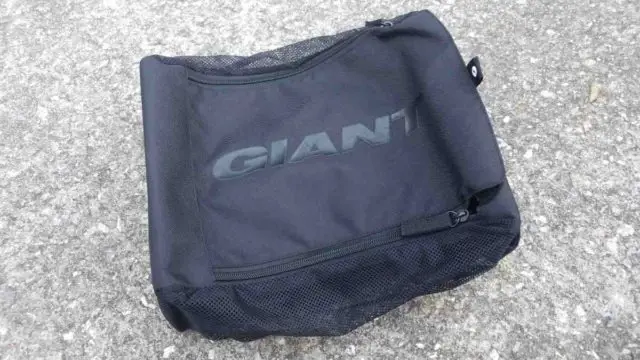 "Giant was established in 1972 in Dajia, Taichung County in the nation of Taiwan (now part of Taichung City), by King Liu and several friends. A major breakthrough came in 1977 when Giant's chief executive, Tony Lo, negotiated a deal with Schwinn to begin manufacturing bikes as an OEM, manufacturing bicycles to be sold exclusively under other brand names as a private label. As bike sales increased in the U.S., and after workers at the Schwinn plant in Chicago went on strike in 1980, Giant became a key supplier, making more than two-thirds of Schwinn bikes by the mid-1980s, representing 75% of Giant's sales. "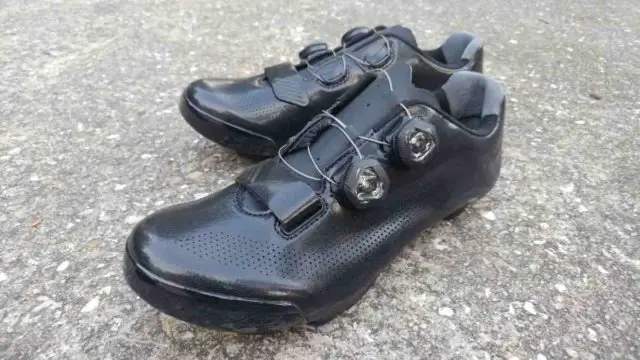 Giant Charge Pro Gravel / Cyclocross / Mountain Bike Shoe Review
A little known fact; in addition to a huge range of bicycles, gravelly or otherwise, Giant produces a huge range of accessories, along with clothing and shoes. Sitting atop Giant's range of shoes is the Charge Pro model, designed for high-performance cycling. Intended as a mountain bike shoe, we all know those are the perfect shoe for gravel cycling. You don't need to be a gravel racer to appreciate the Charge Pro, but if a lightweight shoe, designed to handle abuse and efficiently transfer your power to the pedals and into the drivetrain sounds appealing, this could be a shoe for you.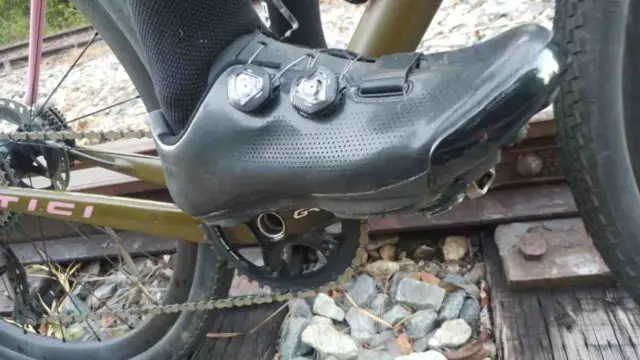 "OWN THE FIELD. Maximize your efforts as you drop the hammer. Power up the steepest, most technical climbs. Maintain stability and control as you unclip to cross a sketchy obstacle. Featuring a rubber-protected, 100% carbon, dual ExoBeam outsole combined with an all-new internal ExoWrap with dedicated BOA, the Charge Pro mountain bike shoe delivers the pinnacle of lightweight XC, CX and gravel performance."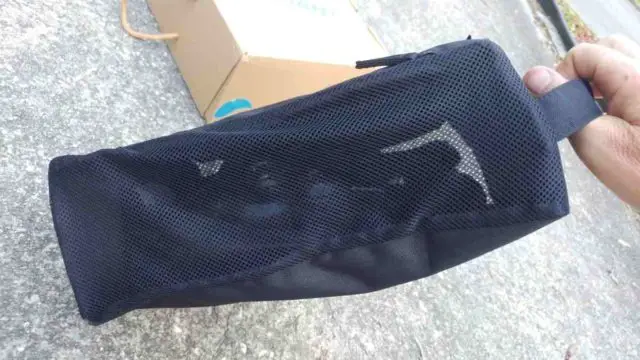 The Giant Charge Pro shoe is offered in European sizes 40 to 48, with half sizes between 41.5 and 45.5, and two colours; Black and Blue. Fashionistas around the world may appreciate the blue livery but I chose black. The wannabe fashionista writing this article figured black shoes, albeit with a nice semi-gloss finish, may match well to most of my kits. That finish is part of the shoe's water-resistant upper, so barring a complete water immersion, your feet stand a reasonable chance of staying dry during sludgy creek crossings and so on.
A Ton of Tech Features
A 100% long-fiber carbon ExoBeam plate featuring a full rubber covered dual-beam design, offers secure mid-foot contact on the pedal while un-clipped, without sacrificing torsional flexibility, stiffness, or power transfer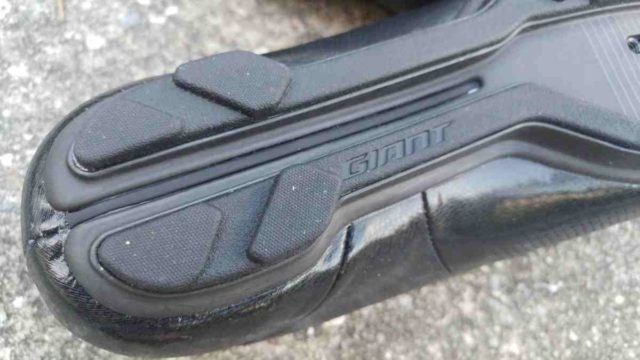 The dual-beam design utilizes clever advances in composites to focus material that is stiffer towards the front of the shoe, the area where most of a rider's power goes to the pedals. The rubber-protected outsole could be handy for off-the-bike activities… more about that below.
Reinforced high-density, water-resistant PU upper with laser-cut micro-perforations combines optimal support with extremely low weight while providing optimal ventilation and promoting a balanced foot climate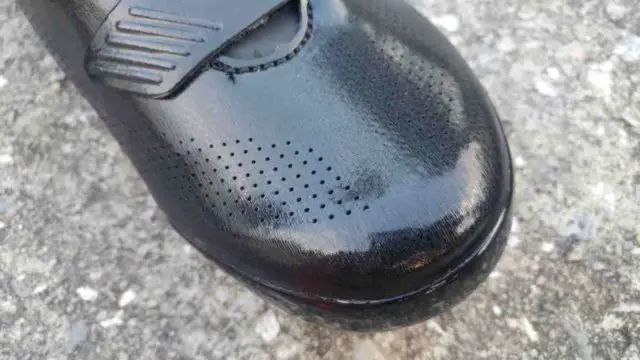 Unique fully internal, direct pull ExoWrap with dedicated Boa® IP1 dial produces a 360° foot enclosure for customizable arch fit and support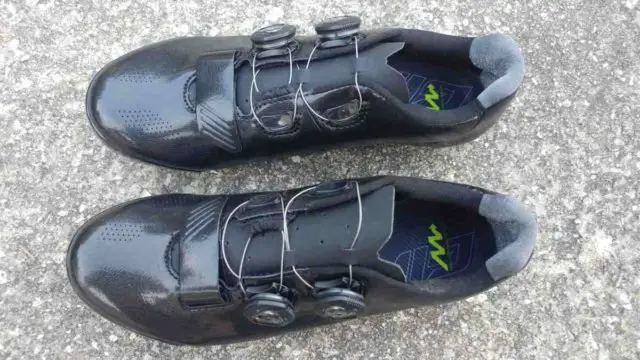 In a nutshell, the ExoWrap feature is designed to enhance comfort and pedaling efficiency.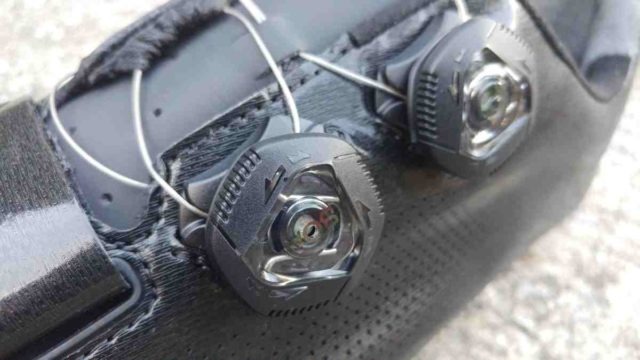 For some riders, BOA dials are not ideal, but in my experience, they are easy to operate and make for quick adjustments on the fly. During my time in the BOA phase of shoe evolution, I've broken one boa string, across some four pairs of road and MTB shoes. They're quite resilient.
Exclusive Slip-Last construction allows the forefoot to be stiff while enabling torsional ration of the rear and midfoot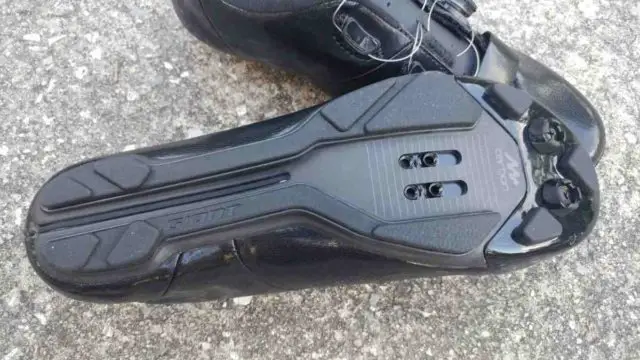 The rear and middle of the foot don't need super-stiff support, and this is where the Charge Pro can flex for comfort. A shoe that is too stiff is akin to riding a plank, and on the dirty road less traveled, this translates to fatigue.
Reversed forefoot strap ensures maximum comfort and a secure fit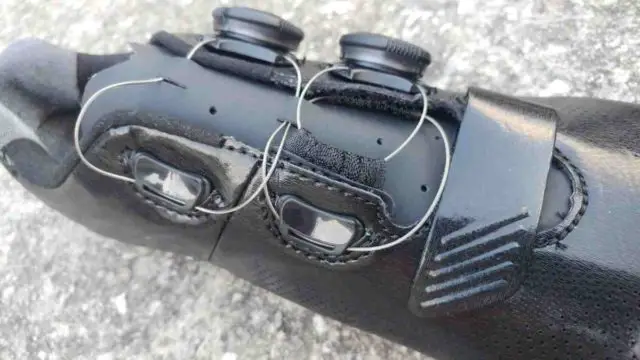 Ultra grippy SharkSkin heel liner gives a secure, slip-free fit even under the harshest conditions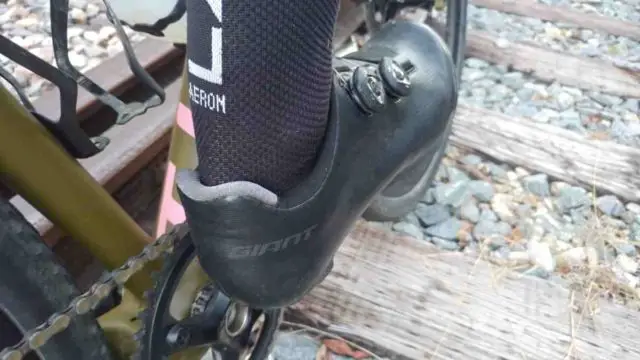 Molded TPU toe guard protects forefoot and features double secure cleat inserts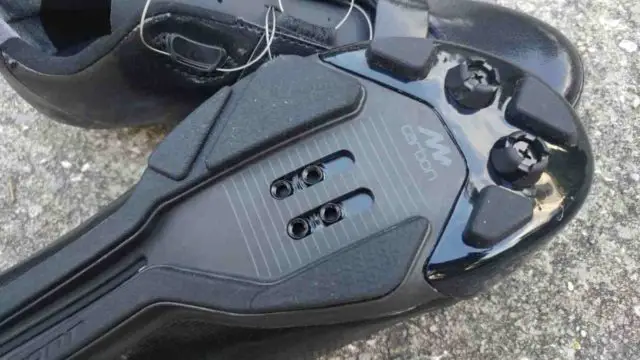 Above, a standard two-hole cleat connection with two possible mounting points, and plenty of fore and aft adjustment. There's also a provision for toe spikes. The Charge Pro shoes also feature rubber from front to back, designed to aid with traction when the pedal is unclipped.
Removable sock liner with tuneable arch support and TransTextura Plus™ antimicrobial layer promotes a balanced foot climate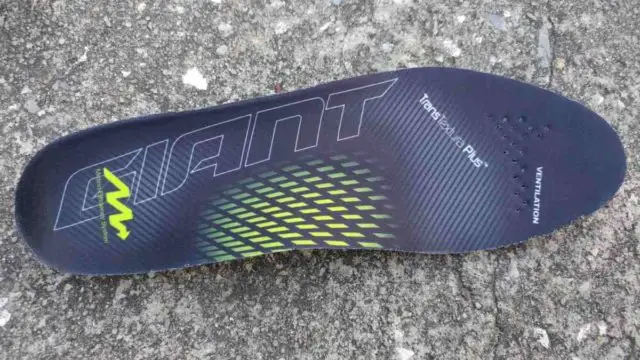 Above, the removable sock liner aka shoe insoles. Because my tootsies have high arches, I eschewed this item during the review and stuck with my own insoles. That is in no way a negative, the stock insoles may work well for you.
Weighing Them Up
Giant claims a weight of 338 grams for a size 45 Charge Pro shoe. To test this claim, onto the gram scales they go!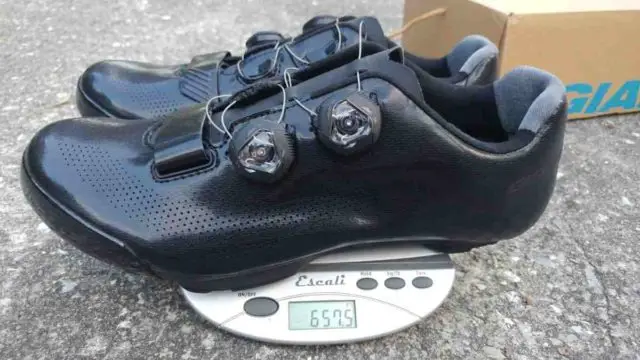 Simple math tells us if we divide two, our size 43 review shoes weigh approximately 328 grams each. Sure, I could weigh each individually, but considering I ride with two shoes, it's a moot point. Based on Giant's weight for a size 45 shoe, you can rest assured they aren't telling fibs, the Charge Pro shoes are spot-on for weight.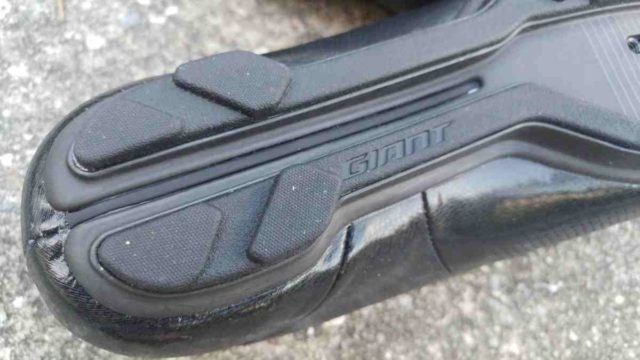 Wearing and Riding the Giant Charge Pro Shoes
Plenty of high-end cycling shoes are all about mega-stiff soles. That's fine for roadie-oriented cycling, but on the gravelly road less traveled, that doesn't work so well. Hike-a-bike is a regular occurrence for those types who dig exploring, and honestly, who wants to ride around in a shoe that is overly stiff, potentially creating hot spots and general discomfort? Not me.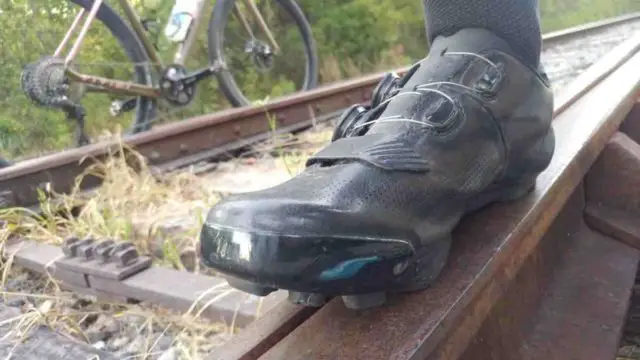 All of my off-the-bike testing has proven the Charge Pro's have excellent walkability characteristics, whether that be tromping about in the woods, or scaling a gnarly gravel road because you have insufficient gearing. Grippy they are, ably assisted by the rubber protected outsole, a rare feature in a high-end shoe mostly designed for racing. There is no slipping on rocks and other carry on to worry about.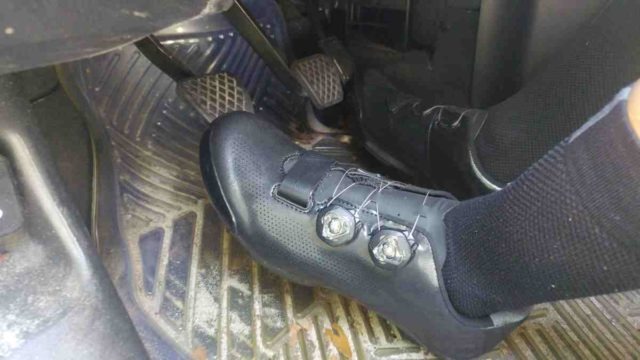 Because I like to expand the scope of my real-world testing, that includes my sometimes lazy habit of leaving my shoes on, should I have driven to a ride. Thus, I'll leave the shoes on driving home, and that may include a visit to the grocery store for snacks. The Charge Pro's rate well for walking about in the grocery store, and driving a third pedal vehicle… aka one with a manual transmission… aka a dying art form… aka vehicle manufacturers are ditching stick shift and that sucks. Long live the manual transmission!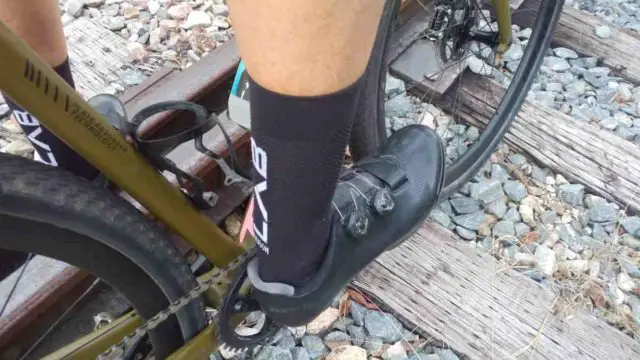 Receiving a pair of shoes for review is just like receiving them from mail-order; you hope to eff they'll fit right based on the size chart relative to a real-world size chart. One manufacturer's size 43 may end up being a size 42.5, which can upset the applecart. However, I was chuffed that the Giant Charge Pro's shoe fit was perfect. For the record, I wear size 42.5 in Sidi, and now, size 43 in Giant.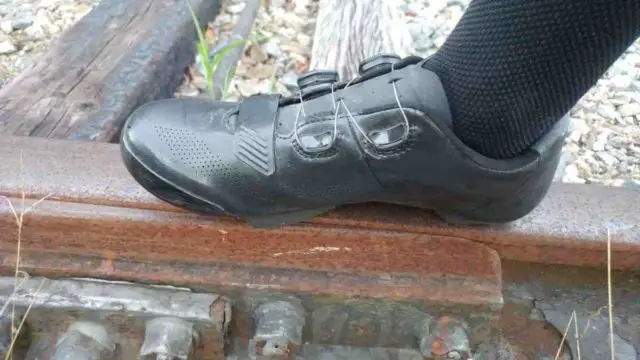 The SharkSkin heel liner negated the threat of heel slip and general wiggling about. Modern shoes are so much better than the bollocks we were riding some 10 or 20 years ago! I'm certain the SharkSkin liner is a manufactured liner with a clever name for marketing purposes. Hopefully, no dead or living sharks were skinned for the construction of these shoes!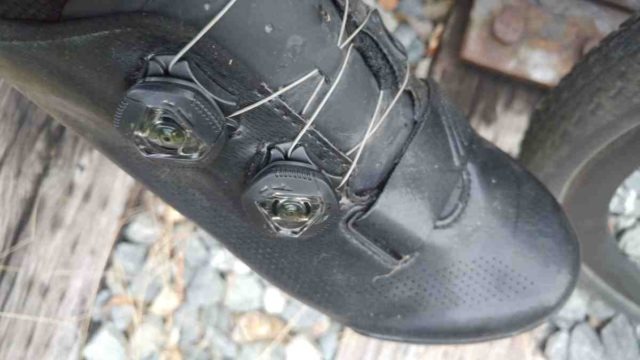 BOA dial anything shoes are amazing. Laces may be traditional but the speed, ease of use and security of the speedy BOA dial is hard to pass by. The extra-value strap in front of the BOA's adds a wee bit more retentive peace of mind.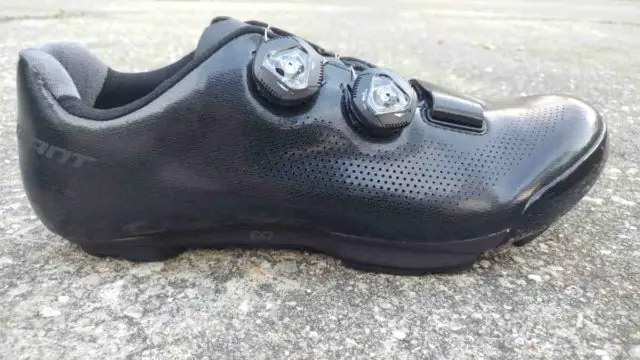 These BOA dials are grippy with wet fingers, a worthy attribute if you ride in good and bad weather. I fiddle with my shoes at least once or twice during the average ride, to accommodate weather, foot feel and so on. Sometimes you need a little less tension when conditions are warm, and sometimes a little more, like when your mates are trying to jump you for some bogus county sign sprint.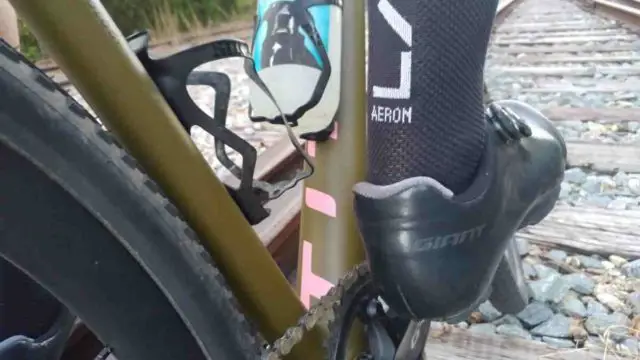 My perception of the Giant Charge Pro sole is one of stiffness, but with enough give / compliance (the most overused word in cycling journalism) / pliability (my preferred word), particularly in the middle of the sole to be comfortable. I didn't roll these shoes for eight hours at a time, but six-hour jaunts wielded no issues for my feet. No sore spots, no hot spots. The sole with its rubber protection has a two-fold function. In addition to excellent walkability as I mentioned earlier, the shoes glide nicely into the pedals. The rubberized protection effectively guide the shoe into the pedal beneath the ball of one's foot. This doesn't sound like a big deal, but in the past, I've found myself cursing in trying or muddy conditions, especially when my f'n shoes just don't seem to find the pedals, let alone engage them!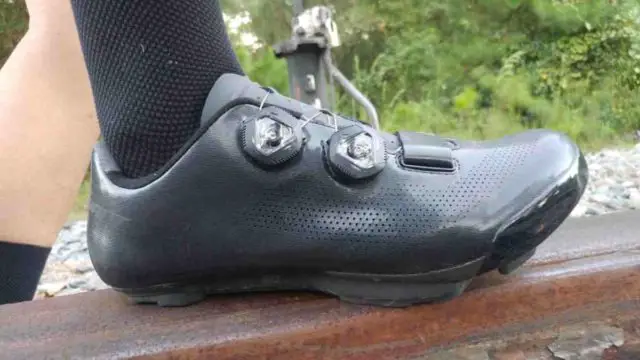 I didn't mud test these shoes (I really hate doing that), but historically, any shoe with a good amount of space surrounding an SPD type cleat works well in mud. That said, the Charge Pro's have held up well over my lengthy review period, which has been some nine months in length. This isn't some horse and pony show riding around the Walmart parking lot and calling it a review.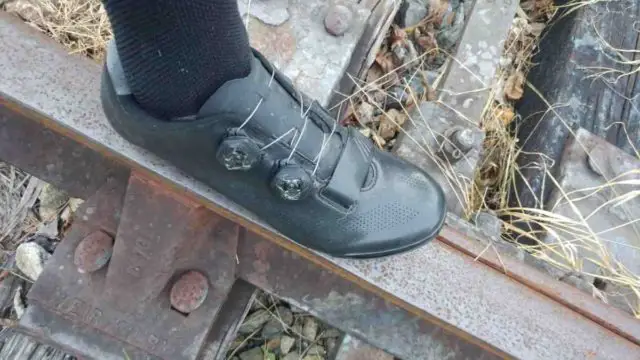 The last thing on my mind during a ride or race is my shoes. Provided I haven't left them at home, I slide them on, lock them down and go ride. Giant's Charge Pro shoes win on all counts here, and in a sea of black shoes (most black shoes are B-O-R-I-N-G), these are among the sharpest going with their stylish looks, and semi-gloss finish. A wipe-off with a moist cloth invigorates their finish nicely and returns them to looking fabulous once again.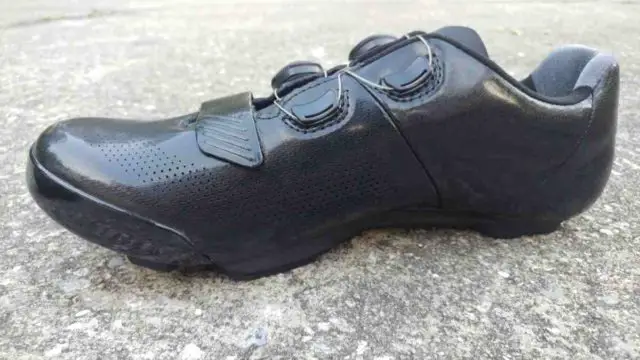 Giant's Charge Pro shoe is not cheap at $US 385.00. However, if they wear as well as they have over a period of nine months, I reckon you'll safely draw three to five years of hard use out of them. They also double up well on a mountain bike, and if you roadie ride, you could totally rock these shoes without anyone being none the wiser… until you look svelte at the convenience store, whilst everyone else is clomping about looking like penguins with roadie cleats.