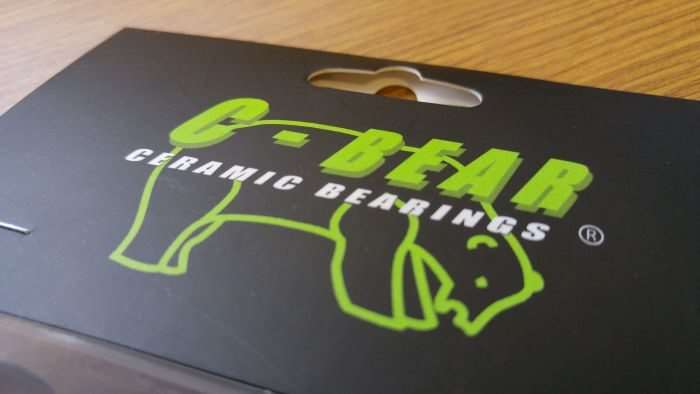 The bottom bracket is the most overlooked and abused item on a bicycle. Dirt, crud, water and mud, the elements throw everything at this component. Yet, it performs arguably the most important task on a bicycle, interfacing the crankset to the frame, which in conjunction with the pedals, is how a rider's power is transmitted.
Over the years, bottom bracket design has changed considerably. Up until last the decade, the accepted norm was a fully contained unit that featured its own axle and bearing set. Once the bottom bracket had been installed into the frame, one's crankset would mount to the appropriate side of the bottom bracket axle. Then, tighten down the fixing bolts, job done.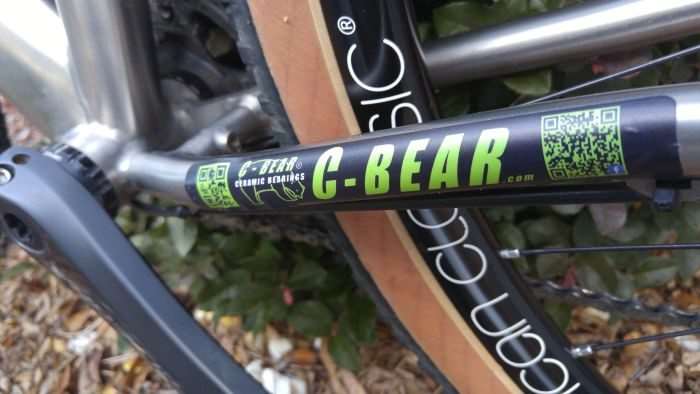 Then along came the external cup bearing design, which relied on a crankset that featured its own integrated axle. This simplified things in terms of the crankset installation and provided an extra measure of stiffness, something that wasn't always prevalent with some of the lighter square taper bottom bracket designs.
Following the external cup bearing design, came press-fit bottom brackets. Rather than threading cups into the frame, the bearings were pressed directly the frame. Accompanying this idea was a plethora of different standards relating to bearing size, crank axle size, etc; BB30, PF30, BB90, BBRight, BB386EVO, just to name a few.
Many of these bottom brackets require spacers and adapters, the source of many click, tick and creaking sounds. An aggravating problem to say the least, especially for those within earshot of the offending bottom bracket!
C-Bear Ceramic Bearing Bottom Brackets
This is where C-Bear ceramic bearing bottom brackets come into the picture. Bart Schouten, founder of C-Bear had three simple requirements for a bottom bracket:
Less friction, a guarantee for speed and performance.
Reasonable lifespan.
Affordable pricing.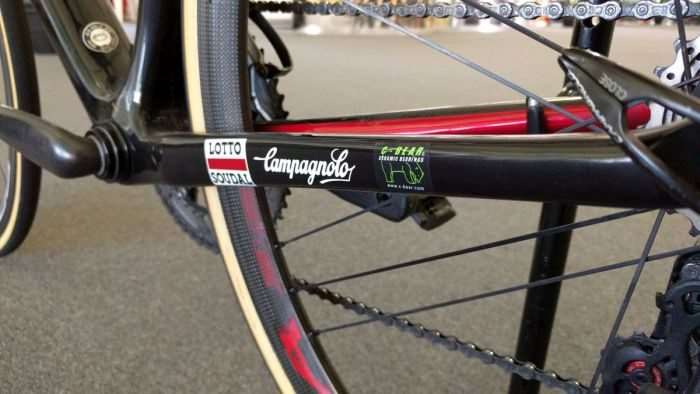 For those who pay attention to the tech side of bicycles and professional road racing, the name C-Bear may ring a bell. They have been the bottom bracket supplier to WorldTour team, Lotto Soudal for several years. If their product is good enough for the likes of Adam Hansen (that's his bike pictured above) or Andre Greipel, they are probably good enough for you!
KISS (Keep it Simple and Straight forward)
Company founder, Bart Schouten wanted to eliminate unnecessary loose parts such as spacers, wave rings and adapters – all sources of excessive noise – and for the press-fit standards, no Loctite of bearings – just proper fit and press-in.
Without excess parts, there is no worry about which parts are installed in what sequence. Simple.
Just install and ride sans play, creaking or Loctite. Straight forward.
C-Bear stands by all of their products with a two-year warranty.
Pick your Bottom Bracket
With so many bottom bracket standards, choosing the right one can be a little daunting. C-Bear have simplified that task with their "Bottom Bracket Easy Finder".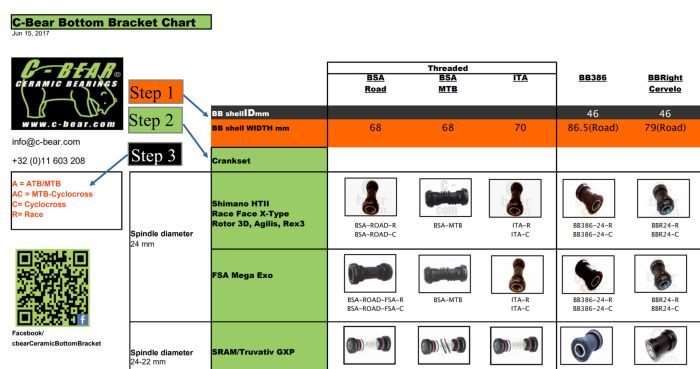 At the time, I was reviewing the Lynskey GR250 titanium gravel bike, which features a 68mm BSA road width bottom bracket shell. Following the chart for my example was a simple process:
Identify 68mm bottom bracket shell.
Identify Crankset – Shimano Ultegra 6800 series (aka Hollowtech II standard), with a 24mm axle / spindle diameter.
Intended use – I chose C for Cyclocross. Cyclocross involves mud and muck, similar to what we can see on gravel roads.
Part number BB-BSA-Road-C is what was required.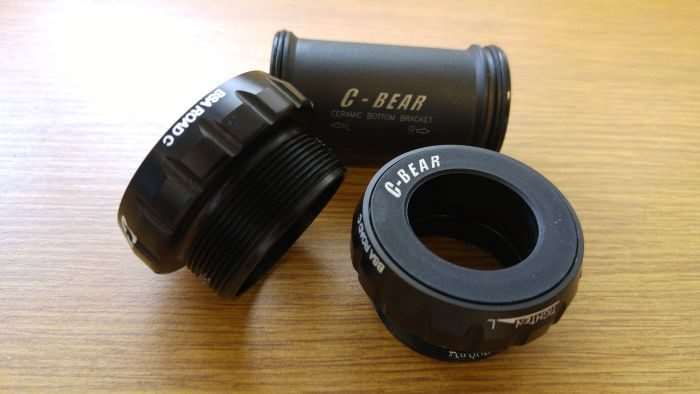 Less than a week later, this tidy looking C-Bear bottom bracket unit arrived in the mail from Belgium. Perfectly machined cups, ceramic bearings and in a color that compliments just about every frame – black.
Bottom Bracket Installation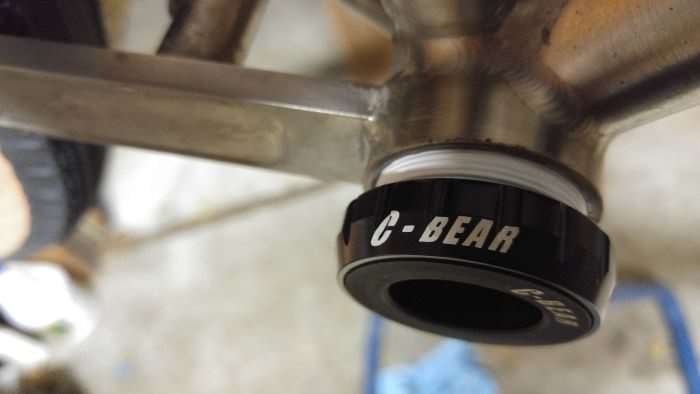 The installation of the C-Bear ceramic bearing bottom bracket couldn't have been easier.
Apply appropriate grease to the threads of the bottom bracket shell.
(optional) Apply a thin layer of Teflon tape to the cup threads of the bottom bracket.
Install using the Park Tools BBT-9 – or compatible tool for your installation.
Install crankset, go ride.
Four Months of Hard Use
I took ownership of the C-Bear ceramic bearing bottom bracket early in February 2017. Since that time, the bottom bracket has seen the following:
Many miles / kilometres of gravel riding, installed onto the Lynskey GR250 review bike.
Middle Georgia Epic – February 18, 2017. A race that ultimately featured rain and the renown wet clay roads of Georgia.
Land Run 100 – March 11, 2017. Held in Stillwater, Oklahoma, this race has a reputation for bad weather. It didn't disappoint in 2017. Plenty of rain, cold and sticky clay mud.
June 23, 2017 – The bottom bracket was transferred onto the latest review bike from Lynskey Performance, the PRO GR 6/4 titanium gravel bike.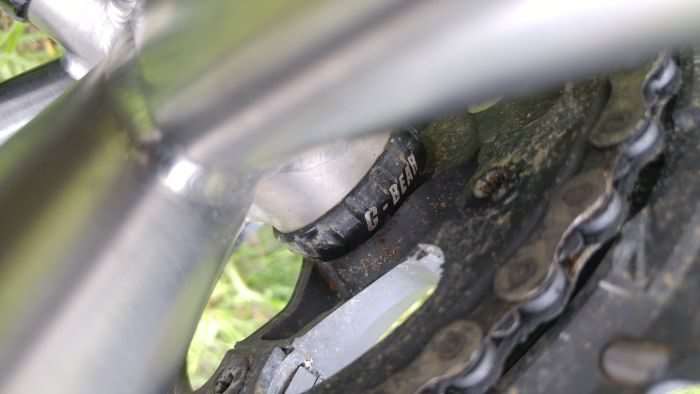 The muddy conditions of the Georgia and Oklahoma races are enough to destroy or damage the equipment of most mortal bikes. But the  C-Bear bottom bracket continues to perform flawlessly. During a recent inspection of the bottom bracket, one where I carefully opened the bearing seals using a diminutive flat blade screwdriver, I was pleased to see grease was still present – and no water had gotten inside.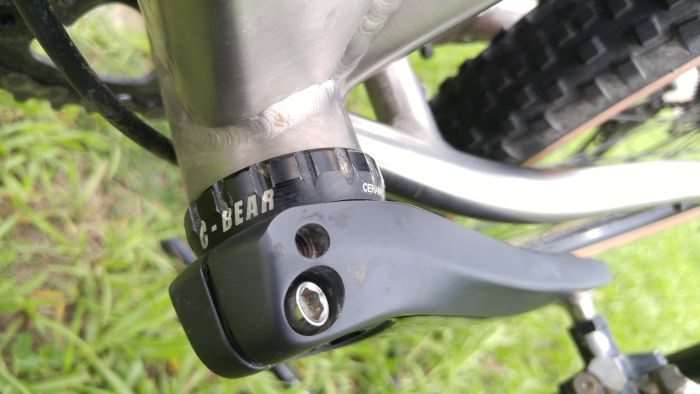 Additionally, the C-Bear bottom bracket remains noise free – "silent speed performance" as touted by the company.
Brilliant! You cannot ask for better than that.
Summary
Durability and noise free performance have been the hallmarks of the C-Bear ceramic bearing bottom bracket since I installed it in early February of 2017. If you're looking for a bottom bracket that will:
Stand up to the rigors of gravel riding and racing, in all conditions.
Can be installed and forgotten about, sans creaks and groans.
Then look no further than the C-Bear range of ceramic bearing bottom brackets.There's a reason why C-Bear products adorn the WorldTour bikes of Lotto Soudal.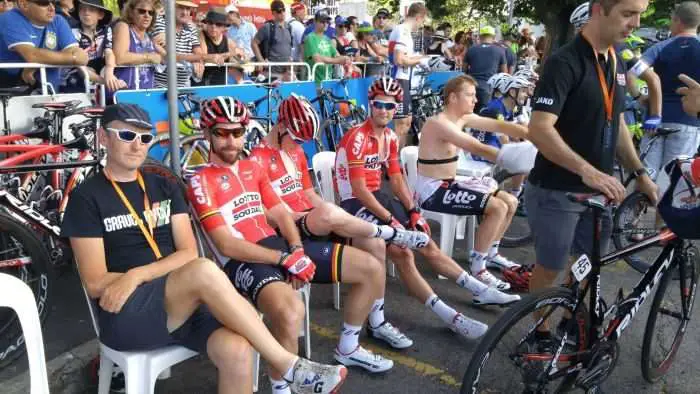 Well priced, durable and with low friction, C-Bear ceramic bearing bottom brackets are guaranteed performers available for just about every bottom bracket standard in existence today.
Prices vary on the model chosen, but on average, prices range from €98,00 to €119,00.
C-Bear offers world wide shipping on all of their products.