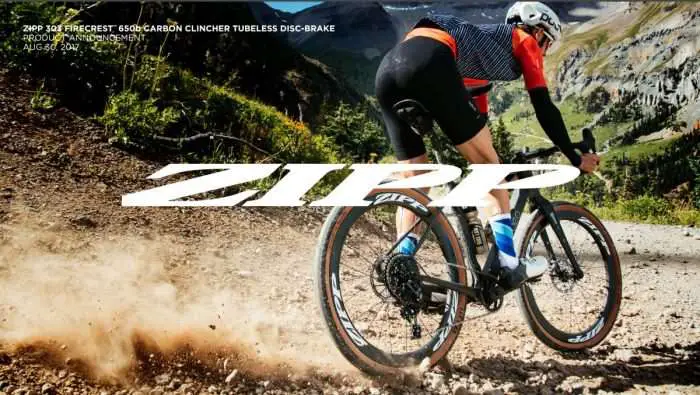 Introducing the Zipp 303 Firecrest® 650b Carbon Clincher Tubeless Disc-Brake
The definition of what's considered "road cycling" has evolved to include gravel and dirt roads in addition to pavement. At the same time, bikes are evolving to meet the fit requirements of smaller riders. Meeting these two distinct needs was the driving force behind the new Zipp 303 Firecrest 650b Carbon Clincher Tubeless Disc-brake wheelset.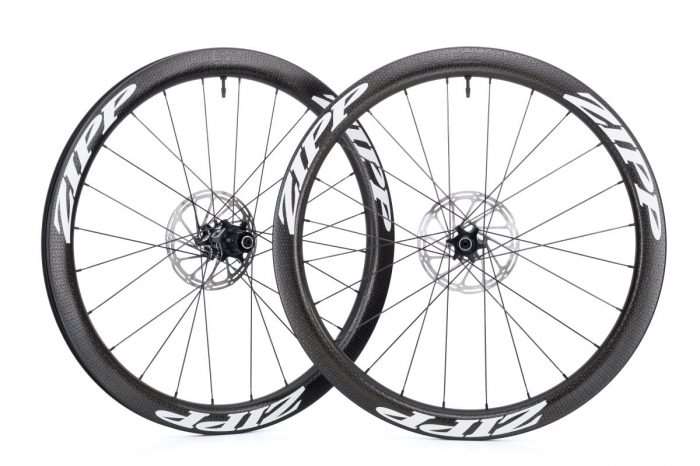 This new wheelset shares the same proven innovations as the full line of Carbon Clincher Tubeless Disc-brake wheels. The difference is size. A 650b wheel has a 584mm bead seat diameter rim vs. the 622mm diameter of a standard 700c road rim.
For many, the 303 Firecrest 650b Carbon Clincher Tubeless Disc-brake wheelset is an ideal choice when the pavement ends. The smaller rim size provides room within frames and forks for larger tires that deliver increased comfort, compliance, and cornering performance. With more tire between the rim and the ground, the overall wheel diameter including the tire is similar to a standard 700c wheel and road tire combination.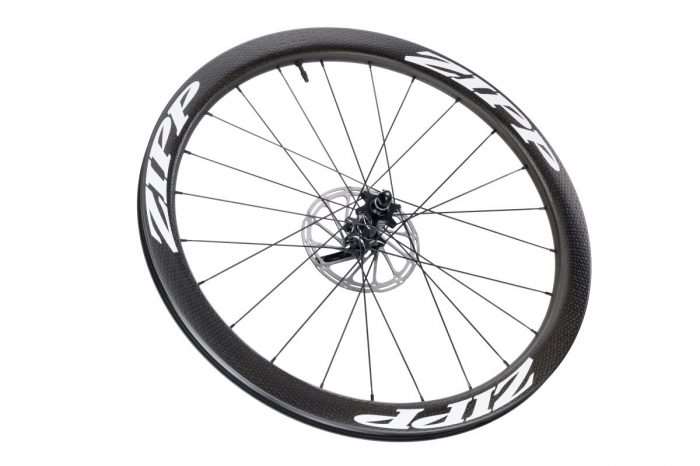 Back on the pavement, the 650b is a better fitting wheel for smaller athletes riding compatible frames. For too long, many smaller cyclists have trained and raced on standard 700c wheels, losing out on the advantages of a proper fitting wheel such as improved handling and the elimination of front wheel toe overlap.
Zipp's updated 650b rims have an internal width of 21mm. The 303's 45mm rim depth is an ideal option for every terrain or road surface. Designed to be tubeless compatible, this setup option allows you to run lower tire pressure for increased comfort and cornering grip along with a reduced chance of pinch flats. For added security, the rim bed features internal ridges to lock the tire's bead in place, even when ridden at lower tire pressures.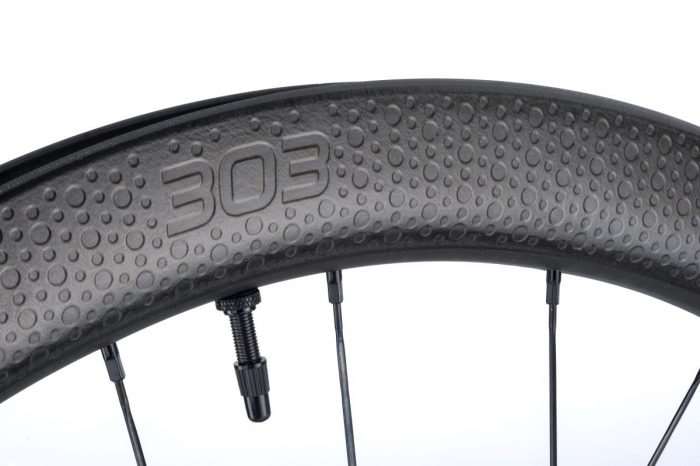 A new carbon fiber layup keeps weight low while maintaining the Firecrest Carbon Clincher's proven durability. To maximize aero benefit, Zipp's ABLC dimples extend all the way to the outer edge of the rim. The robust 77D/177D hubset, paired with 24 Sapim® CX-Ray spokes front and rear, keeps the wheels stiff and responsive. To ensure compatibility with any bike, our versatile 77D/177D hubs come with swappable end caps to work with QR's and thru-axles, including 12x100mm and 15x100mm front thruaxles as well as 12x142mm rear thru-axles. The 177D rear hub is also XDR driver body compatible for use with SRAM 10-42 cassettes.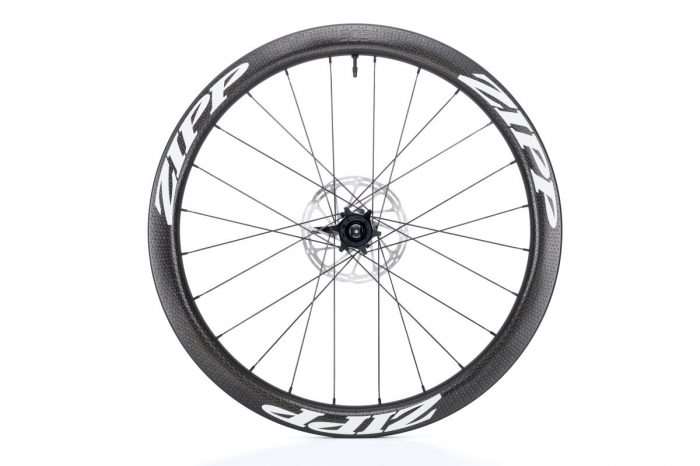 With the introduction of the 650b, the Zipp 303 Firecrest—now more than ever—is a wheel without limits.
Each Wheel Includes:
Zipp Tangente Quick Release Skewer.
Zipp Tubeless valve – factory installed.
Tubeless rim tape – factory installed.
Valve core removal tool.
Zipp 77D/177D thru-axle caps to fit 12×100, 15×100 and 12×142 dropouts.
Freehub body spacer – 11 to 10 speed.
SRAM® XDR driver body for 177D available separately.
303 FIRECREST 650B Carbon Clincher Tubeless Disc-Brake
1,595g wheelset total weight.
735g front weight.
860g rear weight.
45mm rim depth.
28.9mm max width.
21mm internal width.
24 front spoke count.
24 rear spoke count.
Sapim® secure-lock nipples.
Sapim® CX-Ray® spokes.
77D/177D hubset.
MSRP:
Front wheel: $1,150, €1,200, £1,015
Rear wheel: $1,350, €1,400, £1,185
RETAIL AVAILABILITY: October 2017