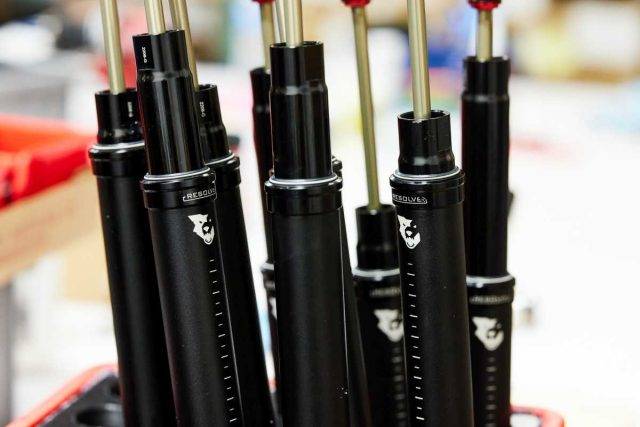 "The new Wolf Tooth Resolve Dropper Post uses a first-of-its-kind self-bleeding cartridge. This means that any air that gets into the fluid chamber is automatically purged with every up/down motion. It also means that the Resolve Dropper Post never sags and there is no need for manual reset. The new patented dropper post technology and design eliminate the need to replace and buy multiple expensive cartridges during the lifetime of the dropper post." – Wolf Tooth Components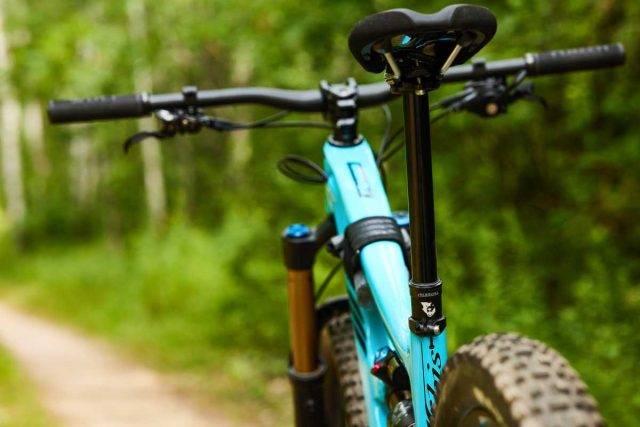 "The Resolve Dropper Post has the shortest stack height of any dropper post at 32mm and has a short insertion length. These two features allow the Resolve Dropper Post to fit longer travel on more bikes, including smaller frame sizes, frames with curved seat tubes, and frames with bottle bosses on the seat tube. The Resolve Dropper Post is also one of the lightest dropper posts on the market when looking at grams per millimeter of travel. It's lightweight, keeps a low profile, and is compatible with round or oval saddle rails."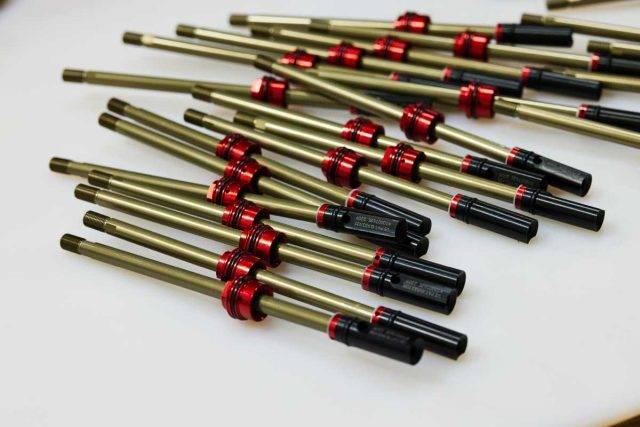 "It is available in 30.9 and 31.6mm diameters, with travel options of 125, 160, and 200mm. Another unique feature of Resolve Dropper Post is adjustable travel via 5mm spacers. Dropper posts purchased on WolfToothComponents.com have the option of adding up to seven spacers and these will be built to order. Add two spacers to a 200mm travel dropper post to reduce travel to 190mm, add four spacers to a 160mm travel dropper post to reduce travel to 140mm, and so on. Spacer kits and service videos are also available to guide travel adjustment at home."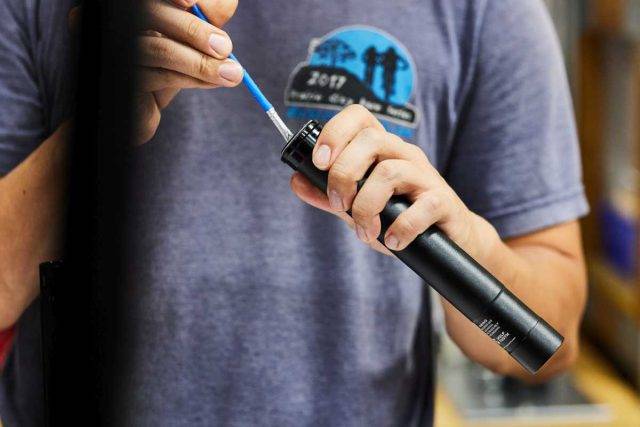 The Resolve seatpost will work with a gravel bike assuming appropriate spacer kits in place to reduce travel.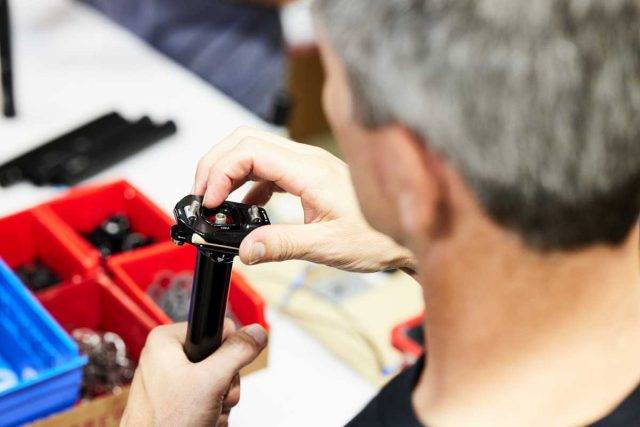 "A unique, proprietary design with the patented Resolve Technology self-bleeding cartridge is at the core of the Resolve Dropper Post. Wolf Tooth engineers have been working on this project for almost four years. No other dropper post is truly self-bleeding like the Resolve Dropper post. It was designed, engineered, and assembled at Wolf Tooth in Minnesota, USA with CNC machined parts. It is a cable-actuated dropper post and was optimized to be paired with the Wolf Tooth ReMote Light Action, though it is compatible with any dropper lever that uses a cable."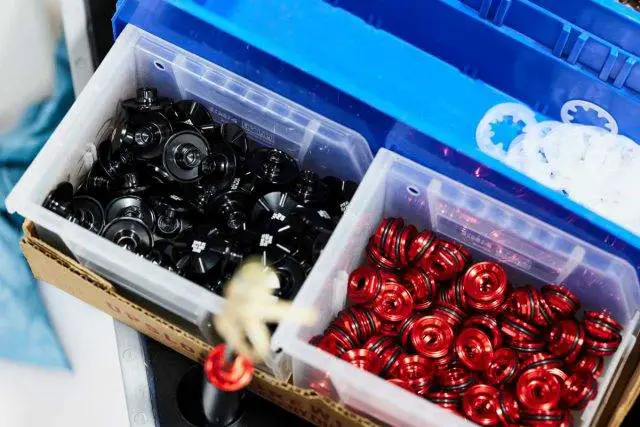 "Like all Wolf Tooth products, every individual component is available as a replacement part through the Wolf Tooth Right to Repair program. If something breaks in a crash, only the damaged part may need to be replaced instead of the entire dropper post. This is great for the customer because a $4 part is easier to replace than a complete dropper post assembly. It's 100% user-serviceable and service can be done by any experienced home bike mechanic – similar to a suspension fork, but simpler. Customers can also send their dropper post to Wolf Tooth or their local bike shop for service if needed. Also thanks to Right to Repair, It's possible to switch diameters from 30.9 to 31.6mm, as lower section assemblies are available as replacement parts."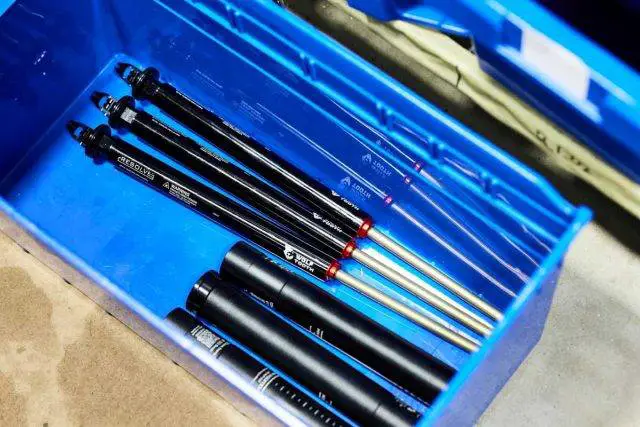 The Resolve Dropper Post is priced at $349.95 USD for the 125mm travel option in both diameters, $364.95 for 160mm, and $379.95 for 200mm. It is available now on WolfToothComponents.com and with any bike shop that stocks Wolf Tooth.
Coming soon, Wolf Tooth Factory Tour Video