Lōgōs Components is releasing a collection of exceptionally versatile and meticulously spec'd 650B, 700C, and 29 wheelsets.

The collection is built using proven open standards and the best available materials, manufacturing techniques, and non-proprietary components to achieve benchmark performance, strength-to-weight, durability, and serviceability at an affordable price.

At the heart of each wheel system is the arché|os hubset featuring the legendary and now open standard dual-sprung floating star ratchet system.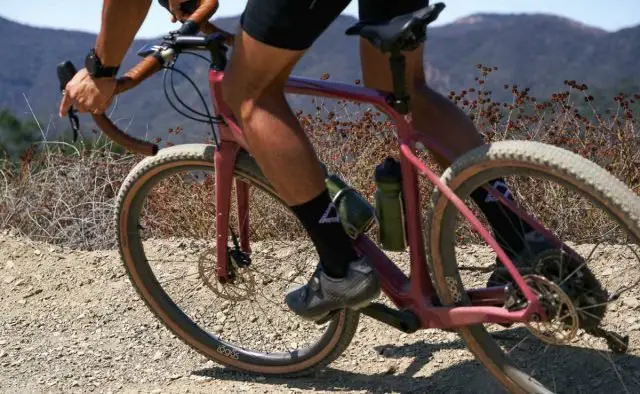 Other highlights include:

Raw satin-fnish carbon rims free of excess resin or post-mold coatings for maximum strength-to-weight;

Asymmetric rim profles with individually reinforced and angle-drilled nipple holes for balanced spoke bracing angles and increased total tension for a stronger wheel using a standard number of spokes;

Precision assembly using premium Pillar Wing 20 spokes and exposed brass nipples for superior durability and long-term serviceability.

Backed by a 5-year warranty, lifetime at-cost incident protection, and readily available service parts, with full incident protection available for a reasonable charge.
"Emerging from a year of development and a successful community presale, Lōgōs Components is now offering its Omnium Collection of 650B, 700C, and 29 wheelsets to the public. Built using proven open standards and state-of-the-art materials, manufacturing processes, and non-proprietary parts, Lōgōs wheels are designed to deliver benchmark performance, strength-to-weight, durability, and serviceability."
According to Lōgōs Head and Gravel Ride Podcast Co-Host Randall Jacobs:
"The original dual-sprung foating star ratchet system, patented by Hügi in the 90s and later popularized by DT Swiss, is legendary for creating the world's most reliable hubs. With this design becoming an open standard, we saw an opportunity to work with our manufacturing partners to create a wheel collection that meets or exceeds the performance, strength-to-weight, durability, and serviceability of the best of the best at any price while keeping them accessible."
"The team's philosophy is informed by decades of product development, supply-chain, and company-building experience as well as their belief in the bike's potential as a vehicle for connection."
"Our approach is simple. Invest in product, community, and genuine innovation rather than overhead, marketing, and proprietary gimmicks. Design for versatility and riders' actual needs rather than n+1. Cover everything with solid warranty and incident protection programs, and be available to support riders when they help. And fnally, engage riders as collaborative partners and trust that they'll spread the word."
The idea for Lōgōs came from Head of Brand Sam Jackson, who had this to add about his inspiration:
"We wanted to create a playful and tongue in cheek counterpoint to the current landscape of ultra-specialized high end wheels, while at the same time pushing durable standards that make for an exceptional product. We're never going to opt to shave grams with alloy nipples, because we've all had to experience truing wheels built with them and wouldn't subject our worst enemies to that. The decals were far from an afterthought, but they aren't supposed to be the selling point either. Lōgōs, at its core, is about rider-centric design that's built to stay on the trail and out of the landfill."
Epoché 700c
ROAD|CYCLOCROSS|GRAVEL|ADVENTURE

24ID | 32W | 30D | 2.5 asymmetry | high-impact bead hooks | 1,365g
"As at home climbing into the clouds on tarmac as grinding out a gravel century, Epoché will take any tire you throw at them (including tubed) and feel whip quick, whether knobbies or featherweight road slicks."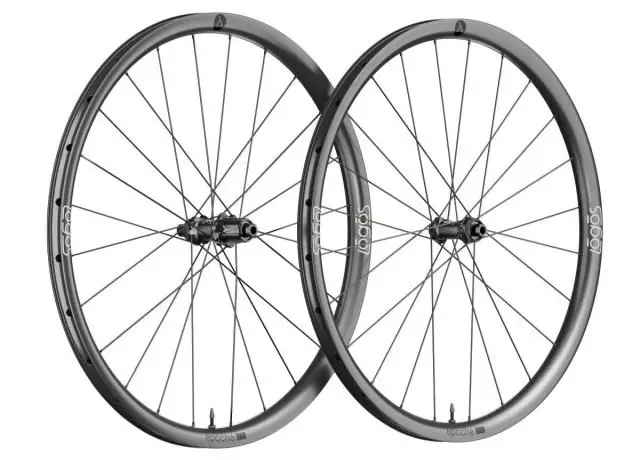 Atara 650b
GRAVEL|ADVENTURE

28ID | 33W | 24.5D | 3 asymmetry | hookless | 1,325g
"Built for exploring the world around us whether out the back door or deep into the backcountry, Atara is lightweight yet robust and optimally wide for the full range of tires you may want to try."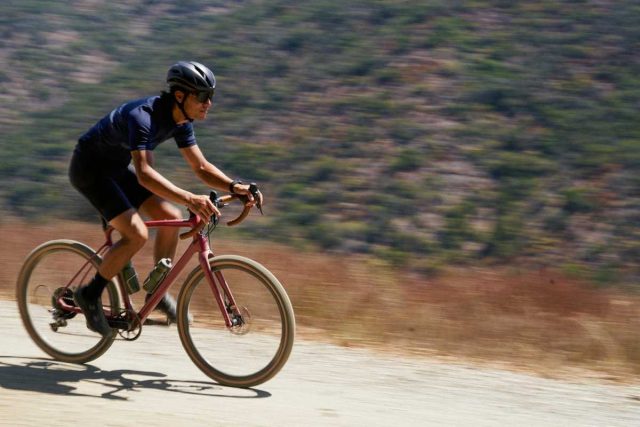 Arché|os Hubset
"Arché|os utilizes the archetypal and now open standard dual-sprung floating star ratchet system patented by Hügi in the 90s and later popularized by DT Swiss in creating "the world's most reliable hubs". This legendary design achieves exceptional strength-to-weight while still allowing torque to be reliably transmitted even when one or both of the ratchets are tilted, resulting in superior resiliency relative to pawl-based or single-sprung non-foating ratchet engagement systems. It also allows tool-free serviceability and adaptability via an established ecosystem of readily-available components that many riders already own."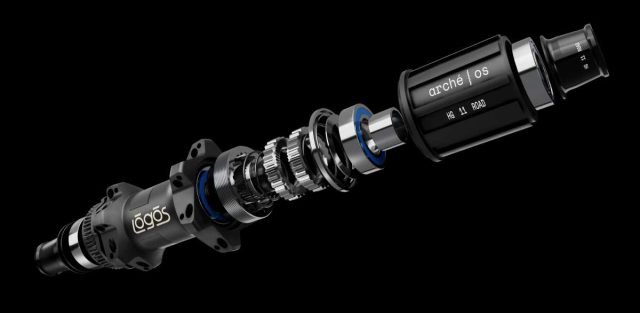 Availability & Pricing
"Omnium collection wheels are available at an introductory price of $999 including lockrings, a universal replacement spoke, and choice of freehub."
To learn more, visit https://logoscomponents.com