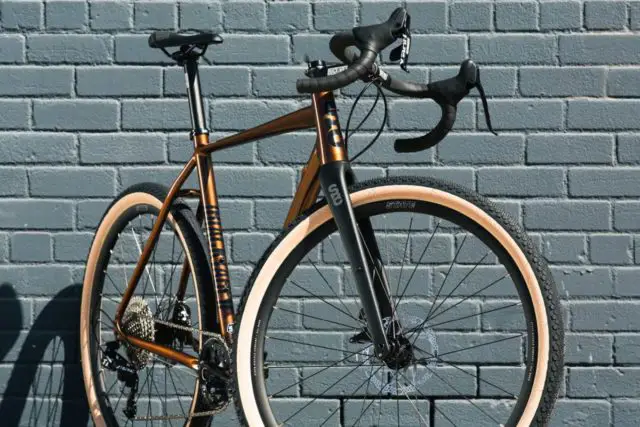 Two Words: Speed and Versatility"
"The 6061 Black Label All-Road blends all of State's abilities to make one of the most capable and quickest bikes on the market for gravel, commuting, touring, and beyond. With options for speedy 700c or rugged 650b wheels, a capable 11-speed drivetrain and accessory mounts for bottles and fenders the 6061 Black Label All-Road is ready to lay down some speed on any road in all conditions."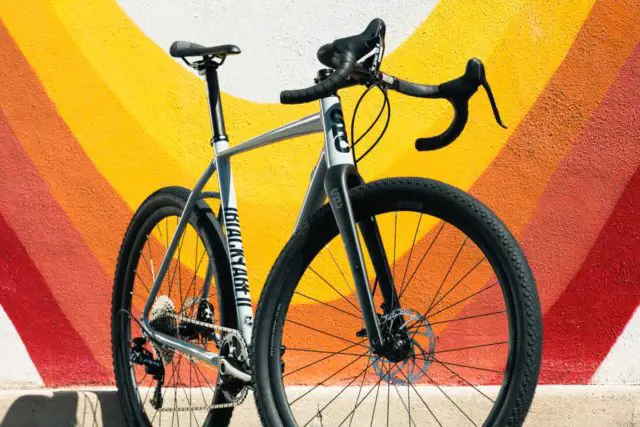 State's Gone Geared (Again)
With years of success designing their Black Label alloy fixed gear and road bikes, State has some serious ability to design a winning alloy frame. Spring 2020 saw the launch of their massively successful 4130 All-Road bikes. The new 6061 Black-Label All Road combines all the best of their prior Black Label and All Road bikes. Starring a lightweight shaped 6061 Alloy frameset and matching carbon fork, the complete is built up with a mix of SRAM Apex and their house-brand components to maximize performance and value.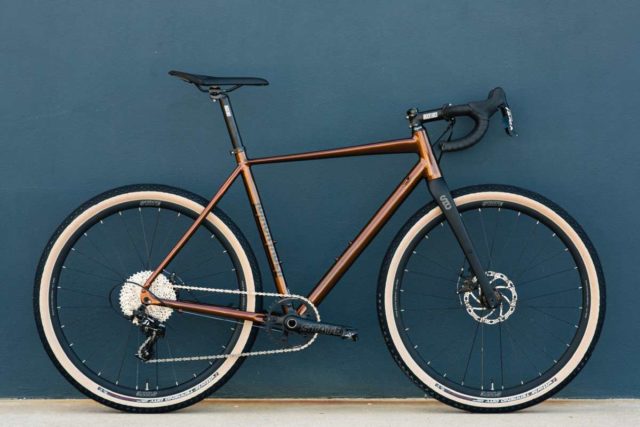 The Frame
State built the Black Label All-Road frame from 6061 aluminum for maximum performance, allowing the rider to get the most out of every pedal stroke. Aluminum is known for being both light and incredibly responsive to the rider, making it the ideal frame for covering ground quickly over any road surface. The bike's geometry is tailored to be comfortable for long days in the saddle on and off the road. The frame uses thru-axles with 100/142 spacing, this along with massive tire clearance (700×45 or 650×50) gives the bike compatibility with a myriad of wheelset options/sizes. Two bottle mounts and fender mounts make it a long ride champ in all conditions, while internal main triangle cable routing keeps it looking clean.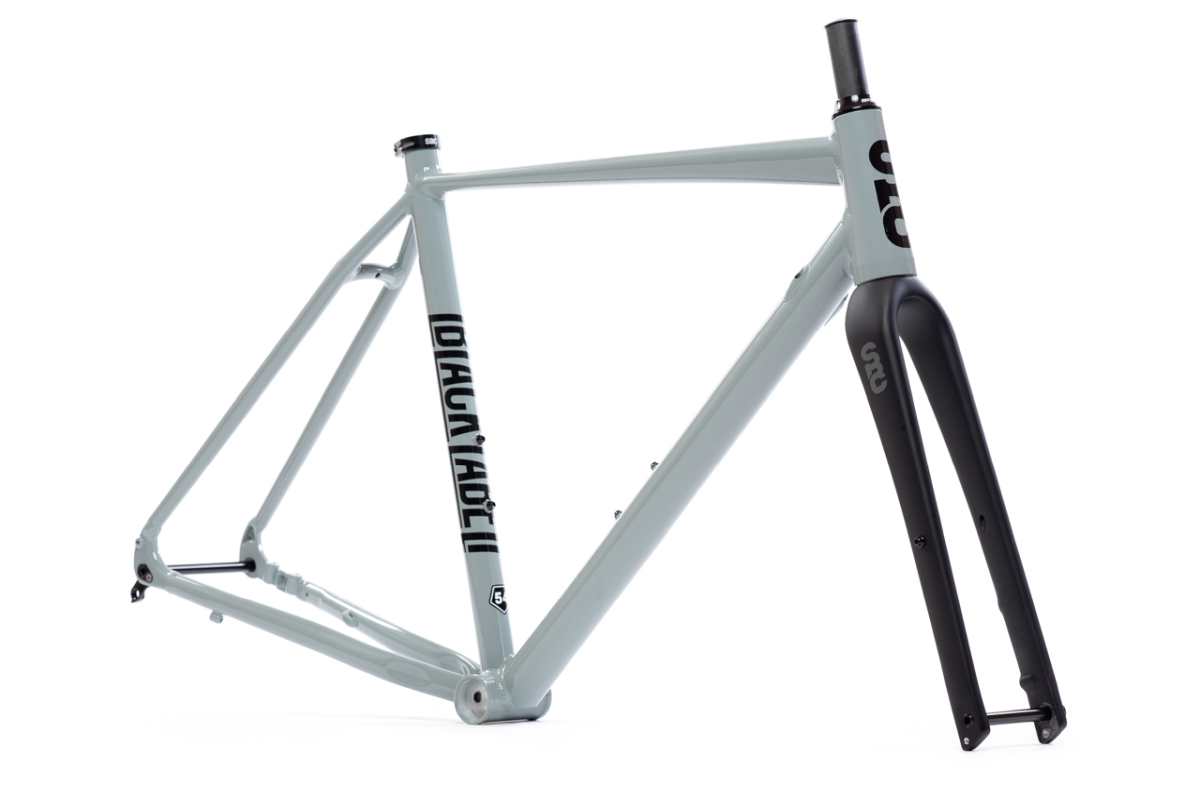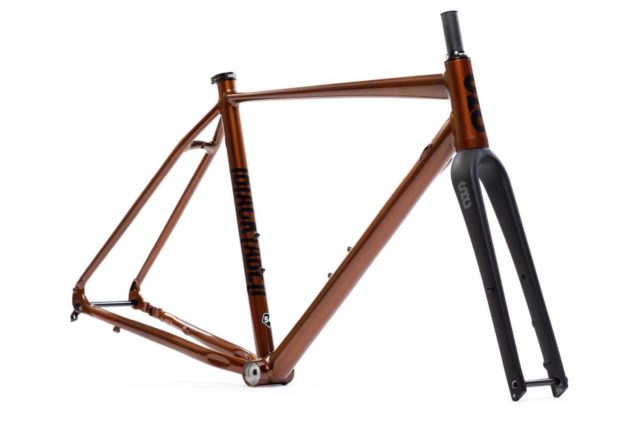 Wheels and Tires
The 6061 Black Label All-Road comes standard with a rider's choice of tubeless-compatible 700c wheels with 38mm tires OR 650b with 47mm/1.9" tires.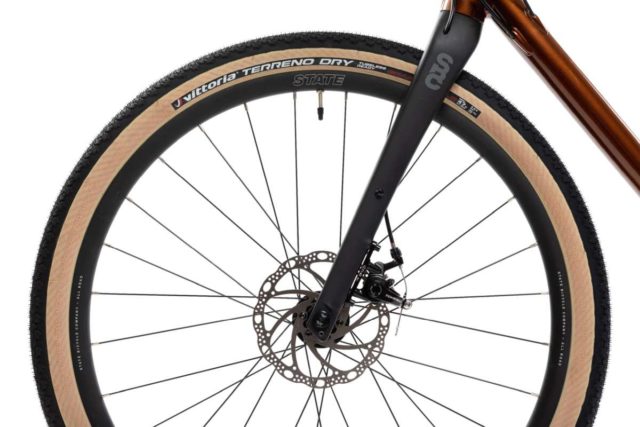 BUT WHY PICK…when you can get both!? State Bicycle Co. has always had the motto Rider-First. To them, it means allowing each rider to select a bike that is perfect for their riding needs. When a rider orders their 6061 All-Road bike, they are able to choose 700c or 650b (at no cost difference) or get both for an extra $349.99.  State makes it easy to go back and forth between each wheelset. Riders ordering BOTH get a 2nd set of fully-loaded wheels including wheels, rotors, cassettes, tires and tubes. With BOTH wheels included, State is nearly offering 2-bikes-in-1. Commute to work with the 700c wheelset Monday-Friday, and rip the trails on your 650b wheels on the weekends!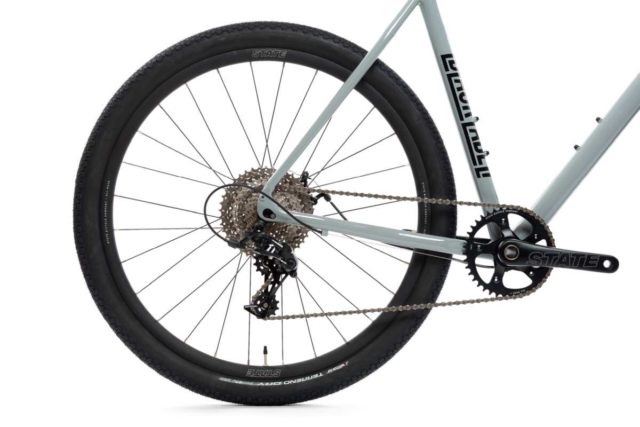 MONSTER Fork Option
For riders looking to carry more water or gear for the most epic of adventures, State is now making a Monster Fork compatible with both the 6061 Black Label All-Road and steel 4130 All-Road bikes. Featuring "3-pack" mounts on each blade for racks, bottles and accessories, the Monster fork also has fender mounts and a front crown mount for racks, dynamo lights and anything else deemed necessary for adventure. Available as a retrofit for the 4130 All-Road or as a $179.99 option on the 6061 Black Label All-Road, the Monster fork is ready to smash your next big ride.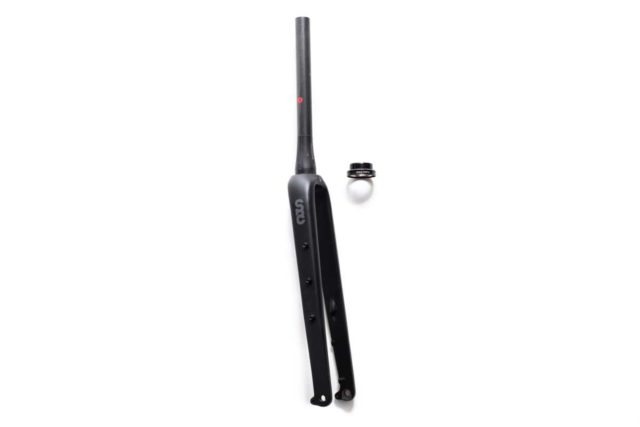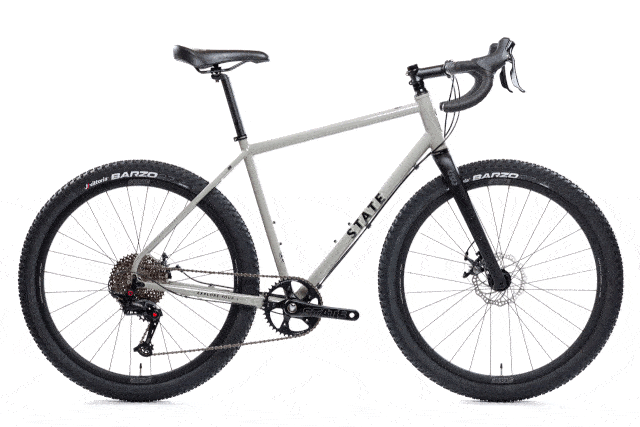 Spec Highlights
6061 Alloy Frame, Tapered Head Tube, Rear Thru-Axle, Internal Cable Routing, 2x Bottle cage mounts and fender mounts.

Full-Carbon Fork with fender and mid-blade rack mounts, 12×100 thru-axle and internal brake routing

Drivetrain- 40×11-42, SRAM Apex with State 1x Crankset.

Brakes: Tektro mechanical

Wheels: Tubeless-ready, Vittoria Terreno 700×38 or 650×47 tubeless-ready tires

MONSTER FORK Option: full carbon with "3-pack" mounts, crown mount and fender mounts, internal brake routing, 12×100 axle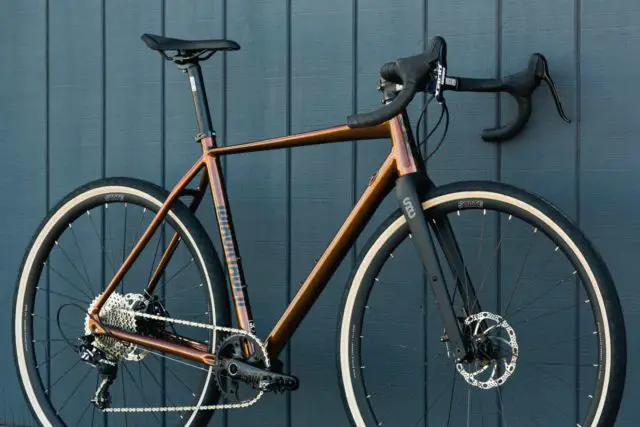 Pricing
$1399.99 Complete (with 650b or 700c wheel choice)

"+Both" wheelset add-on $349.99

Frameset: $679.99

"Swap" to Monster Fork $179.99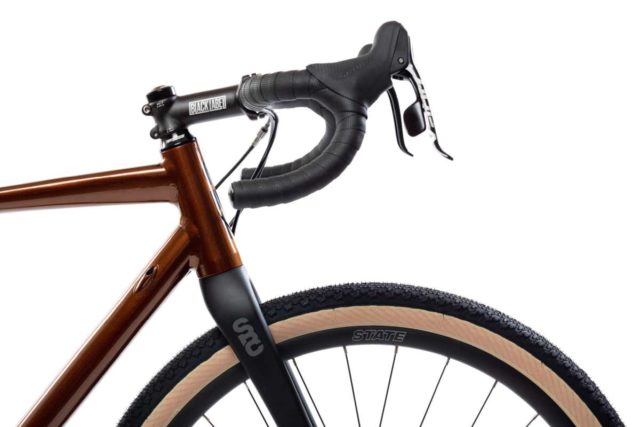 Gravel Cyclist has a review sample inbound soon… watch this space!