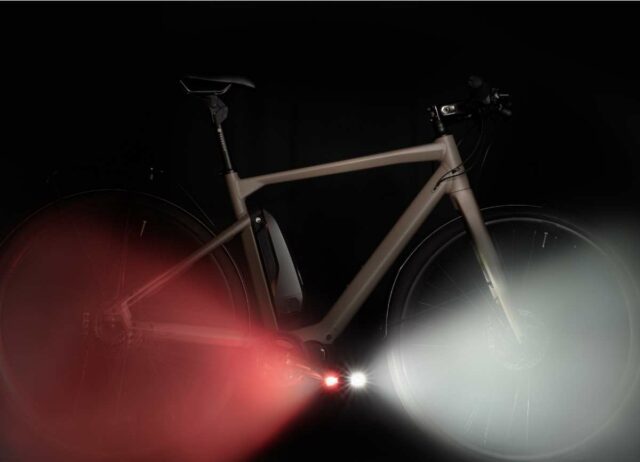 Redshift Sports, creators of performance cycling components for gravel and road are expanding into the commuter safety market with a new family of products designed to increase visibility of cyclists. Lighted pedals contain a unique set of 'smart' features and take advantage of the natural pedaling motion to amplify the visibility of the lights.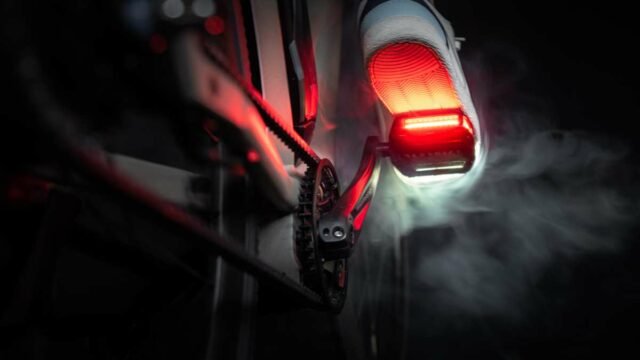 Highlights
Biomotion
Scientific studies performed by Clemson University and others show that adding bio-motion (motion that is associated with the natural movement of the human body) increases visibility by up to 57% compared to standard front/rear lights.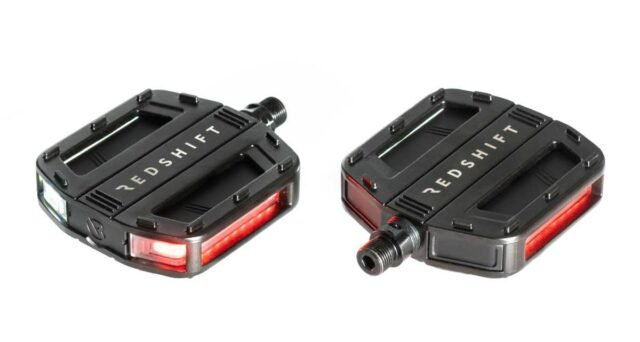 360 Illumination
Four lights (two facing front in each pedal and two facing rear in each pedal) cast 360 of light around the cyclists – creating visibility from any angle (including the sides, where traditional front/rear lights fail to reach.)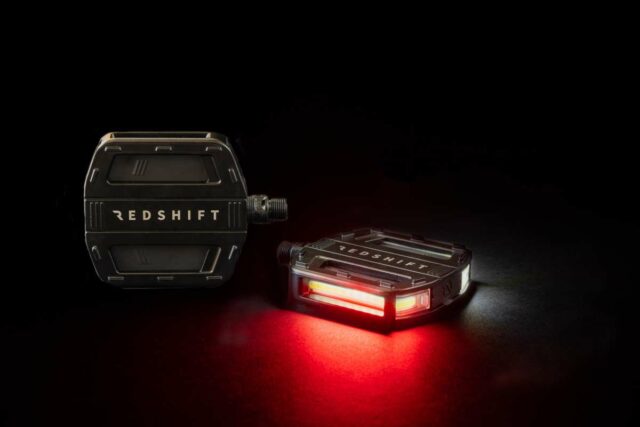 Auto On/Off
The lights automatically turn on when they sense motion, and automatically turn off when they sense the bike is parked.
Auto Red/White Intelligence
SmartSet sensors dynamically change the LED color depending on orientation, so white is always facing forward, and red is always facing rear.
Light Modes & Battery
3 different light modes (solid, flash & eco flash) allow for a battery life of 3, 11 or 36hrs (depending on light mode selected.) Each light module has a built in male USB prong for easy charging.
Modular Mounting System
The light modules are removable and interchangeable with our Multi-Mount to allow for additional mounting locations on the bicycle.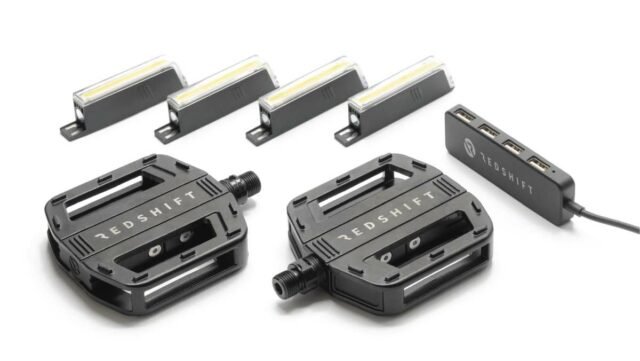 Weatherproof
The pedal is made from solid aluminum and uses high quality sealed bearings. The light modules are dust and water resistant to work reliably in all conditions.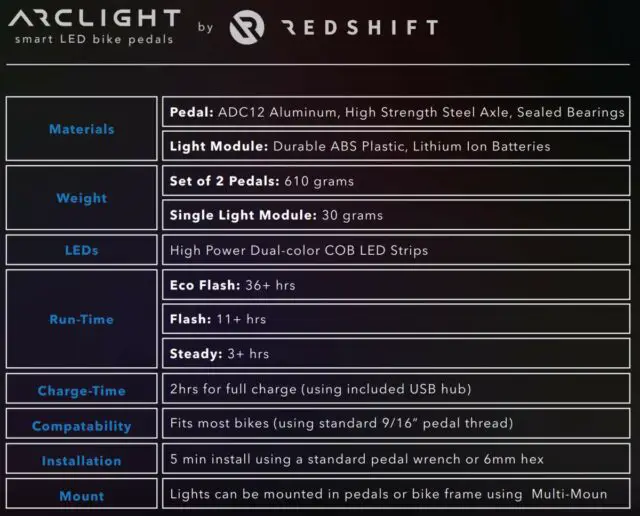 Prices start at $US 139.99, details at Redshift Sports Website. We're wondering if there is an SPD compatible pedal with lighting tech in the works?