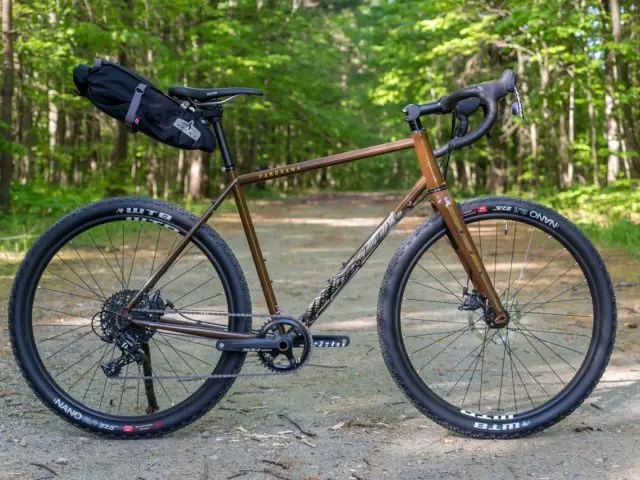 Panorama Cycles
Founded in 2016 by a former Guru Cycles engineer and an outdoor industry veteran, Panorama Cycles is a Montreal-based company with a focus on carbon and steel fat and gravel bikes. Highly active in the local Quebec and Ontario bikepacking scenes, Panorama's primary mission isn't epic trips undertaken by only the most elite athletes, but to develop bikes to inspire good friends to go outside and live their best adventures.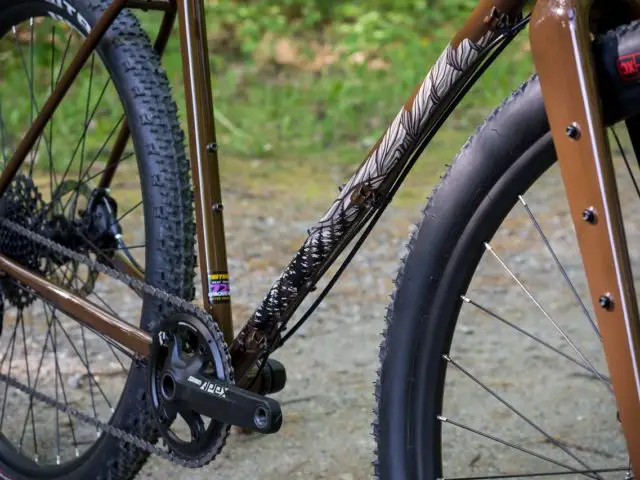 Anticosti
Anticosti, a large, sparsely populated island located at the mouth of the St. Lawrence River, is a land of impenetrable forests, dramatic coastal cliffs and inland canyons, and stunning waterfalls. It is a land of remote and rugged beauty, crisscrossed by logging roads, ATV trails and singletrack, just waiting to be explored. No wonder that the wildest island in Eastern Canada is where Panorama Cycles drew its inspiration for its latest model, a go-anywhere all-terrain touring bike designed around Reynolds 725 steel tubing and plush 27.5 x 2.1 tires.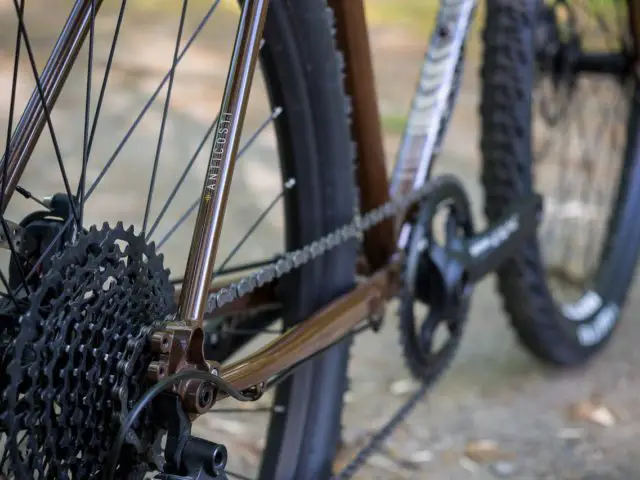 Developed with diverse landscapes in mind, the Anticosti's frame geometry is truly designed to tackle ALL roads, making it a capable off-roader, gravel grinder, and traditional tourer. The bike has also been developed with multi-day backcountry adventures in mind, and comes equipped with multiple mounting points for a rear rack, anything cages, three bottle cages, as well as a triangle designed to offer maximum clearance for an oversized framebag.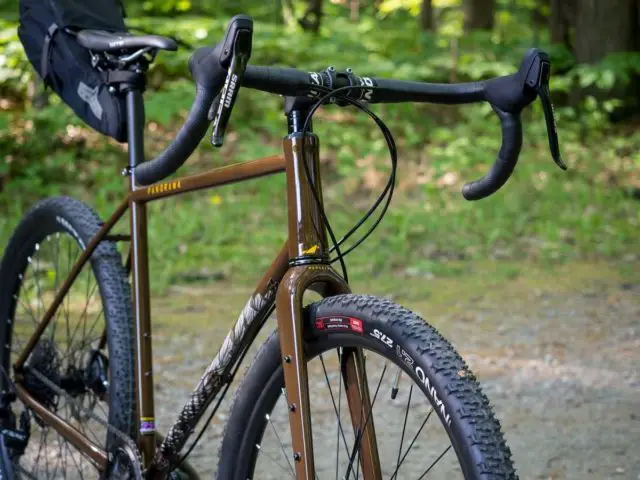 The complete bike is offered as a single build, providing the best balance between reliability, performance, and price. Meanwhile the frame material has been butted and shaped to remove any extra weight, while still offering that perfect ride you come to expect from quality steel.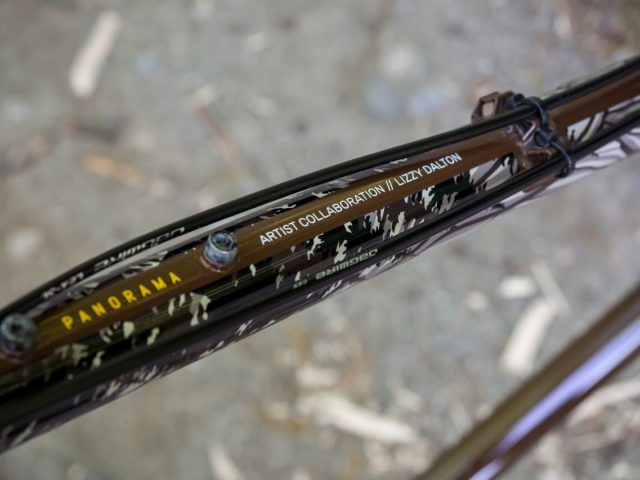 Finally, Panorama has collaborated with Lizzy Dalton, an Oregon-based artist and illustrator, to create the frame's custom graphics. Using a combination of flowing contours and intricate patterns, she has imagined a mountain landscape that will only serve to inspire your next adventure.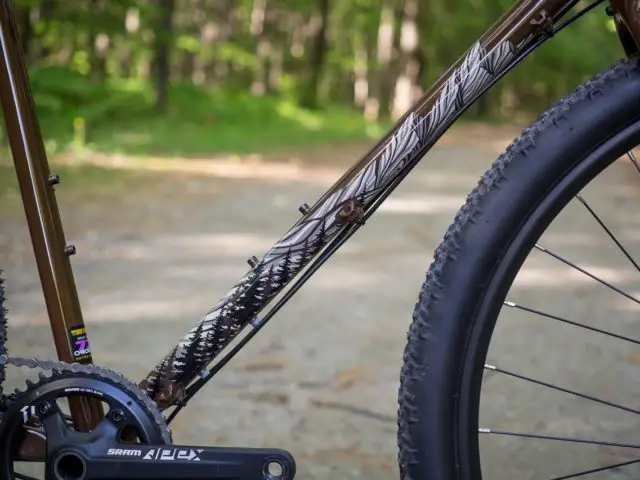 Standard Features
Reynolds 725 Frameset
Tapered headtube and matching carbon fork for a lightweight and rigid assembly
12mm thru axles front and rear
Multiple mounts: fender, forks anything cages, rear rack, 3x bottle cages
Flat mounted TRP Spyre dual-piston mechanical disc brakes
1x SRAM Apex build kit
WTB Nano 27.5 x 2.1 (Race Casing)
Weight – 24.4lbs (56 cm)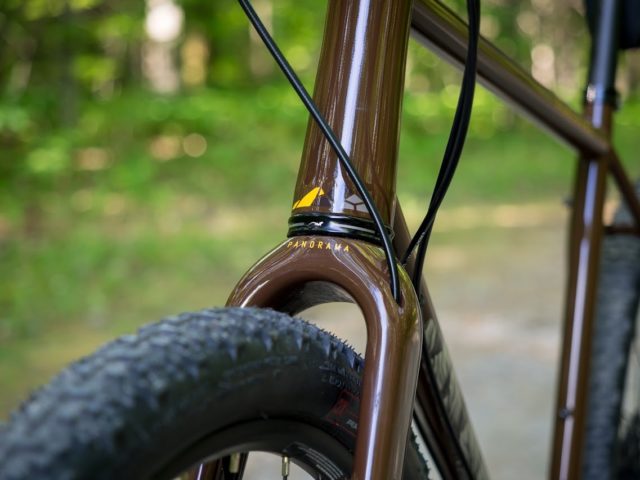 If steel isn't your thing, Panorama Cycles offers the Katahdin, a carbon bike with similar component specs to the Anticosti. Get the scoop on both of these bikes by visiting the Panorama Cycles website.