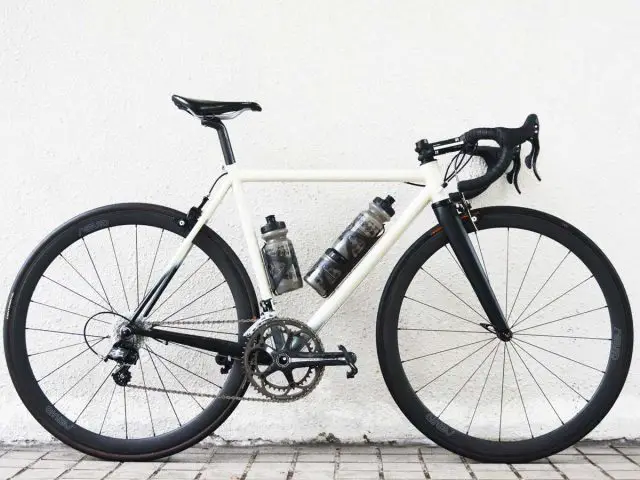 "A carbon fibre water bottle cage that also holds a storage canister to stow your cycling gear."
"As most cyclists know, stowing all your riding essentials has always been a problem. We have never found the perfect saddle bag, and the less you have to carry in your jersey pockets the better. Our solution is the new Ortre Century Storage Cage. This carbon fibre cage has been designed to hold a storage canister as well as a water bottle. So you can store things such as your repair kit within the confines of your bicycle frame. With access as easy as removing a water bottle."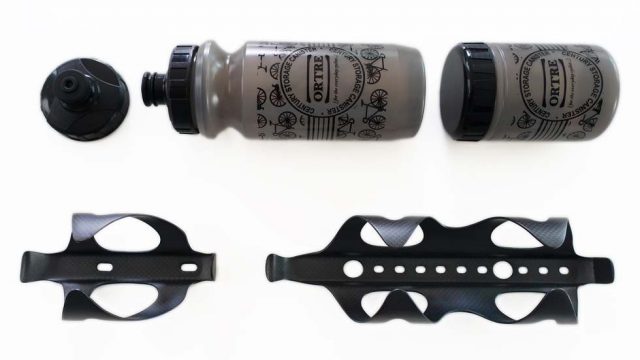 "The Ortre Century Storage Cage will fit in most frames on either the down tube or seat tube, with a matching standard water bottle cage.  You can even use two storage cages to have extra capacity for those longer days in the saddle. The Ortre Century Storage Cage has launched on Kickstarter at up to a 40% discount".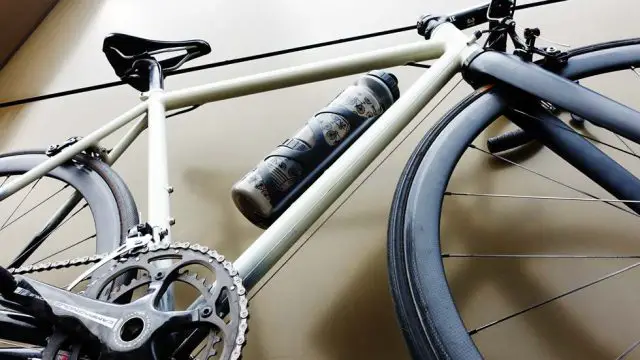 "With the Ortre Century Storage System we have managed to add storage to a bike, without a negative impact on the bikes aesthetics, or overall weight. The Carbon Fibre Storage Cage weighs in at 49 grams which is similar to many standard water bottle cages, and the matching standard cage is a feathery 26 grams.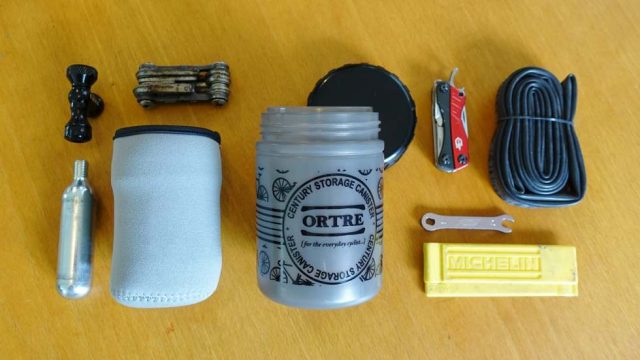 "A neoprene liner is also included for the Storage Canister to eliminate unwanted noise from tools ratting."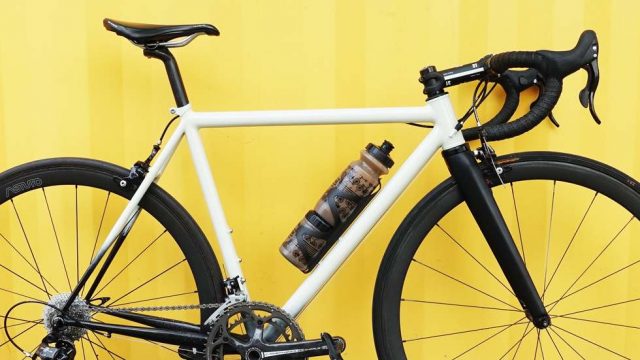 For years, some roadies have used a second / empty water bottle / bidon as a storage area for their tools. Some lads are traditionalists and just don't like the aesthetics of a saddle bag. However, this stylish technique of carrying one's tools halves the water carrying ability on the bike, and thus, one is limited to relatively short rides.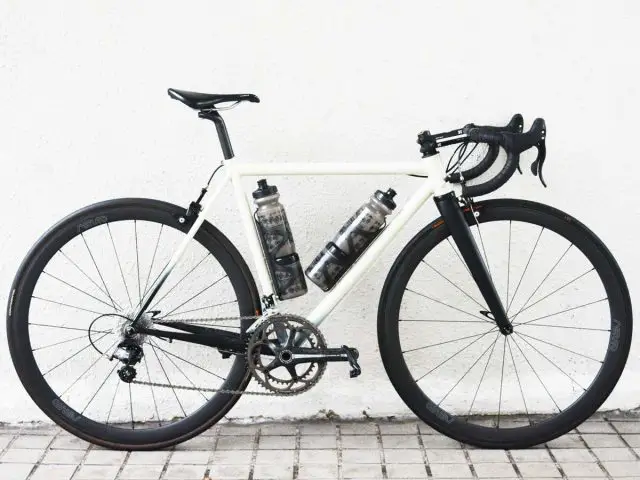 When you see this relatively simple idea, basically an extended water bottle cage, you may be like me and thinking, why the heck didn't someone think of this before?! The potential negative to this system is the fitment of larger one-litre water bottles, such as the Zefal Magnum, but that will depend on your frame. Larger frames shouldn't have a problem.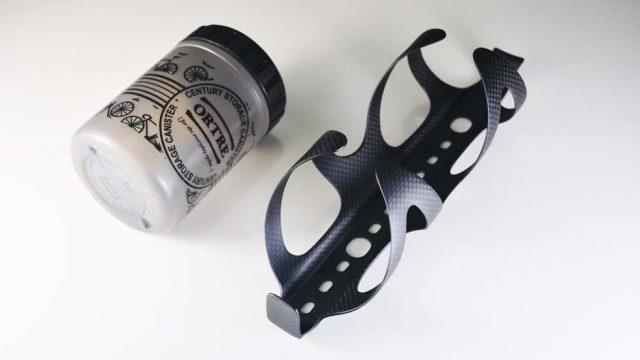 One of the lads behind the Ortre design, Alex, informs me extensive testing has taken place with this unique bottle cage design, including the bottle ejection test. Alex assures me this just doesn't happen. We all know that bottle ejections can be a problem on one's local gravel road.
Soon, Gravel Cyclist will be taking delivery of a review sample of the Ortre Bottle Cage Storage system, and may put it to the ultimate test at the 2018 Dirty Kanza 200. Watch this space!
In the meantime, please visit Ortre's Kickstarter Page for the Century Storage Cage, and their website, at the bottom of this article.