About Funk Cycles
Daryl Funk started Funk Cycles in the late 1980's with a focus on aluminum elevated chain stay mountain bike frames. Then, in the early 2000's, Daryl put Funk Cycles in the direction of Titanium! From 2004 to today, most Funk frames have been manufactured around their full suspension pivot-less mountain bike platform, the La Ruta, which leverages a titanium flex plate to give their mountain bike frames 60-80mm of pivot-less travel across a wide variety of mountain bike standards ranging from 650B wheels all the way up to the 29+ platform.
About the Versa
In 2017, Funk released a new addition to their lineup, the Funk Versa. The Versa is Funk's gravel / road bike that leverages their unique 6Al/4V titanium flex plate and curved seat stays to deliver a "passively compliant" ride for the gravel or rough pavement road.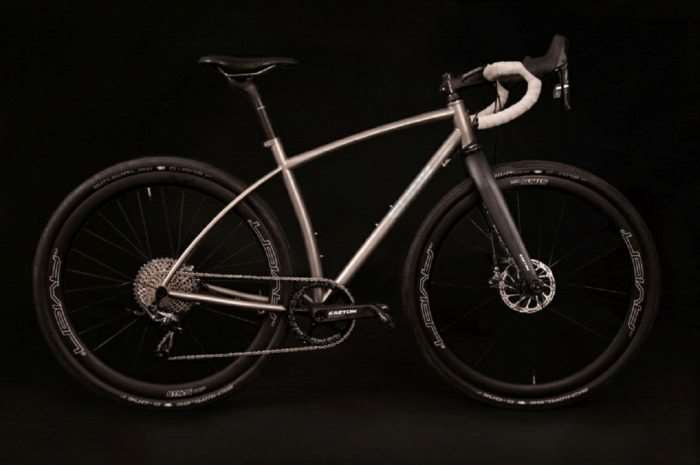 Funk's unique 6Al/4V titanium flex plate, aids the Versa towards a more compliant ride for the rougher surfaces. The bottom line is that comfort is still King with many of Funk's customers.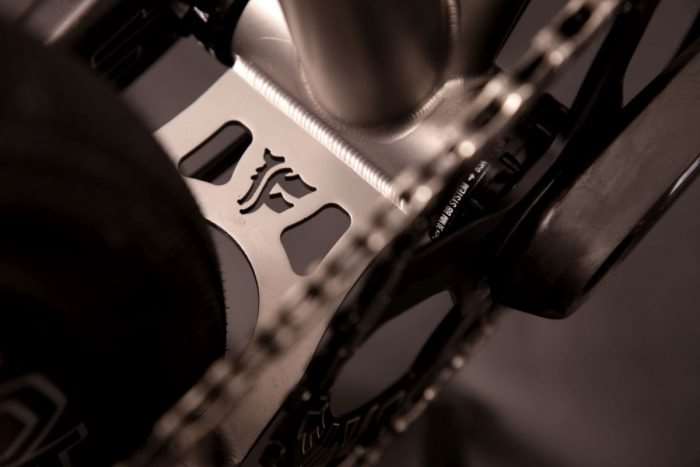 The Versa is shown here with the Lauf Grit gravel fork… a great compliment to the compliant rear end 'leaf spring-like' design that the Versa provides.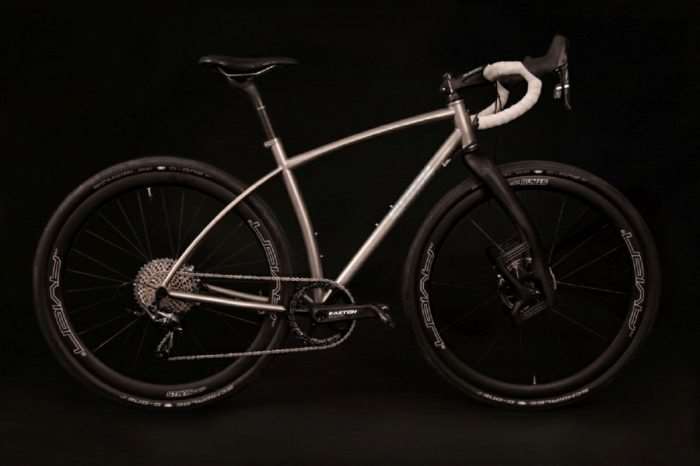 The Versa is designed to take tires up to 700X42 as well as some of the popular 650b wheel / tire combinations. Additionally, Funk is evaluating wider clearance options for future releases!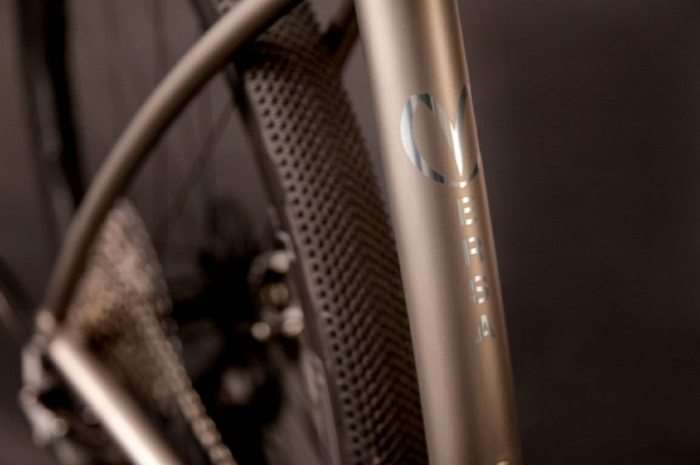 Custom, customer-specific etching and anodization are offered on all Funk frames.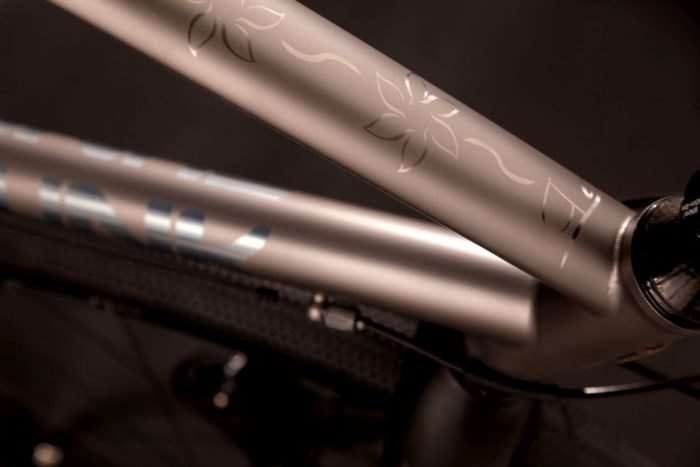 Customers have the ultimate choice in build specifications as well as geometry as no one Funk build is the same!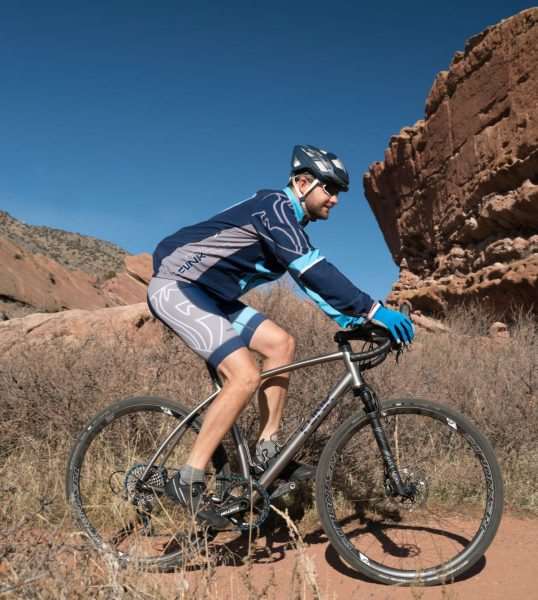 The Versa takes advantage of the ever growing and popular flat mount disc brake platform.
For those customers that wish to take advantage of a 2X system, the Versa can support that as well!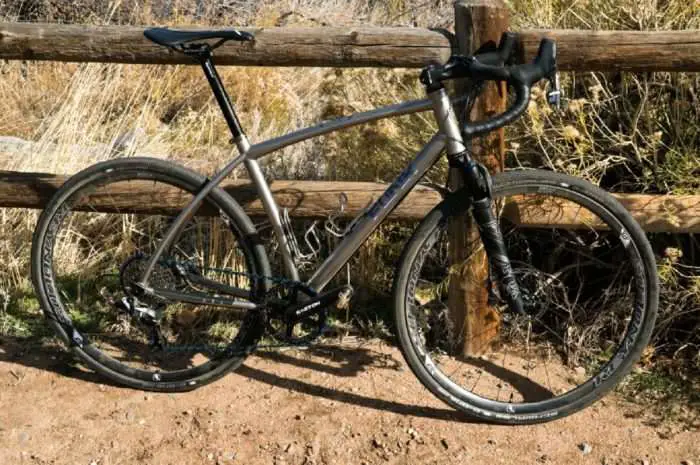 Handmade in Colorado, the focus behind the Versa is Compliance, Performance and Beauty. The sweeping curved top tube, that has a flattened profile, improves the frames compliance. Additionally, the arching seat stays blends some of the classic designs of yesteryear into today's more modern styling.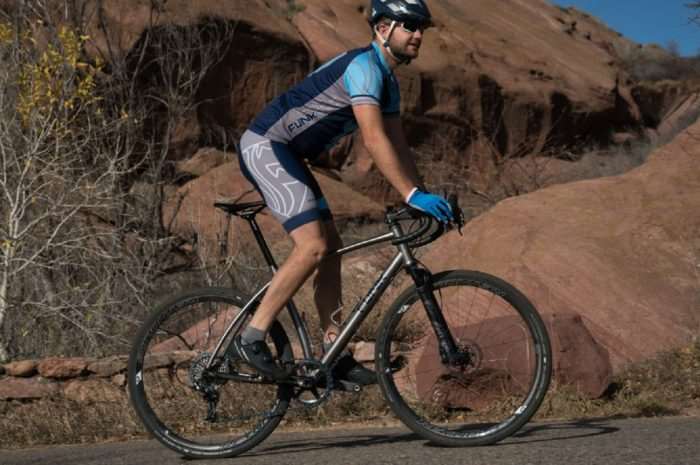 Frame pricing starts at $3,895 and complete builds start at $5,995.00. More details on sample build options can be found here.
Most, if not all our frame geometries we do for customers are custom. With that being said, below is a baseline geometry.

Additional details on the Versa can be found here.
Partnering with Funk Cycles Today
Funk's typical lead time for a custom frame build ranges anywhere from 8-14 weeks. Craig Sata is Funk's master frame builder and he builds each frame by hand himself. Craig has been building for Funk since 2009, and in the business of mastering titanium since 1999.  From fabrication to welding, he does it all and is the "engine" behind Funk. Partnered with Craig, Matt Dahman manages the operations side of the business including sales, marketing and customer support.
If you are interested in partnering with Funk Cycles on your next dream build, drop them a line at [email protected].