"The Wave handlebar brings a new performance factor to road and gravel riders who want the speed of the drops, and the long-ride comfort of the bar tops. The Wave is the first bar to offer both, simultaneously." – Coefficient.cc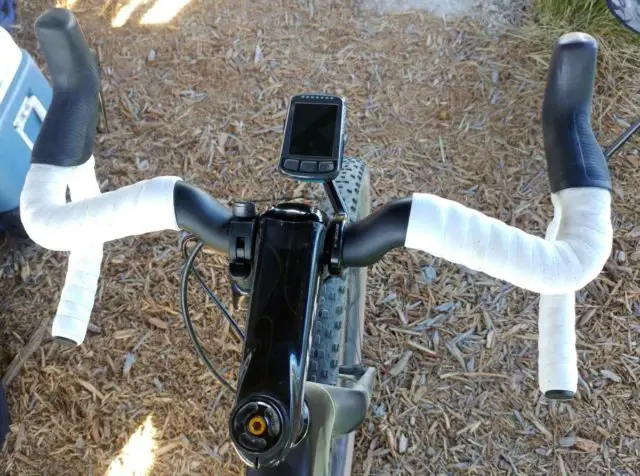 Is The Wave For You?
"The Wave is engineered with a specific group of riders in mind: those who live to ride on the road or mixed terrain, sometimes over long distances, often at speed."
"If you're one of these riders, ask yourself one simple question:
Have you ever felt like moving your hands to your bar tops was equivalent to giving up?"
"If you have, we have news for you.
It doesn't have to be that way."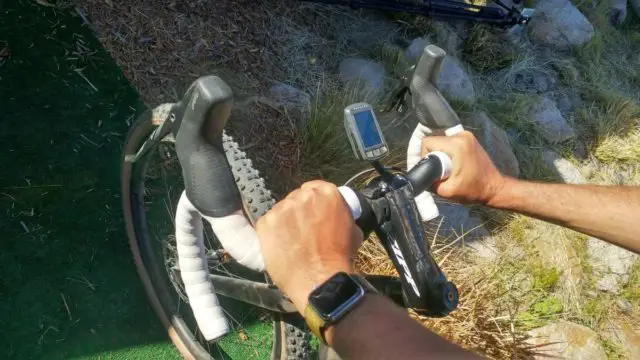 The Team Behind the Wave Handlebar
Rick Sutton, COO and Cofounder – "I met Don Sheff, Coefficient Cycling's Founder and CEO, for the first time at the 2016 Sea Otter Classic. At a table in the beer tent, he opened his backpack and pulled out a very early version of the Wave. After an hour of listening to why cyclists needed a Wave on their bike, I was hooked on the concept and offered to be on his advisory board." Read the rest of this article by following this link.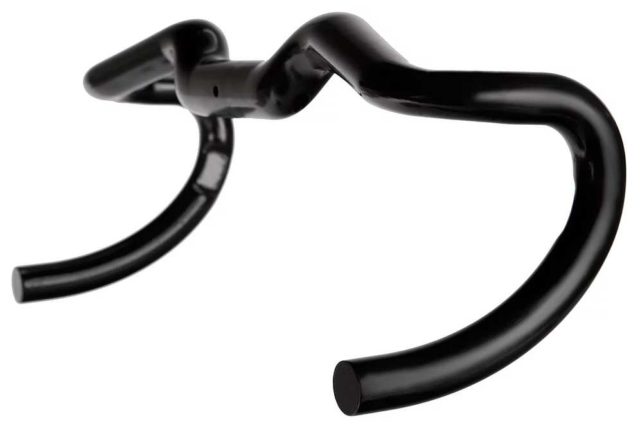 More about Rick Sutton: Co-Founder of the Sea Otter Classic, Rick sold his half to the current owner in 2006. He served on the UCI MTB Commission for four years, brought the MTB World Cup to Napa, ran the NORBA NCS during the late 1990's/early 2000's, promoted Cyclocross Nationals in San Francisco, wrote the 4-cross and short track rules and once upon a time, ran a prehistoric MTB Enduro called Rocktoberfest from 1997 to 1999… and an MTB stage race in Haiti in 2013. He's been a busy lad.

Front View
The Wave's trademark sloped bar top provides a comfortable hand position that mimics your wrist's neutral alignment. The drops are angled out slightly, just 1.5 degrees, for a more solid & secure stance in the drops, even on rough terrain.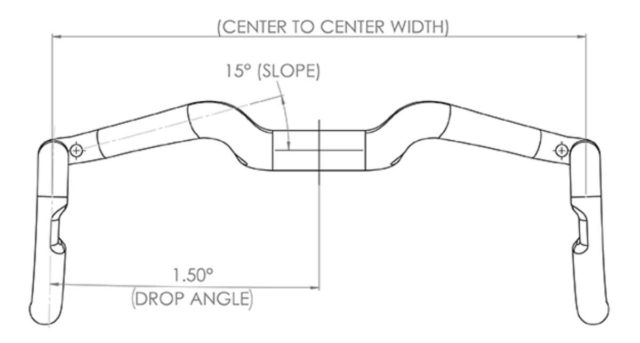 Top View
The 12-degree backsweep of the bar tops allows a natural, neutral wrist position for comfort and power. The 31.8mm bar clamp fits most modern stems, and the grip diameter varies based on bar width, to appropriately match different hand sizes.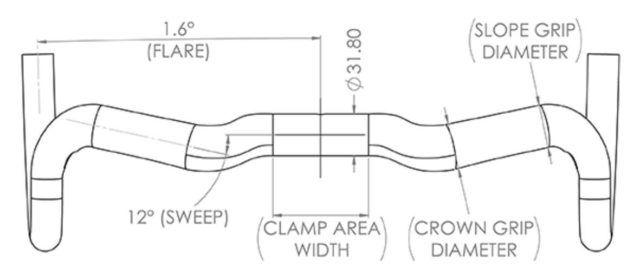 Side View
Traditional 77mm reach and 120mm drop dimensions maintain a familiar feel to traditional bars in the drops and on the brake hoods.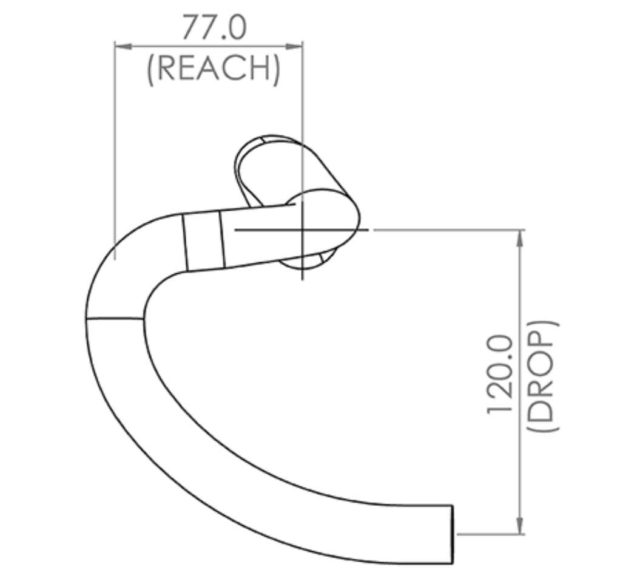 The Bar Tops
The bar tops are angled to mimic the position your wrists naturally prefer when you reach forward: thumbs angled up slightly, pinky finger down.  For all those seated climbs and hard long flat sections, whether pavement or gravel or somewhere in between, The Wave blends the best of long-term comfort with the ability to push on the pedals that little bit more. It's an epiphany that you'll feel on the first ride, and it's one you'll appreciate more and more as the hours go by.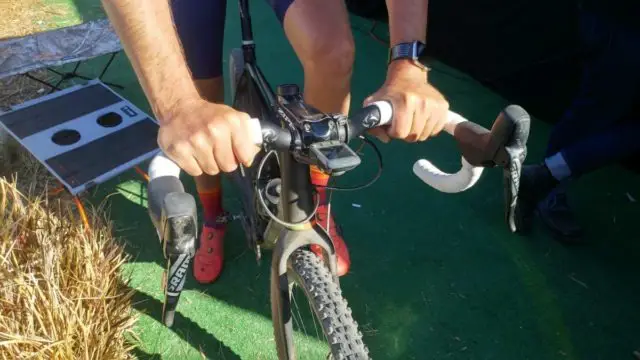 The Brake Hoods
For most typical bars, your primary shifting and braking position remains unchanged. The reach and drop dimensions are likely close to what you're already riding, so you can add the benefits of The Wave without needing to think too hard about anything else, other than riding even faster.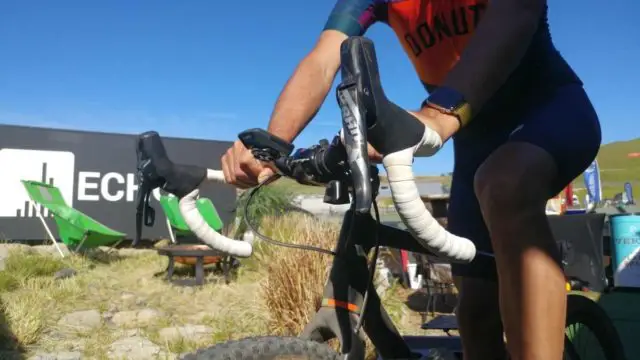 The Drops
When it's a full-on sprint, the drops you know and love are there for you, with a bonus thumb notch that lets you lock in your hand position for maximum sprint power. It's almost like we anticipated that you'd be in a sprint finish (and we want you to win, of course).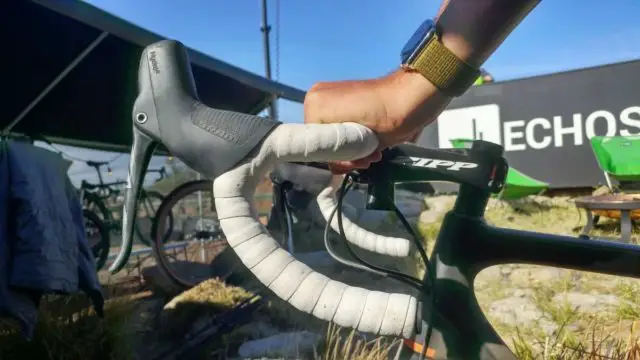 Specifications
Weight: (42cm) 195 grams
Available Sizes (C to C Width): 38cm / 40cm / 42cm / 44cm
Carbon fiber construction
Clamp Diameter: 31.8mm
Drop: 120mm (all sizes)
Reach: 77mm (all sizes)
Slope: 15 degrees (all sizes)
Sweep: 12 degrees (all sizes)
Crown Grip Diameter: 30mm / 33.3mm / 35mm / 36.7mm
Slope Grip Diameter: 29mm / 31.3mm / 33mm / 34.7mm
Clamp Area Width: 67mm / 69mm / 73mm / 78mm
Max Torque Settings: Stem @6NM / Brake Levers @8NM
Internal Cable + Electronic Routing: Yes
Clip-On Compatible: No
Finish: Matt Black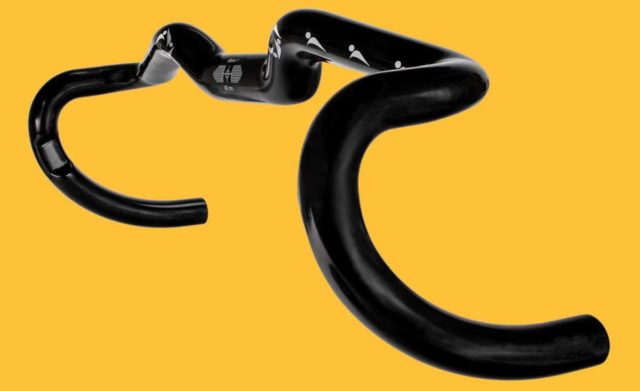 Priced at $US 329, the Wave Handlebar is available now.