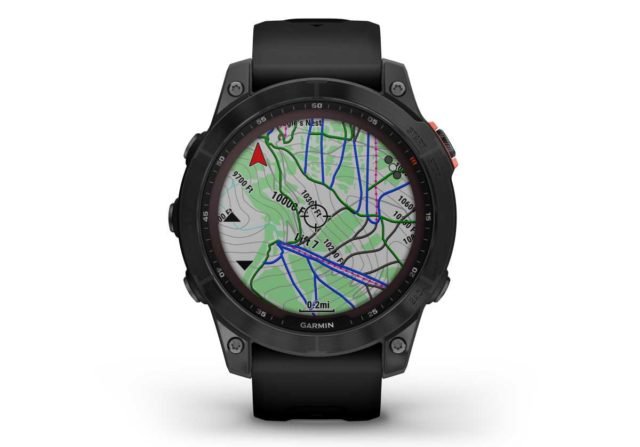 Garmin Fēnix 7 Intro
"New to Fēnix, the 7 Series gives users the choice between touchscreen and buttons, offering a modern smartwatch feel, but full control when needed. Continuing Garmin's best-in-class battery life legacy, fēnix 7 boasts up to 263 hours in max battery mode and up to 41 days in smartwatch mode​ (with Solar)."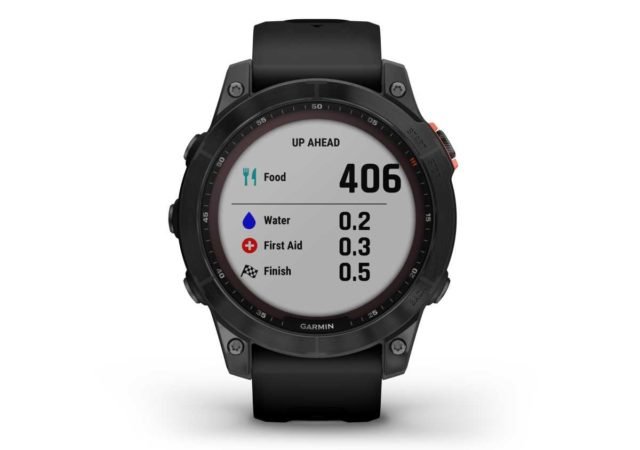 "Also new to Fēnix 7 is Garmin's new Real-Time Stamina. Real-Time Stamina learns from you, giving you a live estimate of how you're exerting energy during a ride, so you can push harder knowing you'll cross the finish line with nothing left in the tank. Finally, fēnix 7X also includes a built-in torch, perfect should you need a quick access hands-free light."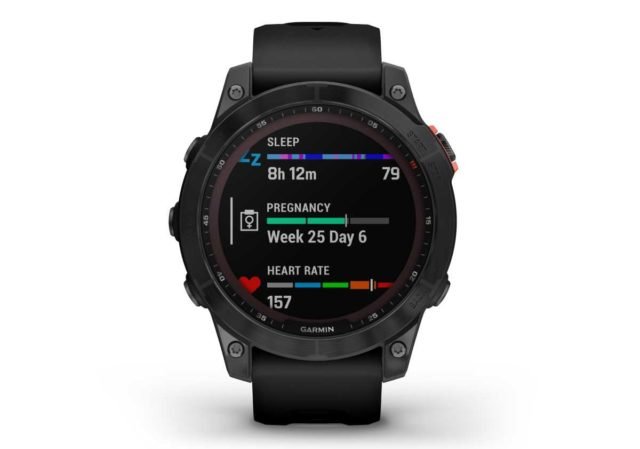 More info further down this article.
Garmin Epix Intro
"With a beautiful AMOLED display that can be controlled by both touchscreen and buttons, Epix is the perfect everyday smartwatch. Despite being packed with Garmin's market-leading activity tracking (including indoor and outdoor cycling), mapping, wellness and smart features, Epix still boasts up to 16 days of battery life – the best in class for an AMOLED smartwatch. Epix also comes with many of the new features found on fēnix 7, including Real-Time Stamina."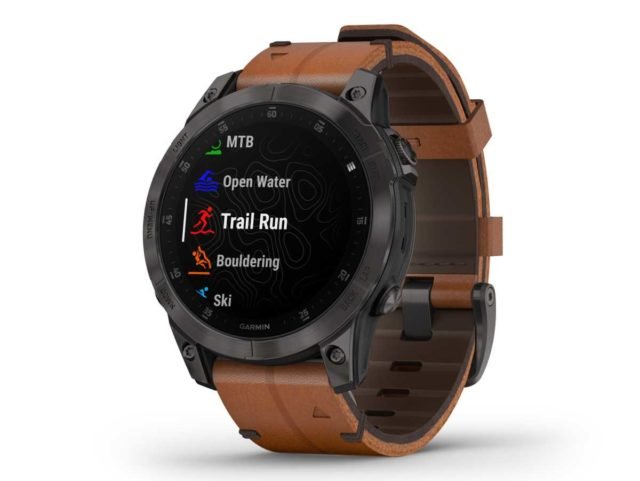 More info further down this article.
Garmin Fēnix 7 Tech
"Purpose-built to improve athletic achievement day in and day out, the fēnix 7 Series enhances the reliable 5-button interface with a responsive touch screen, it adds innovative new training features, multi-band positioning and multi-continent mapping, all integrated in a tough housing with protective button guards and metal-reinforced lugs. And with advanced solar charging for extended battery life, users can enjoy more time for adventure between charges."
Performance Design
"Built for rugged reliability from premium materials like titanium and sapphire, fēnix 7 Series comes in three sizes and has been redesigned for ultra-durability with reinforced lugs and metal button guards. Trusted button controls are matched with a responsive new touchscreen interface for dual utility, improving daily smartwatch interaction and map navigation. The powerful 5-buttons and touchscreen interface enables quick and intuitive engagement with the topographical maps, offering confident "off-grid" situational awareness. With the introduction of Sapphire Solar models, users do not have to choose between solar capabilities and a scratch-resistant sapphire lens, as they had done previously for the fēnix 6 Series. We've improved the solar harvesting capability up to 200% in smartwatch mode from fēnix 6 Solar to fēnix 7 Solar. The updated fēnix design maximizes solar surface area for increased efficiency including doubling solar gains from fēnix 6 to fēnix 7 in smartwatch mode. The solar-enabled fēnix 7X models can go even longer between charges with a battery life of up to 5 weeks in smartwatch mode1 and up to 5 days in GPS mode2."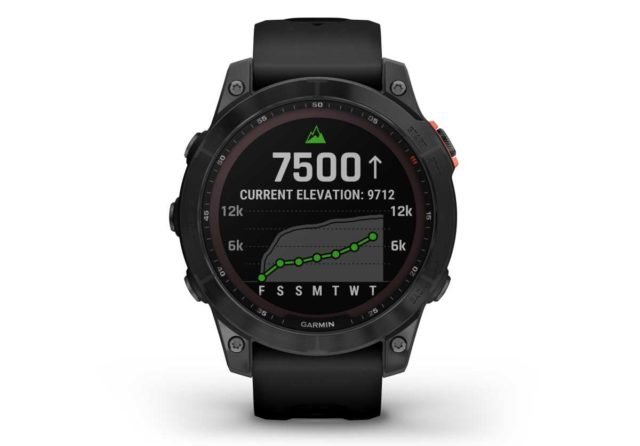 "fēnix 7X introduces an integrated hands-free quick-access multi-LED flashlight. This multi-purpose task light is a game-changer for sport, adventure and daily life. While setting up camp or running in the dark, a red or adjustable white light will brighten the way for greater visibility and situational awareness. With running mode enabled, the light will match to a runner's cadence, alternating between white and red with each arm swing so they can see and be seen, taking each stride with confidence."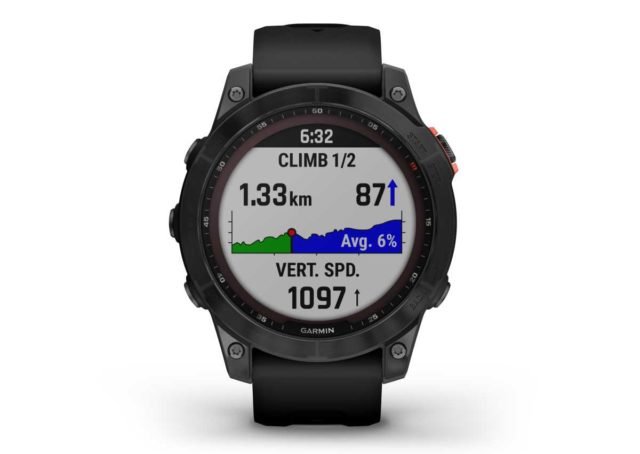 Advanced Training
Take training to the next level with sports apps from bouldering to mountain climbing to strength training and beyond. Plus tools for optimal performance, including:
To avoid burnout, the new Real-Time Stamina tool allows athletes to monitor and track exertion levels during a run or bike activity.
The new Visual Race Predictor feature takes into account running history and overall fitness to provide race estimates and insights into how training is progressing.
Post-workout, Recovery Time Advisor takes into account training intensity and other factors like stress, daily activity, and sleep to estimate the number of hours of rest needed to properly recover before another session of the same exertion.
Daily Workout Suggestions gives a recommended next run or ride workout based on current training load, training status, and overall fitness level.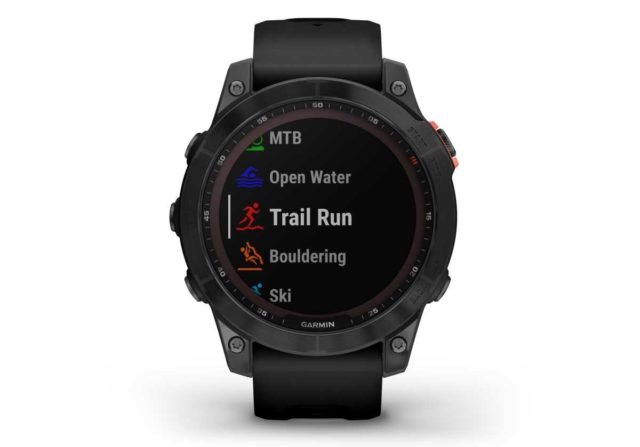 Trusted Tool
"Packed with Garmin's full suite of navigation features, the fēnix 7 Series supports all major satellite systems along with the additional L5 frequency range for improved accuracy in challenging GPS environments. All fēnix 7 watches are preloaded with the SkiView™ maps and 42,000 golf courses.  Standard and Solar models allow for downloadable TopoActive maps from any region around the world.  Sapphire Solar models are preloaded with TopoActive maps for your region and also allow users to download any region from around the world. Save precious time on race day with the new Up Ahead feature that provides exact locations of aid stations, trails, next turn, etc. At user-defined checkpoints, a data page displays performance metrics which includes upcoming distance and elevation— with a summary of the last split with optional rest timer—all in an effort to help athletes manage their time during competition."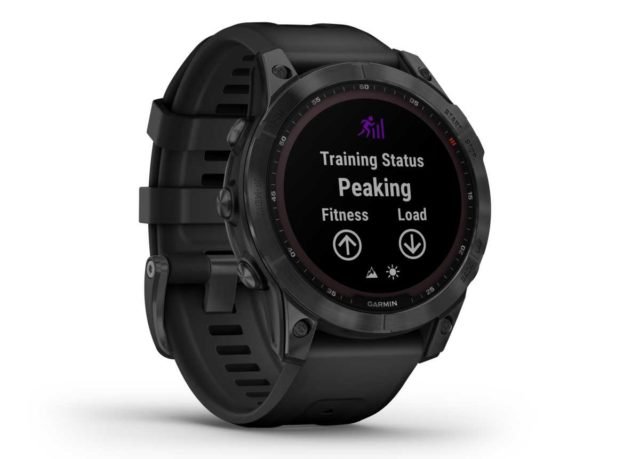 Everyday Utility
"Designed to be worn all day, every day, the fēnix 7 Series features 24/7 health and wellness tools including Pulse Ox, wrist-based heart rate, respiration, and stress tracking, plus Garmin wellness insights such as Body Battery™, Fitness Age and Sleep Score with Advanced Sleep Monitoring. After catching some Z's, see how much time was spent in each sleep stage and gain personalized insights into how activity, stress levels, and bedtimes influenced a good night's rest with a score from 0-100. When paired with a compatible smartphone, receive all smart notifications right on the wrist, with the ability to toggle on and off or disable during an activity. Safety and tracking features provide peace of mind while training outdoors with automatic incident detection and manually triggered assistance alerts, both of which send a message with the user's real-time location to emergency contacts.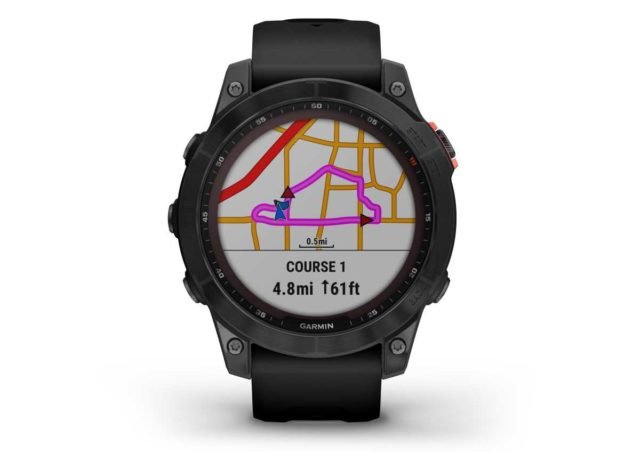 Users can access the Garmin Pay™ contactless payment solution, and enjoy music playlists from streaming services6 such as Spotify®, Amazon Music, and Deezer, which come preloaded on the fēnix 7 Series through the new Connect IQ™ Store On Device. The new Connect IQ Store On Device allows users to discover recommended apps and install over Wi-Fi directly from the watch, no phone required."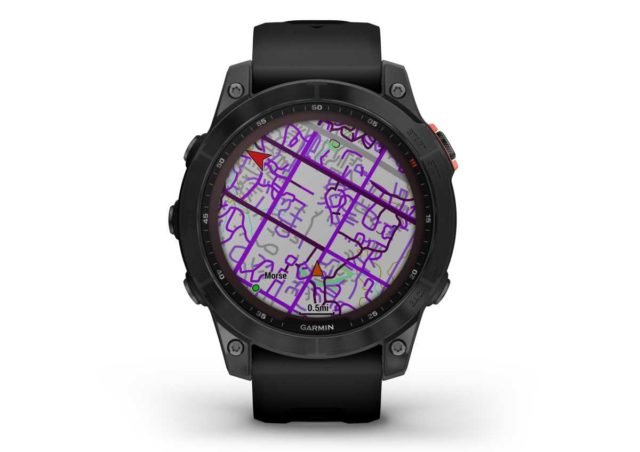 Pricing & Availability
Available models include fēnix 7S, fēnix 7 and fēnix 7X, with options for standard (non-solar), Solar and Sapphire Solar Editions, and have a suggested retail price starting at $US699.99 / £599.99. To learn more, visit garmin.com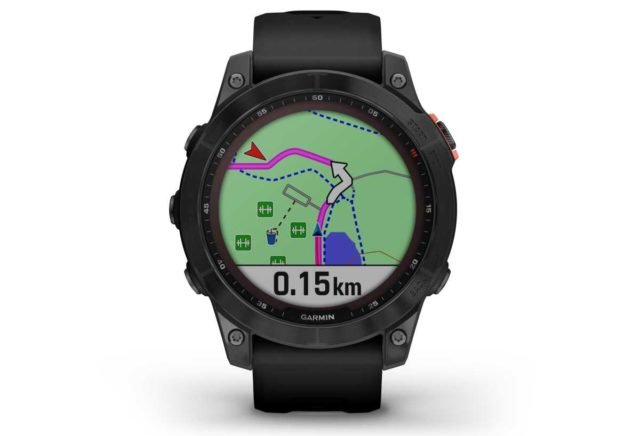 Garmin Epix Tech
"Built for everyday wear, epix combines a durable design and premium materials like sapphire and titanium with a 1.3'' always-on bright and beautiful AMOLED display. Trusted button controls are matched with a responsive new touchscreen interface for dual utility, improving daily smartwatch interaction and map navigation. Perfect form and technique with easy-to-follow animated workouts for strength training, cardio and yoga. Leaving work to go play tennis? Quickly change out epix watch straps with QuickFit™ bands available in metal, leather, suede and silicone."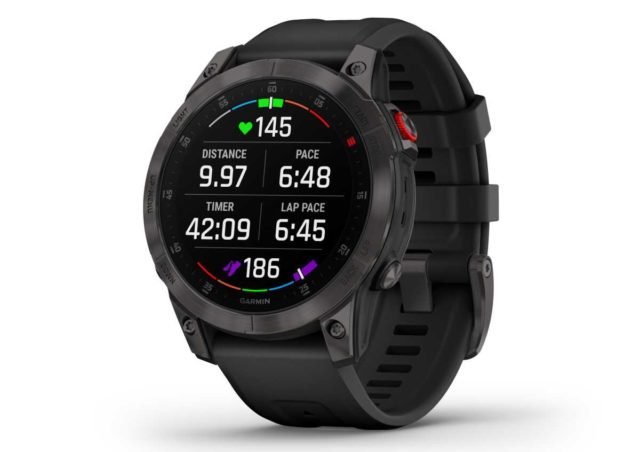 Advanced Health & Wellness
"With epix on the wrist and Garmin's broadest range of 24/7 health monitoring features, it has all the tools to help users gain a deeper understanding of their overall wellbeing including: wrist-based heart rate (with user-configurable alerts for high or low readings1), respiration and stress tracking, advanced sleep with sleep score and insights, and Body-Battery™ energy monitoring. Epix can keep up with any active lifestyle—no matter how diverse—with an array of sports apps for gym workouts, tennis, climbing, bouldering, golfing, surfing and skiing, just to name a few."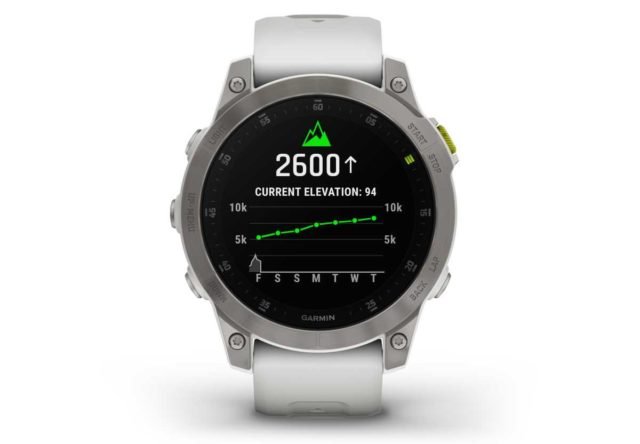 Innovative Coaching & Training
"Whether training for a 5K or something longer, epix can prepare runners for race day with customized training plans from Garmin Coach, complete with a free virtual personal trainer for added motivation. For runners going the distance, epix includes a wide range of advanced training features like PacePro™—which keeps a runner's pacing strategy on track with grade-adjusted guidance as they run a course—and Real-Time Stamina to track and manage exertion through activity to avoid burnout.  Train smarter with epix's daily suggested workouts, personally curated based on the users fitness level, their recent workouts, recovery time, training history and biometric data."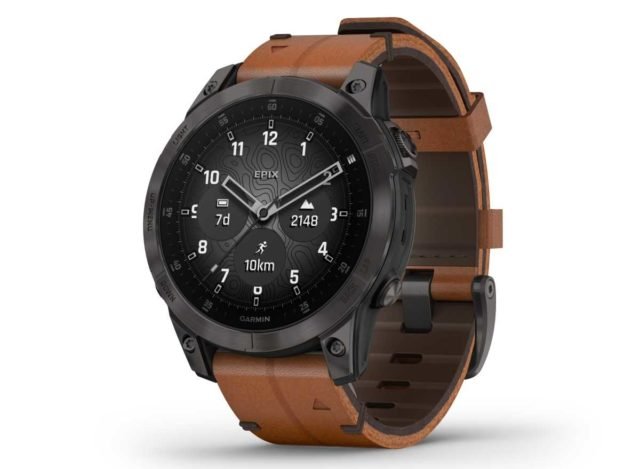 Superior Navigation
"Venturing into the great outdoors? Epix features multi-band frequency and multi-GNSS support for better and more accurate GPS positioning. Available in sapphire editions, epix comes preloaded with TopoActive maps with free access to download multi-continent maps from around the world, via Wi-Fi ®.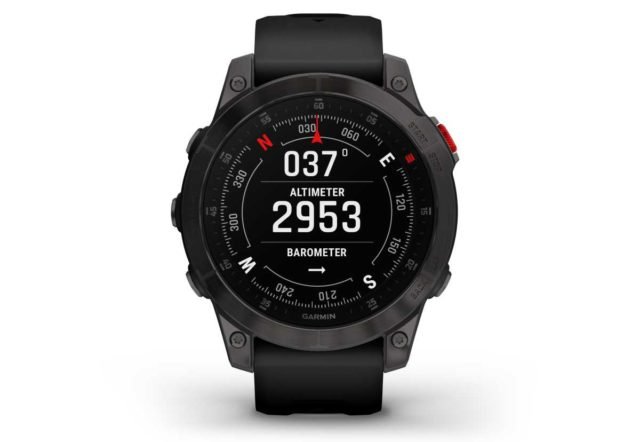 For skiers, hit the slopes with updated SkiView™ Maps, featuring new metrics and an improved activity overview. With a battery life of up to 16 days in smartwatch mode and up to 42 hours in GPS mode, users can enjoy their activities and adventures without worrying about their next charge."
User-Friendly Smart Features
Epix provides all-day connection and convenience with a host of smart features, including:
Smart notifications: Receive notifications2 for incoming calls, text messages, social media updates, calendar reminders and more
Music storage: Download songs or playlists3, including those from third-party music services. Spotify®, Amazon Music, and Deezer come preloaded via the new Connect IQ™ Store On Device. Connect IQ Store On Device allows users to discover recommended apps and install over Wi-Fi directly from the watch, no phone required.
Safety and tracking: Incident detection (during certain outdoor activities) and assistance can send a message with the user's real-time location (if available) to emergency contacts
Garmin Pay™: Contactless payment solution lets users leave their cash and cards at home for fast, touch-free transactions4 
Personalization: Add personality by downloading apps, widgets, watch faces and more from the Garmin Connect IQ™ store, with additional app support for Garmin Golf, Explore, and Garmin Connect Mobile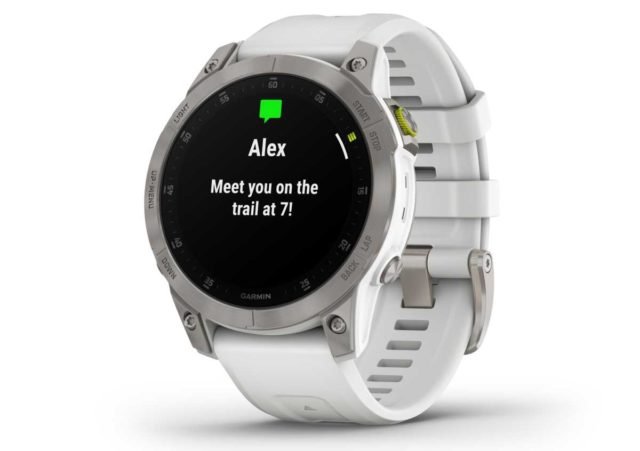 Pricing & Availability
Available now, epix is offered in slate steel, black titanium sapphire, and white titanium sapphire, black/carbon grey DLC titanium sapphire with a suggested retail price starting at $US899 / £799.99. To learn more, visit www.garmin.com