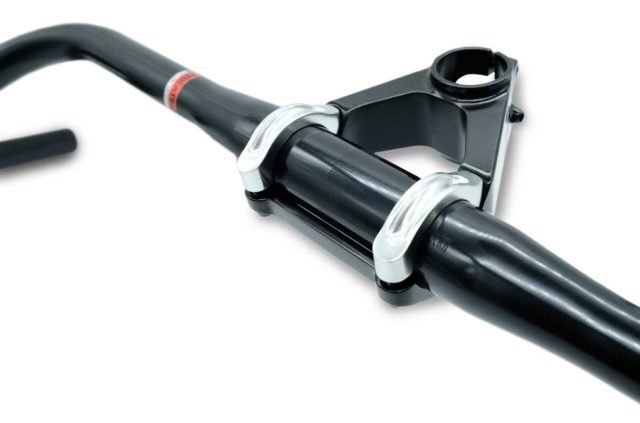 The new FARR HEADSPACE Stem
Retro-inspired, modern functionality.
When we set out to design a stem, we knew the market already had some great options and probably didn't need another lightweight or round stem to add to the mix.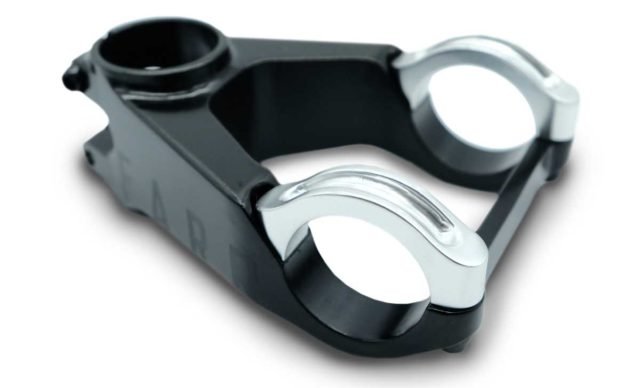 Looking at some of the great designs from the early days of MTB, we wanted to add some of that styling into a modern version and give riders a different option to what was already so prevalent on bikes over the last decade.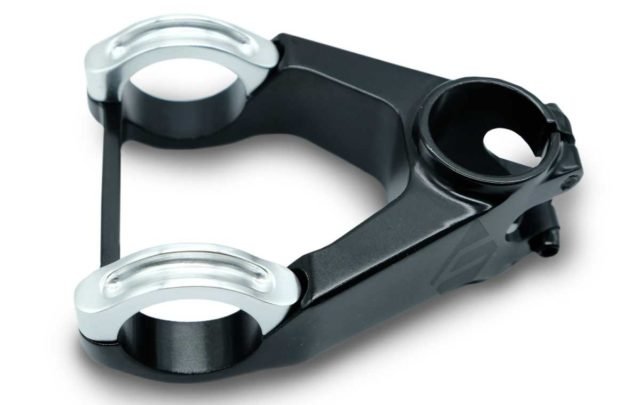 Updated now to a 31.8mm bar diameter and available in 1 extension – 70mm – our new HEADSPACE stem offers a new option to the crowded stem market.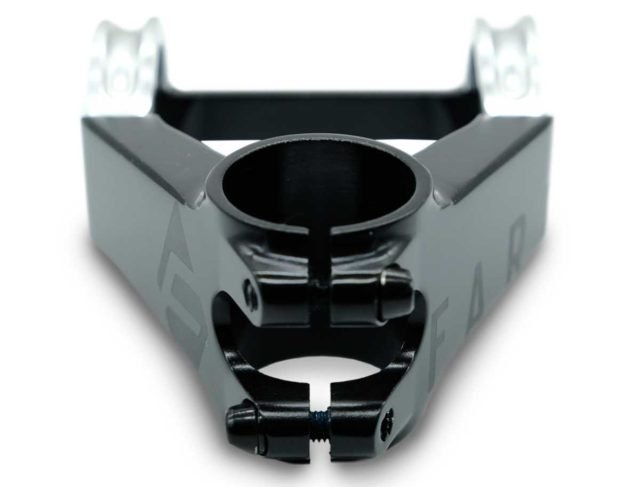 Why 70mm? Well, with gravel bike geometry progressing almost daily and most modern 29er trail setups running shorter stems ( less than 90mm at least ) we think this is the sweet spot.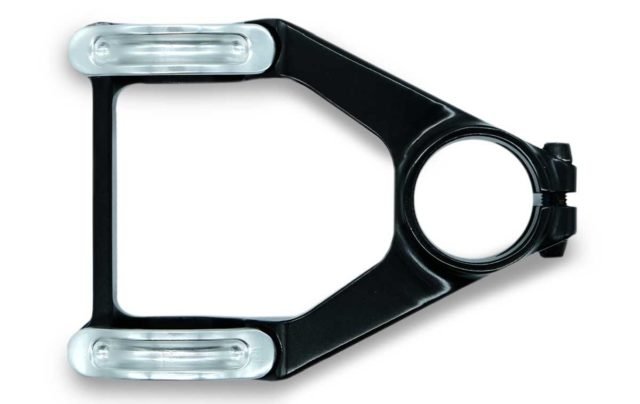 Utilizing a Forged Alloy construction with CNC machine finishing, the stem offers excellent torsional stiffness whilst still keeping the weight low enough for those wanting to do high-end bike builds.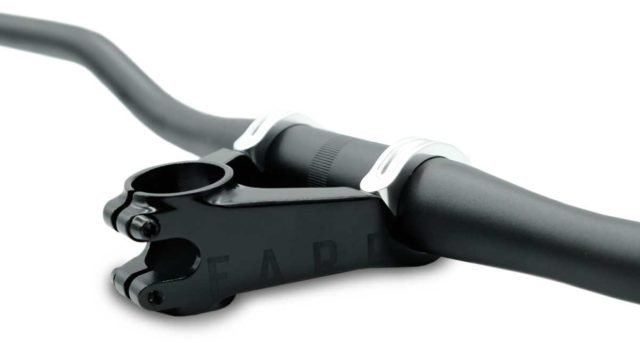 Apart from the obvious retro-styling, there was another WANT for the stem function … and that was to have it compatible with our Aero Bolt-On. By utilizing the exact same dimensions and width as the Carbon and Alloy Aero Bolt-On the stem doubles up as a 1-piece system when replacing the clamps with a Bolt-On.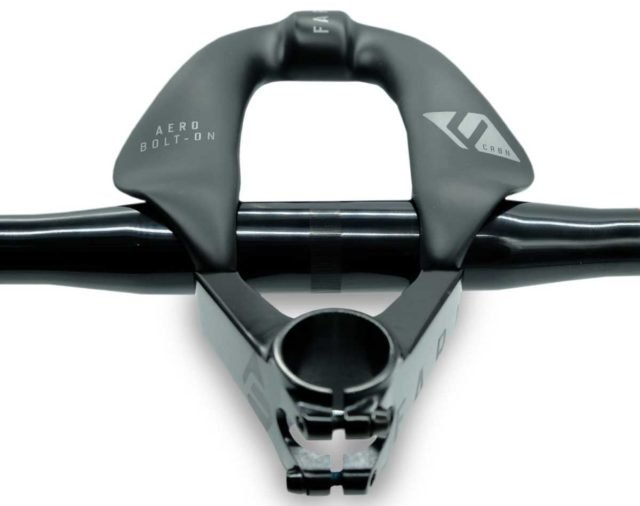 What bikes do we think these are gonna end up on? Gravel is a no-brainer as we designed the stem with that in mind from the outset. However, running a 70mm extension and 31.8mm bar-bore we think these would be a great option for modern XC / Bikepacking builds too … and let's not forget about all those super cool Vintage / Retro MTB's that are popping up all over our feed at the moment.
70mm Extension

31.8mm Bar Diameter

Forged Alloy with CNC-Machined Finish 

70mm Clamping Width ( ideal for Drop Handlebars and Flat or Low Riser MTB Handlebars )

Target Weight : approx 175g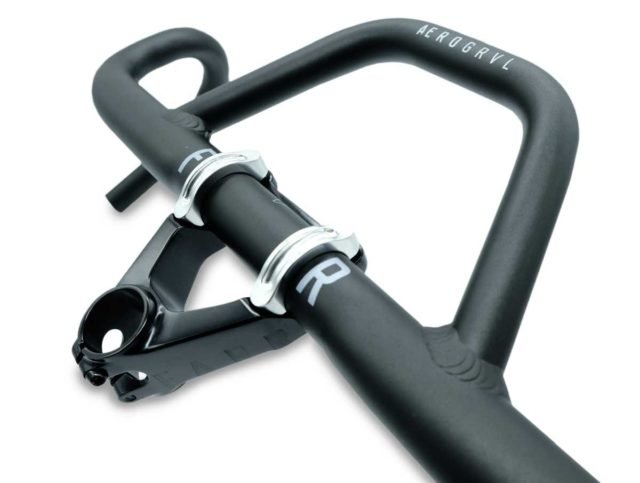 Frequently Asked Questions
Q : What is the Rise on the Stem?
A :  The stem features a ZERO Degree Rise. Once installed on the steerer tube of most modern bikes, which are all going longer/slacker , the need to have any rise on the stem ( most are only around 6 degrees anyway ) seemed pointless. Also with the varied use in terms of handlebars ( Drop or MTB ) the options to get the right setup are endless.
Q : Is the stem strong enough for MTB use?
A : Yes, definitely! We tested our first prototypes for EN MTB standard and it passed with flying colors. The stem was so stiff we even went and revised some of the CNC machining to allow further weight reduction. 
Q : How do I fit my GPS?
A : The inclusion of the Front Brace does effect the ability to clamp a GPS mount around the base of the handlebar. However, we have seen many riders run the Headset/Steerer Style mount on their bikes and this would be the best option for now. We are however working on some new accessories that will solve this problem … Furthermore with the stem allowing the fitment of both an Aero Bolt-On or an Aero Gravel handlebar, the mounting area/options increase with either of those additions.
Q : What MTB Handlebar will work well with this stem?
A : Ideally we would like to propose our Supa-Moto Riser handlebar as it has a wider and flatter center section allowing for this kind of stem as well as other accessories to be mounted in a neat and aesthetically pleasing way. Having said that, any handlebar that has a +70mm Flat 31.8mm section should work well with this stem. Flat/Low-Rise Handlebars would be the most compatible. 
Q : What Gravel Handlebar will work well with this stem?
A : Again, our Aero Gravel and Supa-Wide are great options, BUT we understand you want options. Basically, any round 31.8mm style Drop/Gravel handlebar will work. Some of those funky / oval shape bars will probably not work well this stem. 
Q : Will you be offering other extensions in the future?
A : Yes… but not until we have seen the response and sales for this 70mm version.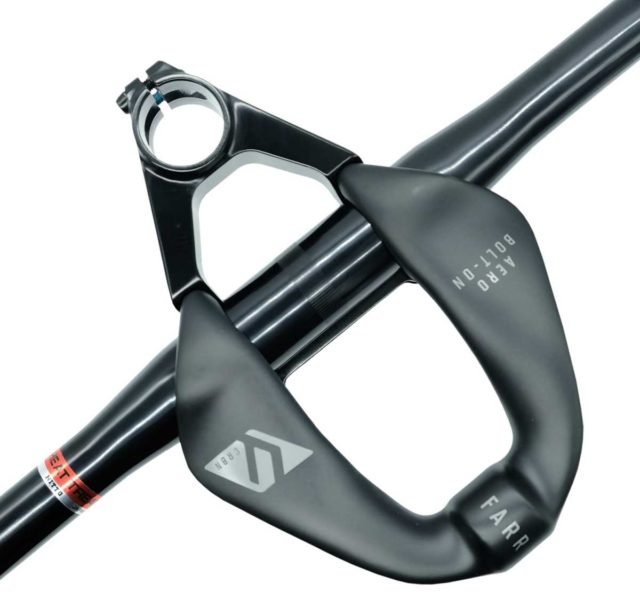 Pricing & Availability
Availability : Late January 2021
Link to Website : https://ridefarr.com/int/product/handlebar-stem-headspace-70mm/
Pricing : $ 95 USD on Pre-Order
RideFarr is a company that designs and develops endurance-inspired bike solutions. You can follow our progress by liking the Facebook page, Ride Farr and following the Instagram handle, ridefarr