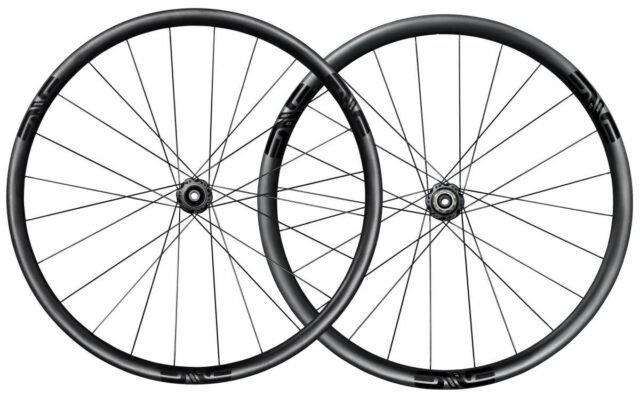 "ENVE is pleased to introduce the all-new Smart ENVE System (SES™) – a collection of aerodynamic carbon road and triathlon wheels designed to help riders and racers of all abilities and disciplines, roll faster. Now in its fourth generation, the SES™ wheel line builds upon the brand's mantra of Real-World Fast and features new shapes and constructions that have been purpose-built for their intended ride applications. The latest SES™ collection features four wheel models, the SES 2.3, SES 3.4, SES 4.5, and SES 6.7, with the SES 2.3 and SES 6.7 being completely new additions to the line."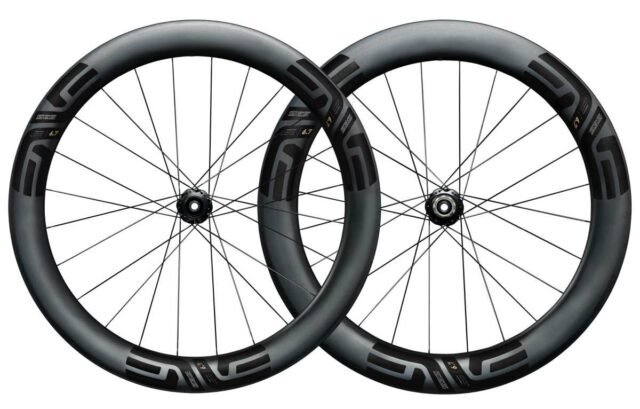 The SES™ wheel line is for the modern road rider, racer, and triathlete (Note from JOM: We know gravel cyclists are going to use these wheels) and builds upon ENVE's Real-World Fast design philosophy. By carefully evaluating how wheels, frame, and rider interact with the air in the wind tunnel and on the open road, several truths unfolded for ENVE that have guided modern wheel design.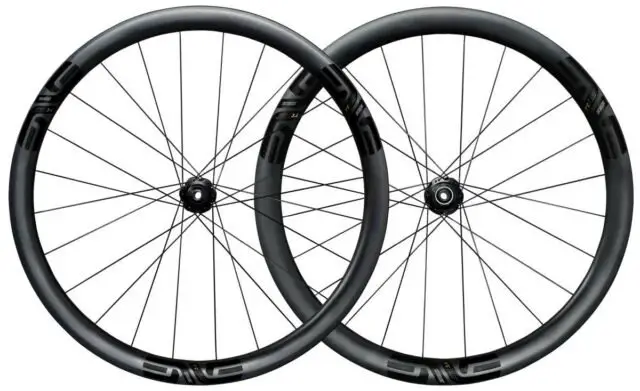 Airflow at the front of the bike differs from that at the back of the bike. All wheels in the SES™ lineup feature a rim depth and shape that is purpose-built for the flow field within which it exists. Front wheels are shallower than rear wheels and feature a more rounded profile to maximize crosswind stability and control, while the rear wheel profile is deeper, sharper, and more streamlined to maximize power transmission and drag reduction.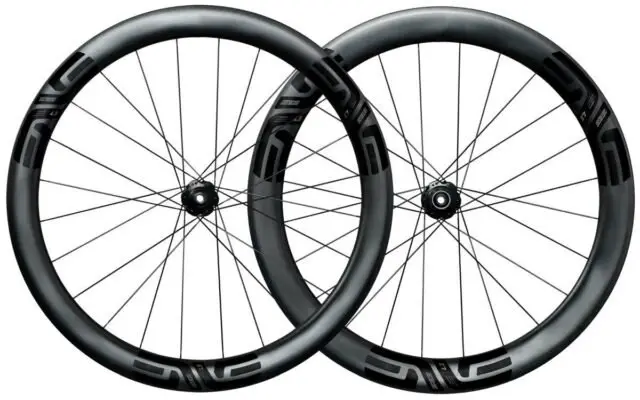 Speed matters. Nearly all wind tunnel testing is performed at 48 kph/30 mph. However, very few riders spend much time at or above that speed. While important for elite level racers, developing wheels outside the range of speeds that most riders spend their time within, leaves performance on the table. The SES™ wheels are designed and tested at both 48 kph/30 mph, and 32 kph/20 mph, resulting in rim shapes that are top-of-class performers at both real-world speeds.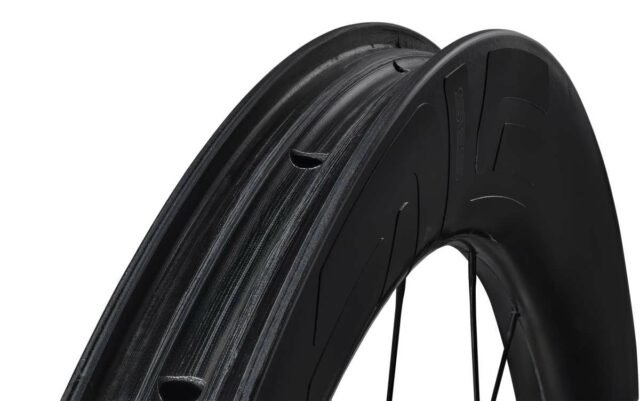 Tires play a critical role in a rider's efficiency. Be it aerodynamics, rolling resistance, or flat protection, a tire can be the difference between your best day or your worst day on the bike. ENVE developed their SES Tire to strike a Real-World Fast balance of aerodynamics, rolling resistance, durability, and hookless bead compatibility. ENVE's SES Tire is tubeless ready and available in four sizes – 25, 27, 29, and 31. The new SES™ lineup was optimized around the SES 27mm tire, which strikes a near perfect balance of high-volume rolling efficiency, weight, and aero efficiency.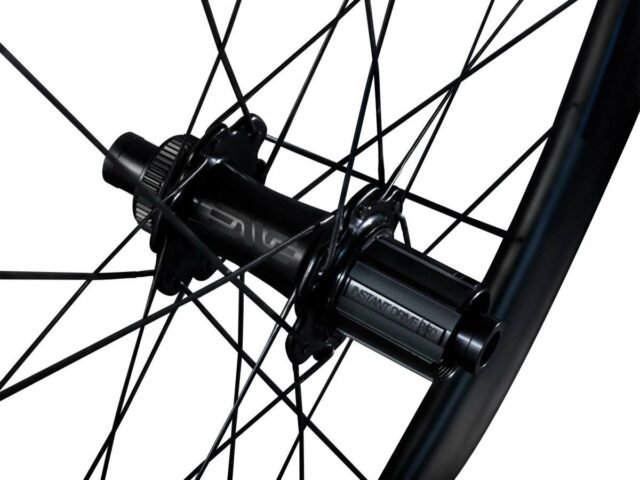 Tubeless represents the pinnacle of modern road wheel and tire system performance. Tubeless allows riders to achieve lower rolling resistance, better grip, and fewer flat tires. The SES™ lineup features ENVE's patent pending Wide Hookless Bead which aids in eliminating pinch-flats. The hookless bead rim design ensures that the critical dimensions of the rim, that are required for optimal tubeless performance, are achieved.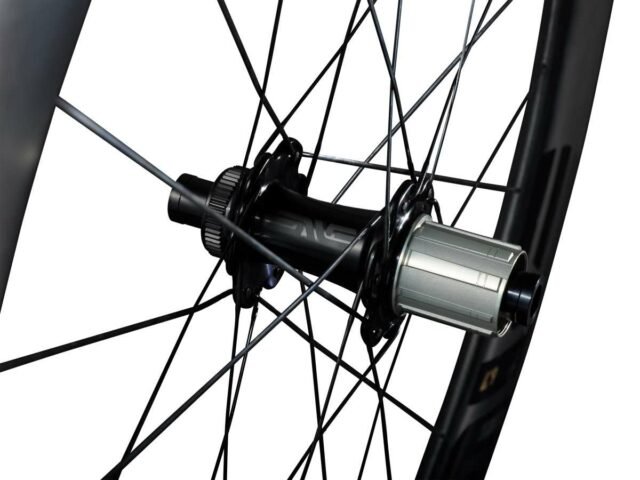 "We are extremely excited to introduce the all-new Smart ENVE System™ to the world. Our Real-World Fast design philosophy, commitment to incremental gains, and holistic approach to performance have allowed ENVE to establish itself as the industry benchmark for road and triathlon wheel performance over the last decade. The new line is more refined, lighter weight, smoother riding, and flat out faster," stated VP of Product and Brand, Jake Pantone.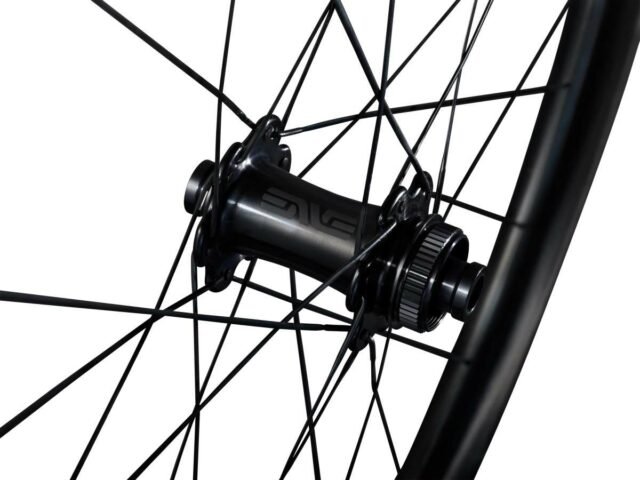 Each new SES™ wheel model is designed for a specific rider and application. In practice this is demonstrated by the fact that each model in the line features a scaled per intended application Wide Hookless Bead and inner rim width. As an example, the ultra-light SES 2.3 features a narrower Wide Hookless Bead with an inner rim width of 21mm while the more versatile, mixed-surface capable SES 3.4 and SES 4.5 feature a 25mm inner rim width and a substantially larger Wide Hookless Bead. The new SES 6.7 sits in the middle with a 23mm internal rim width.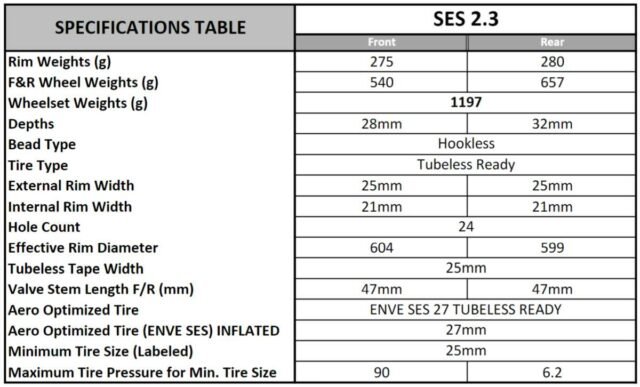 As early pioneers of modern road tubeless wheel design, ENVE's new wheel collection is designed for tubeless use only, and all wheel models in the collection feature a hookless bead design. All ENVE's tubeless compatible wheels, including the latest SES™, are compliant with the current ETRTO (European Tire and Rim Technical Organization) tubeless rim with straight-sidewall dimensional standard.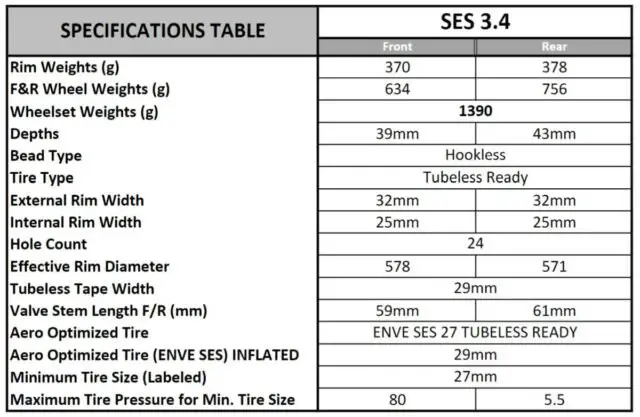 At the center of each new SES™ wheel is ENVE's Premium Road Hub. ENVE's road hub features premium-grade NTN full stainless-steel bearings, a refined lightweight design, optimized flange geometry for power transmission, and a durable 40t ratchet drive system. Introduced in 2018, ENVE hubs also feature Perfect Preload™, a technology that eliminates the need for bearing preload adjustments over time and ensures longer bearing life with greater efficiency. While the new SES™ wheel line is only available from the factory with ENVE hubs, SES™ rims may still be purchased as rim-only and built to any hub the customer chooses. These custom builds are available from ENVE retailers and custom wheel build partners.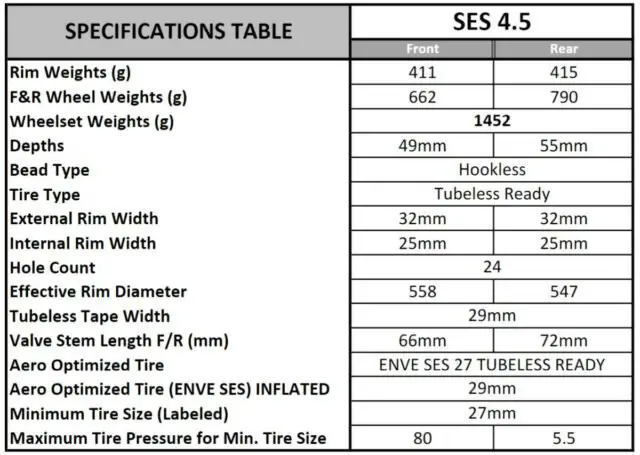 Over the past few years ENVE has discontinued all tubular road wheel models, and with the introduction of this latest generation, ENVE has announced that they will no longer be manufacturing rims with brake tracks. While ENVE will no longer offer rim brake compatible wheelsets in the aftermarket, they are committed to providing warranty support and service for rim brake products for the next two years.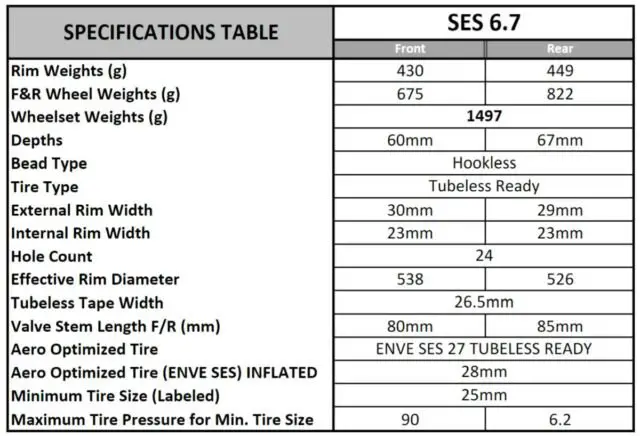 Like all ENVE rims and wheelsets, the new SES™ is manufactured at ENVE headquarters in Ogden, Utah, USA, and is backed by ENVE's Factory Limited Warranty which provides five-year protection against manufacturer defects in materials and workmanship. ENVE recently updated this warranty coverage to extend to secondhand owners as well. In addition to ENVE's warranty, buyers are also protected by ENVE's Incidental Damage Protection program. This program was designed to help rider's replace products that are damaged while riding, racing, or transporting their products. Original owners of SES™ wheelsets, who register their wheels, are eligible to receive free rim replacements for the first three years, and a prorated discount thereafter. Customer is responsible for all costs related to shipping, parts, and labor.
The all-new SES™ collection retails for USD $2850 and is now available through your local ENVE retailer, distributor, ENVE Ride Centers, and ENVE.com