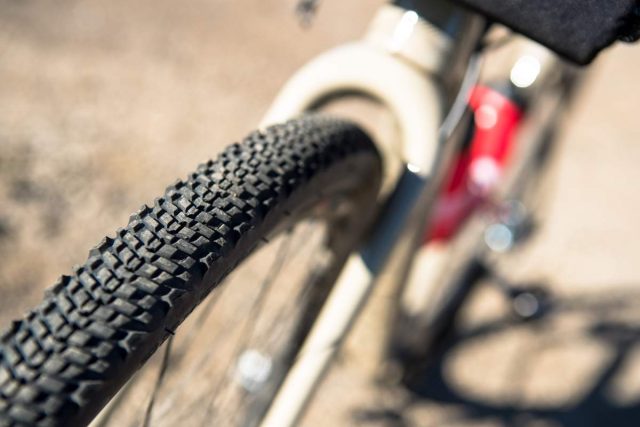 The EMP is the most aggressive tread in Donnelly's Gravel Tyre Line-up.
"Never one to rest long on their gravel laurels, Donnelly Cycling is rolling out their latest tread with a tip of the hat toward Emporia, Kansas. The new EMP is Donnelly's most aggressive gravel tire to date and just might be the real diamond in the rough you're looking for come June in Emporia, Kansas."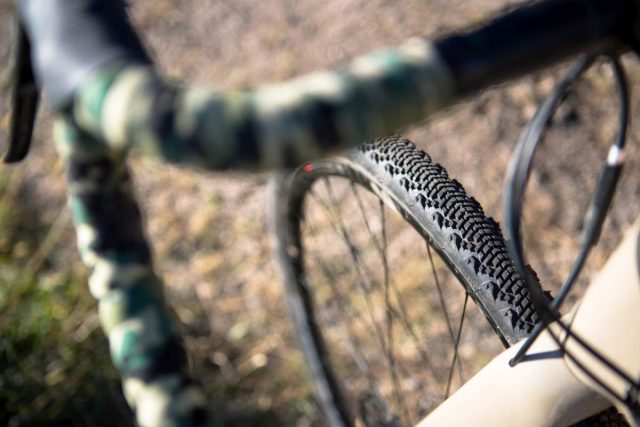 "Each June, little Emporia – population of 25,000 – becomes the epicenter of the gravel world when dirt road junkies from near and far touch down in Emporia (airport code EMP) to take to the start line for a cycling adventure that, many say, put gravel racing on the map. The event has become so popular it is now considered the product launching pad for the cycling industry's all-things-gravel. But the DK200 (or 100 or 350 for that matter) are not the only colossal gravel events to task the rider with their most tenacious treads."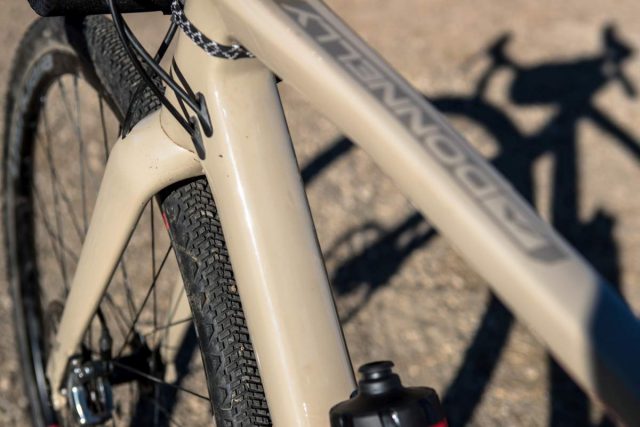 "The EMP, Donnelly's most aggressive gravel-specific tire to date, provides necessary traction when things get loose yet rolls with incredible efficiency when the terrain levels out. Beefy side knobs borrowed from the equally combative BOS cyclocross tire (named for wintry Boston 'cross conditions) offer impeccable cornering control and the integrated protection belt helps ward off punctures. The center tread design borrows slightly from Donnelly's MSO which, to date, was considered the most aggressive in their steadfast gravel stable."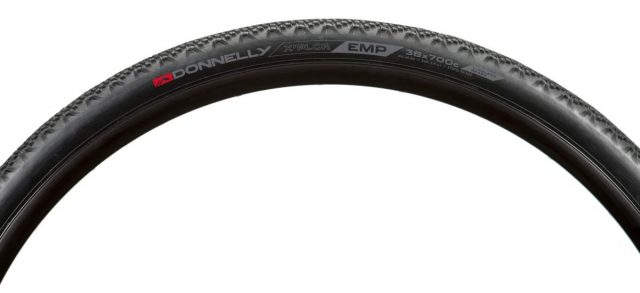 The EMP will be released by November's end in a 700 x 38 tubeless ready retailing for $72 and in a 60 tpi foldable bead for $47. In Spring of next year, Donnelly will roll out their EMP 700 x 45 tubeless ready ($72) and 700 x 45 60 tpi, as well ($47).
Additional Images