POPULAR X'PLOR ADVENTURE SERIES NOW AVAILABLE IN 650b SIZES
WITH MORE TO COME
Donnelly is rolling out its 650b range. Building off its popular X'PLOR series, Donnelly has begun releasing several sizes and treads to accommodate the growing demand for the alternative gravel wheel size.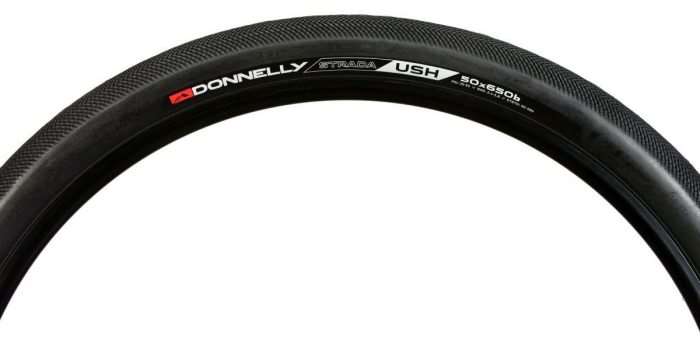 Among the first to travel gravel stateside are the X'PLOR Strada USH is a 650b x 42 available in a 60 tpi wire and folding; and tubeless ready. The Strada USH is both an adventure and all-commuter tread, a combination of the best selling road Strada LGG and the X'PLOR series commuter and equally adept gravel tire – the USH. The Strada USH combines a fast rolling center track and scaled up herringbone tread for traction in the turns. The 650b x 42 tubeless ready retails for $67.00 and is equivalent to a 700c x 23 in diameter. Alongside the release of the 650b x 42 is the Strada USH 650b x 50, which will carry the bikepacker over pavement, packed dirt and out of dodge expeditiously and with cushion for comfort.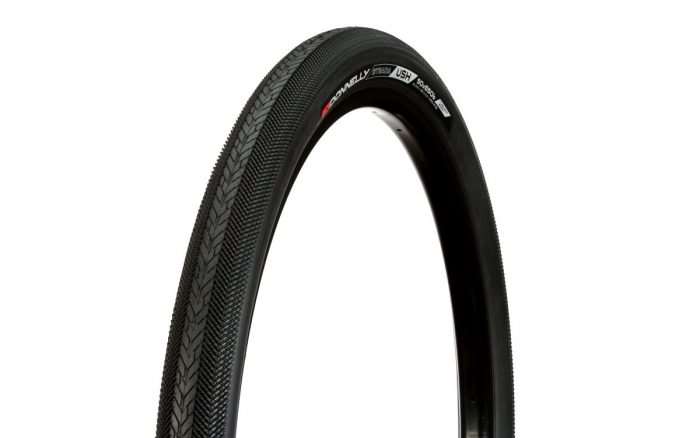 Also ready to roll is the X'PLOR MSO 650b x 36 tubeless ready. In the pipeline and soon to follow is its big brother the X'PLOR MSO 650b x 50 tubeless ready, a tire that is equivalent to a 700c x 32 tire in diameter. Both of these models retail for $67.00.
The X'PLOR MSO tread is a serious adventure tire that was designed from the ground-up for multiple conditions and is a distinct Donnelly tread pattern of both polygonal and hexagonal shapes, smooth-rolling center knobs and aggressive shoulder lugs for cornering control. The soft rubber compound for extra grip and shock absorption combined with the tightly packed center knobs and aggressive shoulder lugs provides great traction and durability.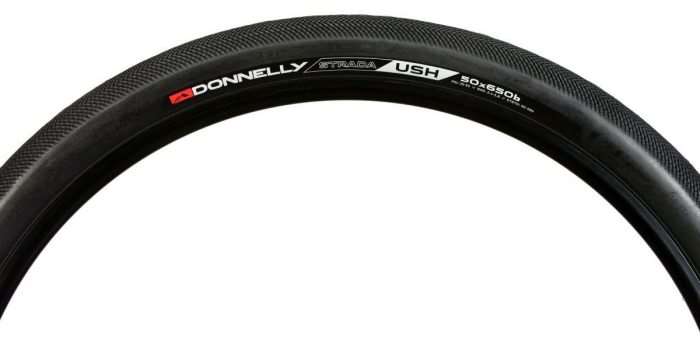 Though the X'PLOR MSO has been a go-to tire for hardcore endurance gravel racers it is also the perfect tread over pavement. Riders opting to use their 27.5 mountain bike for commuting or urban riding sessions may well find this to be the perfect companion for getting from A to B with a bit more speed, style and finesse.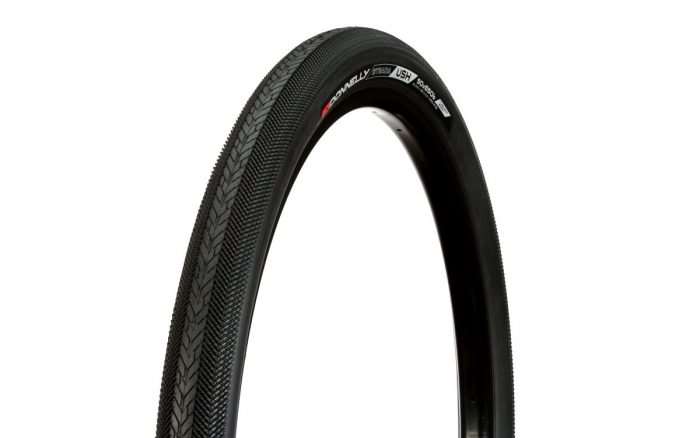 "With the growth of the gravel category comes an increased need for additional sizes for both our OE customers and for the aftermarket," said Donn Kellogg. "We've developed this 650b range in reaction to the market's demand for more universal platforms. Several brands have created models where one can use a 700c wheel for faster, less aggressive road riding, where a 650b wheel and larger volume tire can be used for exploring off the beaten path."
Also in stock is a 650b x 33 MXP, a tread that was originally developed specifically for cyclocross. Its all-conditions tread, however, is ready and able to tackle loose dirt, sand and moderate mud, hard pack and pavement – just the conditions you might find cruising out of town to a spring adventure ride.