Before we begin, just who is J. (Jack) Laverack?
"At J.Laverack we are passionate about how a bike looks, feels and performs. To maintain these three core values all of our bicycles are designed and assembled to order within our home county of Rutland in England. Our bicycles pay homage to an era when bike races lasted 24 hours or more and cyclists like Jack Laverack (Co-founder Oliver's Grandfather) travelled on rough, pothole-strewn roads and tracks to discover new places.". J. Lavferack – Read more about them by visiting their website, link at the bottom of this article.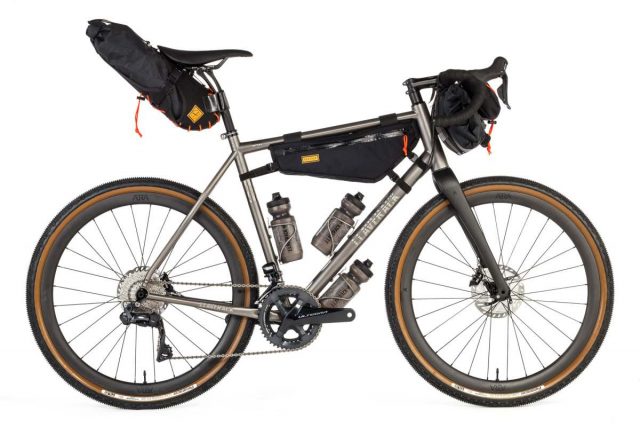 "J.Laverack has added a gravel adventure bike, called the GRiT, to its range of breathtaking titanium bikes."
"The GRiT has been a long time in development," said designer Oliver Laverack. "We have been determined throughout the design and testing process that this should be a no compromise, aesthetically beautiful gravel adventure bike that will inspire confidence no matter how gnarly the terrain."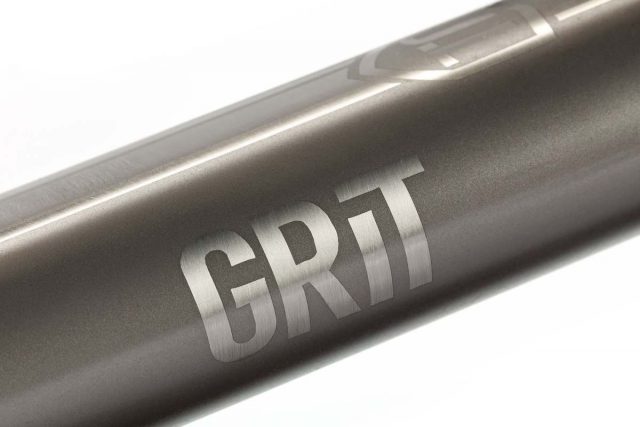 "We also wanted to set our new gravel bike clearly apart from our extremely capable J.ACK, which has abundant off-road capability, but is more road and rough road focussed."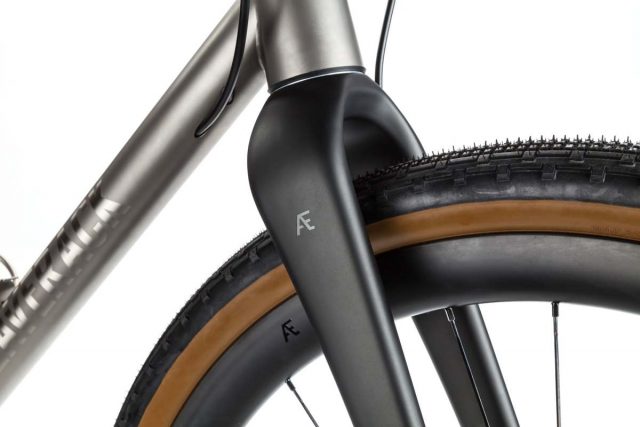 "Up front, the GRiT fork offers ample tyre and mud clearance and features a longer rake, increasing the gap between your shoes and the front tyre, which is important on slower technical terrain."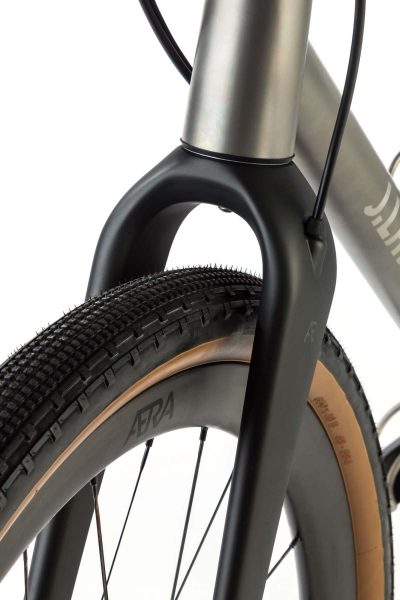 "Longer chainstays, combined with a meticulous bike fit, place the rider's weight further back for increased traction over loose terrain."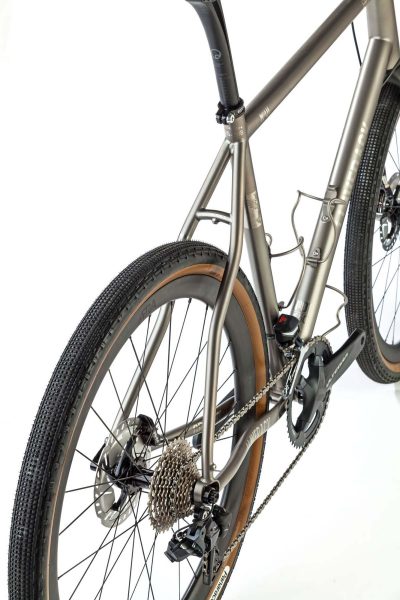 "Both the longer fork rake and longer chainstays also increase the stability of the bike over rough sections at speed. All models feature wider flared handlebars and shorter stems to take the rider's weight off the front of the bike and keep handling responsive and light."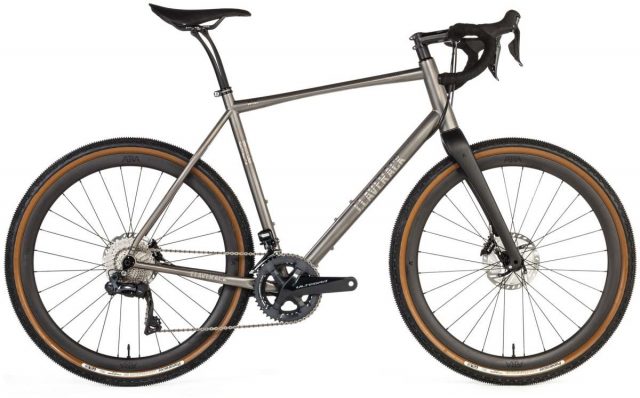 "This bike can be configured in so many different ways, depending on the type and size of the adventure. Build it up with a full complement of frame luggage and tackle a trans-continental adventure, or simply run two bottles and head out on your local trails, you decide."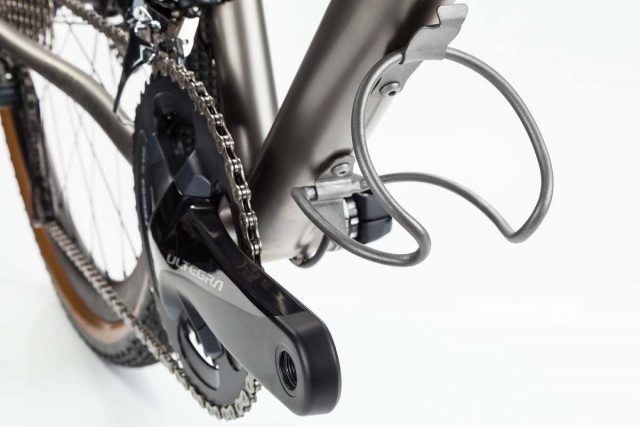 "The GRiT will take any adventure in its stride, be it big or small."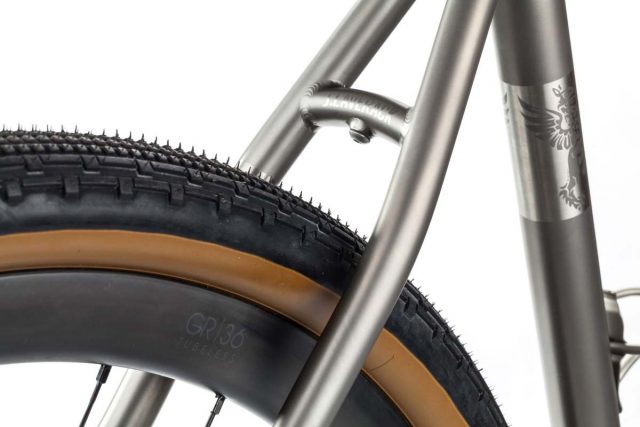 "The ride characteristics of the GRiT have surpassed even our own expectations and combined with super wide tyre clearances, that will allow for up to 52mm 650B tyres and 48mm 700C tyres, this bike is an unstoppable adventure machine," said Oliver. "In our eyes, titanium is the best material in the world for a gravel adventure bike; it's the ultimate metal with mettle. The rough and tumble nature of gravel and off-road riding means riders will push their limits and need a material that will stand up to repeatedly being ridden hard".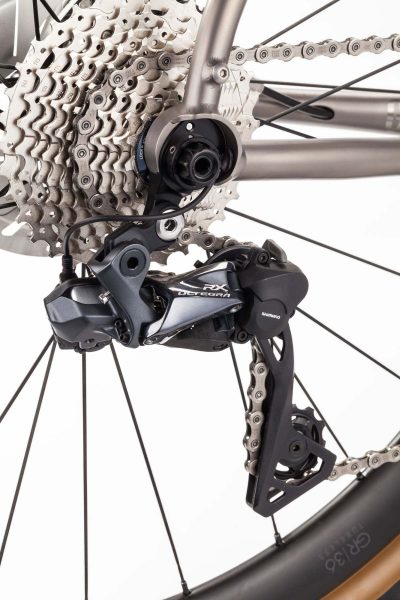 "The GRiT will come as standard with 12mm thru axles and a tapered head tube. It will be available with SRAM 1x or Shimano's 2x builds. Shimano builds will feature an Ultegra RX rear mech and customers can upgrade to Hope RX4 brake calipers, an Ergon split leaf seatpost and ÆRA carbon 650B or 700C gravel specific wheels."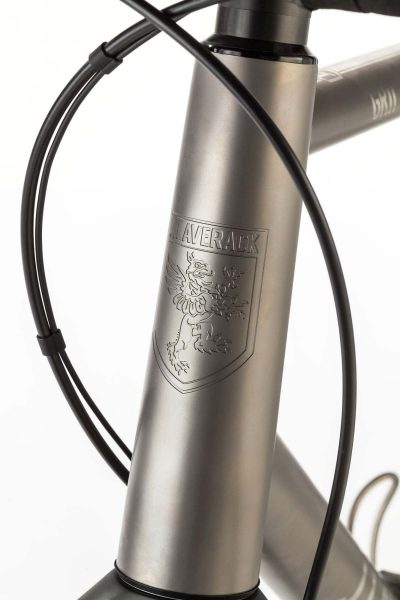 "Customisation options include an engraved headbadge, mudguard, rack mounts, a third bottle cage and internal dynamo cable routing and even a T47 bottom bracket as an alternative to our preferred BSA threaded bottom bracket."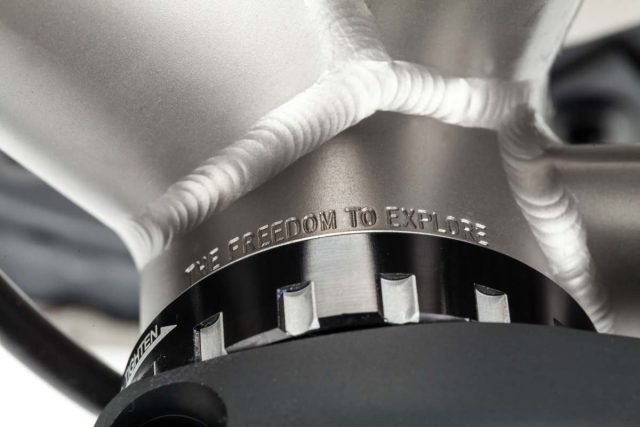 "One upgrade likely to prove extremely popular is the ÆRA Dynamo Gravel fork, which features a crown mount and internal dynamo cable routing to work with ÆRA dynamo wheels (alloy or carbon)."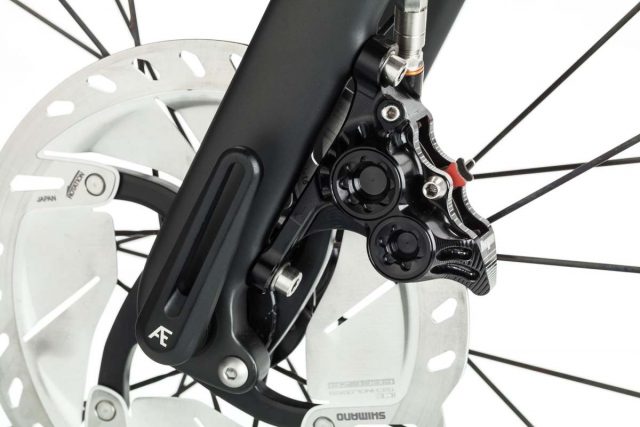 "All J.Laverack bikes are made to order with custom geometry and bike fitting available when visiting our showroom and HQ in Oakham."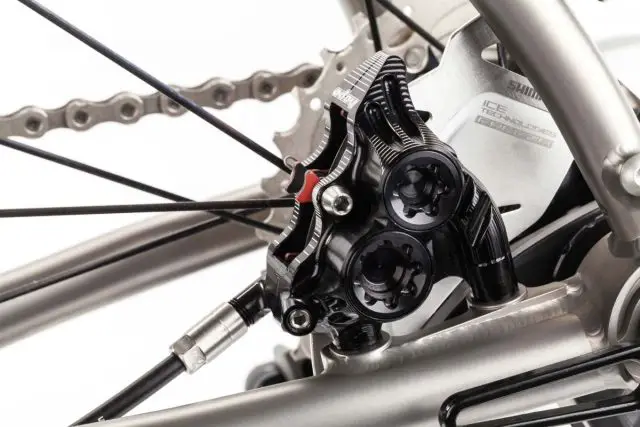 The GRiT is available as a frame only for £2050 (Approximately €2330 or $2670) or frame and ÆRA forks for £2500 (Approximately €2840 or $3250) and complete builds starting from £3850 (Approximately €4375 or $5010). Adding carbon ÆRA GR|36 650B wheels or 700C ÆRA GR|28 wheels with Hope RS4 hubs adds £1100 (Approximately €1240 or $1410).