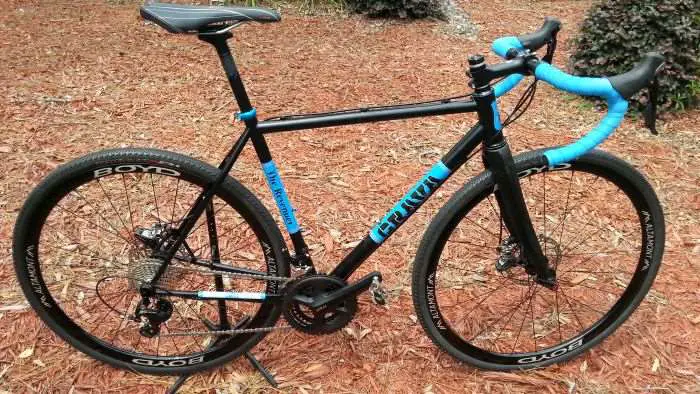 Grava Bike was created to offer a single do-it-all tool for the upswell of "Roubaix" races, gravel grinders, monster cross / ultra cross, mountain centuries, Gran Fondos, and multi-flavored tests of endurance on every road surface imaginable. Additionally, a Grava Bike can hammer at your local cyclocross venue. If you reside in or around Lenoir, North Carolina, you've likely seen riders astride Grava Bikes, representing their home base of Luna Cycles.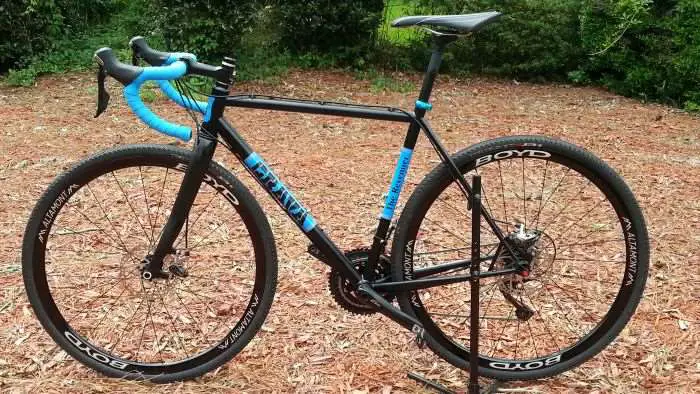 2014 saw the Grava Bike Maple Sally, an all carbon gravel rig. For 2015, Grava Bike, adds to their lineup with their newest addition, The Revenuer. Handbuilt in Tennessee, USA, The Revenuer features tubesets by Columbus and Dedacciai, with parts such as dropouts and bottom bracket shells by Paragon Machine Works.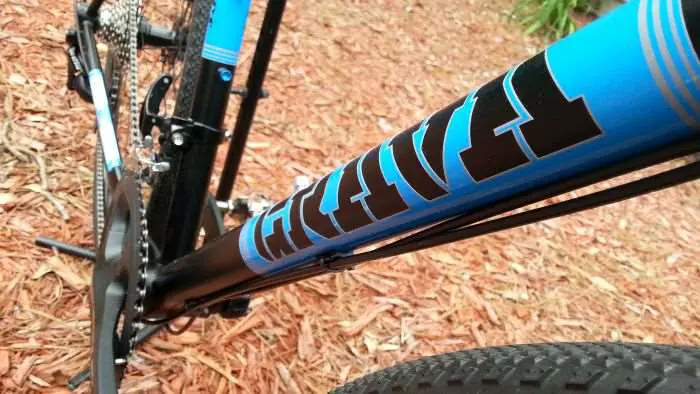 The name "Revenuer" comes from the days of prohibition, when the men responsible for producing moonshine, bobbed and weaved throughout the Appalachian Mountains, avoiding the "Revenuers". The Revenuers were the Bureau of Prohibition agents, enforcing the law, and stopping the moonshiner's illegal work.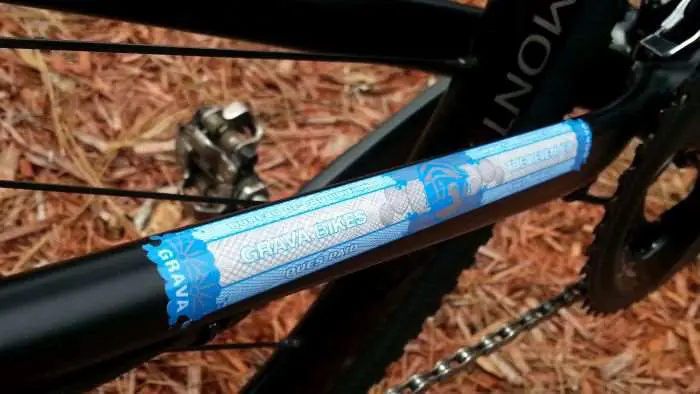 The Revenuer features design highlights such as:
44mm headtube for compatibility with tapered steerer tube forks.
PF30 bottom bracket – accommodates any crankset, with single speed options if a PF30 eccentric bottom bracket is used. Single speed hangers are available
142 x 12mm Wright-style rear dropouts with e-thru axle compatibility.
Full carbon TRP tapered steerer tube fork with 100 x 15mm thru axle.
Tire clearance for 40mm front and rear.
Full length, external shifter housing for front and rear derailleur – easy to service.
Rear brake housing routed above the top tube, for ease of shouldering during cyclocross events.
Powder coated frame ensuring a long service life in harsh conditions.
Available in four sizes, ranging in effective top tube length of 52cm (Small), 54cm (Medium), 56cm (Large) and 58cm (X-Large)
The Revenuer provided to Gravel Cyclist for testing is a size Medium, fitted with a Shimano 105 11 speed groupset, Boyd Altamont disc brake tubeless compatible wheelset with Specialized Trigger Pro 700c x 33mm tires, and TRP Spyre SL mechanical brakes.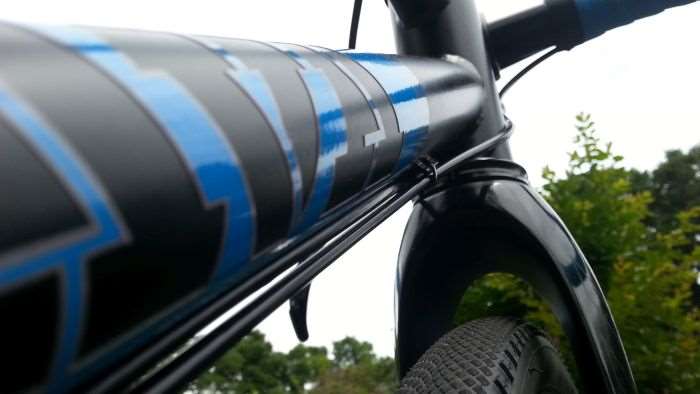 Soon, the Gravel Cyclist crew will be putting The Revenuer through its paces across all manner of road surfaces, providing a full review.
A Kickstarter campaign will soon be launched to facilitate funding of the first production run. Frames will begin shipping six weeks after the Kickstarter is successfully concluded.
Priced at $US 1,599 for frame, fork, headset, seat collar, front and rear thru axles.
Grava Bike: Website – Facebook.
Additional photos – Click a thumbnail image to see full size (hosted by Flickr).

[alpine-phototile-for-flickr src="set" uid="126879102@N04″ sid="72157649659384183″ imgl="flickr" style="gallery" row="14″ grwidth="800″ grheight="600″ size="240″ num="27″ shadow="1″ highlight="1″ curve="1″ align="center" max="100″]