"Shop quality tools in a compact footprint delivers versatility, function, and portability"
The new All-Purpose Driver Kit from Fix It Sticks provides a comprehensive tool solution that is aimed for fixes at home and on the road. Developed in response to customer feedback, the kit delivers 70 different parts to assist in tightening and loosening just about any bolt, screw, or fastener you may encounter.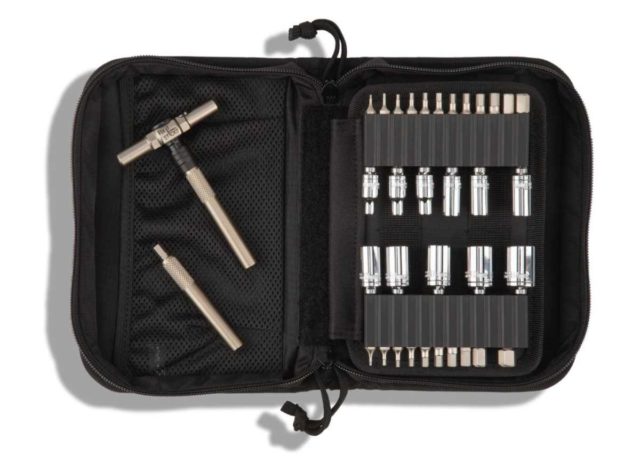 Fix It Sticks was born on Kickstarter nearly 8 years ago and continues to evolve into delivering compact tool solutions for many sports and endeavors. The kit provides 68 different electroless nickel plated, S2 quality bits and chrome-plated sockets, 1 magnetic velcro patch, 1 modular ratcheting T-Way Wrench, and 1 extension tool for greater reach or leverage depending on the task at hand and a tough nylon carrying case to carry it in.
"Our goal for the T-Way Wrench was always to create a more versatile 3-way wrench competitor. After adding the ratchet feature and our locking hex connector we are winning over tool lovers left and right!" said Brian Davis, Founder of Fix It Sticks. "We listen to feedback daily from customers asking to include more bits and tools in 1 simple package so they can fix anything their heart desires. Today, we are answering that call with the new All-Purpose Driver Kit."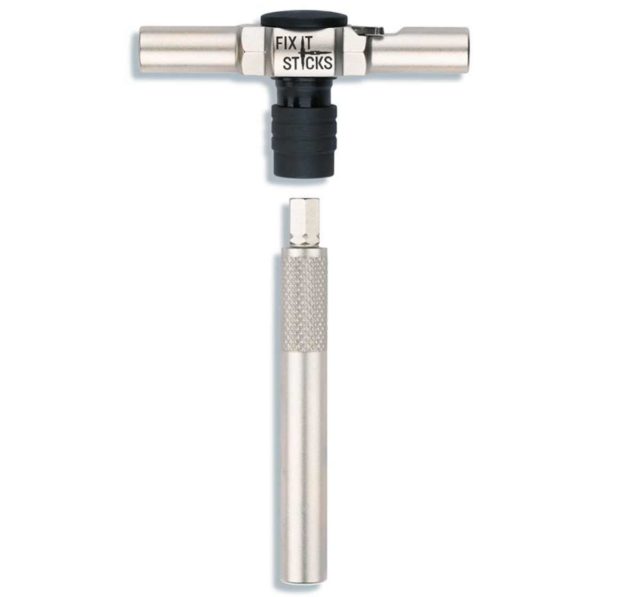 The T-Way Wrench features some subtle innovation as well. The tool offers a compact ratcheting mechanism with 108 points of engagement mated to a locking hex drive attachment which allows the tool to be broken down in 2 configurations. The locking hex drive attachment accepts driver bits freeing the extension to be used on one side of the T transforming the tool into a configuration similar to a typical socket wrench.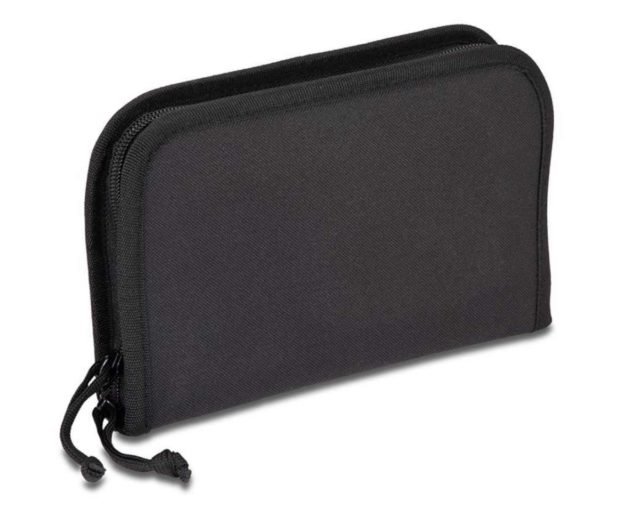 "We hear from users in all sorts of sports and professions and it was the bit selection that dictated the target market for each kit, but now the All-Purpose Driver Kit is more agnostic, by including everything we can think of in 1 kit, our customers can add, subtract, and carry it along for adventures as they see fit," concluded Brian.
The All-Purpose Driver is currently available for pre-ordering with an expected ship date of April 21st. Pre-order pricing offers a discount of 20% for a total cost of $160.
Fix It Sticks offers many custom 1/4 inch bit tools like tire levers, pry bars, chain breakers, dental picks, and more at the Fix It Sticks website.