"Mosaic Cycles is a bicycle manufacturer located in Boulder, Colorado. Led by frame builder Aaron Barcheck, each titanium and steel frame is built for the discerning cyclist with fundamental understanding of bicycle design, a precise execution of material science, engineering, and unique aesthetic.  Each one of these seemingly disparate pieces merge into a unified assembly of beauty and purpose throughout their careful process; The Bespoke Bicycle."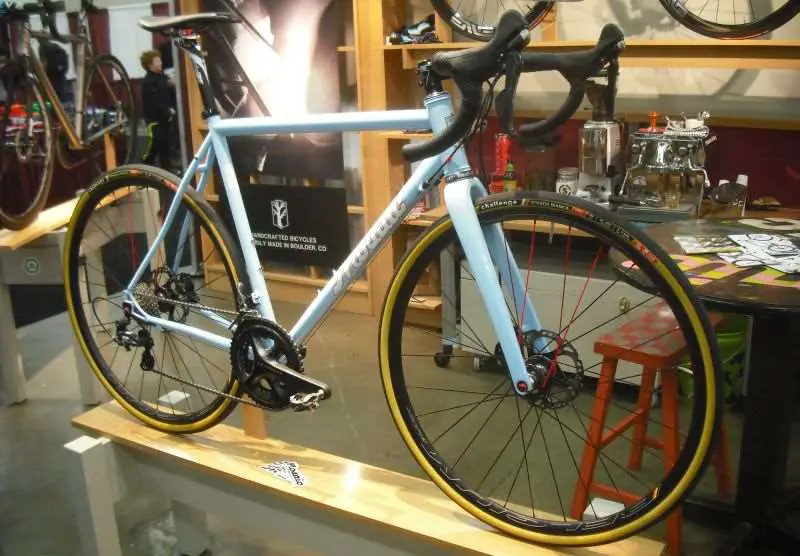 With that said, Mosaic Cycles brought a new gravel project bike to NAHBS 2015, the G-Series (Gravel), with offerings in Steel and Titanium.  The steel bike is featured here.  Simply put, it is stunning.  We at Gravel Cyclist desire one greatly, even if we are scared of chipping up the paint.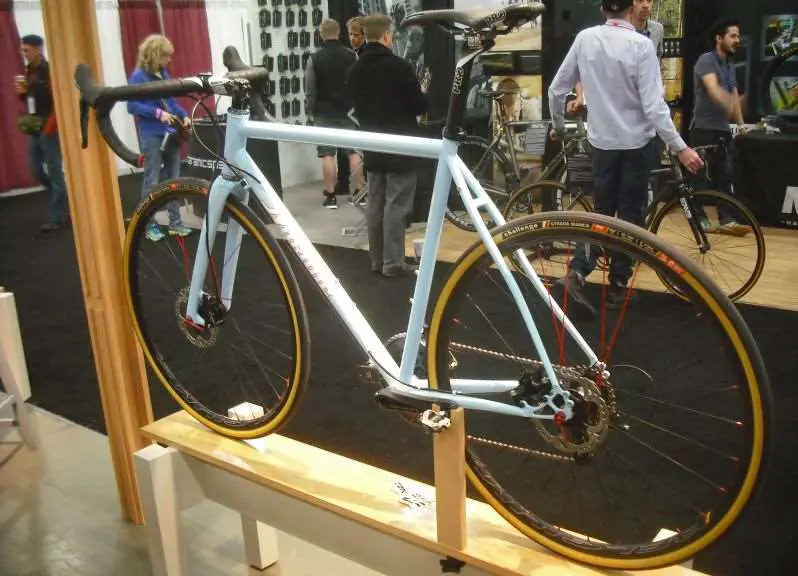 "The Bespoke  Bicycle is the tangible act of turning practical performance goals into a bike of singular personality and beauty. Few makers are capable of – or willing to – truly embrace each rider's aspirations without the need to insert their ego or be confined by self-imposed limitations."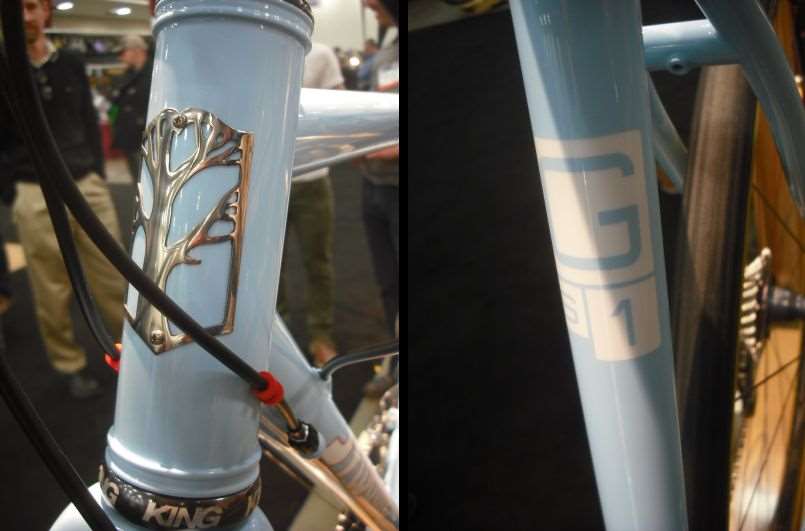 Mosaic's G-Series bikes are not yet featured on the company's website, but expect them, along with more information to follow soon.  In the meantime, please enjoy the view here at G.C.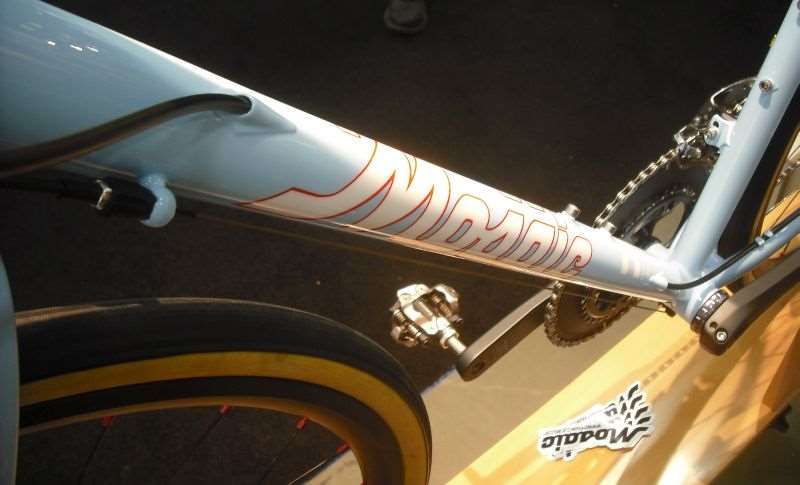 Web – Mosiac Cycles, Facebook – Mosiac Cycles