A little about Lundbeck Cycles, courtesy of the company website:
"Because nothing is better than riding what was designed and built specifically for you.
Handbuilt steel bicycles are the most wonderful form of functional artwork, which are not only beautiful but fast, light, and durable machines with incredible ride quality. You'll find an enormous amount of passion from the craftsman in this small industry who build with their unique perspectives and style. My hope is that you will find a bicycle you truly feel connected with that inspires you to spend more time in the saddle."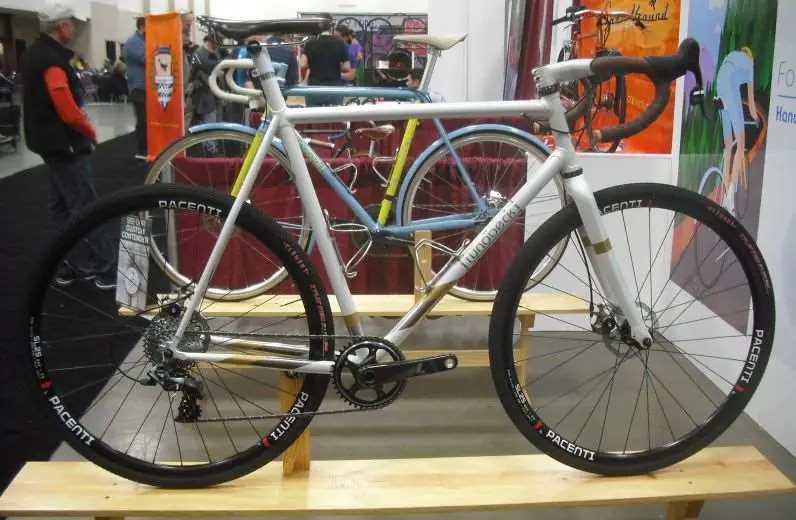 The bike you see here is a customer's bike, completed just in time for display at NAHBS.  The customer requested a modern classic cyclocross bike, with the capability for fenders, but to also function as a gravel / adventure bike, and commuting. Barring the paint (Spectrum Powderworks), Max Lundbeck is the man responsible for everything about this gorgeous machine.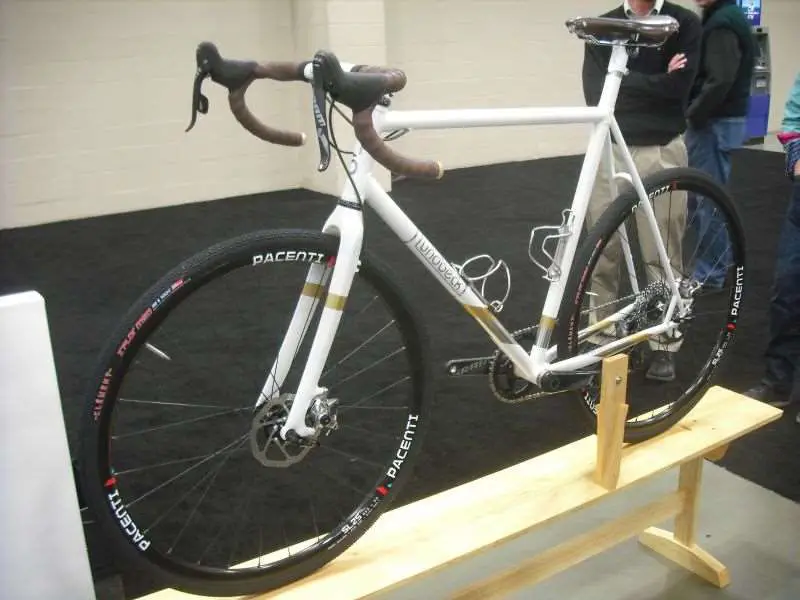 More from Max about his work; "The work you will find here is designed and fabricated one at a time with a style that is clean without losing its sense of fun. Whether its torquing megawatts up a mountain or cruising down the street to the coffee shop, the goal of each project is to enhance that experience for the rider. The materials and components which make up each build come from companies who value quality, performance, and panache ahead of volume."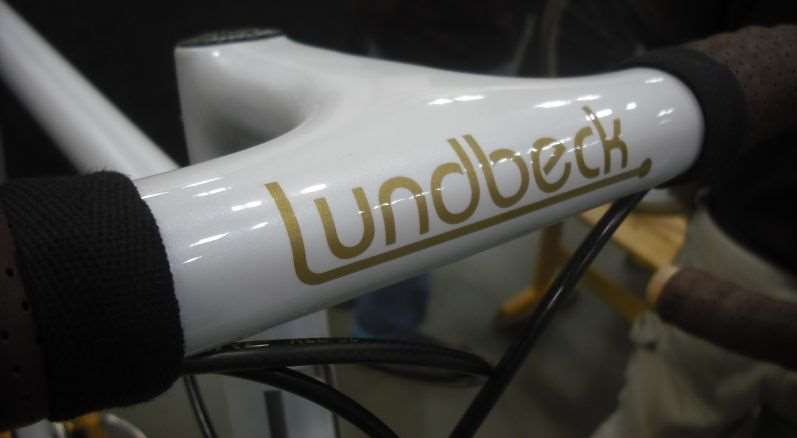 Max Lundbeck like many of us, holds a regular job.  In his case, he's an engineer with a background in manufacturing. He's also a Cyclist. Because all of these things are vying for his attention, the bike you see here is one of only 15 Max will produce during the 2015 year.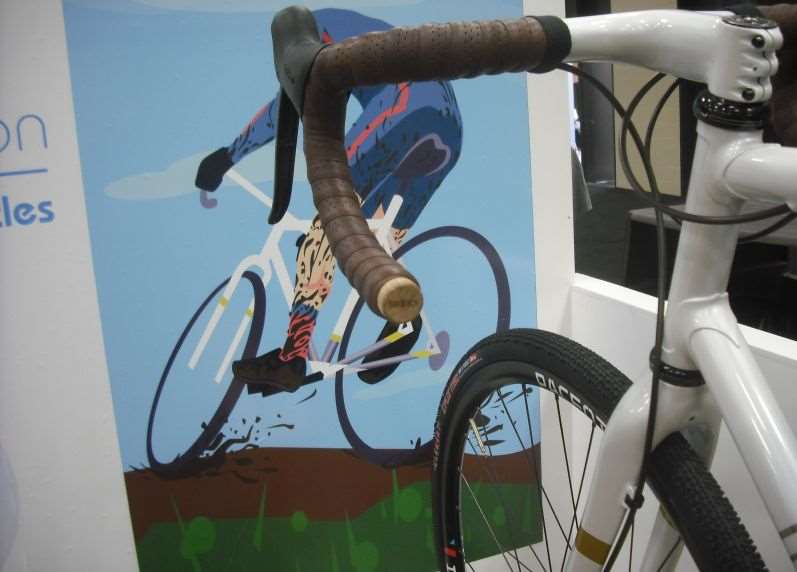 Lundbeck Cycles is a one person operation, meaning Max is the person you'll speak to over the phone or email, should you be interested in inquiring further.  If you're visiting Cincinnati, Ohio, and enjoy unique, handmade, quality bikes that stand out from the norm, consider looking at Lundbeck Cycles.
Web – Lundbeck Cycles, Facebook – Lundbeck Cycles
 Additional photos – Click a thumbnail image to see full size (hosted by Flickr).
[alpine-phototile-for-flickr src="set" uid="126879102@N04″ sid="72157650822908180″ imgl="flickr" style="gallery" row="14″ grwidth="800″ grheight="600″ size="240″ num="27″ shadow="1″ highlight="1″ curve="1″ align="center" max="100″]