Bill Holland of Holland Cycles has been building bicycles in San Diego since 1976. Bill learned his trade from renowned frame builder, Albert Eisentraut.  From 1986 to 1992, Bill and his small team of builders were constructing exclusively in steel, and producing about 200 frames per year.  Legendary frame painter Joe Bell was affiliated with Holland Cycles at this time.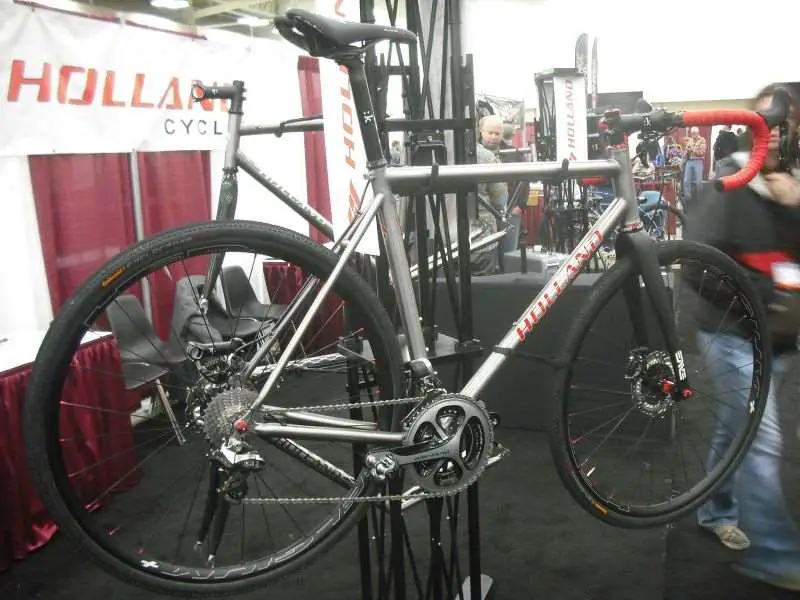 Fast forward to 1992, when Bill constructed his first Titanium frame. By 1995, all of his frame work had transitioned to titanium. In 2004, Bill continued developing titanium, and licensed ExoGrid technology. ExoGrid – the co-molding of carbon fiber with a cutout titanium frame to save weight, and provide special ride characteristics, courtesy of the damping properties of both materials.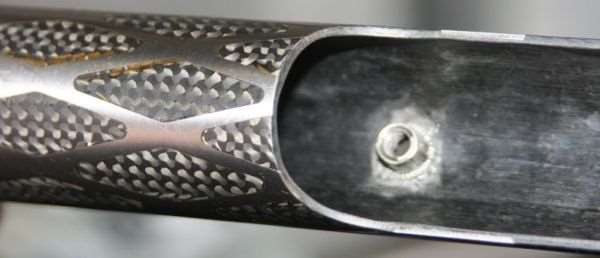 The Holland Gravel Travel bike, is one of Holland's NAHBS 2015 entries, and relies on Ritchey's Breakway frame concept, which Holland first licensed in 2013.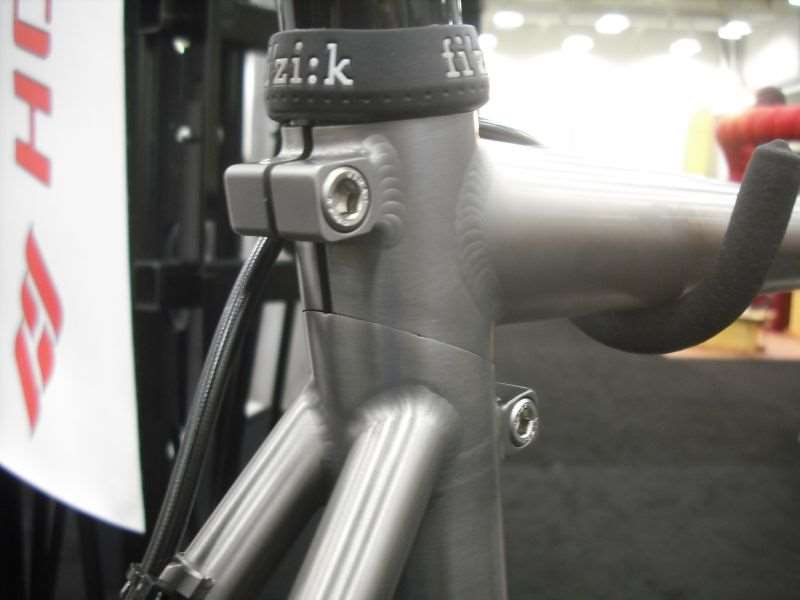 If you compare Gravel Cyclist's review of the Ritchey Breakaway, you can see Holland has made improvements to Ritchey's breakaway system.  Most notable of which is the clamp located toward the bottom of the downtube – Holland's unit is much beefier, and relies on a dual bolt system.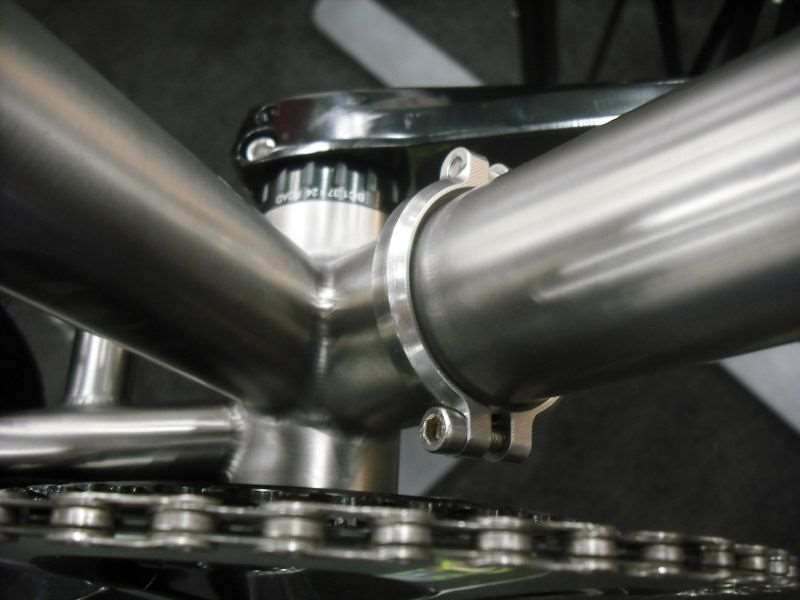 Other features of the build include an internally routed Shimano Dura Ace Di2 hydraulic brake drivetrain, and if you look carefully, Speedplay's newest pedal system – the Syzr (we hope to obtain a pair of these in the future to test).

Travel bikes may seem like a luxury, but if you're a frequent flyer, you will see return on investment with zero oversize / bike baggage fees at the airline check-in counter. Additionally, bikes such as the Holland and Ritchey Breakaway make for perfect everyday bikes.  Ride on!
Web – Holland Cycles, Facebook – Holland Cycles.