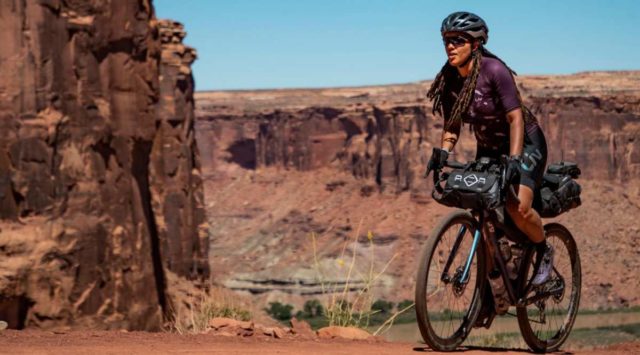 "Whether you're following the map's contour lines or going straight up them, Devote accommodates your every need." – Liv Cycling
"Enjoy the freedom to explore and go big with this fully loaded, accessory-ready gravel bike that never quits. With so much versatility, capability, and comfort, your goals and adventures will expand beyond your wildest dreams."
Key Performance Factors
Lightweight
Advanced-Grade Composite frame and fork keeps your ride lightweight so you can pack on the gear, or ALUXXGrade Aluminum with Advanced-Grade Composite fork to meet any rider's needs.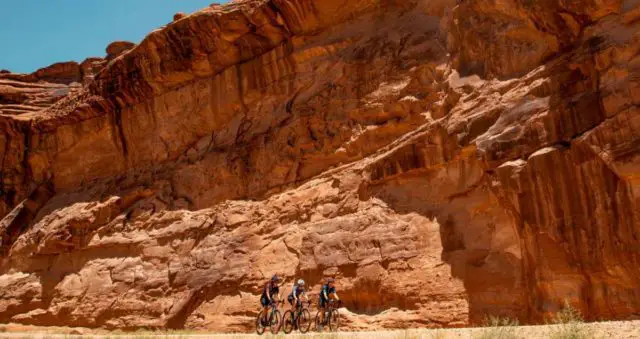 Versatile
Clearance for 45c tires, three water bottle mounts and smart mount system for racks and accessories, this bike meets the demands of your next journey.
Sleek Design
Women's-specific design and internal cable routing keep this gravel bike clean and contoured for all-day adventure.
Devote Advanced Pro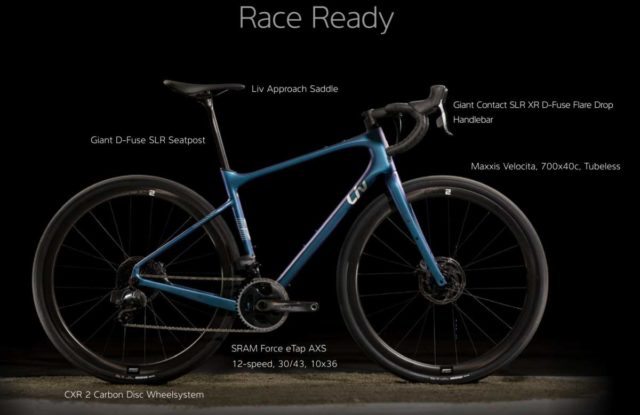 Devote Advanced 1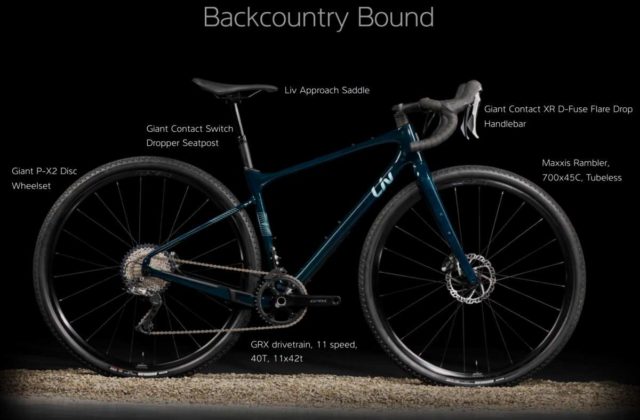 Devote Advanced 2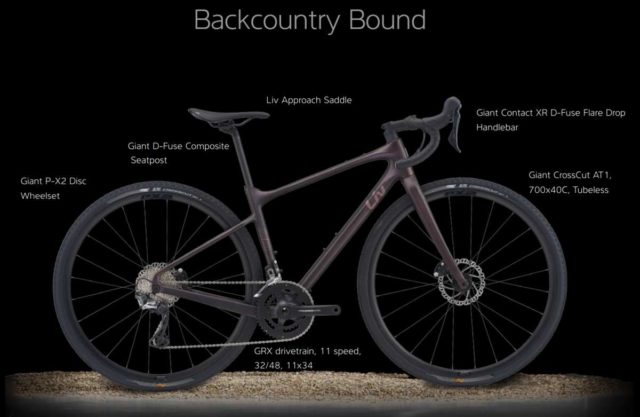 Devote 2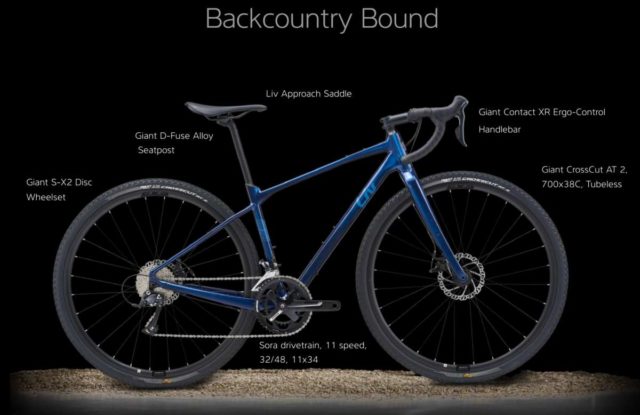 Devote Series Technologies
Advanced-Grade Composite
High-performance grade raw carbon material is used to produce this custom frame material in our own composite factory with a high stiffness-to-weight ratio. The front triangle of the frameset is assembled and molded as one continuous piece in a proprietary manufacturing process called Modified Monocoque Construction.
Advanced-Grade Composite Fork
Composite fork with an OverDrive tapered steer tube absorbs road shock and vibrations and allows for added tire clearance up to 45c.
ALUXX-Grade Aluminum Frame
The frame is made with 6061 alloy and single-butted tubes to produce a strong, durable chassis that's ideal for rough roads, gravel, and dirt.
Compact Road
A downward sloping toptube (from the headtube to the seattube) creates smaller front and rear triangles for a lighter, stiffer bike. It also makes it easier for riders of all sizes to have a perfect fit.
D-Fuse Technology
Proprietary D-shaped composite seatpost and handlebar work together to dampen vibrations and absorb road shock, resulting in a smooth, compliant ride quality.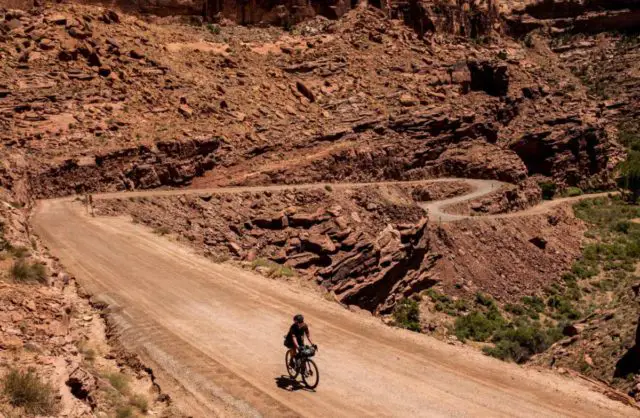 Giant Tubeless System
Integrated Tubeless WheelSystem and tires deliver improved efficiency, comfort, and control in the most user-friendly and reliable system.
Disc Brake Integration
Frame is engineered with flat-mount disc-brake integration for superior braking performance in all weather and road conditions.
OverDrive
Original oversized fork steerer tube technology designed to provide precise front-end steering performance. The system's oversized headset bearings (1 1/4" lower and 1 1/8" upper) and tapered steerer tube work in conjunction to provide optimal steering stiffness.
MegaDrive
A massive rectangular downtube forms the link between the oversized OverDrive system and the PowerCore bottom bracket. This precisely engineered, rectangular shape yields unprecedented steering and pedaling stiffness while minimizing weight.
PowerCore
A massively oversized bottom bracket/chainstay area features a fully integrated, 86-millimeter wide bottom-bracket design. Asymmetric chainstays provide additional stiffness on the driveside and stability on the non-driveside.
Smart Mount System
Compatible with third-party accessories, this integrated mounting system makes it easy to customize with racks, fenders, and more.
Geometry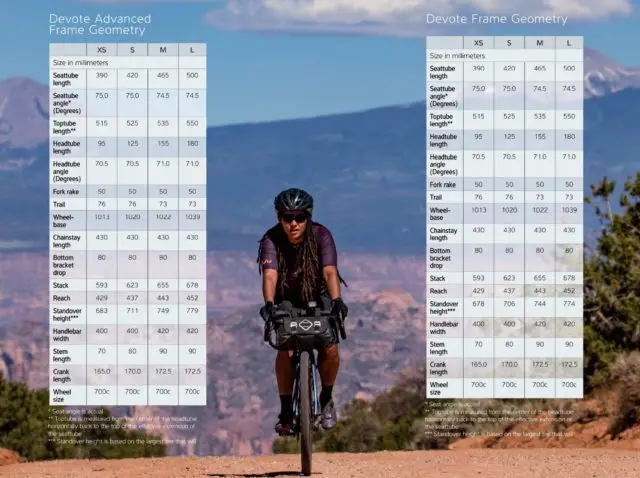 Liv Approach Saddle
A highly comfortable saddle is non-negotiable in our book and Liv knows you deserve it. Experience the feel of a custom fit with High-Elastic Particle Flow Technology, adding support where you need it most along with superior pressure relief. Filled with high elastic padding that's both super lightweight and offers optimal support on your endurance rides. With a strategically placed, ergonomic cutout and supportive yet cozy design structures, the Approach saddle relieves pain, pressure, and chafing for the comfortable support you need to tackle century rides or back-to-back training rides.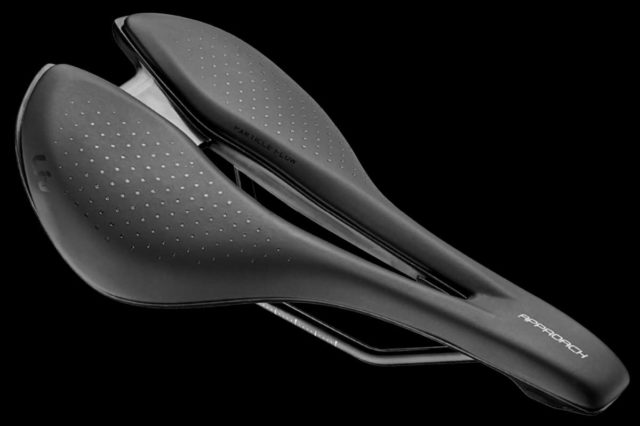 Shapes designed to provide optimal support
Super-lightweight, high-elastic PU padding
Strategically placed cut-out design decreases pressure
Lightweight, strong steel rails
Optimized rail joint structure positions rails toward the front of the saddle to relieve pressure points