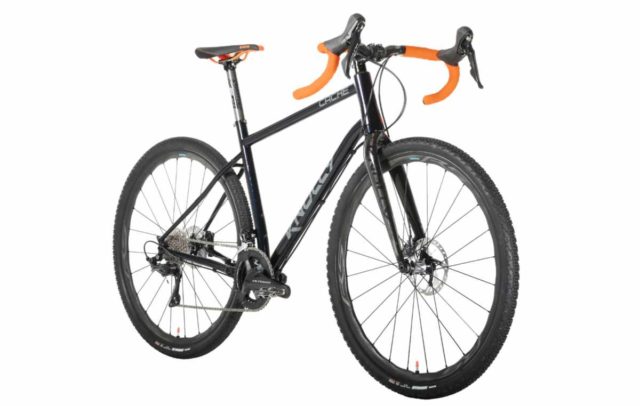 "Building off the momentum of our Cache Titanium release, we wanted to offer a model in steel. Same craftsmanship and overall features as the Ti but in a material that gives a premium ride with the unique feel and durability of steel. Plus, this Cache delivers the versatility you demand for your every gravel adventure, while still leaving a little in the bank to support your next cycling getaway." – Knolly Bikes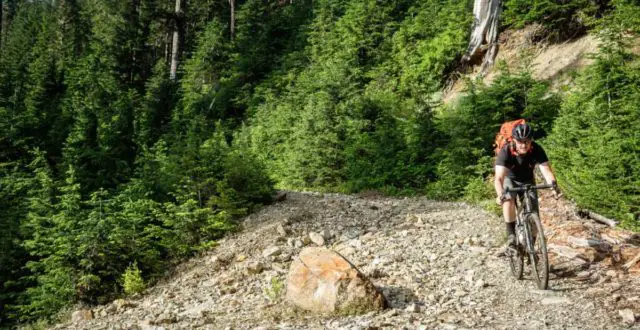 Choosing Steel
When looking at materials, steel was the perfect option for our second gravel grinder. Similar to other substances, all steels are not equivalent and for this model we selected air-hardened steel because it's not only a premium choice, but it's also malleable so that we could customize and craft the tubing to the exact spec's we needed.
In addition, it's heat-treated to give high strength and durability which means your Cache will deliver for years to come. When in the mountains, it's compliant nature ensures a comfortable ride for long days in the saddle. Plus, you can load up it knowing that this stable frame can carry heavy loads while still offering a precise and predictable ride.
All our steel tubes are butted so that the walls are thicker where it's welded and thinner in the middle. This reduces weight while also ensuring you have the strength needed for welding the tube ends. In addition, we know you're going to push this bike hard in all weather conditions, so we applied an ED anti-corrosion coating on the interior and exterior of all our tubes. It's not an industry standard that you'll find on most bikes, but it's another detail we're super proud of.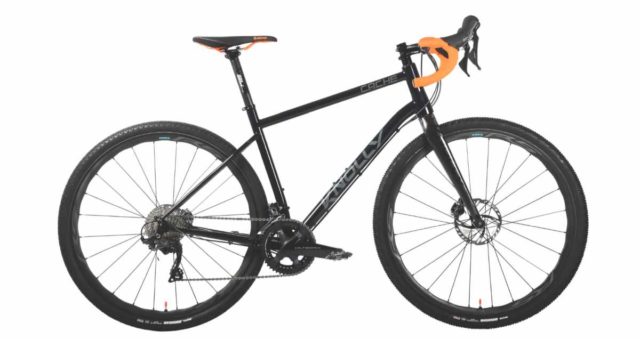 Knolly Craftsmanship
In keeping with true Knolly standards, of the seven Cache steel tubes (two top tubes, two down tubes, seat tube, chain stay and seat stay), all are custom and most of them required new or modified production tooling. In particular, we wanted to highlight the Cache seat tube. Instead of being completely straight, our Cache is curved, butted and follows the shape of the wheel. This elegant tube not only looks stunning but it also provides tire and fender clearance and vertical compliance through the seat post to the rider.
We also paid close attention to the design area near the chainstay, where the crosssection changes from a classic oval shape near the BB and tire, to trapezoidal at the dropouts. We've provided external chainstay cable routing on the bottom side, for a clean, simple and easy to access location.
While we know that most Cache customers will install a rigid fork on their bike, being predominantly a mountain bike company, we wanted a short travel fork option. This meant that we needed to bend a very large-diameter steel downtube near the headtube. We required the downtube to be strong but we also wanted to ensure that we had clearance for short travel gravel-specific suspension forks such as the Fox 32 Stepcast AX and MRP Baxter.
In addition, our seat stays also support tire clearance for common gravel bike options as well as fender mounts, with no-nonsense rack mounting that incorporates easily accessed M5 seat stay bosses and dropout threads.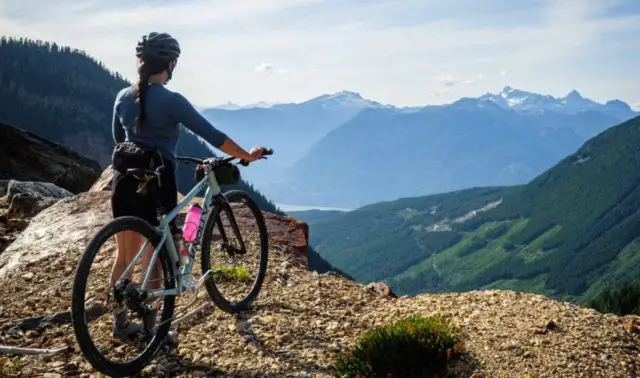 Finally, we created two separate top and two separate down tubes that we could mix and match through the Cache's seven different frame sizes. This meant a smaller diameter and lighter weight tube set for the smallest frame sizes, and a larger diameter tube set for the largest frame sizes and a mix of the two for the mid-sized frames.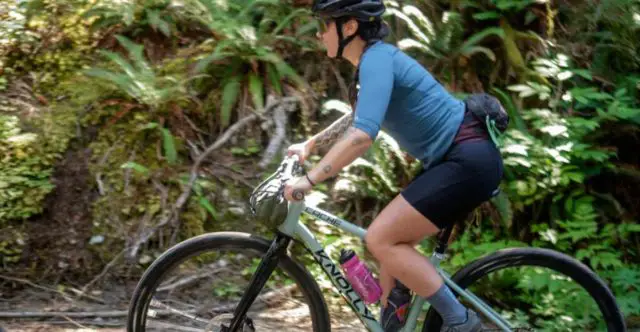 With these varying options, we could tailor the stiffness of the frames and increase overall frame stiffness close to 50% for the largest frame sizes, compared to the smallest frame sizes. This custom approach ensures that each size has the optimum tubing needed for ultimate ride performance.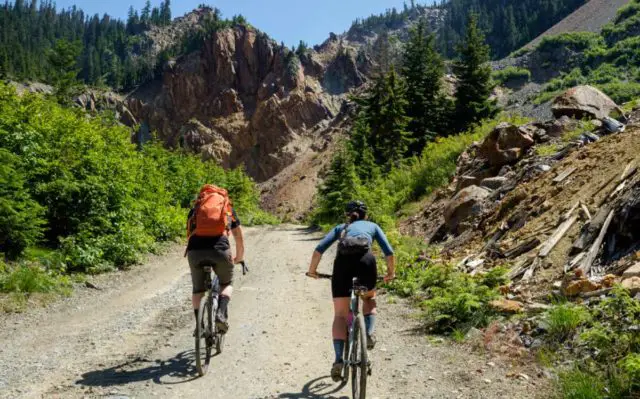 Progressive Geometry
Utilizing our mountain bike expertise, we wanted to offer a bike that felt comfortable on both short and long-haul rides, as well as multi-surface terrains. We designed the Cache with a longer front-center and a shorter stem to ensure it had optimal handling to expertly manage technical corners, while still being predictable, stable and comfortable on epic adventure rides.
Versatility with Intuitive Features
Our riders wanted one bike that could deliver the highest level of performance, reliability and durability. With no compromises on features, this Cache delivers.

We stock the Cache steel with our exceptionally lightweight but strong carbon fork. They have a rigid upper crown section for steering precision, combined with a tapered and tuned lower leg for compliance. It's created with one mould and it's tapered, which means that it's lighter, stronger and will handle better than a traditional two-piece 1 1/8 fork. Plus, there's lots of clearance for 700*45c tires or 27.5"*2.1 tires, and it's flat-mount brake compatible with hidden fender mounts for all your riding needs.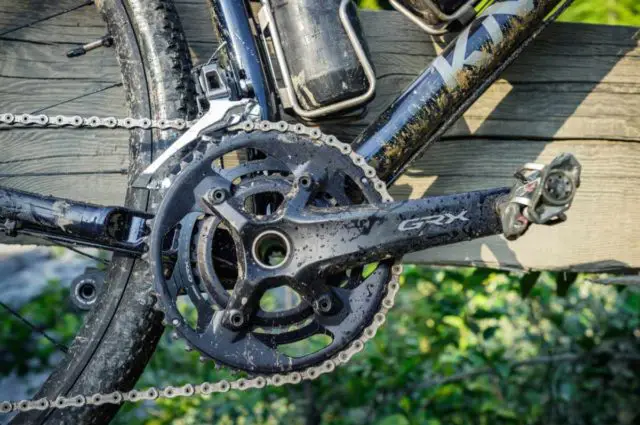 In addition, the Cache steel is SRAM and Shimano compatible, features a DT Swiss RWS rear axle, custom CNC'd dropouts, supports 1by or 2by, 3 water bottle mounts, rack mounts, and external cable housing with cable guides along the downtube to ensure easy and quick service-ability. This ride is offered in three great colour options: Midnight Blue, Limestone Green, and Bright Blue Camo. We're proud of the Cache steel, as we know it will deliver strong on your next gravel, single-track or urban adventure.
The 2020 Cache pricing $999 frame-only to $1,399 USD with carbon fork, with complete bikes ranging from $3,245 to $5,229 USD.