Cirrus Cycles announced the launch of its newest product: The Kinekt Suspension Stem, a revolutionary stem designed to reduce arm, wrist, and shoulder discomfort. Adjustable, compact, and built to last: this stem is the "Ultimate Upgrade™".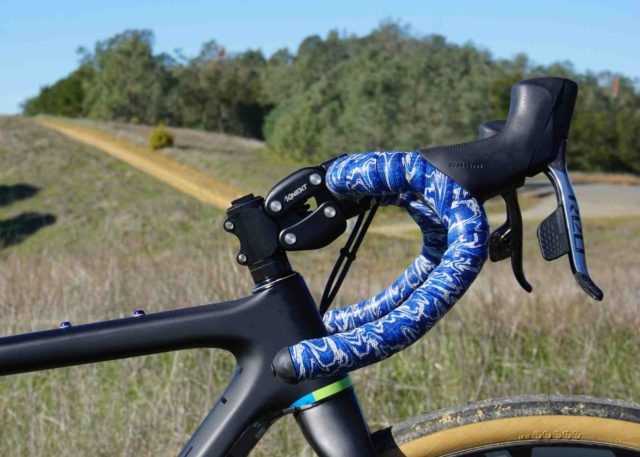 "We have heard it from cyclists everywhere: I loved riding my bike but… my hands go numb, my neck gets tight, my wrists get sore, etc. We've all been there, and between the potholes, rough chipseal pavement or dirt and gravel roads, the surfaces we ride on are rarely smooth. Recent studies shown that the constant exposure to these bumps and vibrations transferred by the bike into the rider is the #1 cause of rider upper body discomfort and fatigue. So we set out to find a solution unlike anything currently on the market."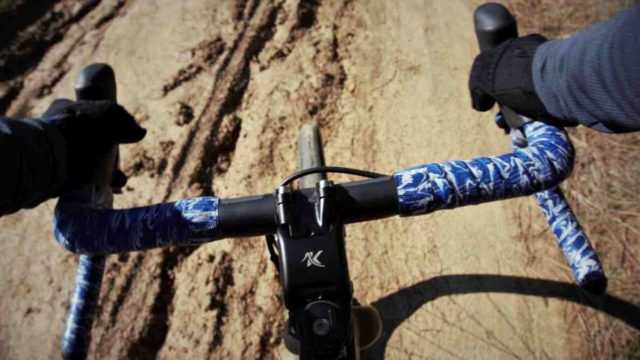 "With our active suspension seatpost (Gravel Cyclist has one of these in for review) already easing back pain for tens of thousands of customers around the globe, we decided to tackle the front end of the bike next."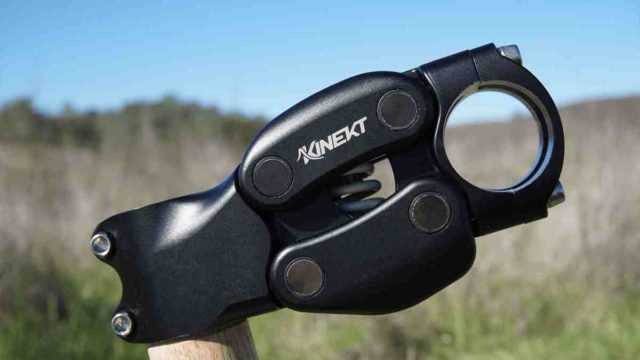 "We've taken our tried and true Active Suspension System™ and fine-tuned it to work under your handlebars, smoothing out those gravel grades, chip seal roads and rough surfaces. Our engineers created a patented parallelogram design to deliver vibration isolation through 20mm of active travel to keep the rider comfortable and in control."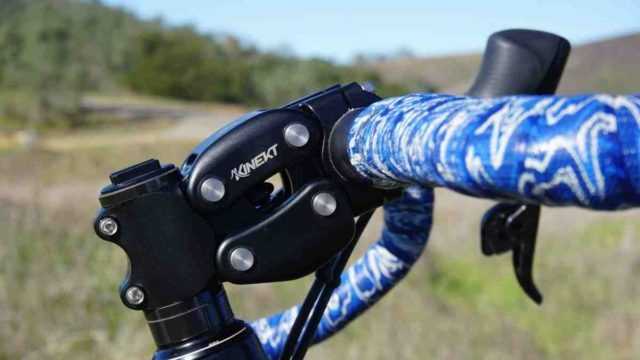 Whether used by itself or together with our active suspension seatpost, the Kinekt Suspension Stem will revolutionize your ride.

The stem launched has launched on Kickstarter. Following a successful Kickstarter campaign, the stem will be available to the public late spring 2020.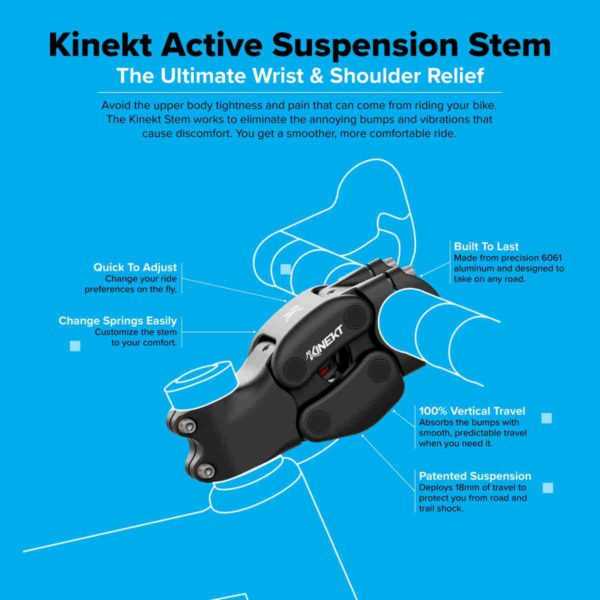 Stem Features
Bike parts shouldn't be complicated to use: we want every cyclist to enjoy this stem. So, we designed the stem to be easy to install and adjust. All it takes is an Allen wrench to swap out springs. Every Kinekt Stem comes with three spring options (soft, medium, and firm), so you can quickly tune your ride based on the terrain, your bike, and your preferred riding style.
20mm of travel for comfort and control.
Significantly reduces high-frequency vibration felt through the handlebars due to uneven terrain.
Adjustable spring rate and preload to suit the needs of individual riders (includes 3 springs Soft, Medium (installed), and Firm).
Compatible with most handlebars (shims may be required for some bars).
Balanced so weight is not noticeable.
Control and steering are not compromised.
Much lighter than a suspension fork.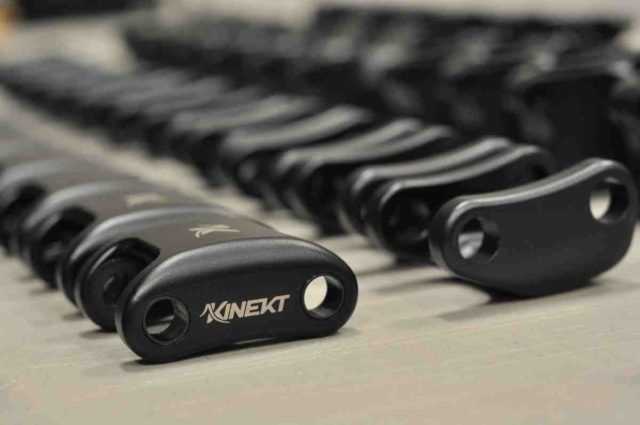 The Kinekt Stem in Action