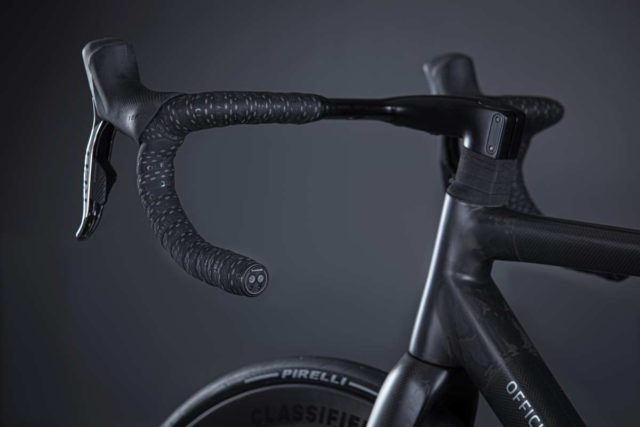 Officine Mattio is the first Italian bike manufacturer to offer Classified carbon wheels with Powershift technology on its bikes.
"Officine Mattio is pleased to announce that starting from November 2021, customers will be able to choose the Powershift hub and wheelsets from Classified Cycling on OM models."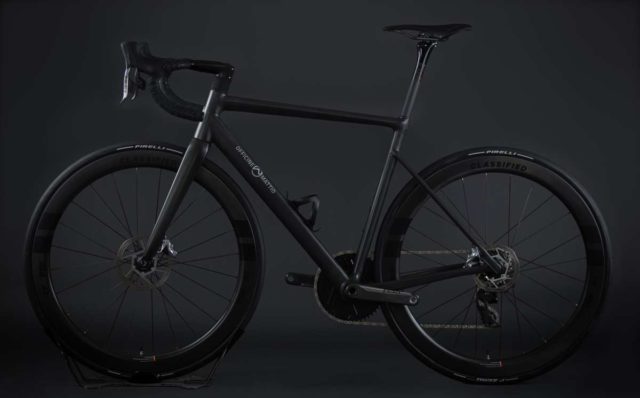 Classified's innovative 2-speed wireless gearing system, integrated into the rear hub, makes it possible to instantaneously change from one gear to another, under full load and on any terrain. Reliable and superfast, Classified's technology replaces the classic front derailleur and is perfectly compatible with 11 and 12 speed rear derailleurs." See Gravel Cyclist's Video from 2021 Sea Otter about Classified Cycling, HERE.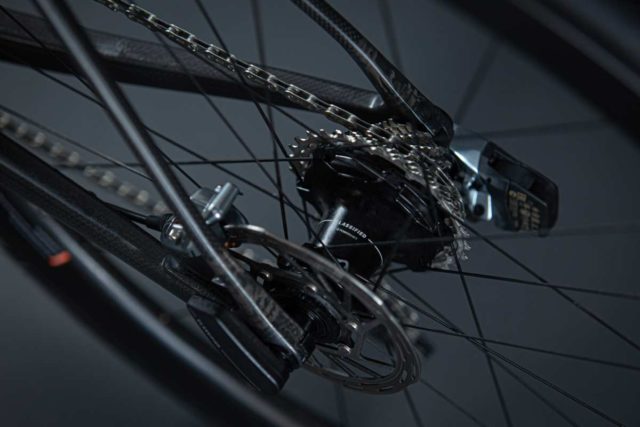 Classified's technology, which was awarded the Eurobike Gold Award 2021 and the Design & Innovation Award 2021, will be offered as an option on models in the Officine Mattio carbon frame line: the brand-new OM1 S road monocoque frame, the Lemma and SL road frames, as well as on the Santiago C gravel bike.

"The offer of cutting-edge products, in line with the latest trends and technologies available on the market, is part of our commitment to the Officine Mattio consumer," explains CEO Giovanni Monge Roffarello. "Today we are the first Italian bike manufacturer to launch the new Classified shifting system. We believe that this innovative technology is a perfect fit for our customers, giving them the best solutions to customize their Officine Mattio bikes."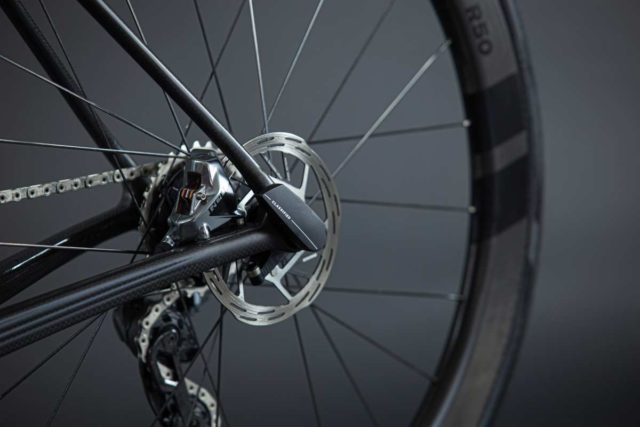 "The bikes of Officine Mattio are a true piece of art. It's great to see the beautiful Italian design being combined with Classified, giving riders the opportunity to customize their bike with the best technology out there," says Mathias Plouvier, CEO of Classified Cycling.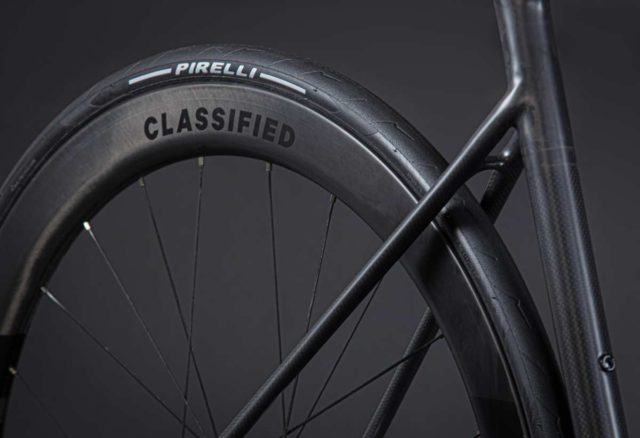 About Classified Cycling
"Classified Cycling's mission is to provide next level experiences in the cycling ecosystem by providing game-changing shifting technology. Classified Cycling are the Belgian cycling company behind the innovative POWERSHIFT technology, replacing the functionality of the front derailleur. POWERSHIFT is incorporated in the rear hub and enables you to change gear instantaneously, under full load, with uncompromised ratio coverage and gear steps. Classified's innovative products are engineered and produced in Belgium. Classified have also developed their own world class carbon wheelsets, specifically designed to complement the POWERSHIFT hub. Classified's product range is available from selected bicycle manufacturers, through a network of certified dealers and via the online shop."
About Officine Mattio
"Based in Cuneo, in north-west Italy, Officine Mattio was established in 2013 by Giovanni Monge Roffarello, who has 24 years of experience in this field, as a passionate cyclist, racer, team manager, and store owner, before establishing Officine Mattio. The brand's mission is to create exceptional, beautiful, hand-crafted frames, using the best materials, the latest cutting-edge technology and producing entirely in Italy. The first product to reach the market was Lemma, a frame wrapped in carbon fibre named after Giovanni's favorite local climbs. The steel-made Brondello and Eremo ensued, followed in turn by the SL (Superleggera in carbon fiber) and the gravel Santiago. In 2019 Giovanni was joined by four partners: Davide Lauro, Ricardo Pichetta, Roberto Barra and Luca Bertero. In 2021 Officine Mattio opened a new modern location in Cuneo. Today the company employs more than 20 people including internal employees and external collaborators. Highlighting Office Mattio's commitment to and respect for its community, the Officine Mattio logo represents the profile of the epic Monviso Peak Officine Mattio has made personalization, elegance and minimalism its hallmarks. Its three collections, Carbon, Steel and Gravel have been exported into 21 countries around the world, in Europe, Asia, USA, Australia and South America."