January 2015 – JOM of Gravel Cyclist captured video of the elusive SRAM RED ETap system at the Tour Down Under.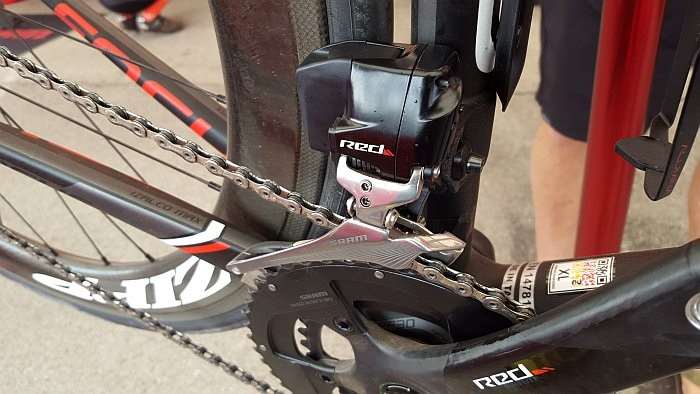 August 2015 – SRAM RED ETap is officially released prior to Eurobike 2015 and marks SRAM's entry into the electronic shifting market. No wires – an innovative and intuitive system of shifting gears that is not an electronic conversion of a mechanical shifting system. Rather, the system utilizes the merits of electronics while circumventing numerous electronic shifting patents with its ingeniously simple design.
September 2015 – Interbike in Las Vegas, Nevada and SRAM RED ETap is officially seen for the first time in the United States.
What we know about the system:
Press right shifter button = rear derailleur shifts to smaller cog (harder gear).
Press left shifter button = rear derailleur shifts to bigger cog (easier gear).
Press both shifter buttons together = shift the front derailleur to the small chainring or big chainring, depending on the derailleur's current position.
Battery life in the derailleurs is good for about 1,000 kilometers before recharging is needed.
The derailleur batteries are small and interchangeable between front and rear.
Battery life in the shifters (CR2032 coin cell battery) is good for about two to two and half years of use.
Additional shifters called "Blips" can be plugged into the brake / shifter levers for positioning anywhere on the handlebar.
The system supports time trial bikes with the "Blip Box". We can see other applications for these shifters beyond a time trial bike.
What isn't so well known about the system:
The system shifts fast – contrary to rumor, SRAM RED ETap is on par with other electronic shifting systems such as Shimano's Di2 and Campagnolo's EPS. It shifts as fast as you can press the shifter buttons – we noticed no delay whatsoever.
Initially the system will be available as a complete groupset only (SRAM Red ETap), for around US $2,700.
The system is waterproof. One of the Interbike test rigs consisted of a rear ETap derailleur submerged in a fish tank! The derailleur shifted flawlessly.
The system will be available for retail sale sometime around Spring of 2016.
We hope to have a system for review sometime in the near future.
Initially, only road versions will be offered (short cage), but we are confident the short cage rear derailleur will shift a 29 tooth or 32 tooth cog.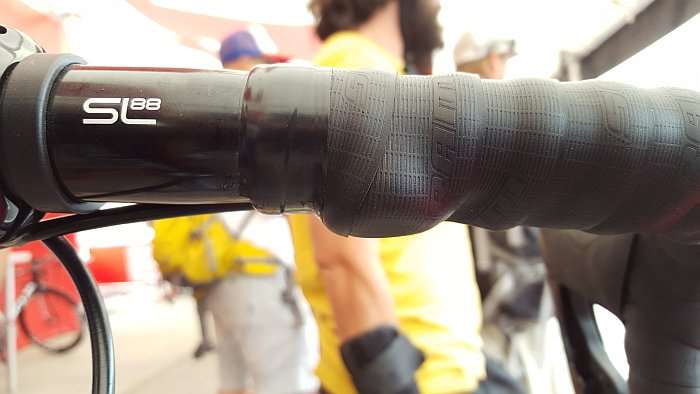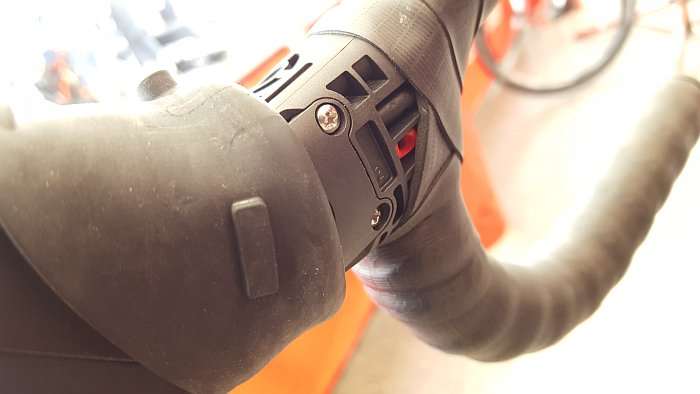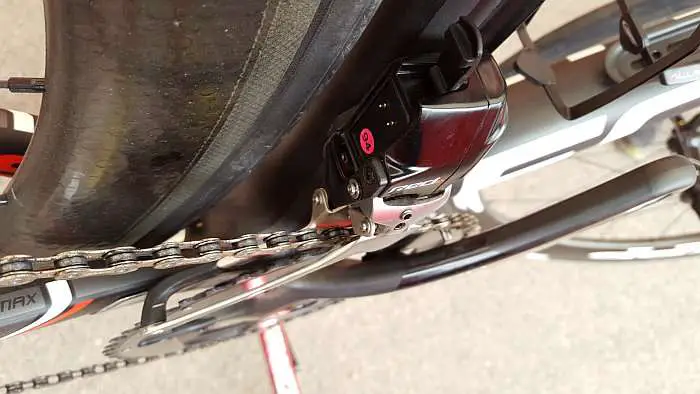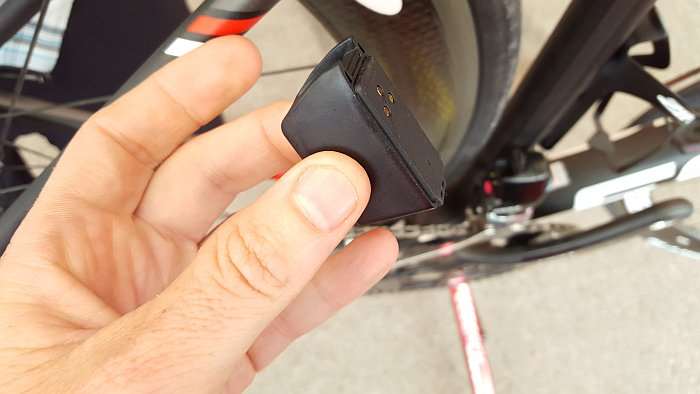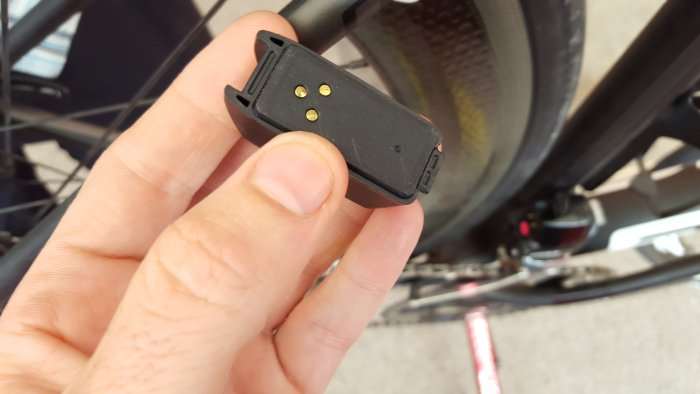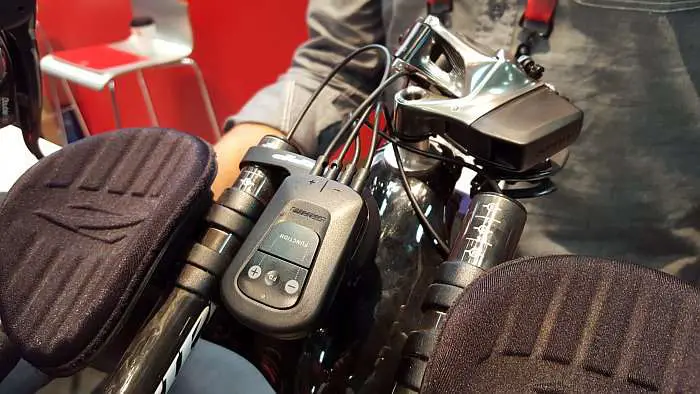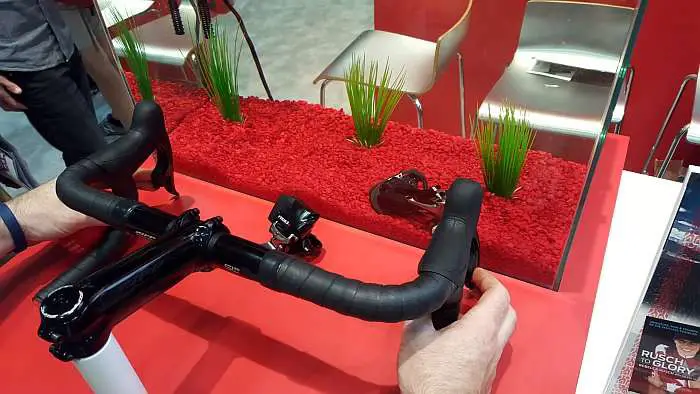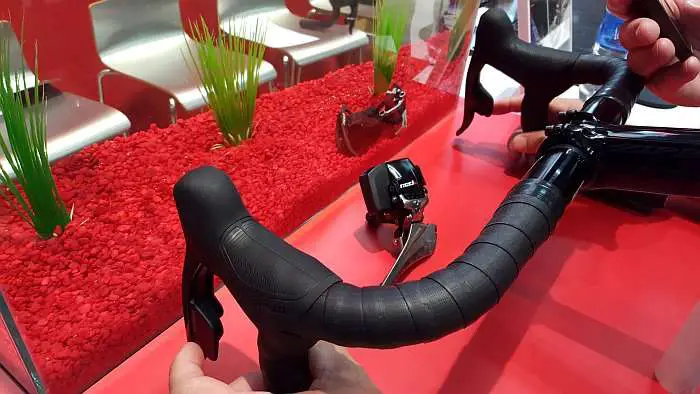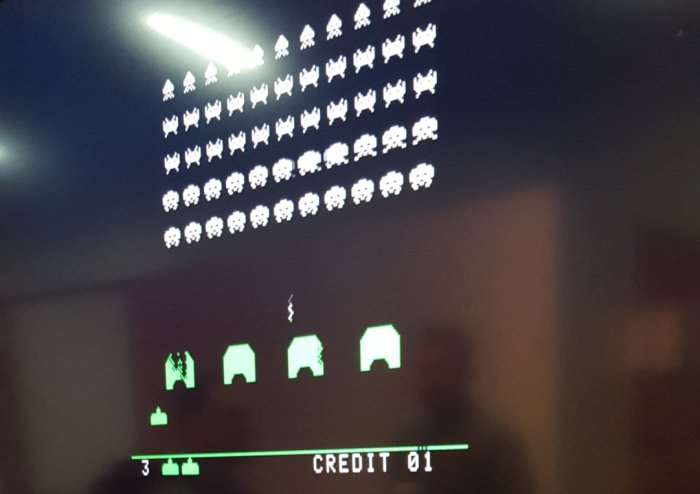 Amendment to article on 09-18-2015
One of our readers posted a question about potential tire clearance issues. While we don't know if this will be an issue for wider gravel tires just yet (we certainly hope not), we re-visited the SRAM booth to snap some photos of an AG2R team bike, fitted with Schwalbe One 700c x 30mm tubular tires.