During his recent visit to Interbike 2015 in Las Vegas, Nevada, JOM of the Gravel Cyclist crew was on look out for goodies relating to the gravel cycling discipline – that included tires (tyres), bikes and components. If you've met JOM in person, you'll know he's a bit of a parts tinkerer and enjoys innovations and technology relating to cycling.
The latest system in the works with well-known crankset and chainring manufacturer, Rotor, is their proof-of-concept hydraulic gear shifting system – Uno – produced in conjunction with Magura brakes.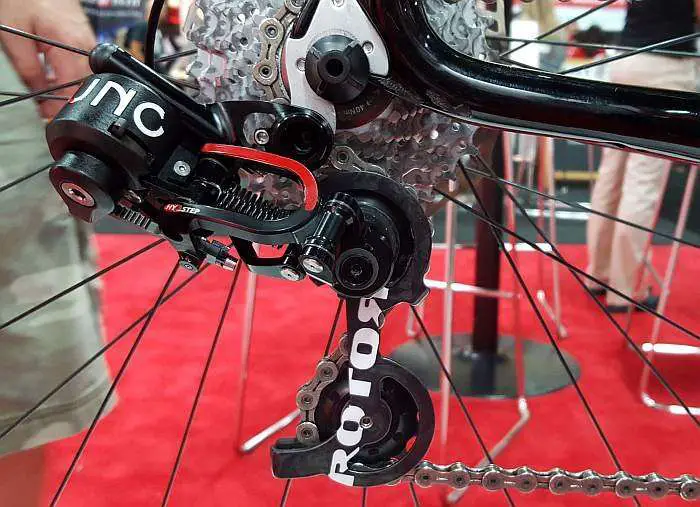 While we were unable to play the Rotor Uno system on the road / dirt, Rotor were kind enough to allow JOM to play around on the display groupset which was installed on an unmarked, all-black road bicycle.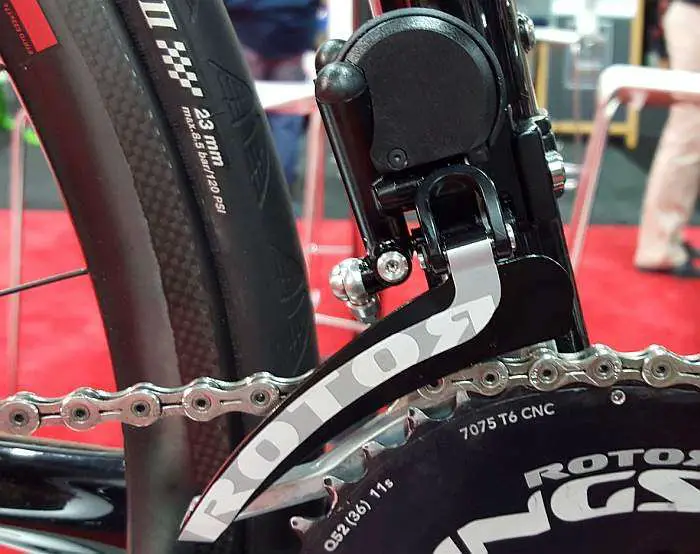 There is good news for users of SRAM road / CX mechanical shifting systems.
On the right side Uno paddle shifter, one inward click derails the chain to a harder gear (smaller cog). Pushing the right paddle shifter further past the first click, an upshift happens, derailling the chain to an easier gear (bigger cog). On the left side Uno shifter, the paddle action / front derailleur engagement is again almost identical to SRAM's method of actuation. But the method of actuation isn't where it ends – shifting feel too, is almost identical to SRAM.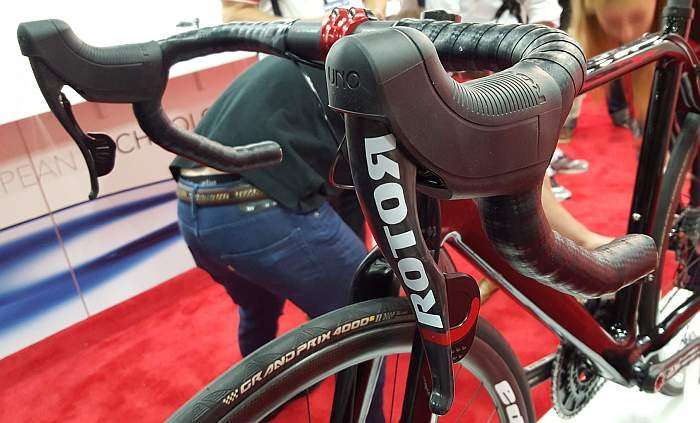 Considering the Rotor's Uno indexing system happens in the derailleurs themselves and not the levers, we were a little surprised at how the shifting felt – but in a good way.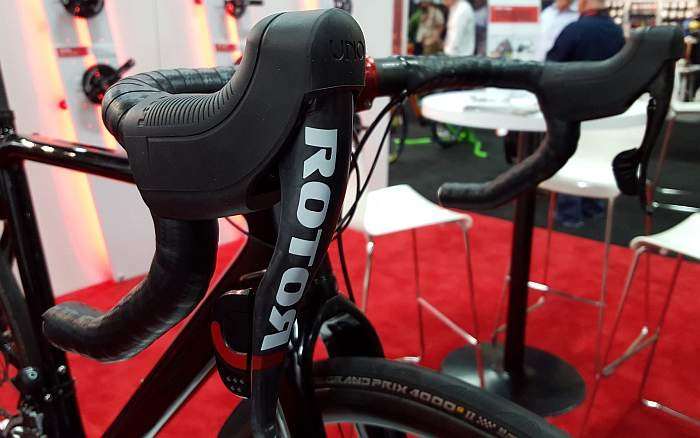 The hydraulic lines associated with the Uno system are very small, similar in width to a Shimano Di2 system. Another positive; there is one hydraulic line for the front derailleur and one for the rear derailleur – much different to the most recent hydraulic shifting system manufactured by Acros, where two lines were required for each derailleur.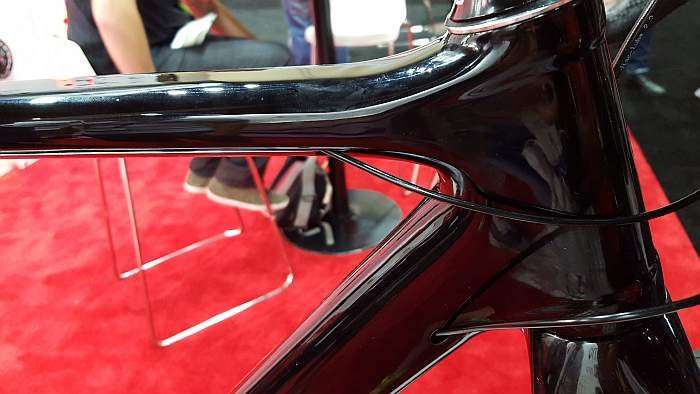 Additionally, one of the lads at the Rotor booth informed us that in-line satellite shifters ala Di2 style will be available for the system later on – a really nice feature. This gives us hope that someone will produce an in-line hydraulic secondary brake lever – aka cross top style, for future hydraulic braking systems. Such additional brake levers are very handy when negotiating tricky, sketchy descents from the top of a road drop handlebar.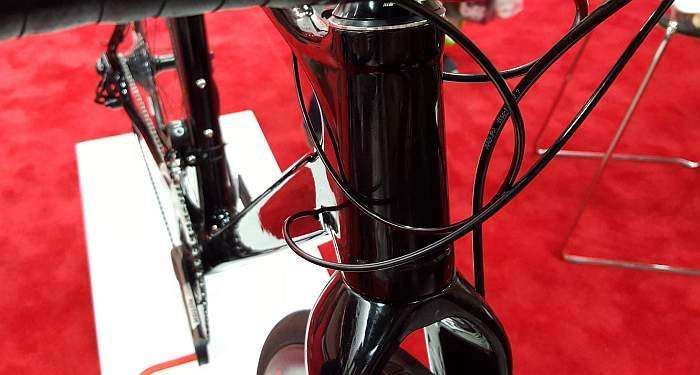 So, what does this all mean?
Another shifting option for consumers to choose from or Vaporware? Some may ask what is the point of a hydraulic shifting system considering there are two proven electronic gear systems in production – Shimano Di2 and Campagnolo EPS – along with SRAM Red ETap due for release in Spring of 2016 and FSA with another electronic system in the works.
Interesting times ahead.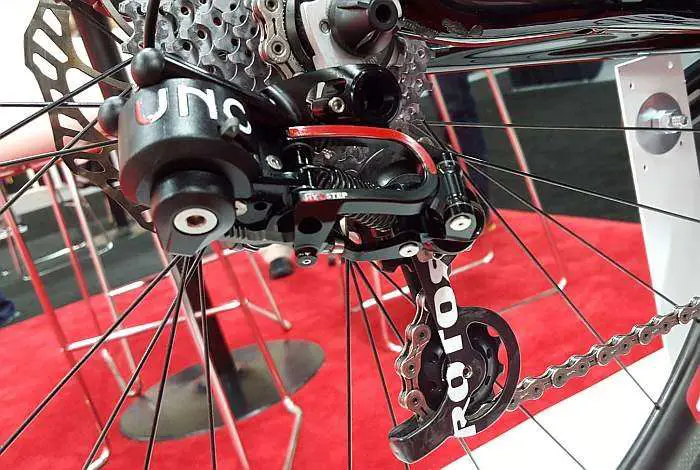 One thing is for sure. More options are good, and while a hydraulic shifting system may not appeal to everyone, once bled, it would virtually be set and forget.
Additionally, there is little to no chance of mud and dirt contamination from interfering with shifting action, which has been a real issue for at least one member of the Gravel Cyclist crew.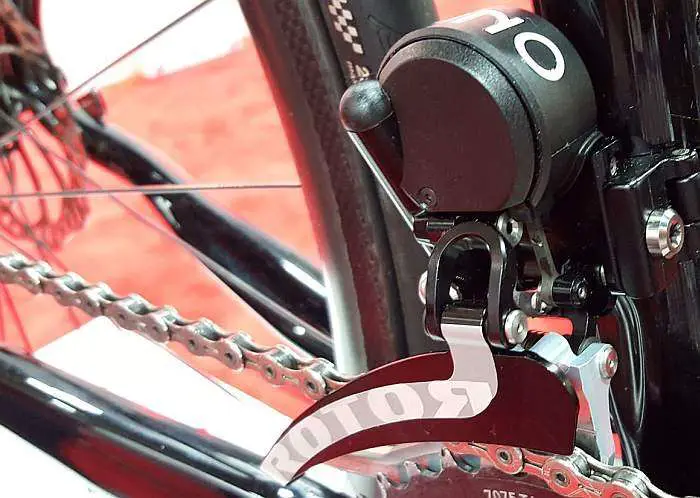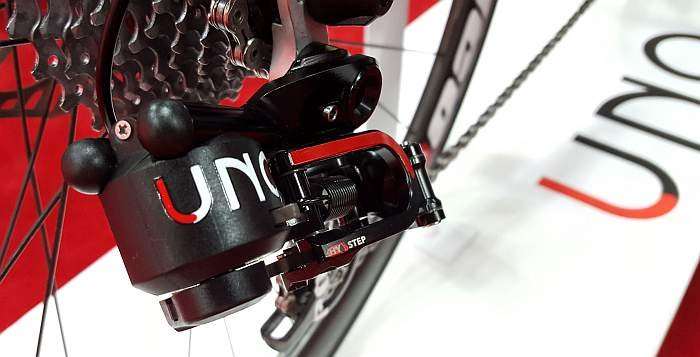 Thanks for reading!