Litespeed's new Ku:Wa adventure bike gains its name from an Indian word for mulberry, which refers to Mulberry Gap, a well-known 350+ mile trail network close to Litespeed's home base.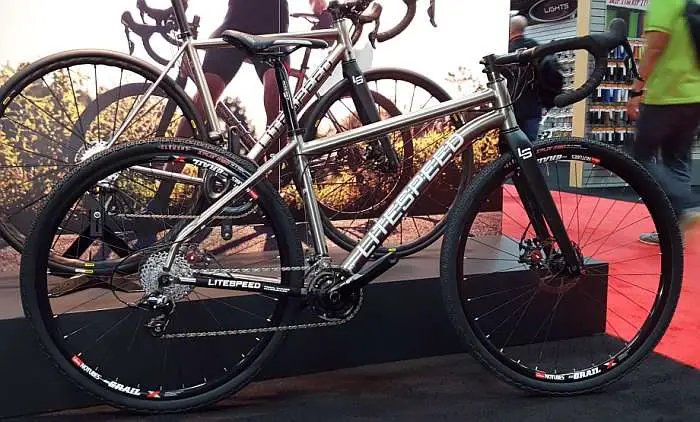 The Ku:Wa is flexible in that it can accept 26″, 27.5″ or 29″/700c wheels – the show example was fitted with 29″ wheels and Clement 700c x 40mm X'Plor MSO tires. In fact, the Ku:Wa was touted to me (JOM) as a drop bar mountain bike when I visited the Litespeed booth. Tire clearance with 26″ and 27.5″ tires is good, but with 700c tires, 40mm – 42mm wide tires may reach the frame's limit.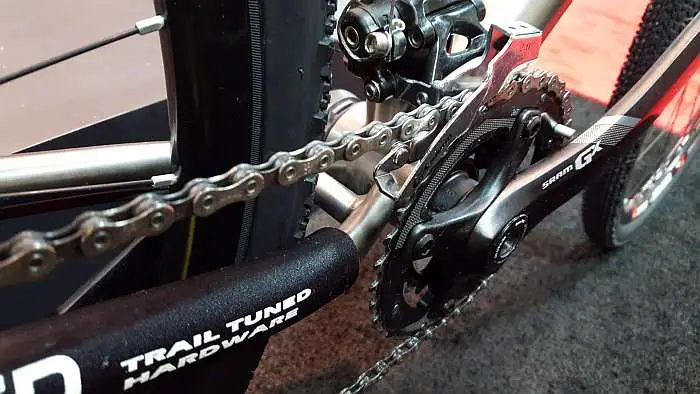 Frame is constructed from straight gauge 3Al/2.5V titanium with an oversized 44mm headtube and PF30 bottom bracket, which accepts a concentric bottom bracket design – the key to the multi-wheel size system. The frame is optimized for 27.5″ (650b) wheels, but as you can see from the photos, 700c works just as well. All cables are externally routed, which is nice for maintenance and such.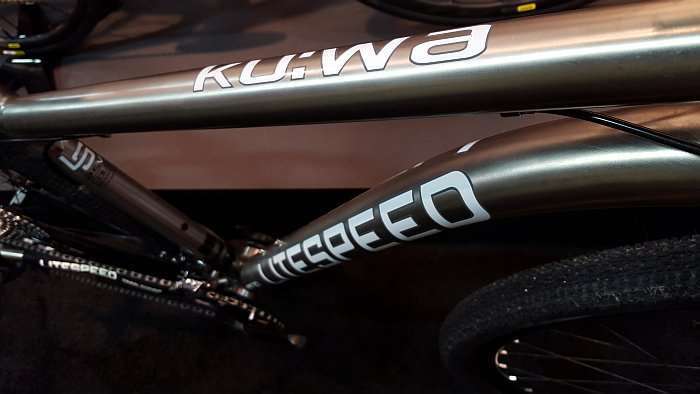 Priced at $US 2,400, we expect to see the Litespeed Ku:Wa popping up at future gravel cycling events.