"I can create a bike that fits you and handles better, perhaps in a way that you didn't even realise was possible. There's also a very healthy dose of little-understood engineering science in my process which boosts the lifespan and dependability of my frames. When you phone or email, you'll be talking to me, Ewen Gellie, the designer, builder and painter with 17 years of frame building experience." – Ewen Gellie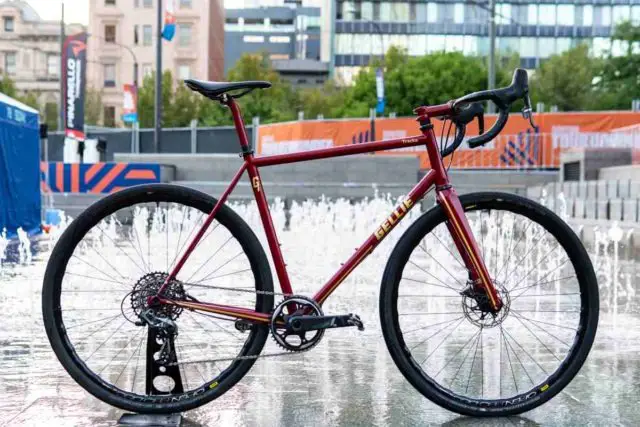 All photos in this article by James Raison of La Velocita.com / RideAdelaide
Pictured in this article is Ewan's personal gravel bike, the Tracka, a bike constructed from the Columbus Life tubeset.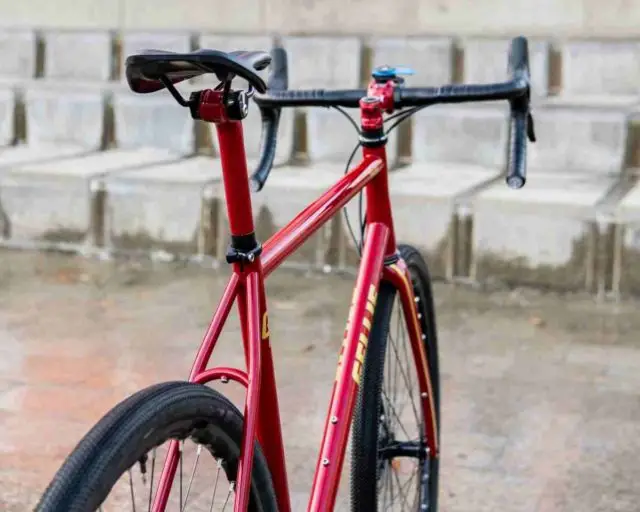 Above, note the gentle S-Bend of the Gellie Tracka's seat stays.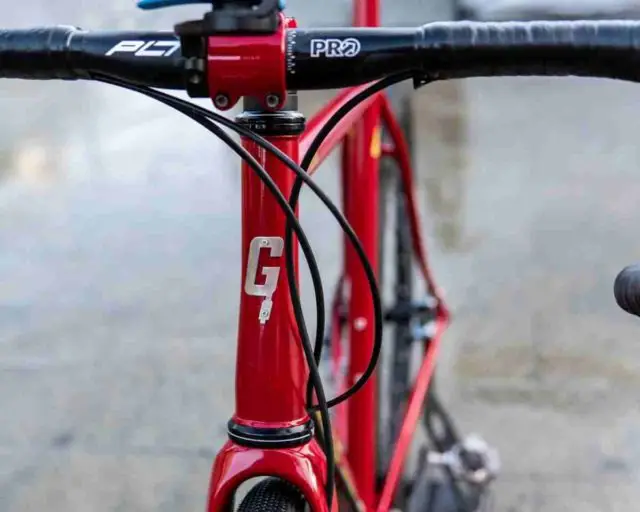 Everyone has their own take on gravel bike design, more so in the world of custom bikes. With that said, geometry and tyre clearance can be tweaked to suit your local, or not so local terrain.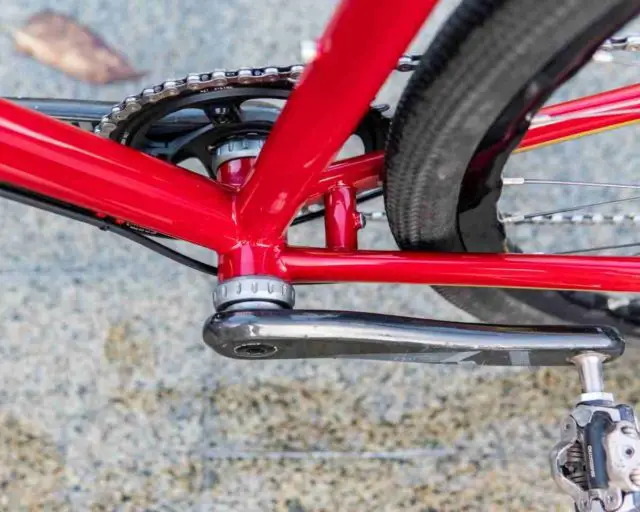 The tyres fitted to Ewan's personal bike are Schwalbe's G-One in 700c x 38mm. That may sound narrow by some of today's standards, but 38mm tyres typically plump up to 41mm or more in width, depending on the inside diameter of the rim.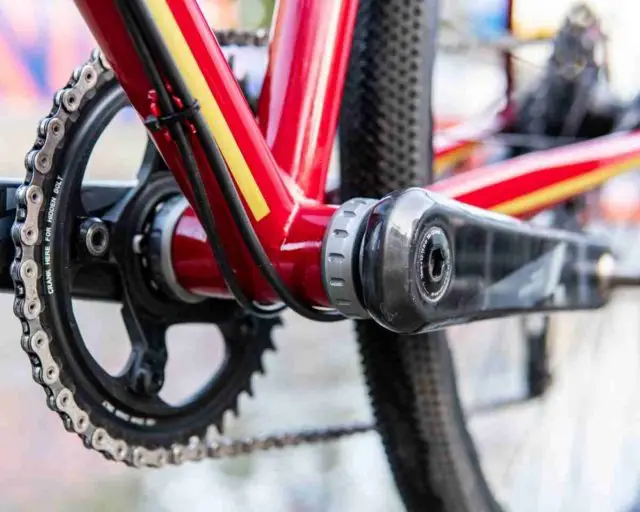 Above, a traditional English thread / BSA bottom bracket.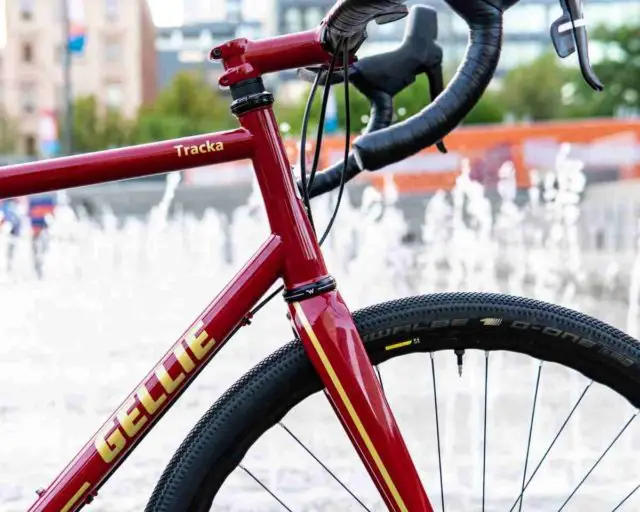 The Columbus Futura Gravel fork is a tapered unit, measuring 1 1/8″ at the top and 1 1/4″ at the bottom.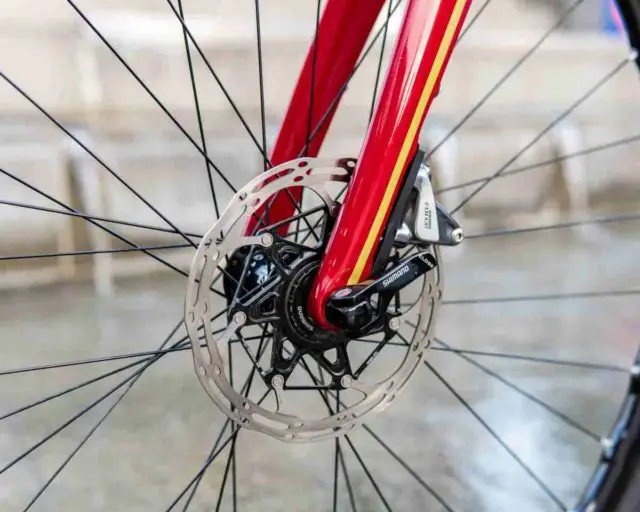 Circa 2020 and flat-mount brakes are the relative norm on new gravel bikes.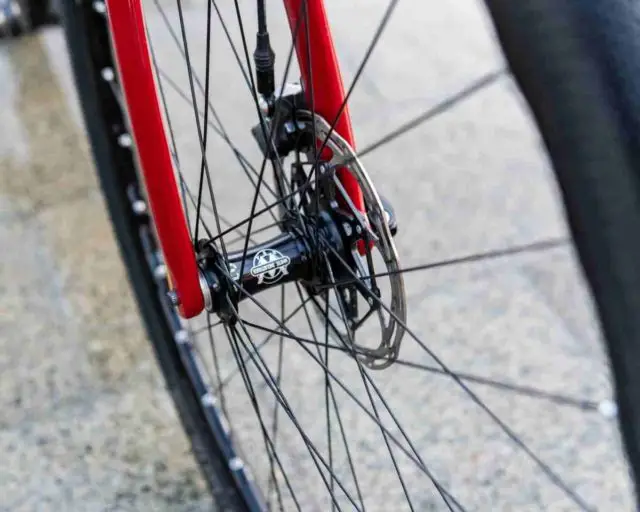 At the heart of the wheelset are the beautiful USA-made White Industries CLD (centre lock disc) hubs.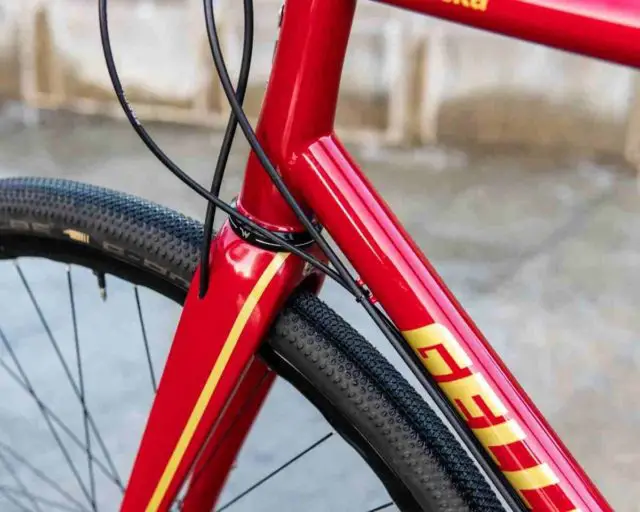 Barring the front hydraulic brake housing, all other housings are run externally on the Gellie Tracka. This could be considered a bonus if you do your own bike maintenance… or like to make life easy for your local bike shop.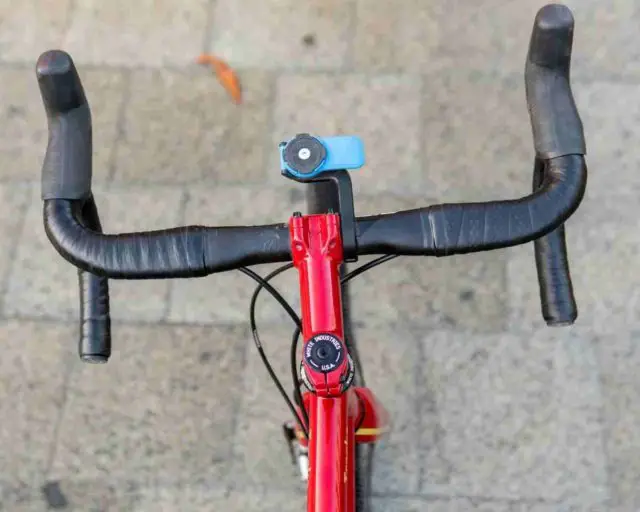 A notable absence of flared handlebars. Handlebars and other contact points such as the saddle are a personal choice. What works for Ewan, may not work for you.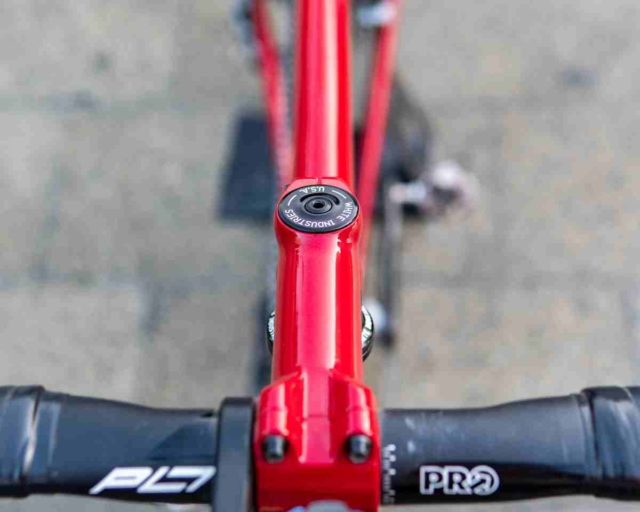 PRO PLT compact drop handlebars feature an ergo shaped top section designed to relieve hand pressure.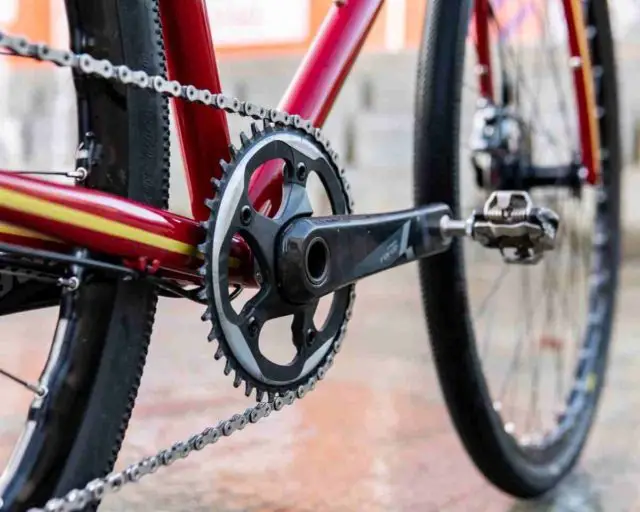 Like them or not, 1x drivetrains are here to stay, and SRAM's 1×11 Force mechanical drivetrain represents excellent value and performance.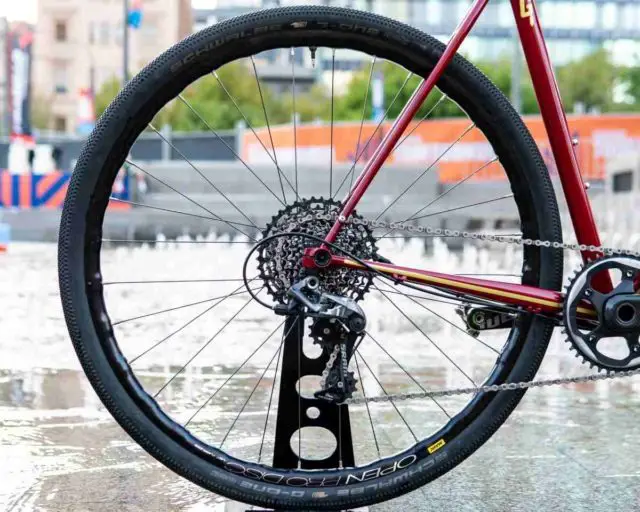 Chainstay length on this Gellie Tracka is optimized for stability under all road conditions, including loose, steep climbing.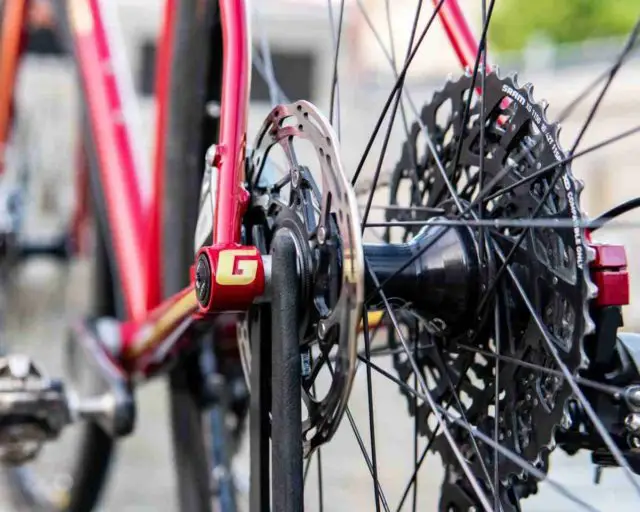 Keeping the rear wheel securely in place are axle dropouts by Syntace.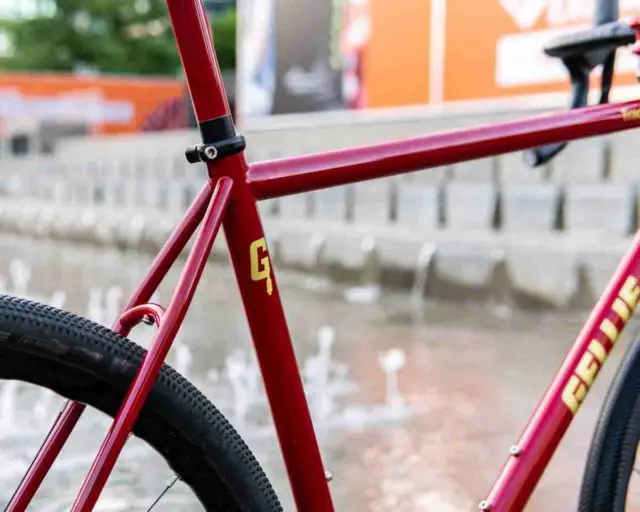 The Gellie Tracka's simple lines exude class, which extends to the paint, branding and various accent stripes that adorn the frame and fork in places.
Additional Photos – Gellie Tracka Steel Gravel Bike
Gellie Custom Engineered Bikes
Other Links of Interest:
Don't forget to Like the Gravel Cyclist Facebook page, follow G.C. on Instagram and subscribe to our Youtube Channel. We are also on Twitter!