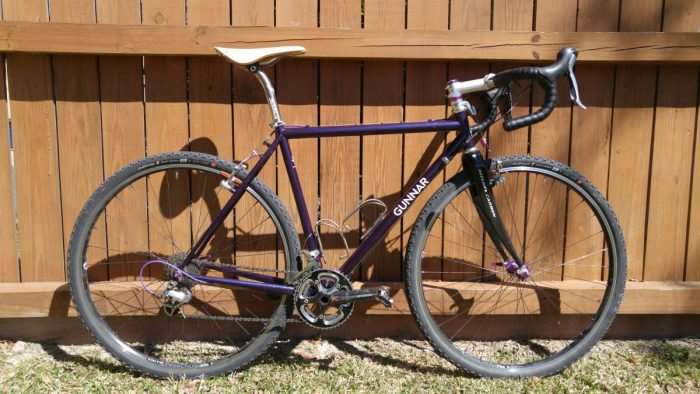 Gunnar Cycles
"Gunnar joined us at the beginning of 1998, already a year and a half old. Trained as a hunting dog, Gunnar turned out to like the hunters a lot more than the hunt. Soon after joining us, Gunnar made himself useful around the factory as a greeter. Whenever someone would show up, he'd meet them in the parking lot and guide them to the front door. He also accompanies everyone on factory tours."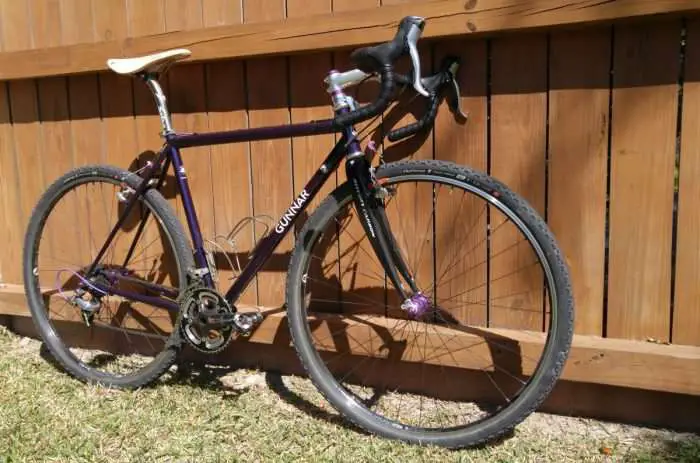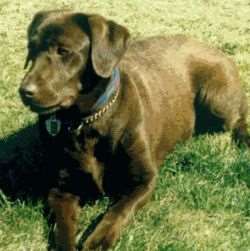 "As we were putting together our series of TIG-welded air-hardening steel alloy bikes, it turned out that a lot of the things we wanted out of the bikes are what we already got from our friend Gunnar:
Reliability
Discipline
Speed
Strength
Friendliness
Simplicity
It's only natural that our good friend Gunnar come to symbolize our effort. We're pretty sure he can become your friend, too."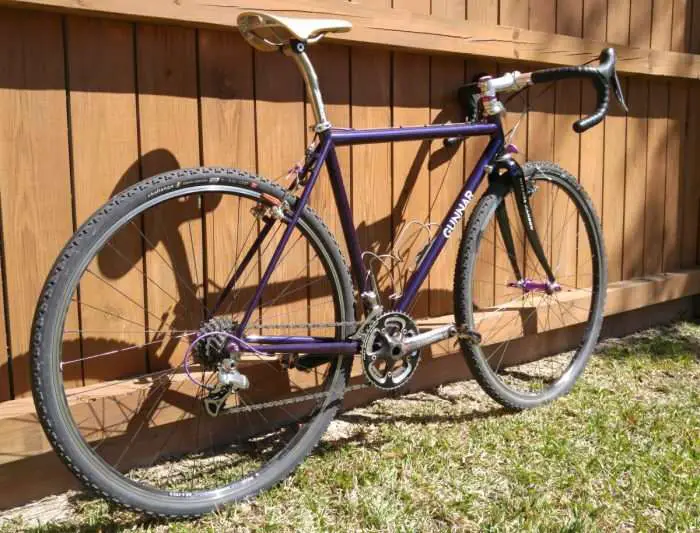 Gunnar the Dog may not be with this world any longer, but his name lives on forever at Gunnar Cycles, the focal point of the company name and logo.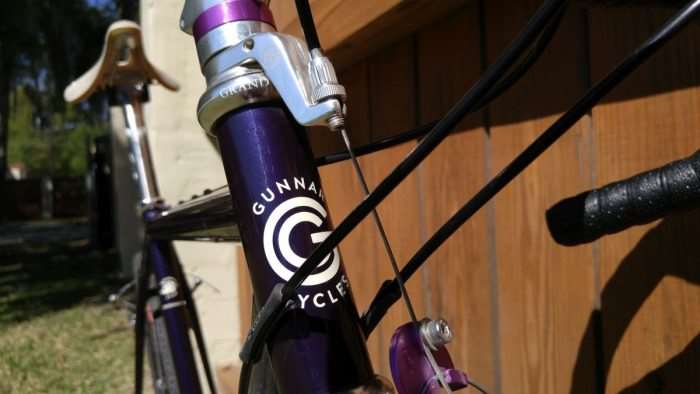 Gunnar's CrossHair rig has been in the company's product line for many years, and as the name implies, cyclocross was the original intention for this frame design.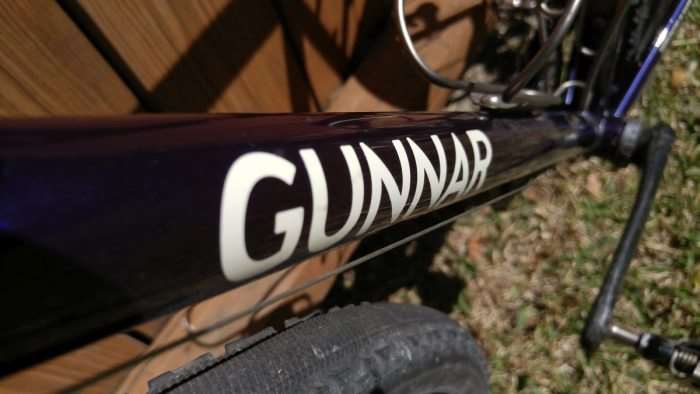 However, the boffins at Gunnar (meaning very smart dudes), designed the CrossHairs to be versatile, much more than a one-trick pony. Commuter – Yes. Light touring rig – Yes. Gravel grinder rig – Yes. It does all of this and more.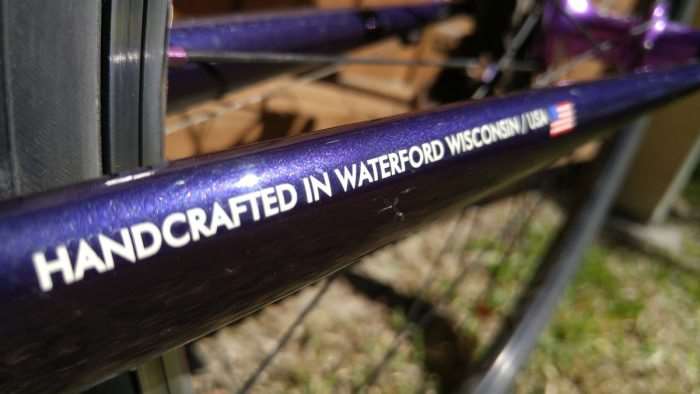 The handcrafted in Waterford, Wisconsin Gunnar is constructed from steel – some people will tell you, steel is real – but there is no doubting that steel frames have come a long weigh (see what I did there), from the steel frames that were the mainstays of cycling some 30+ years ago. The newer blends of steel tubing are lighter and arguably more resilient, but still offer the great ride quality that is synonymous with steel frames in general.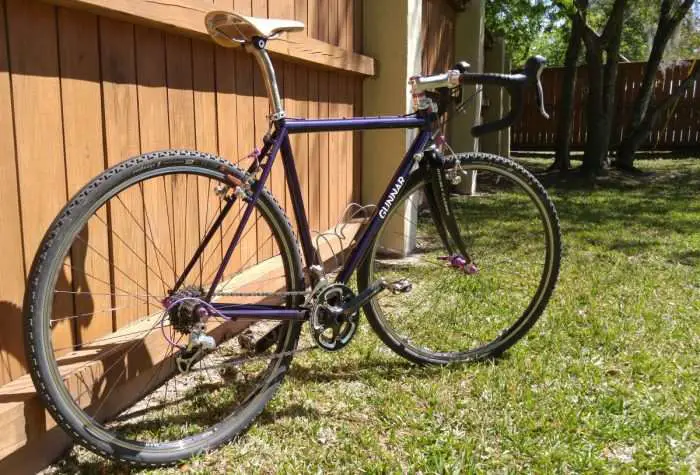 Finally, because Gunnar Cycles can build pretty much anything your heart desires, everything can be customized.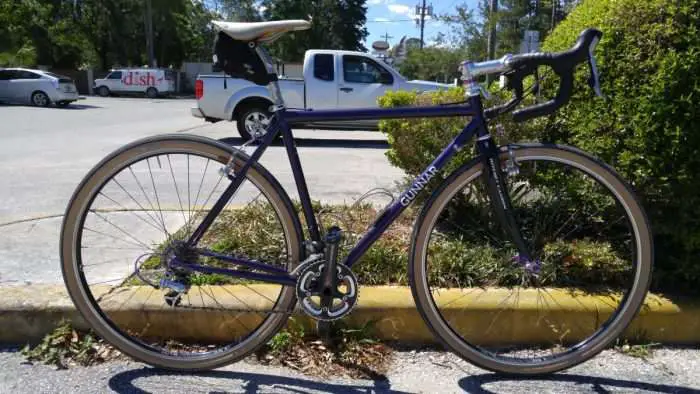 This example of the Gunnar CrossHairs belongs to Gaby, a local to Gainesville, Florida, and friend of the Gravel Cyclist crew.
Most of Gaby's gravel type cycling is confined to the Gainesville area and nearby surrounds, and as such, the latest and greatest trick disc brakes aren't required. We definitely have hills in this area, but it isn't exactly mountainous and as everyone knows, a good pair of cantilever brakes offer plenty of stopping power, especially when setup correctly. In fact, part of Gaby's decision in choosing cantilever brakes related to the weight savings they offer versus disc.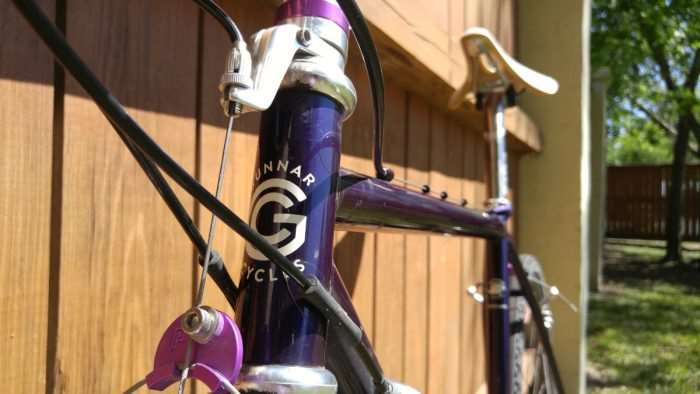 Gaby's Gunnar CrossHairs is a circa 2016 model – and, what's not to love about the purple paint?!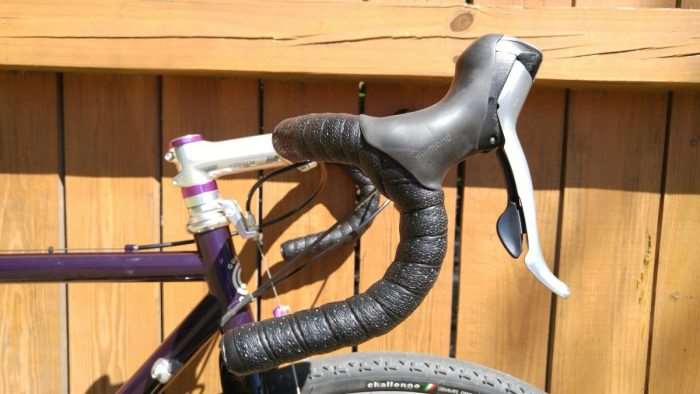 Above, Shimano Ultegra 6500 series 10-speed shifters take care of the shifting and braking duties. 11-speed may be the latest and greatest, but 10-speed still offers plenty of gear selection no matter your chosen genre of cycling.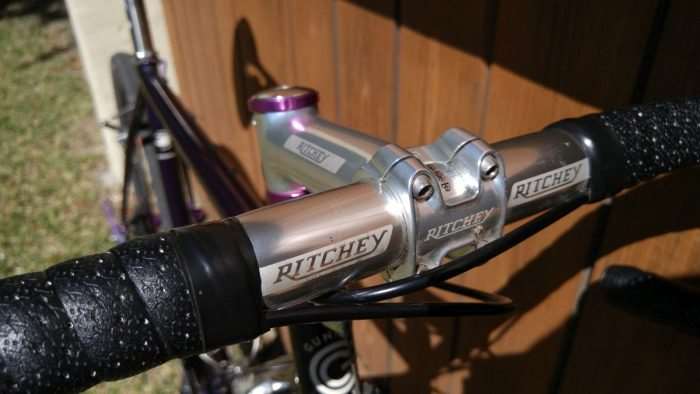 Above, Ritchey Classic handlebar and matching Classic C220 stem.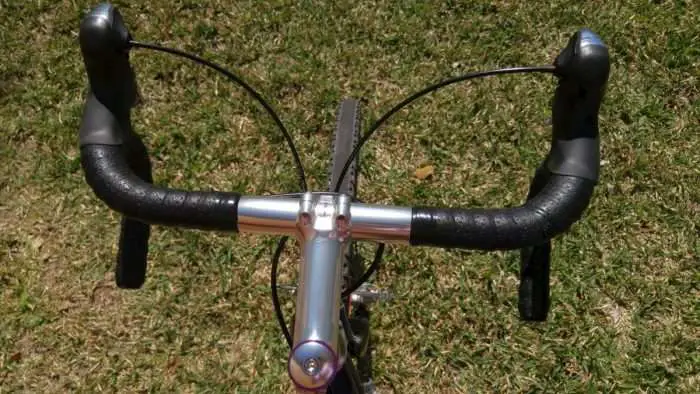 Shimano's first generation Ultegra 6500 10-speed STI shifters don't hide the shifter cables beneath handlebar tape as with the company's later models, but they do provide an unintentional, extra hand position for those riders seeking a little aerodynamic edge.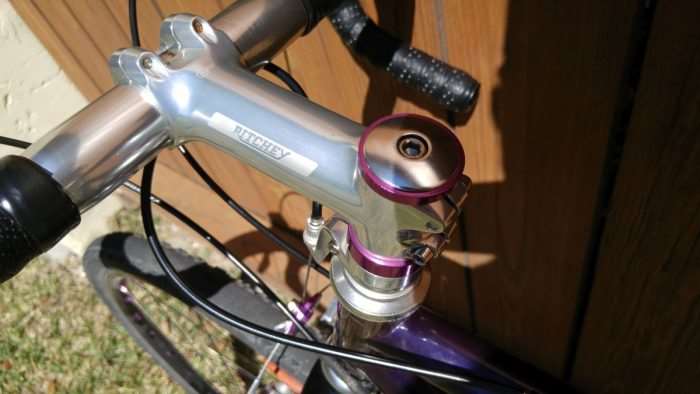 A purple bike needs purple stem spacers. The color match isn't perfect, but the different shades go well together.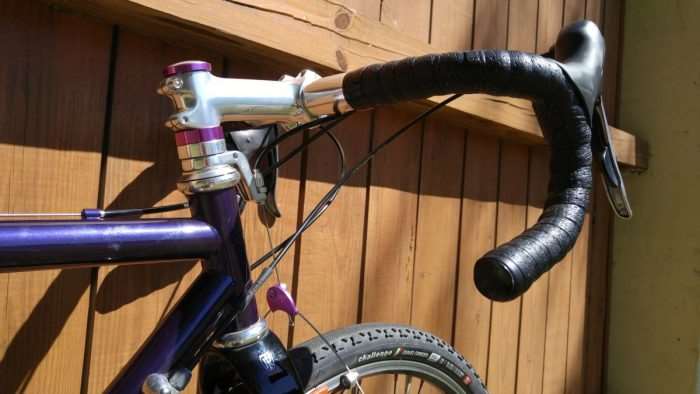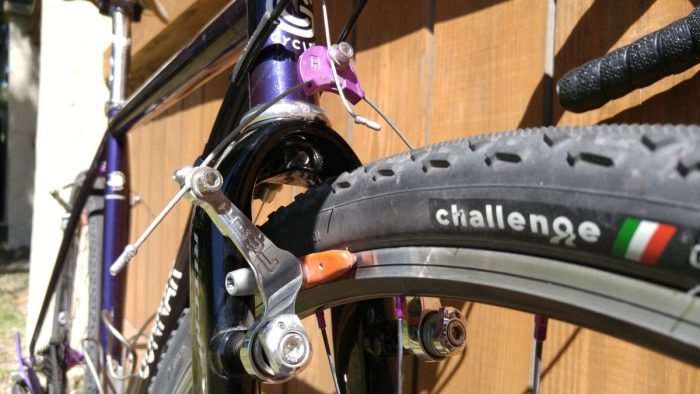 About those brakes – Cantilever brakes have been around forever. But, what brakes to slap onto a classy, American-made steel frame? To compliment a purple and silver theme, Paul's Touring Cantilever model, in the polished finish is the only logical choice.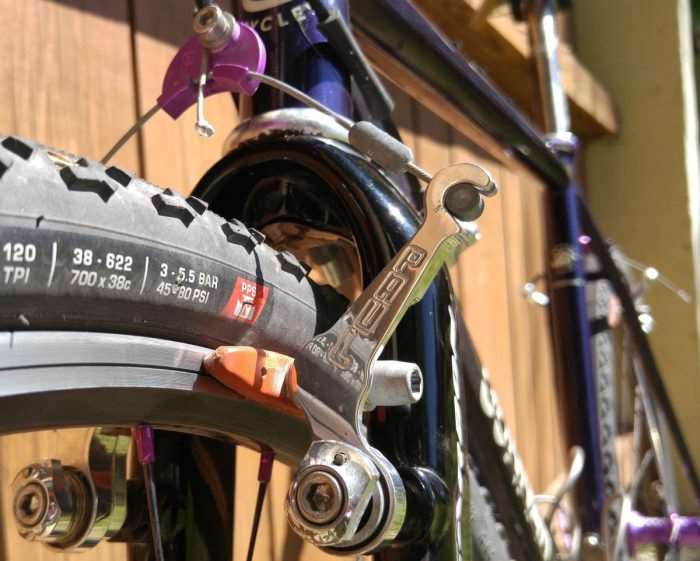 Paul's Touring cantilever brake features a lower profile design than some of the wider stance cantilever brakes available on the market today. However, their upwards angled arms provide similar braking power compared to a traditional cantilever brake design.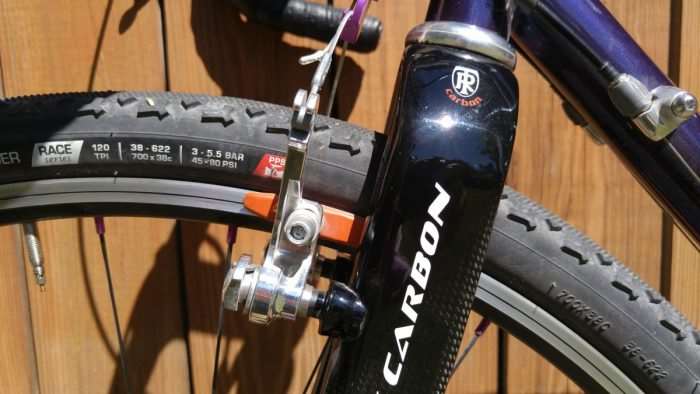 Paul Components ships the Touring Canti brake with Salmon Kool Stop Thinline brake pads, which work well in all weather conditions.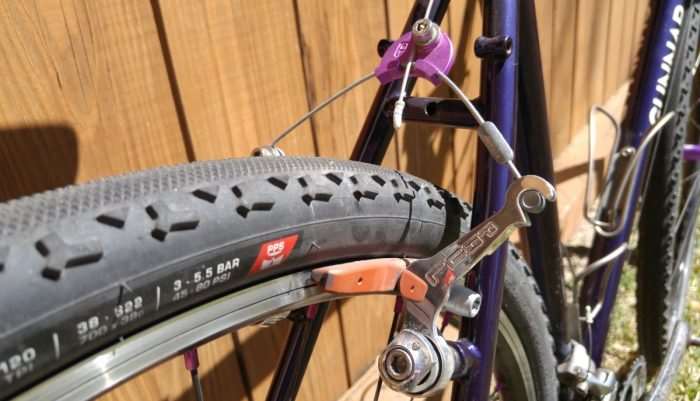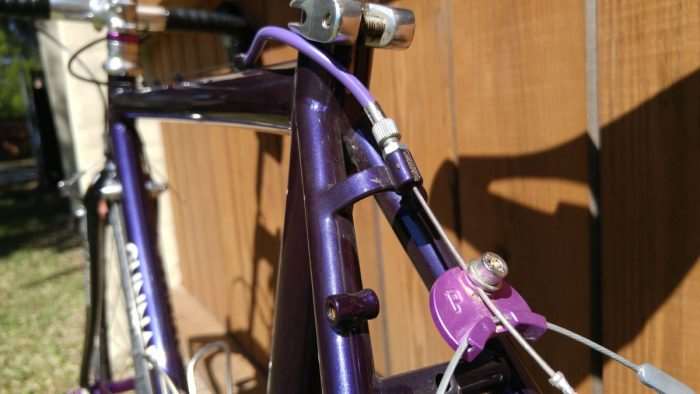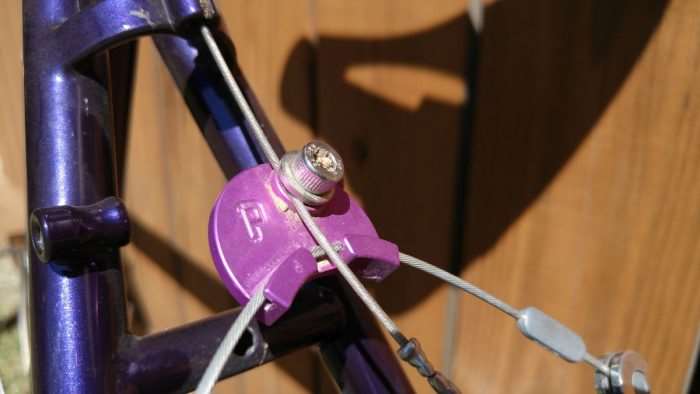 Above, the only cable hanger one should ever consider pairing with a Paul Components cantilever brake – Paul Components Moon Unit.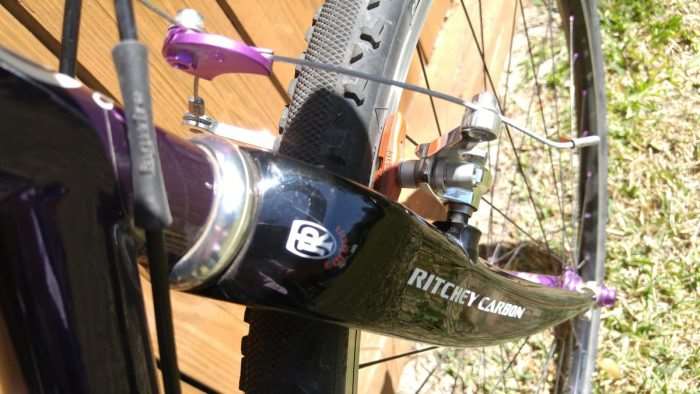 Above, Ritchey's carbon CX cantilever brake forks provide a comfy ride.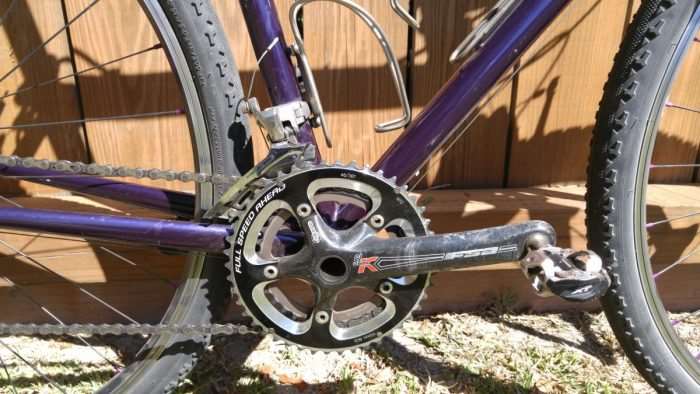 Onto the drivetrain, Gaby's Gunnar features a highly functional mish-mash of parts that get the job done.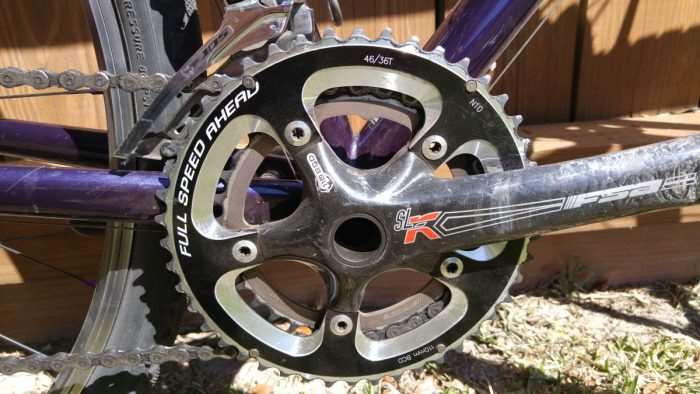 Above, FSA's SL-K carbon crankset is fitted with 46 / 34 chainrings.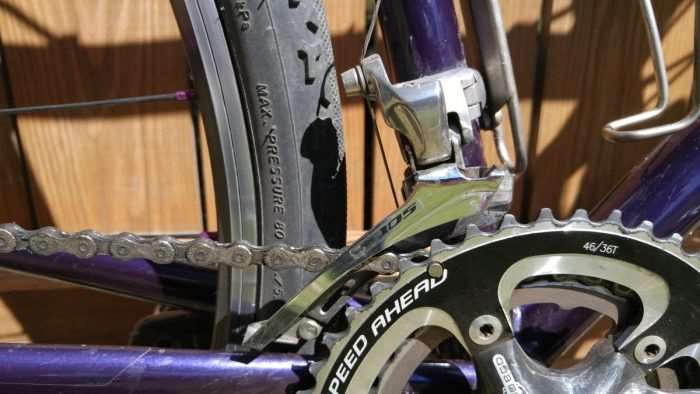 Shifting between the front chainrings is handled capably by a bottom-pull Shimano 105 front derailleur.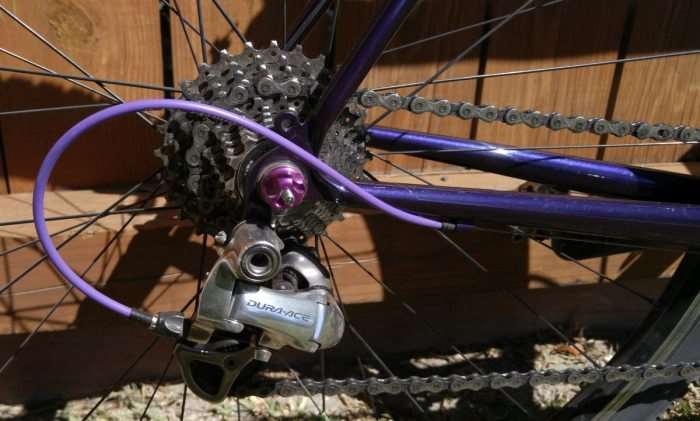 At the rear, a bombproof reliable, Shimano Dura-Ace 10-speed derailleur. These derailleurs were available in one style only, short cage.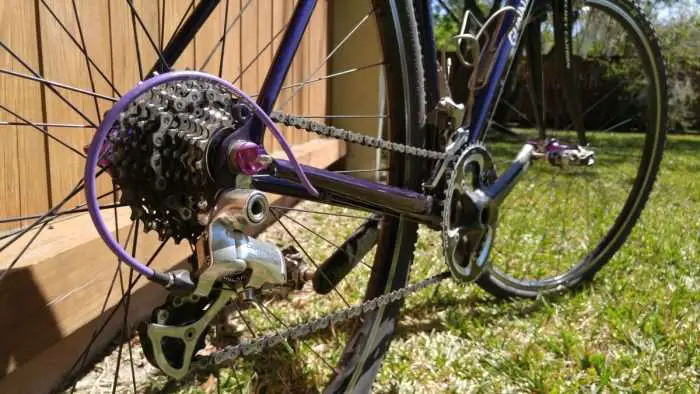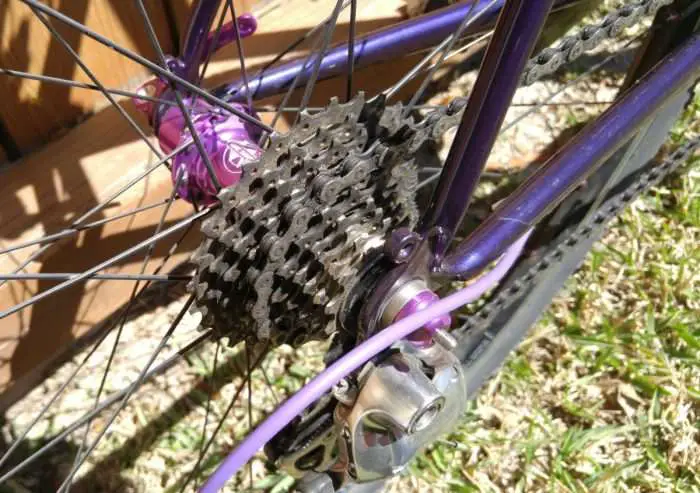 In 10-speed form, the 12-25 cassette is a very tight looking, closely spaced unit.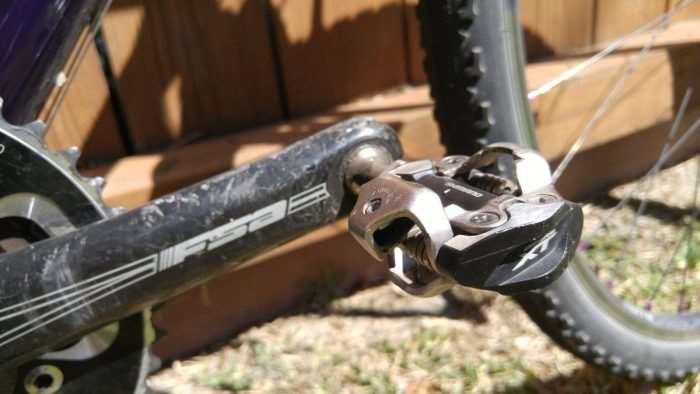 Above, Shimano's XT level pedals offer longevity, serviceability, mud clearance and value for money.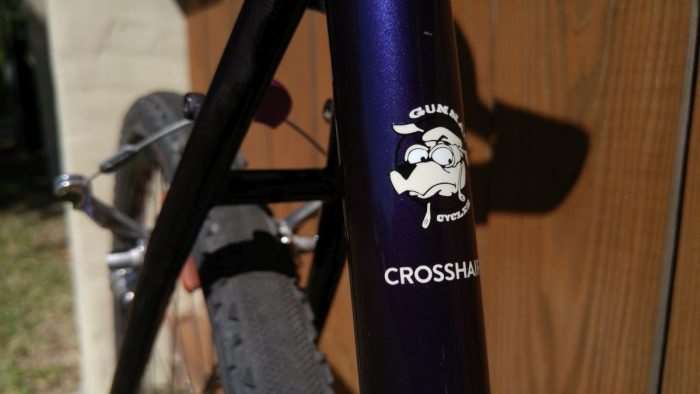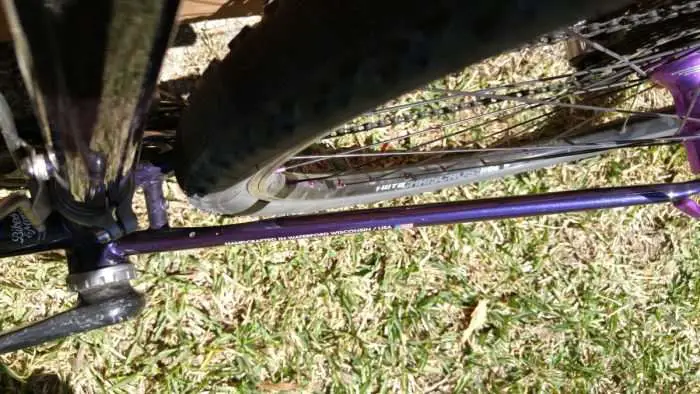 The Gunnar CrossHairs rear end clears a 700c x 40mm tyre without breaking a sweat. In fact, the Compass skinwall tyres a little further up in the article are 700c x 44mm – with room to spare – nice!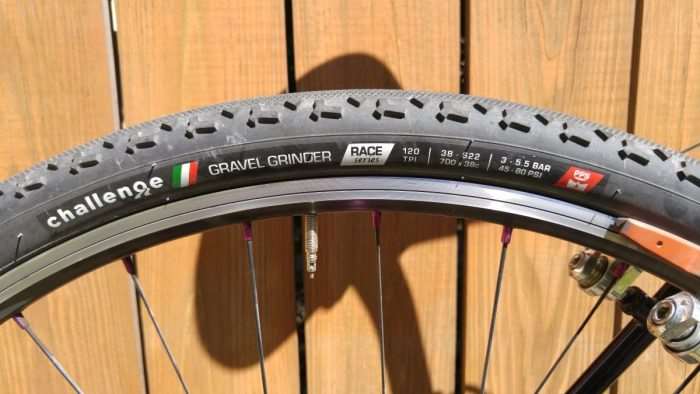 When these photos were first taken, Gaby's rig was shod with Challenge Gravel Grinder 70c x 38mm tyres.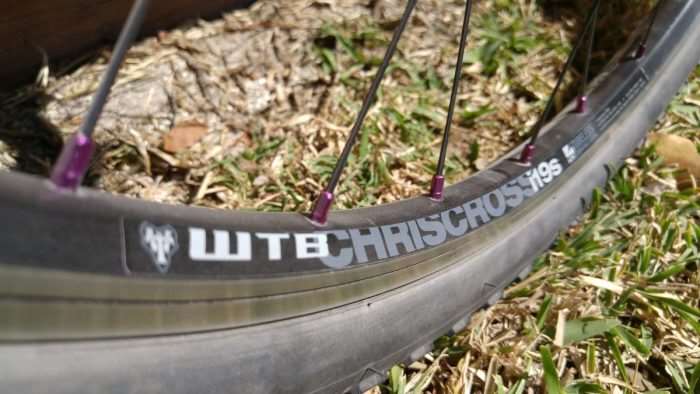 Above, WTB's ChrisCross i19s rim is part of the company's TCS (Tubeless Compatible System) lineup, and one part of Gaby's wheelset.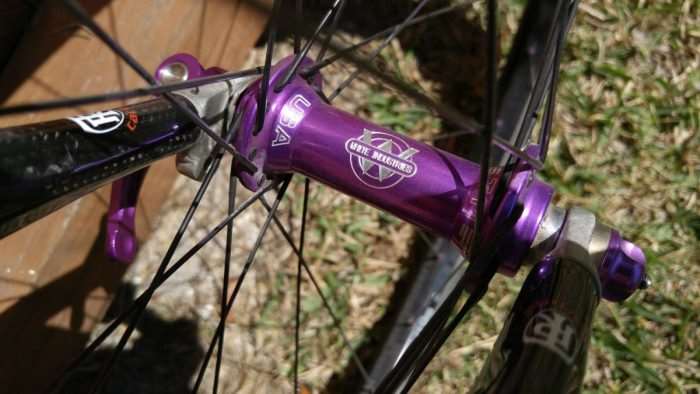 White Industries T11 hubs, in purple, naturally.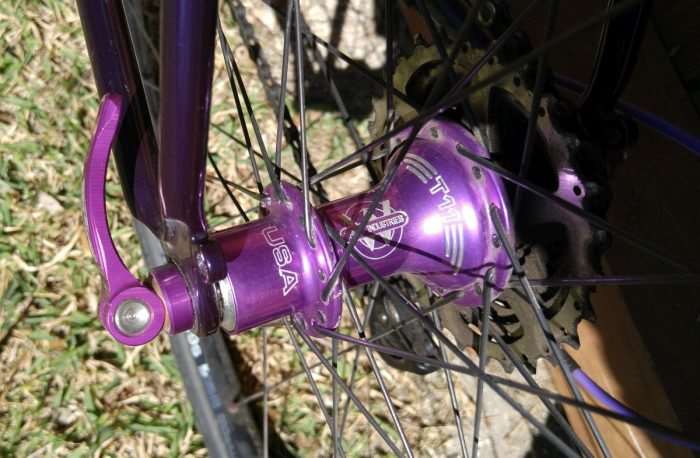 The rear hub features a high/low flange design, designed to allow for better spoke tension when dishing a wheel that is spaced to 130mm.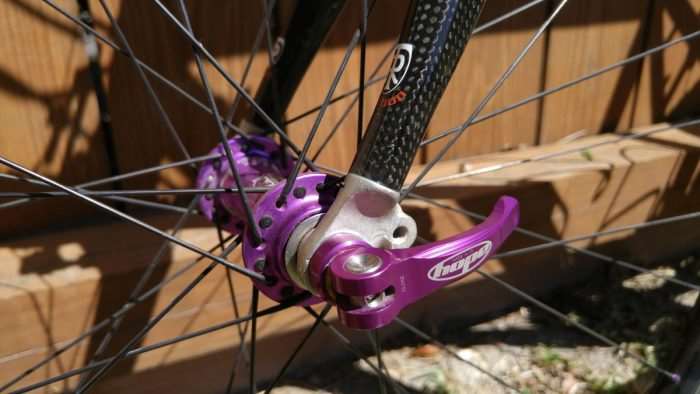 Hope quick-release skewers, again in purple, keep the wheels on Gaby's Gunnar securely locked into place. Note the fork's eyelet for a rack / fender mount.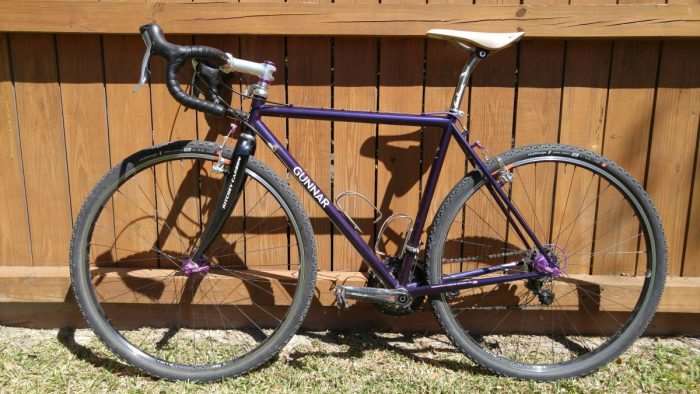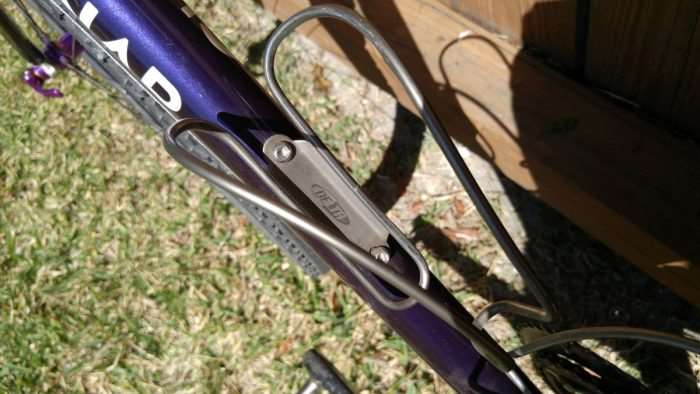 Above, Delta's Inox welded, tubular stainless steel bottle cages are cheap and decently lightweight at around 48 grams each.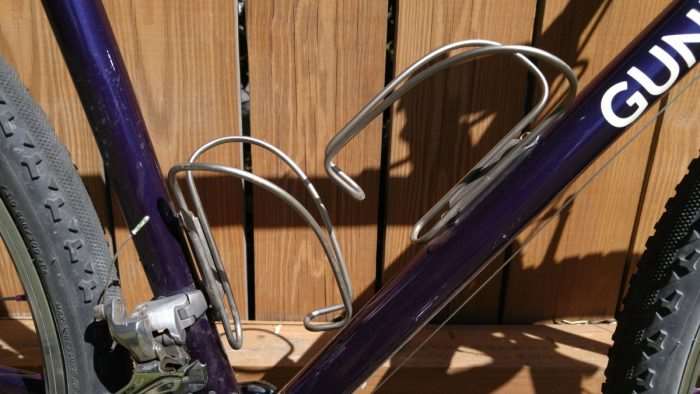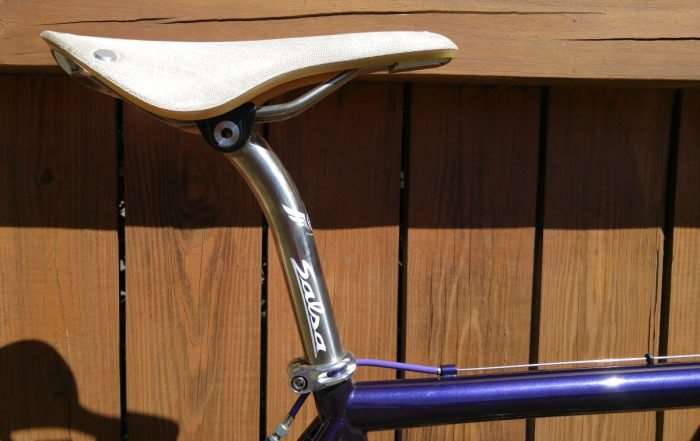 A Brooks C17 Cambium saddle perches atop a Salsa branded titanium setback seatpost.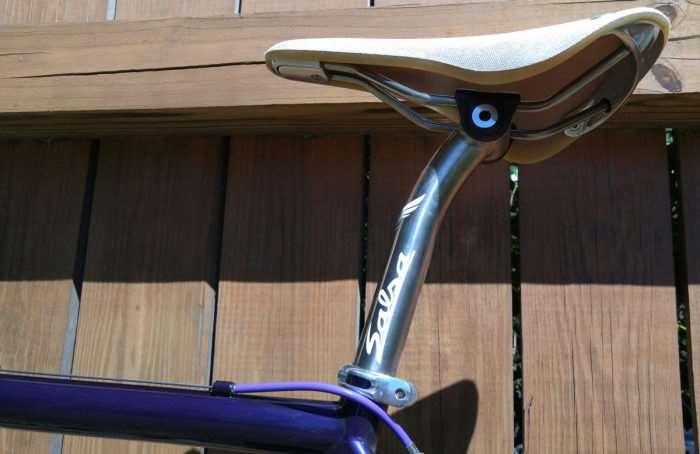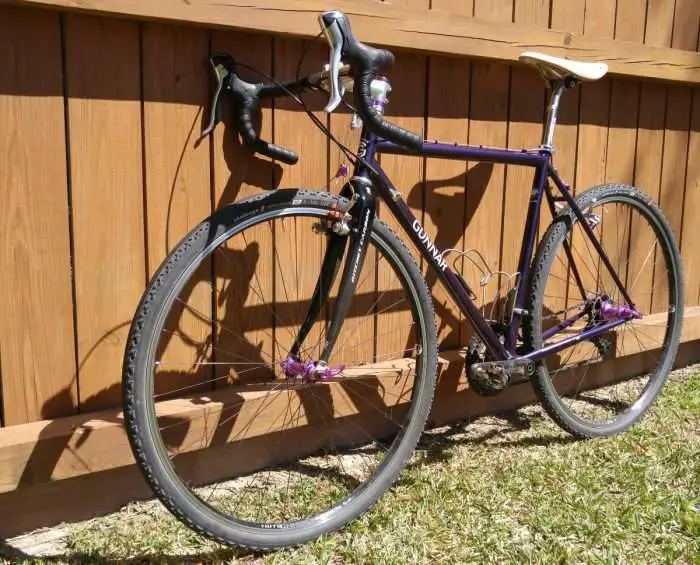 Gaby's Gunnar CrossHairs Gravel / Cyclocross:
Frame: Gunnar CrossHairs, steel.
Fork: Ritchey Logic Carbon, 1 1/8″ straight steerer tube.
Headset: Velo Orange Grand Cru 1 1/8″ headset.
Stem: Ritchey Classic C220.
Handlebar: Ritchey Classic.
Bar Tape: Fizik.
Brakes: Paul Components Touring cantilever.
Brake Rotors: N/A.
Brake / Shift Levers: Shimano Ultegra 6500 10-speed mechanical.
Front Derailleur: Shimano 105.
Rear Derailleur: Shimano Dura-Ace 7800 10-speed short cage.
Cassette: Shimano Ultegra 10-speed 12-25.
Chain: KMC X-10.
Crankset: FSA SLK carbon with 46 / 34 chainrings.
Bottom Bracket: Hawk Racing.
Pedals: Shimano XT.
Wheelset: WTB ChrisCross i19s 700c rims with White Industries T11 hubs and purple aluminium nipples.
Tires: Challenge Gravel Grinder, 700c x 38mm.
Saddle: Brooks C17 Cambium.
Seatpost: Salsa titanium, setback.
Bottle Cages: Delta Inox.
If you own a unique gravel bike you'd like to see featured on Gravel Cyclist, please contact us.