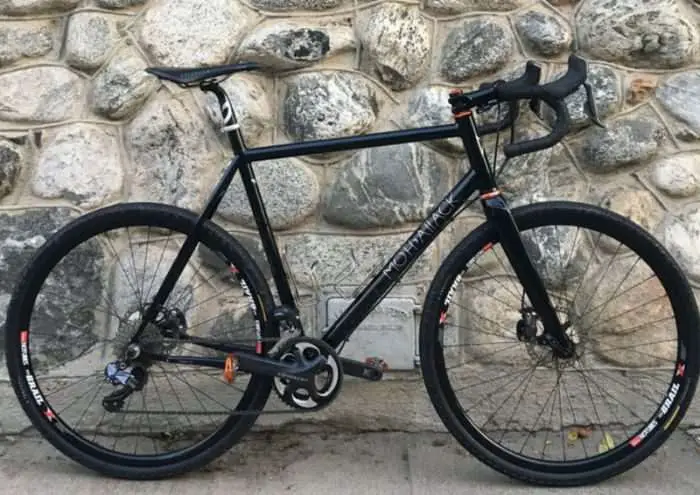 I live in Southern California, and I like racing cyclocross, even though I am incredibly bad at it. I wanted more than just a cross bike, rather a bike with slightly larger tire clearance and slightly more road-like geometry. Ideally, I could take this bike to gravel events or ride on the road, especially during long days in the Central Coast region of California.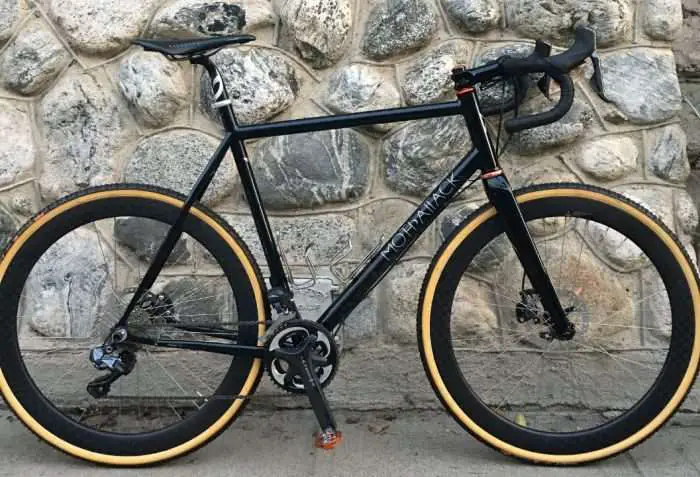 A bike that could handle a 32mm tubeless road tire, advantageous to ride anything I may come across, and a bike that could accept a 40mm tire and take me to the places that folks locally typically think are the domain of mountain bikes. To top it off, I could still hitch up some tubulars and race cyclocross. I needed a swiss army knife bike.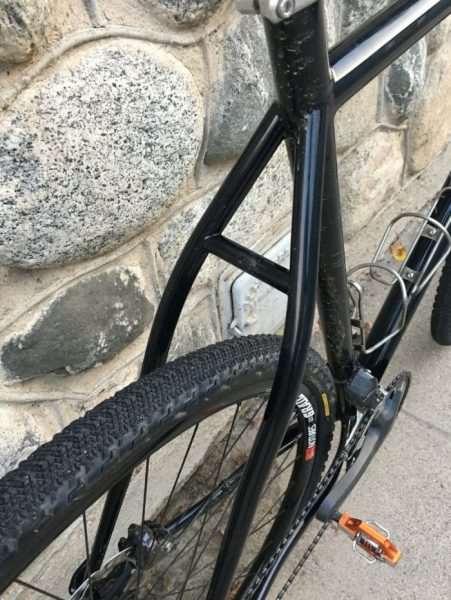 I got in touch with Megan Dean from Moth Attack. I liked the idea she was a female frame builder in the male-dominated, misogynistic industry that is cycling, she is outspoken on her views on such things and had more than a bit of punk rock in her. A shared love of the band Jawbreaker didn't hurt either.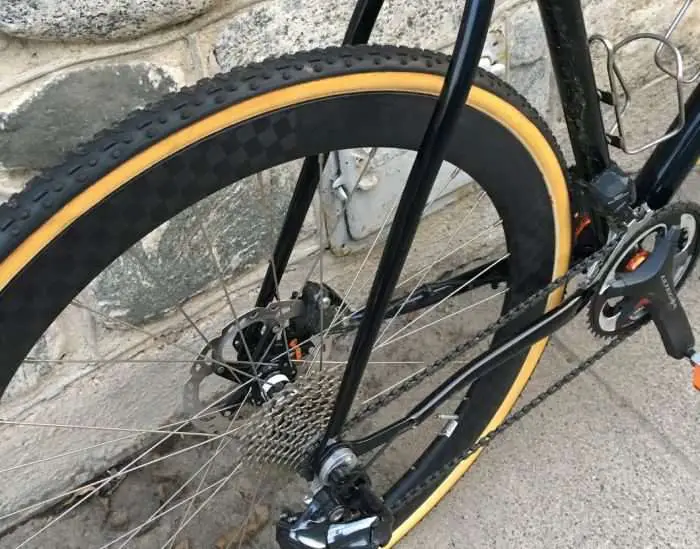 My wife and kids headed to Las Vegas where Megan was set up at the time to meet and ride bikes. As a student of the Yamaguchi Bicycles framebuilding school, Megan is one of the best-kept secrets in frame building and someone that I really trusted with this project.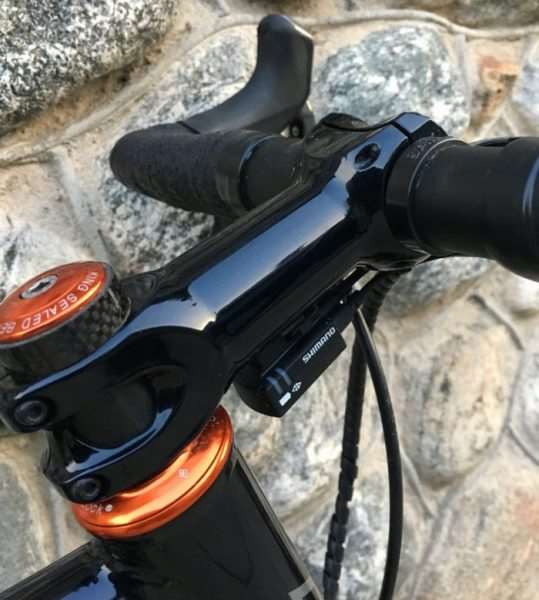 I am 6'3″, over 250lbs and built like a linebacker. Megan made no bones about it – the bike would feature big, thick tubing, fillet brazed together – I was NOT going to break her bike! The fork for this project, a Lynskey carbon model, was donated from a previous cross bike build. My father, owner of a machine shop, drilled a small hole for a carriage system so the Di2 junction box could be mounted to maintain a clean and relatively seamless appearance.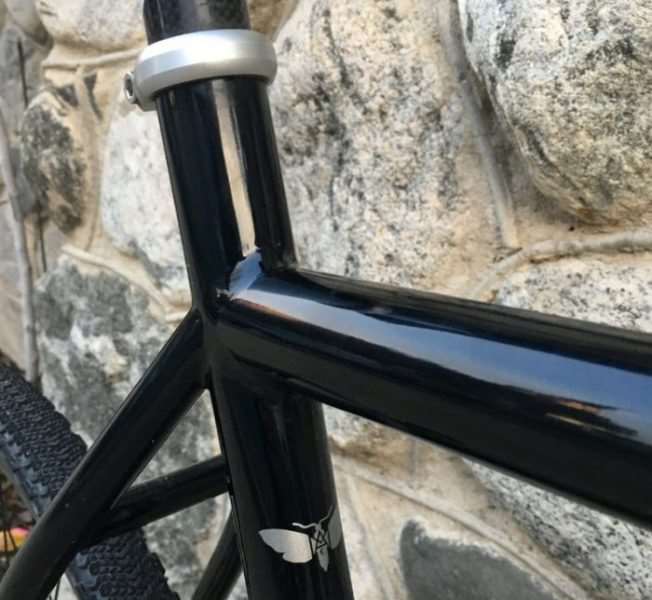 The frame, fork and stem (a Thompson X4 0 degree) were sent to Rudi at Black Magic Paint. The result is a deep, dark blue that is iridescent in nature and very difficult to capture in photos. Sometimes the paint appears purple'ish, other times more blue and is often mistaken for black. I want to pass along massive kudos to Rudi – he performed this work during recovery from a motorcycle accident involving a deer – keep mending Rudi!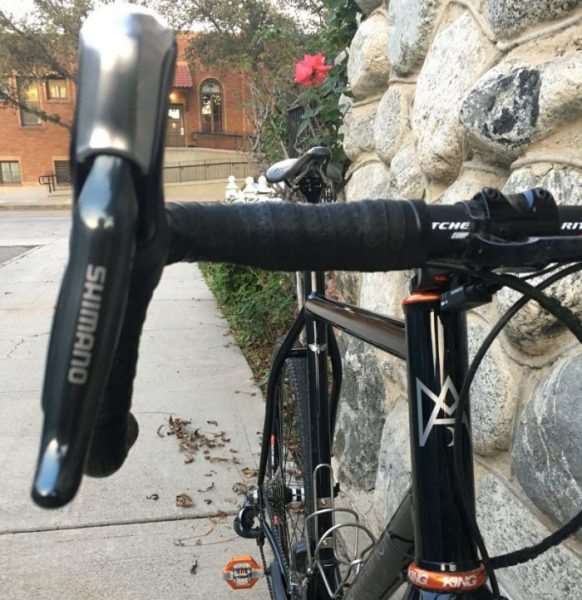 Onto what matters – the ride of the Moth Attack. Just amazing. The bike is no featherweight (it weighs in at 23lbs ready for gravel and before a recent Enve seatpost replacement). This is a steel bike that isn't exactly small in stature but the Moth Attack rides superbly on all-terrain.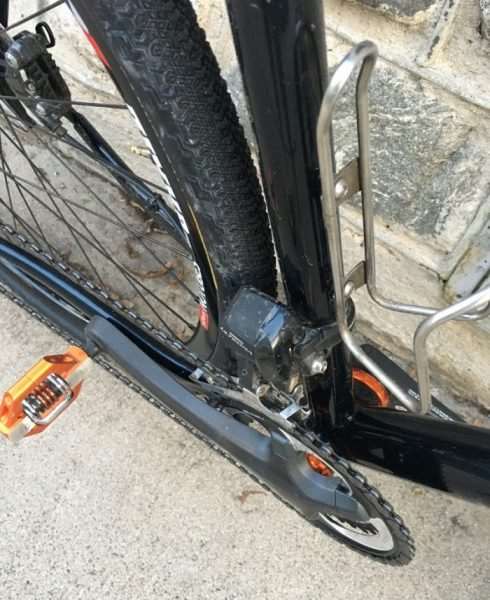 It feels so smooth, handles so well, yet I don't baby it. I've crashed it doing about 20mph downhill on gravel, it's been on paved road rides multiple times, and onto trails that previously I would only have taken a mountain bike.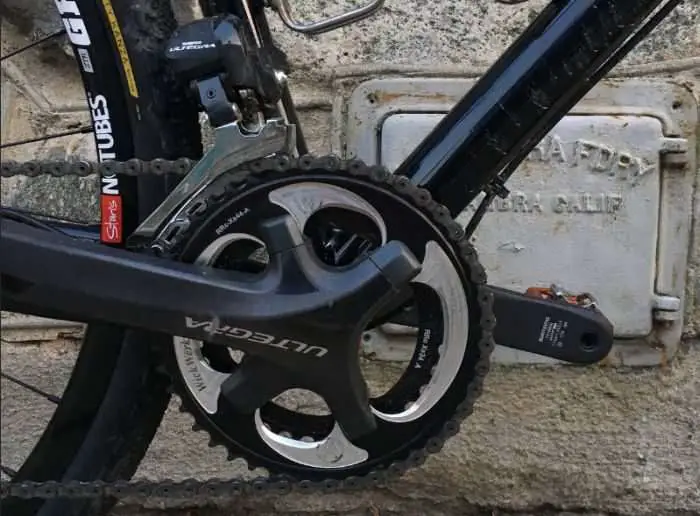 This is a bike that I feel I can ride all day. I'll admit to being a purist; I do not like extra mounts, bags, or bottle bosses on my bike, so all of that was specifically omitted.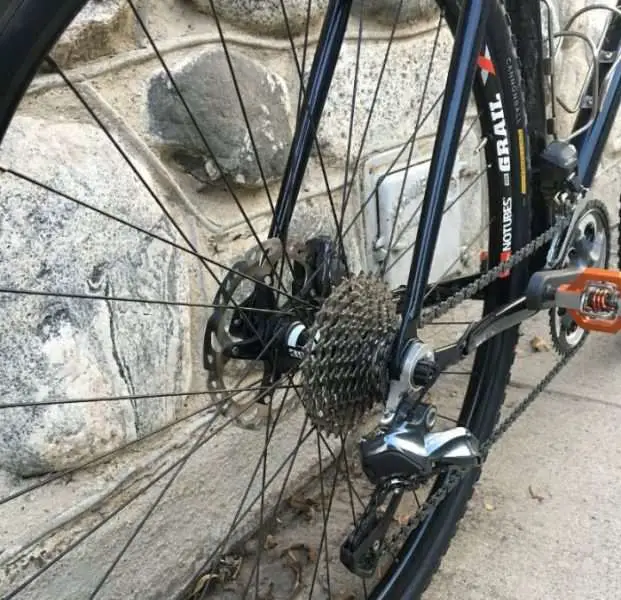 Megan of Moth Attack has moved to Eagle, Colorado where she shares a machine shop with her partner (who is also a frame builder), Wade Greene. Looking forward to seeing what comes off the Moth Attack build queue next. I am beyond stoked with my mine!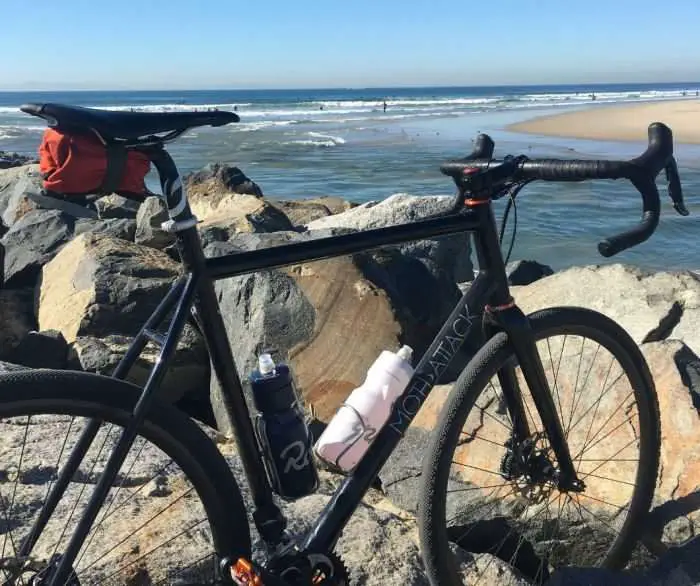 Specifications:
Frame: Moth Attack Gravel / CX / Road, fillet brazed steel.
Fork: Lynskey Pro Carbon Cyclocross Disc #4.
Headset: Chris King Mango I7.
Stem: Thomson X4 0* 110mm, custom painted and drilled for Di2 mount.
Handlebar: Ritchey Comp Pro, 46cm.
Bar Tape:  Fizik.
Brakes: Shimano R785 hydraulic disc, one flat mount, one post mount.
Brake Rotors: Shimano 160mm.
Brake levers: Shimano R785 Di2 hydraulic.
Front derailleur: Shimano Ultegra Di2.
Rear derailleur: Shimano Ultegra Di2 GS.
Cassette: Shimano Ultegra 6800 11-32.
Chain: Shimano Dura-Ace.
Crankset: Shimano Ultegra 6800 with Stages Powermeter and 44 / 34 Wickwerks chainrings.
Bottom bracket: Chris King Mango, English thread.
Pedals: Crank Brothers Candy 2 in Orange / Mango.
Wheelsets (5): Stan's Grail / DT Swiss 350 (tubeless road), Stan's Iron Cross / HOPE ProEVO2 (tubeless cross/gravel), Archetype H Plus Son / DT Swiss 350 (road), Archetype H Plus Son / DT Swiss 240 (road), Nextie 50mm Carbon Tubulars / DT Swiss 350 (cross). Some of these wheels do double duty with David's Stinner road bike. All wheels are 15mm thru-axle front, 142 x 12mm thru-axle rear and 32 spoke front / rear.
Skewers:  DT Swiss, Rock Shox.
Tires: Gravel: Teravail 38 Cannonball, Cross: Challenge Grifo, Road: Panaracer 32 GK Slicks / Hutchinson Sector 28.
Saddle: Fizik Arione.
Seatpost: Enve carbon (not pictured).
Bottle cages: King Cage, stainless steel.
Other: Stages Power Meter, Garmin 520. Spurcycle Bell. A $hitload of fun. Bike professional assembled by Eric Popiel of East West Bikes.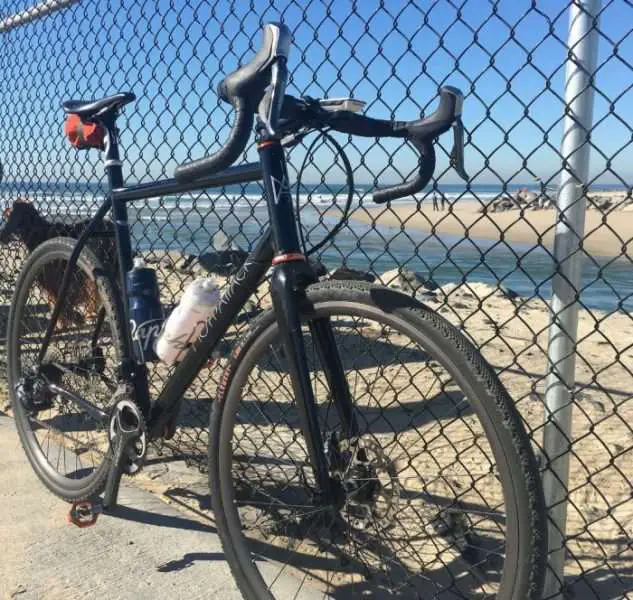 Photos and text by David Gillanders.