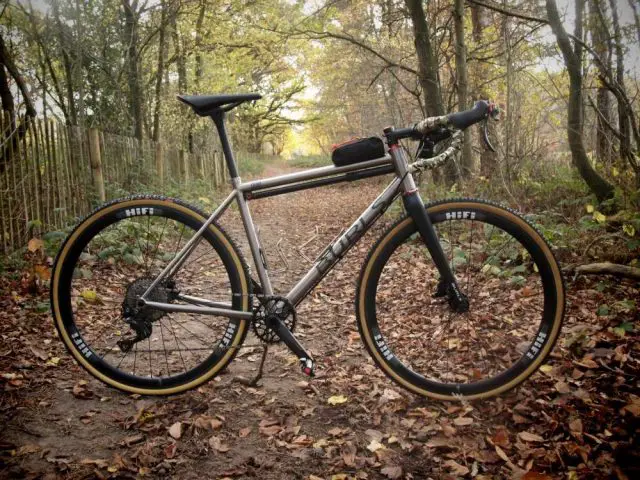 For those that don't know Burls, it is a small company based in Harwich in the UK. Justin (Burls) has been designing frames for years, most of which are titanium and made in Russia. He has a long history of building custom frames and for some reason is especially well known in the Audax * scene (something which was good to know during those long days in the saddle).
* Technically, Audax rides are common pace events where cyclists ride, rest, and finish together at a pace established by a route captain. Audax is roughly translated as "audacious," which could describe some of the long distances ridden by these people.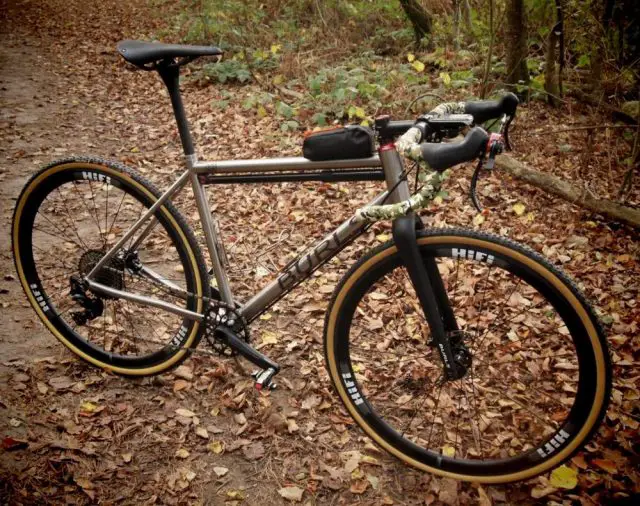 One that may pop into a reader's head is, "why isn't Justin Burls building titanium frames himself?" To which he answers:
"My specialty is in fillet brazing steel bicycle frames. For me to achieve a standard of welding and working with titanium that comes close to that of the Burls titanium frames I am able to offer, it would probably take a lifetime. Additionally, there is the cost of tooling and materials, which would make a Burls built titanium frame, prohibitively expensive. At some point in the not too distant future, I hope to give titanium a whirl, but strictly for my own use!"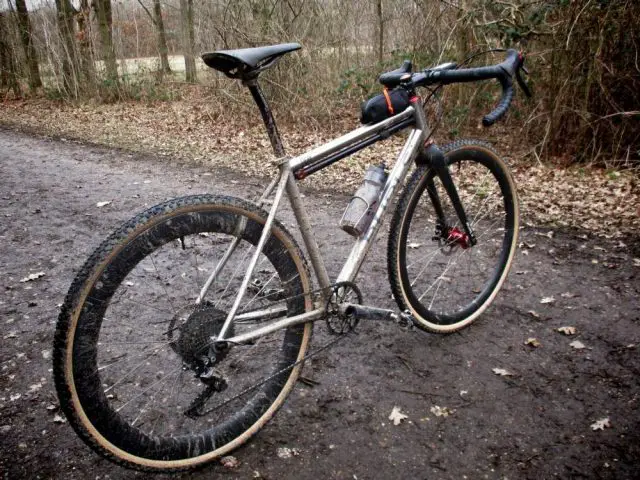 "The reason I chose to use a Russian company to build Burls titanium frames was that after spending considerable time looking around at various other possibilities (Chinese or Taiwanese), it became very clear to me that although the Russian offerings weren't the cheapest, but their build quality and experience with working with titanium was second to none."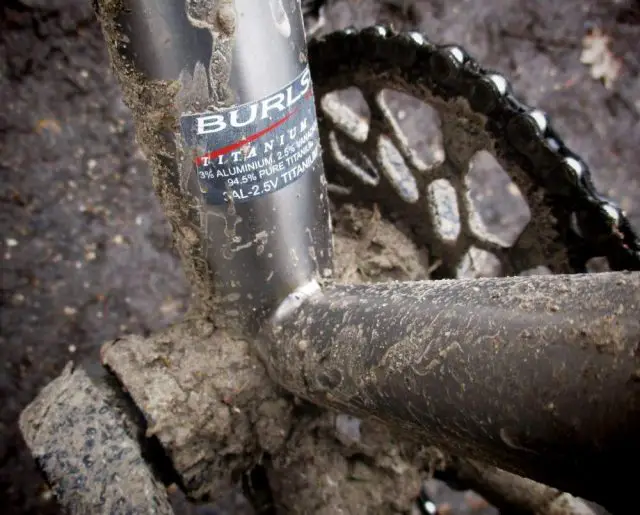 "They have a very long history of working with titanium, and the Russian company I finally decided to work with, uses fabricators who learned their skills in the aerospace industry. The company itself specializes in building bicycle frames as opposed to being a general fabrication company."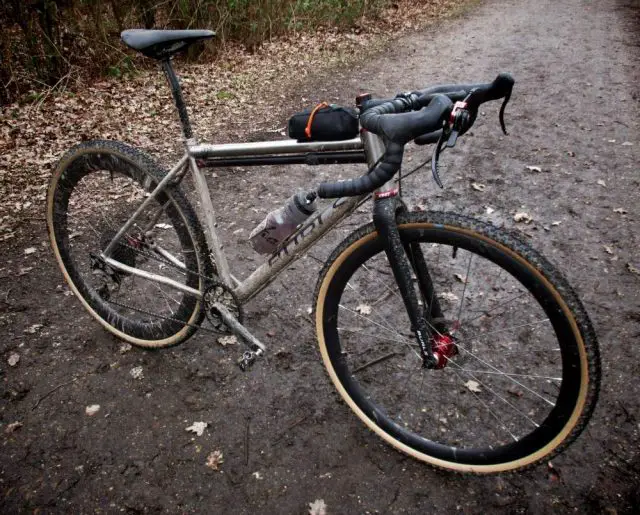 "Their build quality is so impressive that even Ernesto Colnago had them build his titanium frames during the latter part of the 1990's and early 2000's."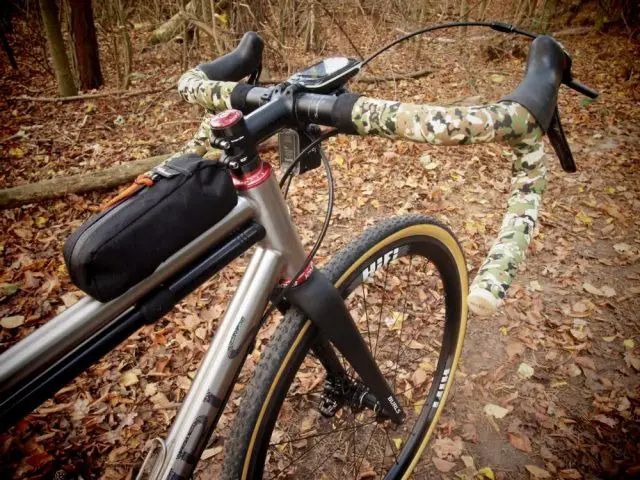 This example of the Burls Cycles PPS belongs to Richard Evans, founder of a blog called https://penpapersteel.com. Last year, Richard was diagnosed with rheumatoid arthritis in his hands, meaning he had to give up being a bicycle mechanic and frame builder, as holding any sort of tool for a decent length of time became an unworkable proposition.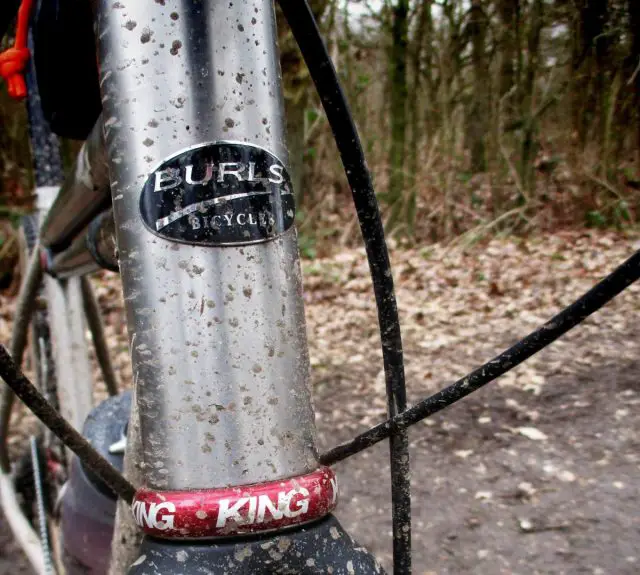 "Luckily, I am still able to ride and with my passion for gravel cycling, bike packing and exploring, I wanted to have a frame built that would suit my style of riding, remain comfortable on long distance rides, yet be fast out of the saddle. As a former frame builder, I know how important it is to have a bike that fits like a glove and allows you to get on with the job at hand. I knew exactly what I wanted and this is why I created the Burls PPS with the help of Justin."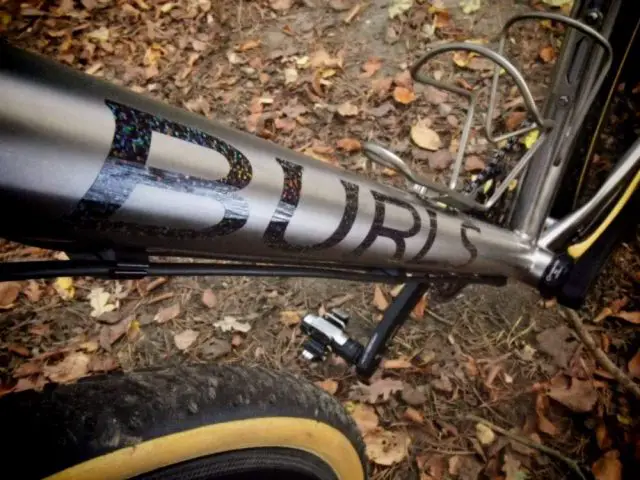 "It took several visits, many cups of tea along with a lot of head scratching, before we came up with the Burls PPS."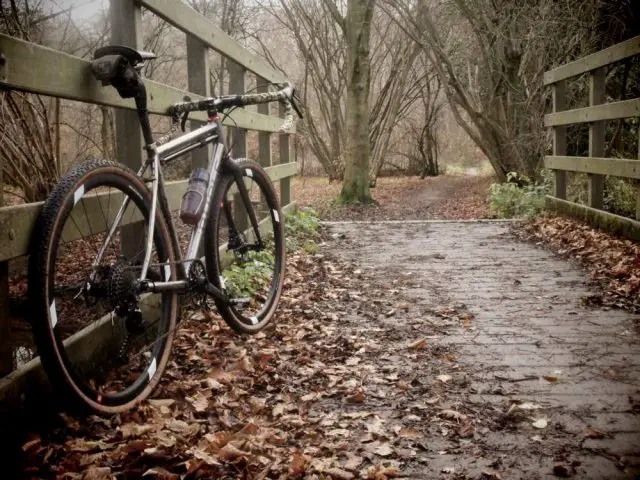 "The idea behind it all was to build a semi-custom batch built frame and fork. Something that could be easily tailored to meet virtually anybody's needs. The flexible design takes into account single (1x) and double (2x) chainring setups, room for 700c x 42m tyres (or 32mm with fenders/mudguards fitted) and thru-axles front and rear."
But, what does Burls mean by semi-custom batch built?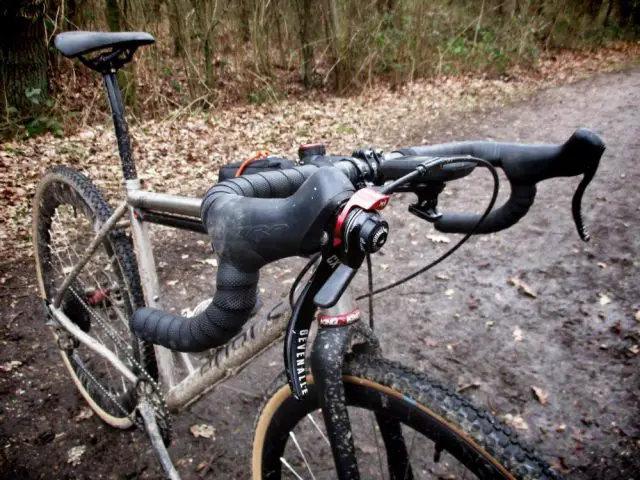 "By selecting the 3AL-2.5V Titanium tube-set, the frame would be strong, stiff, yet be forgiving on long gravel rides. Also, by sticking to the same tube-set, forks and basic braze-ons, the price could be economical. This way, the 25 frames we plan to build can be custom made to each cyclist's size. As Justin and I see it, you are getting a great custom frame that has already been designed for the purpose it was created for."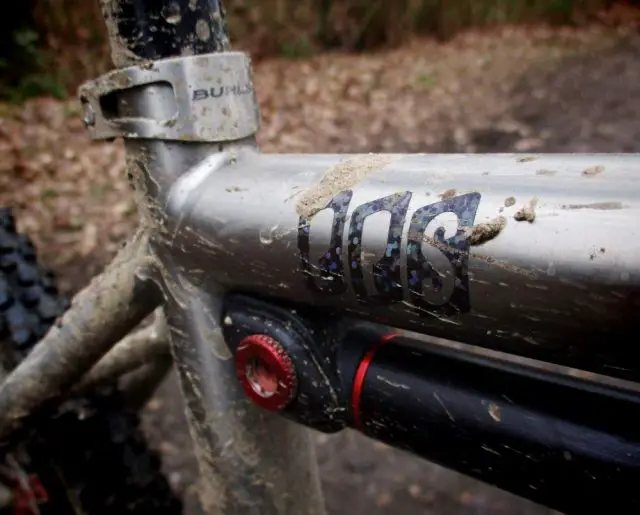 Burls PPS Frame and Fork Specifications:
Frame: 3AL-2.5V Titanium, 142mm Thru Axle, 44mm Head Tube, Burls Seat Post Clamp.
Braze-ons: 3x Water Bottle, Top Tube Bag, Mudguard Eyelets and Down Tube Cable Guides.
Forks: Burls Carbon Tapered Fork, 15mm Thru Axle, Mudguard Eyelets.
Seat Post: Burls Carbon PPS Seat Post.
Top Tube Bag: Mack Workshop Zip-Top Bag.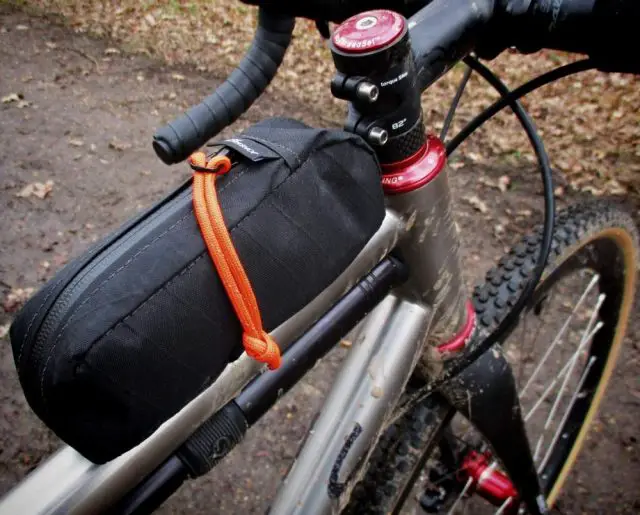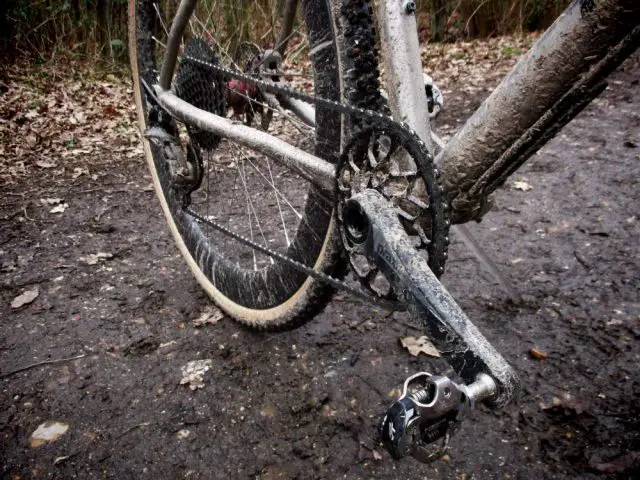 The Design and Build Process:
"For those that are interested in one of the 25 frames we are going to have built, we have tried to make things simple. Once you have made contact with us, you will receive a form asking some basic questions, such as measurements and any special requirements you might have. Not long after, you'll receive a BikeCad drawing for you to approve. Once approved, we will ask for your deposit."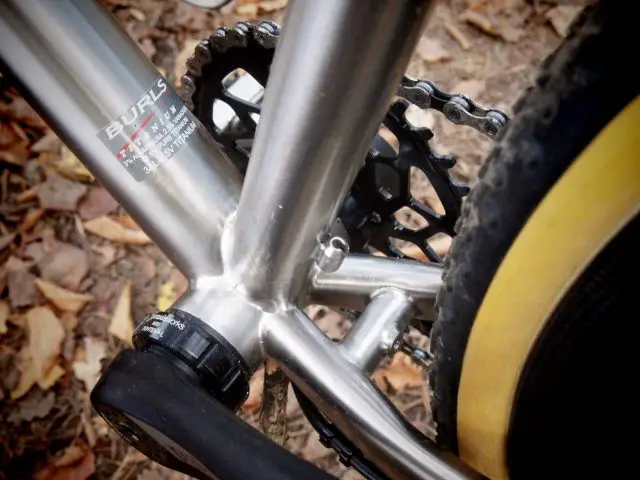 "Customers can expect a wait time of 6 – 8 weeks for the frame, fork, seatpost and top tube bag, once all 25 frames are in the pipeline. We can also assemble complete bikes if the customer desires that."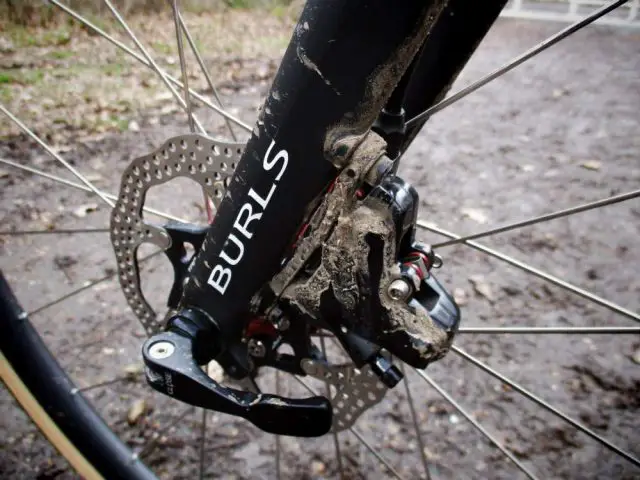 "I know I am biased, but having ridden the fully built bike here in the UK, in Belgium (Dirty Boar, Cafe Coureur Lumberjack Ride), France (Roubaix) and Germany, it has been put through its paces. From country lanes, gravel rides and single track, the only thing that has held it back has been me. This bike truly does do everything I need it to."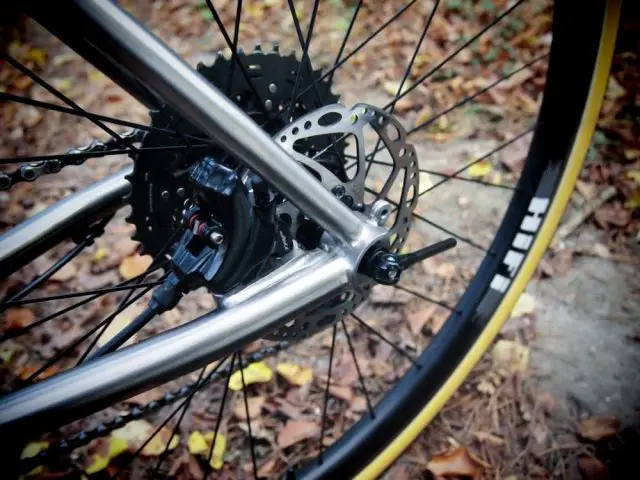 Richard's Burls Cycles PPS Semi-Custom Titanium Do-It-All Bike:
Frame: Burls PPS Semi-Custom 3AL-2.5V Titanium, 142mm Thru Axle, 44mm Head Tube, Burls Seat Post Clamp.
Fork: Burls Carbon Tapered Fork, 15mm Thru Axle, Mudguard Eyelets.
Headset: Chris King Inset7 1 1/8″ – 1.5″ headset.
Stem: Deda Superleggero.
Handlebar: Salsa Cowbell 2.
Bar Tape: Brooks Cambium Rubber.
Brakes: TRP Hylex RS.
Brake Rotors: TRP Two-Part.
Brake / Shift Levers: TRP Hylex RS/Gevenalle Dyna-Sys 11 Speed Shifter.
Front Derailleur: N/A.
Rear Derailleur: Shimano XT Medium Cage.
Cassette: Shimano XT 11-40.
Chain: KMC X-11.
Crankset: Praxis Works Girder Crankset with Absolute Black Oval Chainring.
Bottom Bracket: Praxis Works M30.
Pedals: Shimano XT.
Wheelset: Chris King ISO Hubs, Hell Wheels Carbon Rims, Sapim CX-Ray Spokes.
Tires: Compass 700C x 38 Steilacoom TC.
Saddle: Brooks C13 (145mm) Carbon Cambium.
Seatpost: Thomson Elite Setback.
Bottle Cages: RSP Titanium.
For more information on the frame and fork at the heart of this bike, please contact [email protected]
The price of the frame, fork, carbon seat post and custom top tube bag is £1785 + shipping.
If you own a unique gravel bike you'd like to see featured on Gravel Cyclist, please contact us.