Black Cat Cycles Monster Cross Bike

A little about Black Cat Cycles, courtesy of the company's website:
Todd Ingermanson is a one man dance party.
"Can we agree on something here? I don't really want to write about myself all that much. I bet you're not really all that interested. Yea? Ok, sweet. Let's not make it more complicated than it needs to be.
I like to ride bikes.
I like the Rock and Roll music.
I like well-lit shops and machine tools.
I'm a loner, Dottie. A rebel."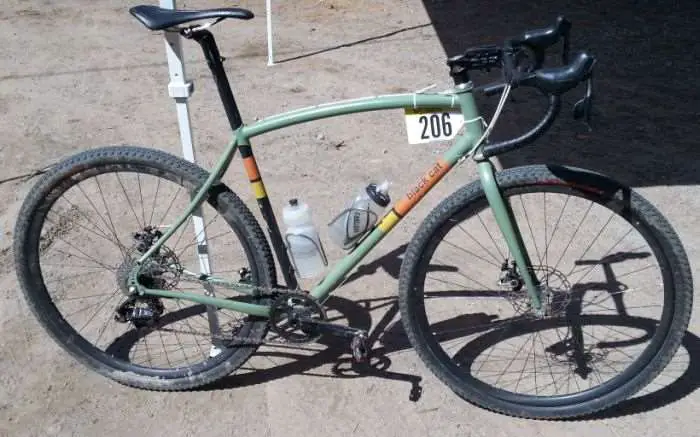 "The bikes have a way of speaking for both themselves and for me. I could try and sell you on a cult of personality, but that's not what is going to be hanging out in your garage. What does matter is trust. You need to have confidence in your bike, and by extension, confidence in me. Over the years I've produced a volume of work that allows you to build trust. Short of that, is there anything that I can really say over the internet that doesn't boil down to a sales pitch?"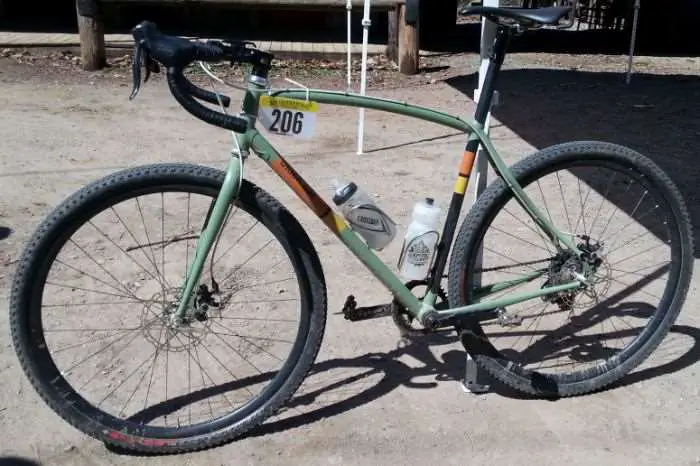 This Black Cat is owned by Brian Rogers, a good mate of the Gravel Cyclist crew. Brian has ridden this bike to victory and high placings at multiple Ultra CX, Gravel and Roubaix style races. The bike was designed to be versatile, able to ride any and all terrain, but with little to no sacrifice in performance. From the color scheme chosen by Todd, to the mix of fillet brazed and lugged construction, this bike is functional art.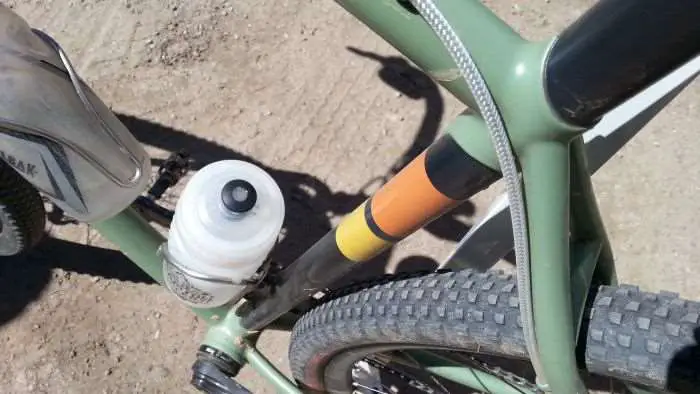 Brian's Black Cat Cycles Monster Cross Bike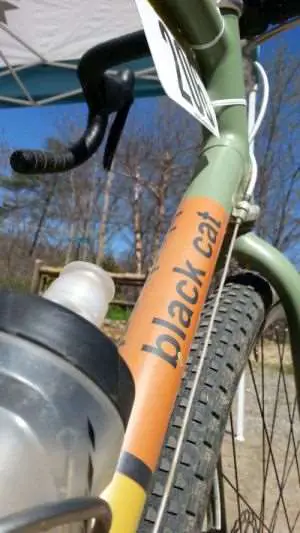 Frame: Black Cat Cycles Monster Cross, fillet brazed and lugged frame construction.
Fork: Black Cat Cycles, straight blade steel.
Headset: Cane Creek 1 1/8″.
Seatpost: Integrated seatpost type design, with Ritchey seatmast topper.
Saddle: Specialized.
Wheelset: Industry Nine CX / Road disc brake hubs, with Light-Bicycle carbon hookless 29'er rims.
Tyres: Specialized Renegade 1.8″, configured tubeless.
Handlebars: Salsa Cowbell.
Stem: Thomson Elite.
Shifters: SRAM Force 1 x 10.
Derailleurs: SRAM X9 rear.
Crankset: Hive FifteenG single chainring crankset.
Bottom Bracket: SRAM BB30.
Pedals: Shimano XTR.
Cassette: Shimano XT 11-34 10 speed.
Brakes: TRP Spyre mechanical.
Bottle Cages: King Cage Iris.
Gravel Cyclist apologises for any errors or omissions in the bike's specifications.
Photos – Click a thumbnail image to see full size (hosted by Flickr).
[alpine-phototile-for-flickr src="set" uid="[email protected]″ sid="72157651378354250″ imgl="flickr" style="gallery" row="10″ grwidth="800″ grheight="600″ size="240″ num="20″ shadow="1″ highlight="1″ curve="1″ align="center" max="100″]